An investigation has been launched into the care of a woman with dementia who was found face down near a busy road in the Highlands.
Irene Marandola, 79, left Kintyre House, a residential care home in Invergordon, in the early hours of Sunday morning.
Six police cars, coastguard and sniffer dogs were deployed in the search for the elderly woman, who was discovered almost 1.5 miles from the care home.
Her face was swollen and covered in blood.
Mrs Marandola's family have said they are furious and heartbroken over the incident.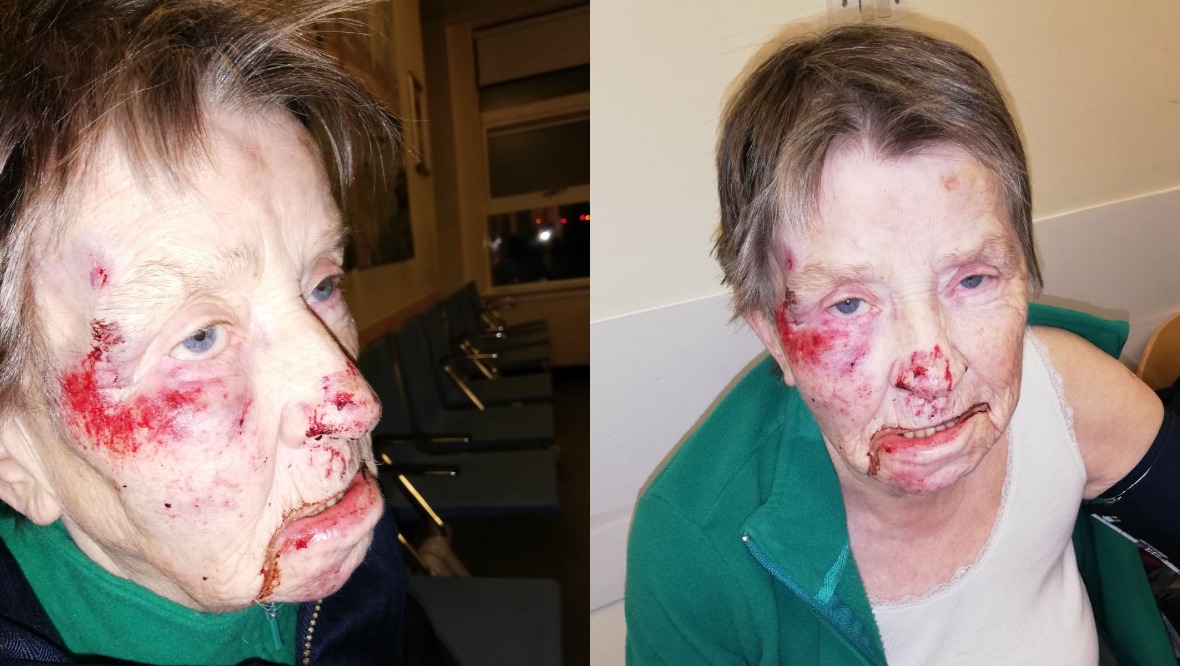 Her daughter, Denise Marandola, said: "Her eye was shut, all swollen, black and blue. Bloody everywhere round her mouth.
"I was concerned she'd bit her tongue really quite hard. Awful, absolutely awful.
"I was heartbroken and furious and then every other emotion kicks in."
Mrs Marandola's family are hoping to move her to a new residential home soon but in the meantime she is back at Kintyre House.
The Care Inspectorate confirmed it is investigating a complaint made regarding the incident, which the watchdog described as "distressing".
A spokesman said: "This was a distressing incident and our thoughts are with the individual affected and their loved ones.
"Everyone in Scotland has the right to safe, good quality care which meets their specific needs and respects their rights and choices.
"We are currently investigating a complaint into the circumstances which resulted in injuries to a resident of this care home.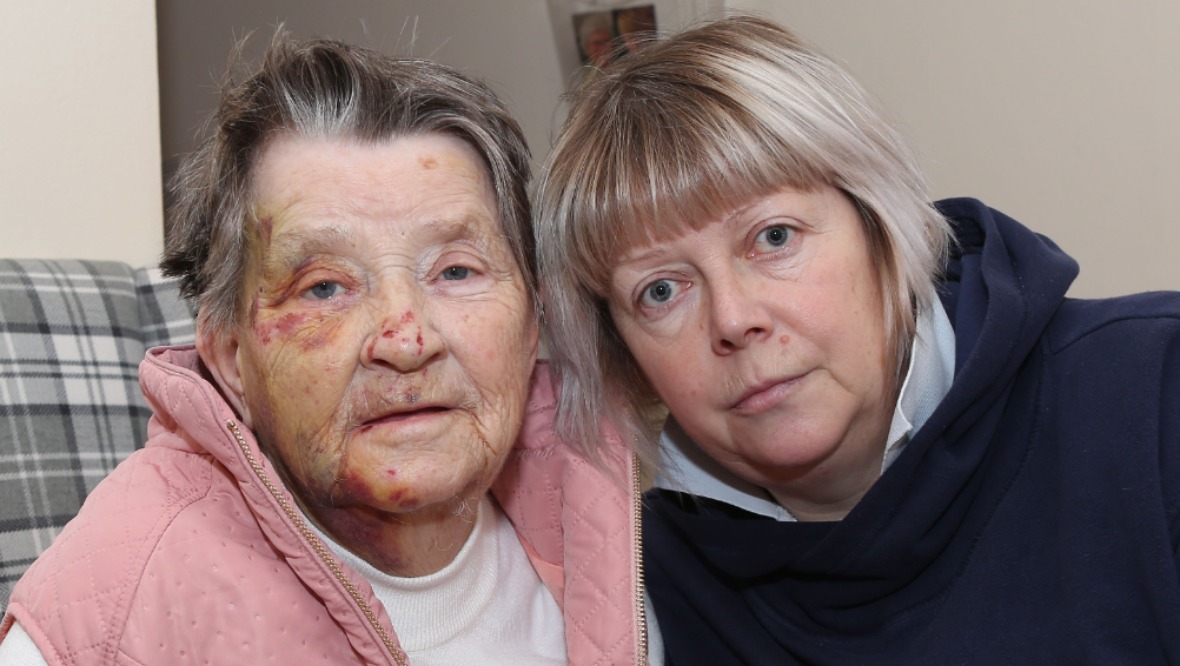 "We continue to monitor the home to ensure residents are safe and that their individual needs are being met."
A spokesman for Lorimer Homes, the company which owns Kintyre House, said: "
"We are very sorry that this incident occurred. All stakeholders have been informed and the matter is being fully investigated.
"Until this investigation is complete, and we have shared the findings with the family and the stakeholders, we are unable to make any further comment."