The new owner of an historic Highland castle hopes to boost the local economy with a multimillion-pound refurbishment.
London barrister Samantha Kane has bought Carbisdale in Sutherland and now plans to open part of it to the public, as well as creating an eco-friendlier estate.
She feels she has an affinity with the widowed Duchess of Sutherland who had the castle built a century ago.
Its history is overshadowed by sadness and conflict. The duchess died in 1912 – five years before construction was finished.
The fortress became a sanctuary for Norway's king when his country was invaded by Nazis.
After several decades as a youth hostel, it was deserted.
Overseeing the upgrade, Iraq-born international barrister Ms Kane said of her newly acquired property: "I really, really fell in love with it.
"I want to breathe new life into the castle. I want to forge relations with the community.
"Obviously, it's a big project. I'm investing my own money. I just really want to enhance the local economy and really preserve the history of Scotland."
She has budgeted £10m for a restoration project that she expects to complete within two years.
Some modern touches will include a state-of-the-art swimming pool, including a wave machine and spa.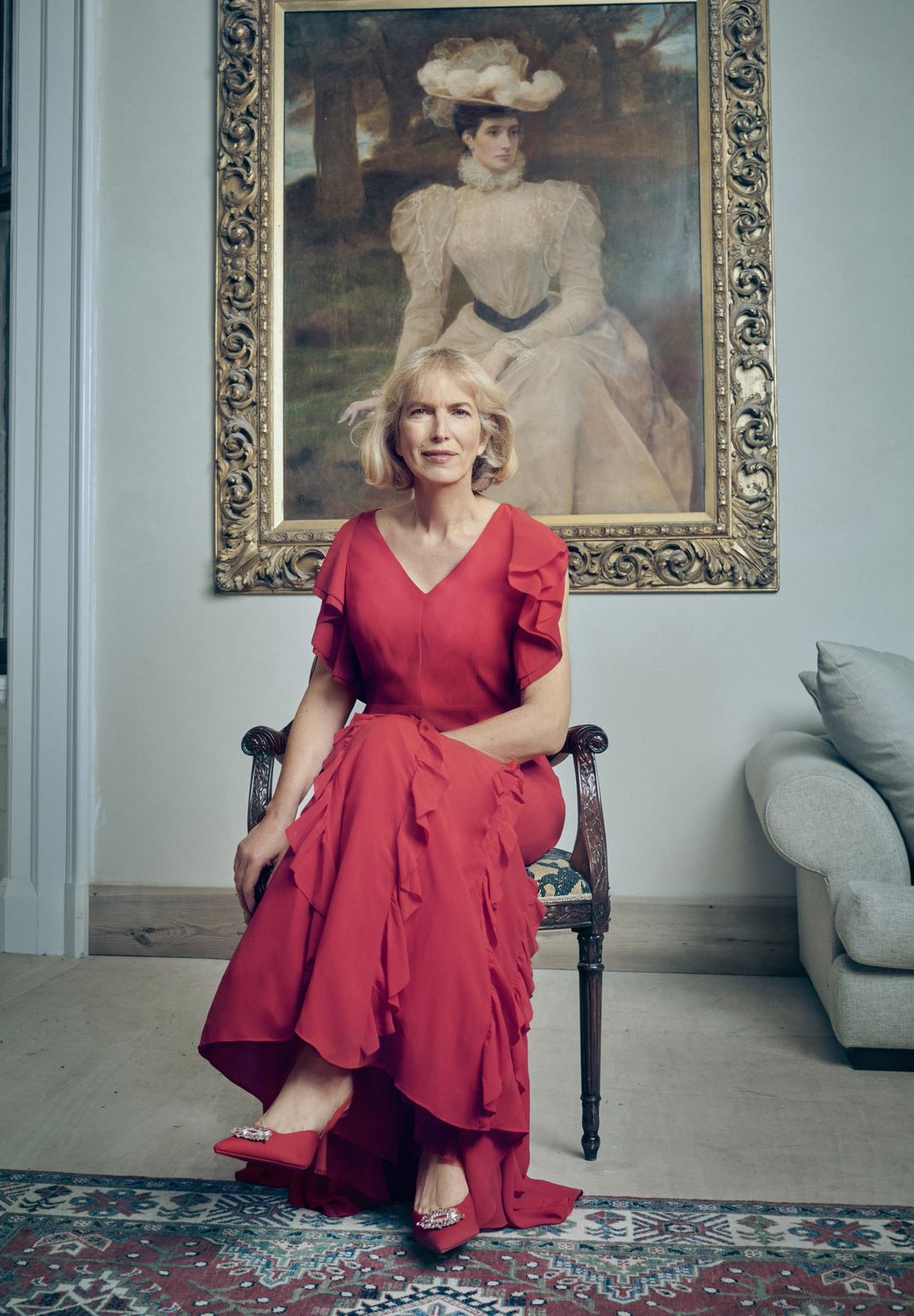 Ms Kane also has plans for greening the estate and she wants local community benefits.
She admits it was an impulse buy. She saw the advert for the million-pound plus property, boarded a plane north and made a cash offer.
"It's really such an atmospheric building and place to be. And I felt really so attracted to the castle and to the building and the area," she said.
"I said there is no way I'm going to walk out from here without buying this place."
Local Highland councillor Michael Baird, who met the new owner at a social event last weekend, said: "People are really very welcoming to see that the castle is in new ownership.
"Previously, the attempts to get it up and running have failed. I think this one is really a winner."
Craftsmen have begun their task within the walls of the place. Another early recruit was an official castle piper, Andrew John Innes from Helmsdale.
The new lady of the manor is intrigued by any prospect of becoming an official "baroness of Carbisdale Castle," sensing an affinity with the duchess.
She said: "For a Victorian lady she was very liberated and stood her ground.
"She had come from an ordinary background but she managed to reach a status in life where she built a castle to say 'you cannot bring me down'."
Ms Kane, as reported by the tabloids, has transitioned gender – not once but three times, ultimately to be a woman.
Looking to the future, she wants her legacy to be transforming the castle and not transitioning herself.
"This is me and I'm entirely comfortable and that's what I should have been born as," she said.
STV News is now on WhatsApp
Get all the latest news from around the country
Follow STV News
Follow STV News on WhatsApp
Scan the QR code on your mobile device for all the latest news from around the country