Two brothers have completed a daring swim across one of the world's largest whirlpools.
Alex and Nick Ravenhall – known as the 'Whisky Smugglers' – crossed the strait between Jura and Scarba, even though it has been described as "unnavigable".
The Edinburgh-based siblings spent 26 minutes in the choppy waters of the Gulf of Corryvreckan – a name which aptly translates to 'cauldron' – as part of a bid to raise money for marine conservation.
"It's a crazy body of water," said Nick. "The current was really moving.
"You'd swim and you'd feel your arms going one way and your legs going the other like you were getting pulled and twisted by the water, and that was pretty intimidating."
The brothers made some new friends during their mammoth challenge, which they completed while 'smuggling' drams of whisky in their suits.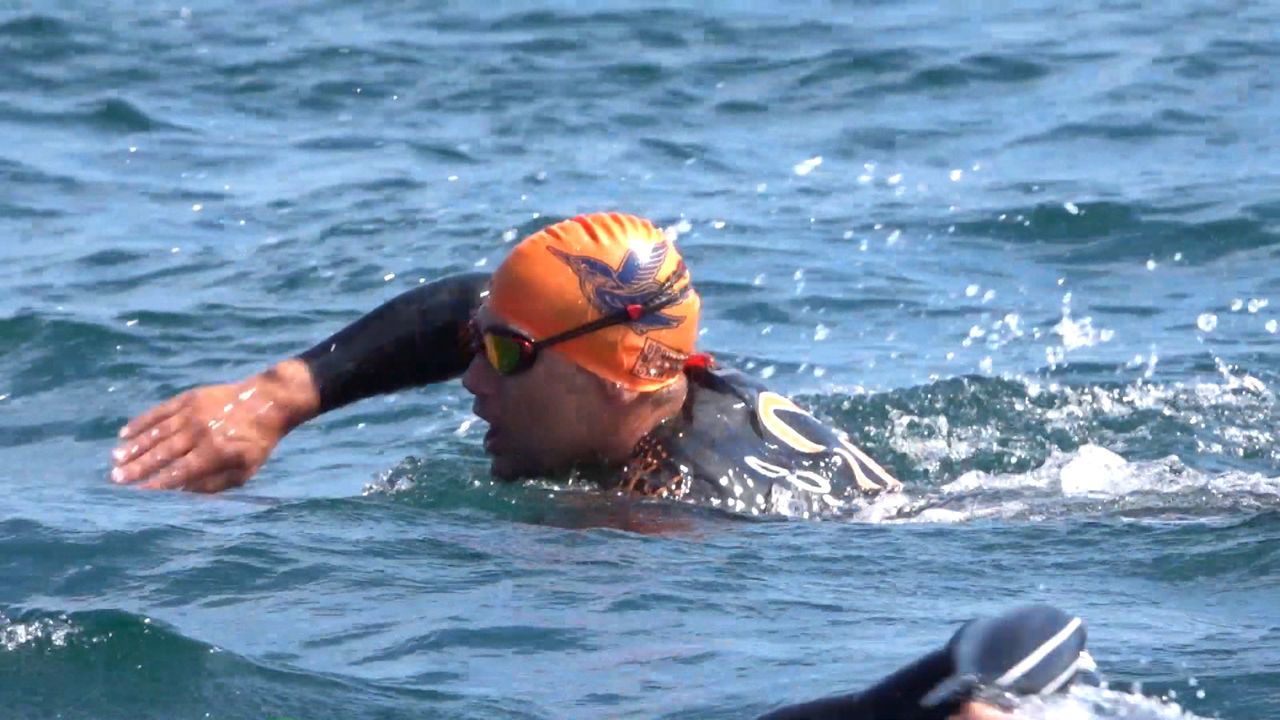 "We had seals come out and swim with us at the start when we were adjusting to the cold water," said Nick.
"We were about to jump in and the skipper was like 'hang on, check this out'. There was a whole bunch of porpoises where we were about to swim. It doesn't really get any better than that.
"We just wanted to make a bit of a contribution to something we cared about. We love the ocean, we hate going in it and seeing plastic bags and rubbish, so we thought we'd try and do our bit."
The drams will now be sold off as limited-edition batches to raise more money for SeaShepherd, a marine conservation charity based in their native New Zealand.
For their next challenge, the brothers plan to swim five lochs with five drams to create a whole new blend.