A three-month-old horse at the Highland Wildlife Park has been named following a public campaign.
Bonny the foal was named in tribute to a woman called Bonny Mealand, who volunteered with the new arrival's herd.
While the park reopened last week, the wildlife conservation charity has struggled during the coronavirus pandemic and came up with the competition to encourage members of the public to donate in a bid to name the baby horse.
Keith Gilchrist, animal collection manager at Highland Wildlife Park, said: "We had a lot of great suggestions and we're so thankful to everyone who donated to our campaign.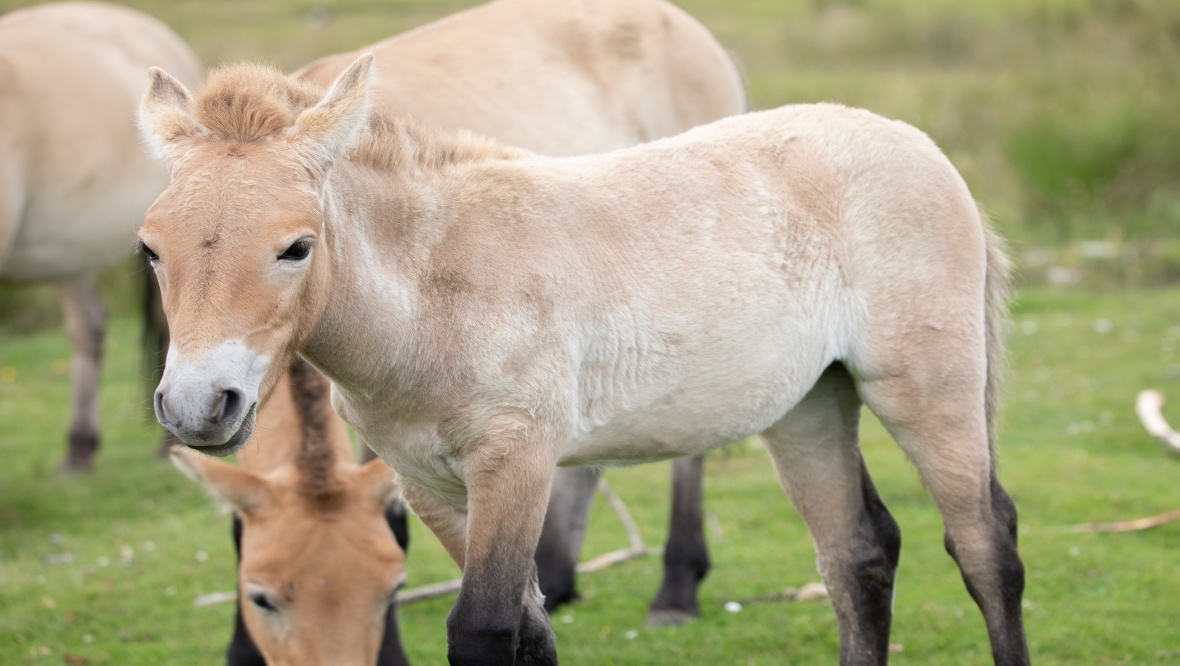 "The name Bonny was chosen for two reasons. Firstly, because she is very bonny and secondly as a tribute to Bonny Mealand who volunteered a lot of her time helping the keepers train the herd to make things like microchipping and hoof care easier."
The Przewalski's horse has been brought back from extinction in the wild following the success of rewilding and reintroduction projects, including in its native habitats in Mongolia.
So the charity was delighted when mum Oyun gave birth in May, during the height of lockdown.
Keith added: "Bonny is getting on really well and can be spotted trotting around the main reserve with the rest of the herd.
"Her arrival represents a potentially important contribution to the future of this endangered species.
"We're all really excited about Bonny's arrival and it is fantastic to be able to welcome visitors to meet her too."