A rock structure on the UK's tallest peak appears to have been shattered by a lightning strike during a thunderstorm in the Highlands.
The pillar on Ben Nevis was photographed by mountain climbing leader Rich Pyne on Tuesday following the storm on Monday.
It was located around 10m from the summit point of the mountain.
Posting about the shattered structure, he said: "I think I was the first one to notice the point of contact from the lightning strike on the summit of Ben Nevis.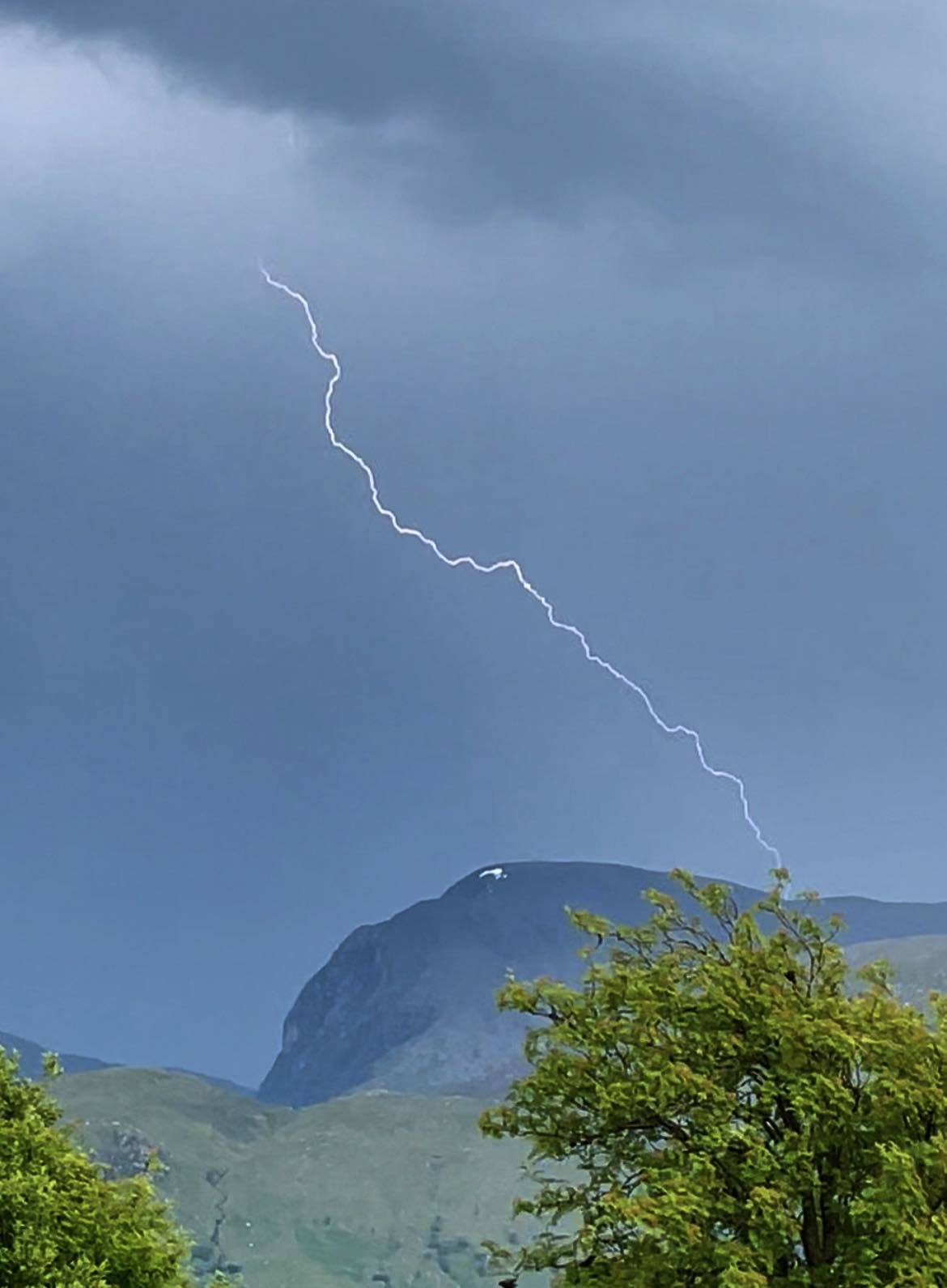 "This little structure was whole on Saturday, now it's blown in half. Nature's power is immense."
A lightning strike to the mountaintop at around 7pm on Monday was captured on video amid the thundery weather.
Jane Young, who captured the footage, told STV News: "I was trying to capture a video with the sound of thunder and moody sky above Ben Nevis, I just timed it perfectly for the lightning,".
Another person atop the mountain at the time of the storm had travelled from Redcar to begin the Three Peaks Challenge of climbing the three highest peaks in the UK – Ben Nevis, Scafell Pike in England and Snowdon in Wales.
Jamie McKewan said that he and a friend had reached the summit when the storm rolled in.
He said: "I'm experienced in mountaineering and at the point that it started, I've never seen hale like it.
"The noise echoing around the mountain range felt like it would hit you in the chest, it was surreal. It was a once in a lifetime experience.
"It was almost like the mountain saying 'I'm done with visitors today'."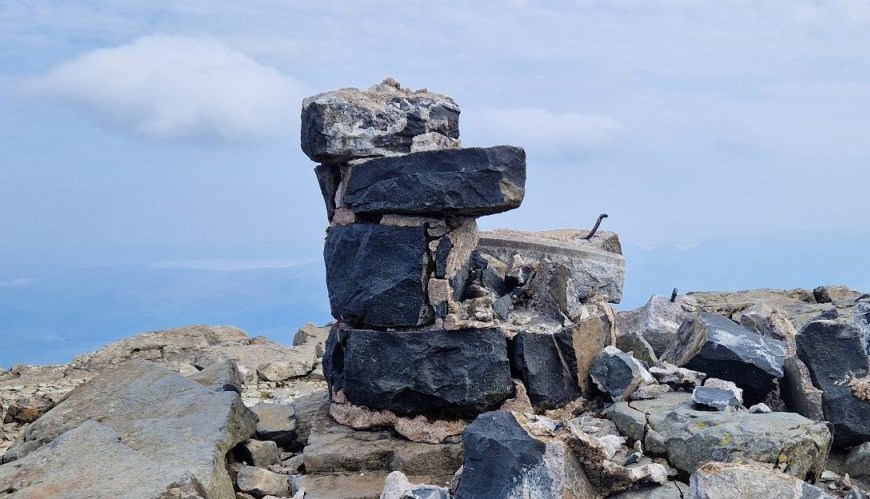 Areas of the Scottish Highlands have been battered by heavy rainfall and thunderstorms with train lines, roads and properties affected after days of scorching weather.
The A86 between Laggan and Spean Bridge has been closed since Monday after almost a week's worth of rain fell over six hours.
The West Highland Line has also been closed due to damage caused by flooding in the same area near Roybridge.
STV meteorologist Sean Batty said hot conditions are set to continue through the week however, temperatures could decrease reaching the low to mid 20s widely.