A volunteer search and rescue team in the Highlands has been left "saddened" after money was stolen from a donations box.
Assynt Mountain Rescue Team confirmed on Sunday that the fund, located at Inchnadamph car park, was ransacked and all the cash from inside was taken.
A photo shared on social media from the rescue team showed the empty box, as a broken padlock and front panel lay on the grass below.
The post revealed how the rescuers are "struggling" to continue their life-saving work due to a lack of funding and the continuing rise of costs.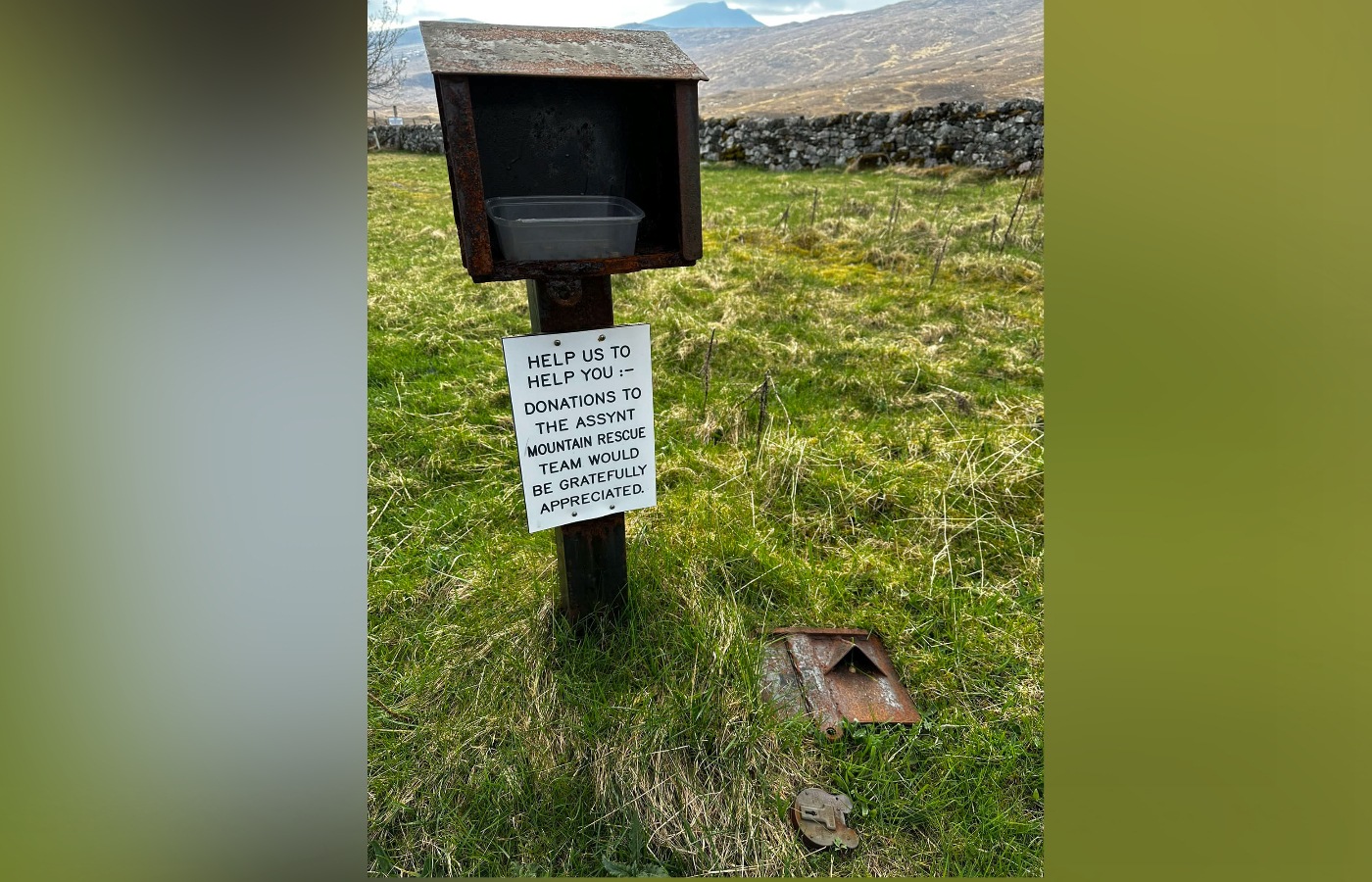 It read: "So sad to say our collecting box at the Inchnadamph car park has been broken into and all our generous donations stolen.
"The police have been informed. We rely on the generosity of the public to fund our volunteer team. We couldn't save lives without you.
"This year we are already struggling as we have lost some areas of funding, and costs are going sky high.
"Cash in boxes is great, but we also have a just giving page."
It is unknown how much exactly was taken from the donations box at this stage.
Police Scotland have been contacted for comment.