An adventurer who was rescued after spending more than 30 days on the remote Atlantic outcrop of Rockall says he never thought he would see his family again.

Former Gordon Highlander Cam Cameron set out to break a world record by spending 60 days on the uninhabitable rock but was forced to declare a mayday due to worsening weather conditions.
The current record for time spent on Rockall was set by Nick Hancock in 2014. Mr Cameron's stint lasted 32 days due to the poor weather – just over half of his 60-day target.
Much of his equipment was destroyed by wind and waves, and he was almost swept away at several points throughout the night.
"I could hear the sonic boom of the waves smashing against the rock," Mr Cameron told STV News. "There was a two second silence and then the deluge of water just smashed on top of the accommodation.
"And then, as it receded it would pull open the door, it would suck the door open. I had to grab the door and physically hold it shut to avoid the water from smashing in and potentially drowning me.
"At that point, I decided I cannot stay on the land pod anymore, it's too dangerous, so I scrambled out onto the rock, tied myself on, and then the next five, six hours I was just being smashed by constant waves.
"Stuff was getting washed overboard and I lost two 70m ropes, so at that point I said whatever the weather is in the morning, I'm calling the coastguard because I can't do another night of this.

"I wasn't unconscious but I was hypothermic, and at the final stage of that night the only place that was not being smashed by waves was the very top of the rock."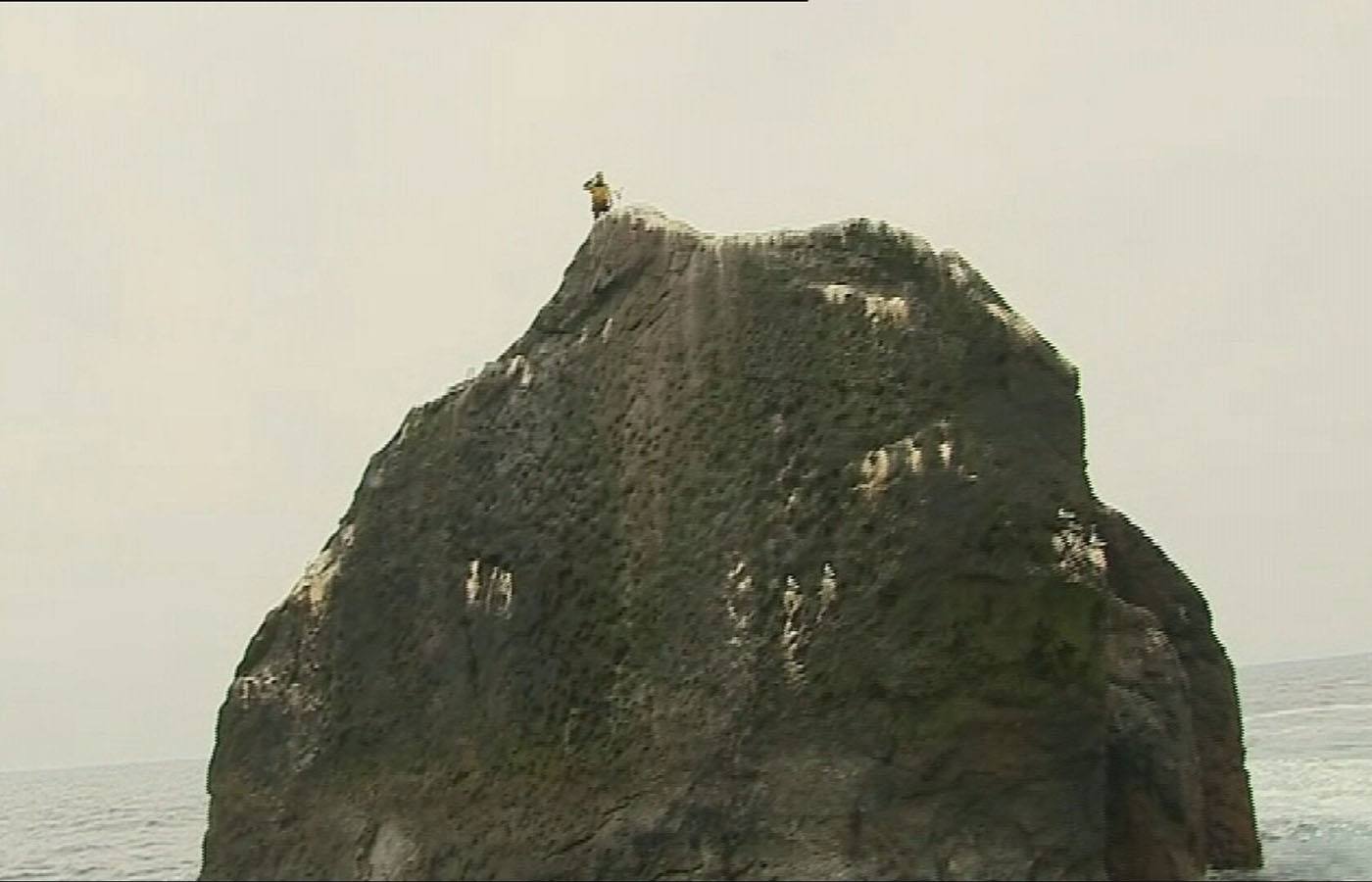 The uninhabited rock is 230 miles west of North Uist and is a mere 30m wide and 21m long.
The Maritime and Coastguard Agency confirmed a search-and-rescue team was dispatched after receiving Mr Cameron's distress call.
A fixed-wing aircraft was sent out to support the rescue.
"I felt that I was not going to survive another night. If it had not been for the weather, I could have seen the other 14 days out but I didn't think I was going to get to see my family again and that was the utmost concern in my mind.
"The charity fundraising was the main mission. I've been trained in sea survival, I've been at sea for 35 years, longer, nearly 50 years, that was probably the second-most terrifying night of my life. I was in grave and imminent danger.
"I did not thing in 24 hours' time, I would be on the rock, I would either be in the ocean – making a rescue more difficult – or I wouldn't be around to tell the tale."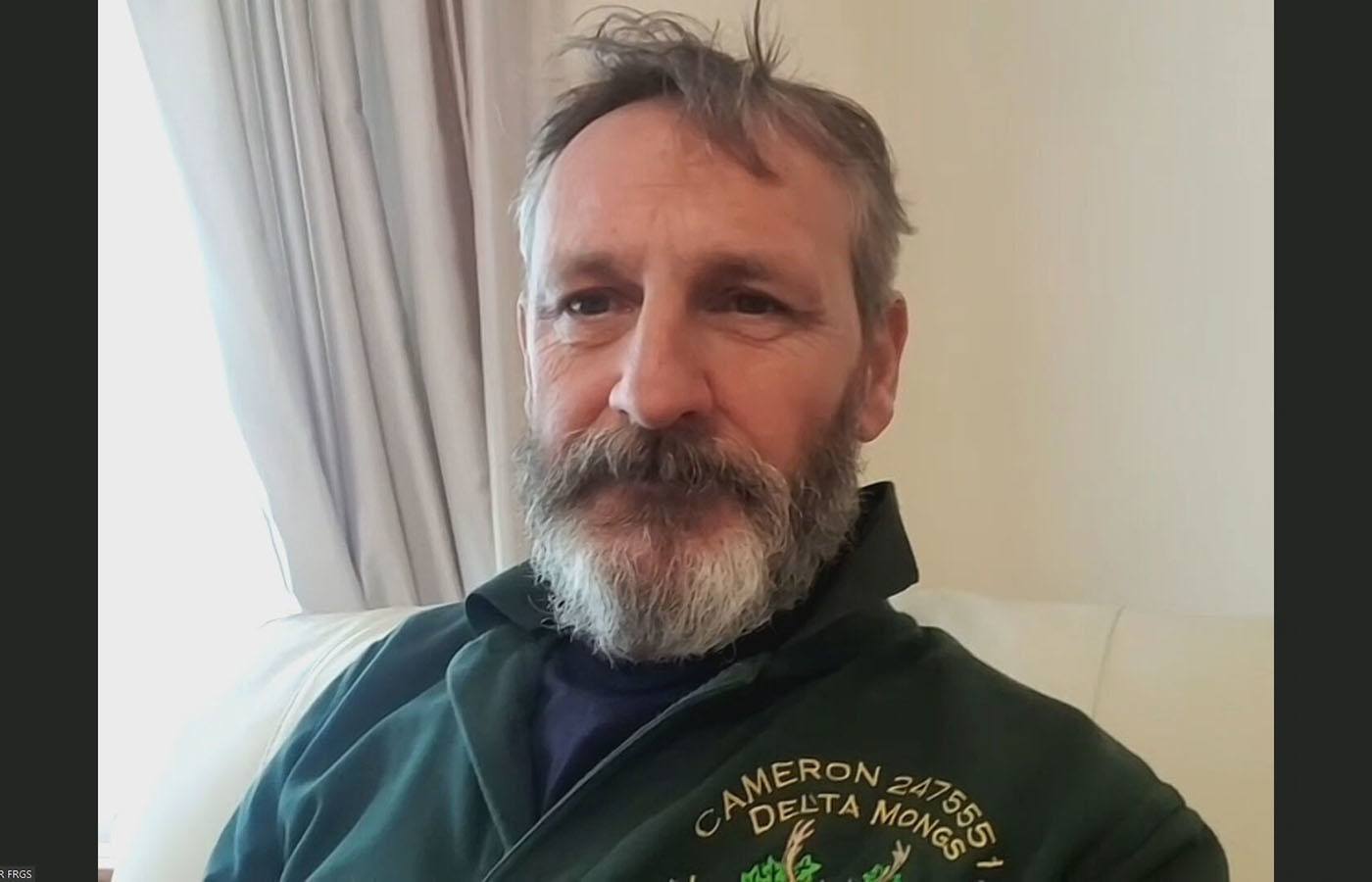 Mr Cameron, who grew up in Buckie but is now based in Wiltshire, thanked the coastguard for saving his life. He took on the Rockall challenge in order to raise money for the Royal Navy and Royal Marines Charity.
A statement from Mr Cameron's family said: "We are hugely proud of all his achievements, but also that he had the courage to make what must have been a very difficult decision in the face of such dreadful weather.
"We are looking forward to welcoming him home and hope that any future adventures will be a little less risky."
His family joked: "Why couldn't he just have bought a sports car in the first place?"
A documentary about Mr Cameron's challenge, named Rockall, The Edge of Existence, is currently being produced.
Aaron Wheeler, director of the documentary, said: "We're glad Cam is safely back on dry land and look forward to watching through the footage that Cam recorded during his occupation to tell the story of his adventure."