A conservation charity is appealing to landowners for donations of turf to help build a replica 17th century creel house in Scotland's most famous glen.
The National Trust for Scotland (NTS) said materials for the project – based at Glencoe Visitor Centre – are being sourced from land within its care, however a further 60 square-metres of turf is required to complete the building's one-metre-thick walls.
While owners of large gardens, pasture fields or moorland edge with moisture-rich peat or clay soils may be able to donate a patch, the plea also goes out to homebuilders or developers who are planning to clear a plot for construction.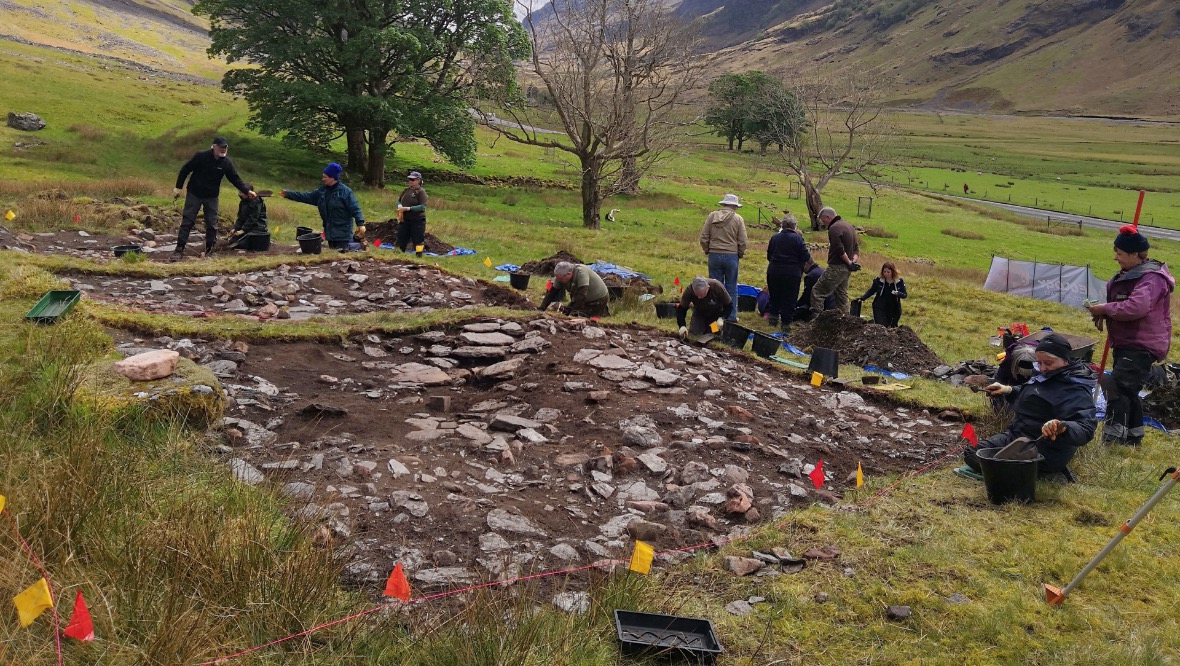 Mark Thacker, a craftsperson on the project team who specialises in earth-building, said: "The task is not quite as simple as heading down to a local garden centre to pick up some turf lawn rolls.
"It needs to be cut up to 20cm deep and preferably come from an 'unimproved' grassland with a stone-free soil.
"By unimproved, I mean a grassland which has ideally not been drained, ploughed, resown or artificially fertilised in recent years, as intensive cultivation will tend to weaken the root structure within the turf, which gives it its strength for construction."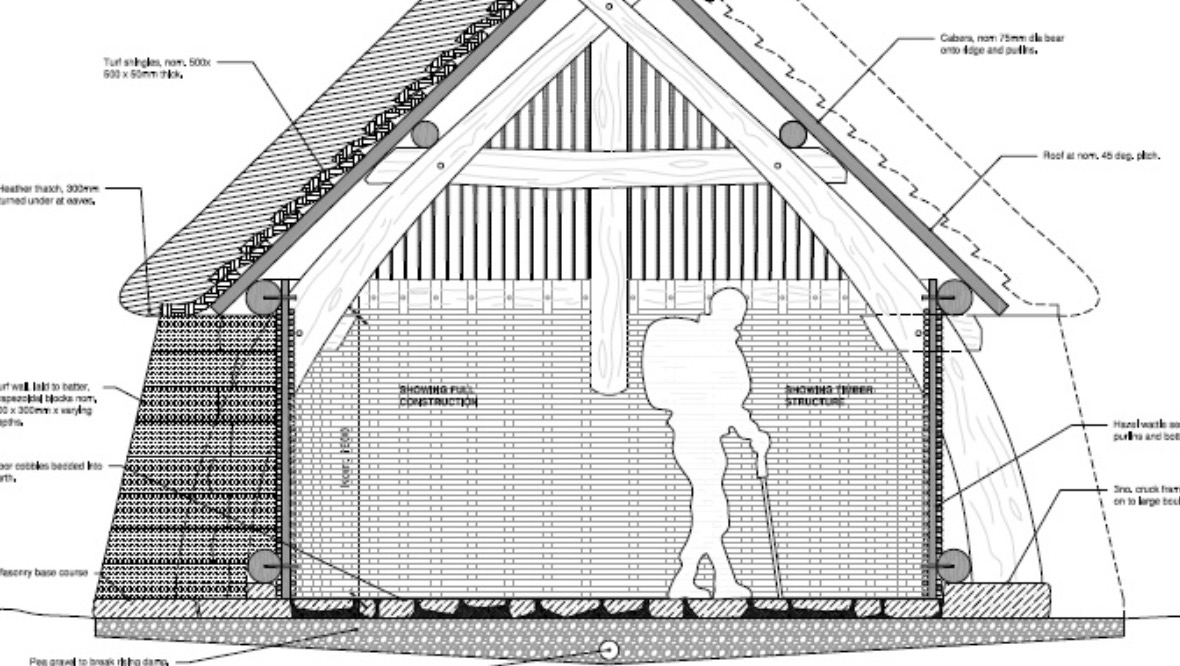 Creel houses have been completely lost from Scotland's architectural landscape, but they were a building style that would have dominated in West Highland rural communities until the 19th century.
Creel houses combined a sturdy 'cruck' frame of timber with basket-like 'wattle' internal walls weaved from freshly cut 'green' wood. They were lined on the outside with thick, insulating walls built from blocks of turf. The roof would have been lined with thinner turf below thatch, usually made of heather.
Archaeological excavations in the heart of Glencoe have shown that creel houses were once dotted throughout the glen in small townships and, thanks to the support of hundreds of donors, the trust plans to recreate one particular building that would have been occupied during the 17th century and at the time of the infamous Massacre of 1692.
The project team will need the harvested turf in the summer of 2021 when the creel house building work will be well under way after being put on hold this year due to coronavirus.
Derek Alexander, head of archaeology at NTS, said: "We were disappointed to have to pause our turf house project this year as a result of the Covid-19 pandemic, but are excited to be bringing our team of experienced craftspeople back together for 2021 when we hope visitors from across the globe will be able to watch history take shape."
If you are able to donate turf, contact Glencoe National Nature Reserve on 01855 811307 or email glencoe@nts.org.uk.
To find out more about the Glencoe turf house project, click here.
STV News is now on WhatsApp
Get all the latest news from around the country
Follow STV News
Follow STV News on WhatsApp
Scan the QR code on your mobile device for all the latest news from around the country