Rescuers have spoken of the challenges involved with recovering the bodies of three climbers who died in Glencoe on Saturday.
Glencoe Mountain Rescue Team (MRT) were asked to search the Aonach Eagach ridge on the evening of August 5, for a party of three climbers who had been reported missing.
The bodies of two men, aged 39 and 60, and one woman, aged 64, were found by volunteers early on Sunday morning.
Rescuers have now told of the challenging conditions caused by darkness and the tricky terrain, which led them to wait until daylight to recover the bodies.
Several groups of volunteers from Glencoe MRT climbed the ridge after being called in, and the Coastguard's search and rescue helicopter R151 was also called out.
A statement by Glencoe MRT said: "In the small hours of the morning two volunteers found the three casualties who were unfortunately confirmed deceased at that time.
"Due to the darkness and the terrain, R151 were unable to winch the casualties at this point.
"The difficult decision was made to leave the three where they were and return the next morning."
On Sunday morning, volunteers met with Coastguard helicopter R199 and were flown up onto the hill a short distance from the casualties.
All three bodies were then stretchered by Glencoe MRT members to where it would be safe for R199 to winch them from.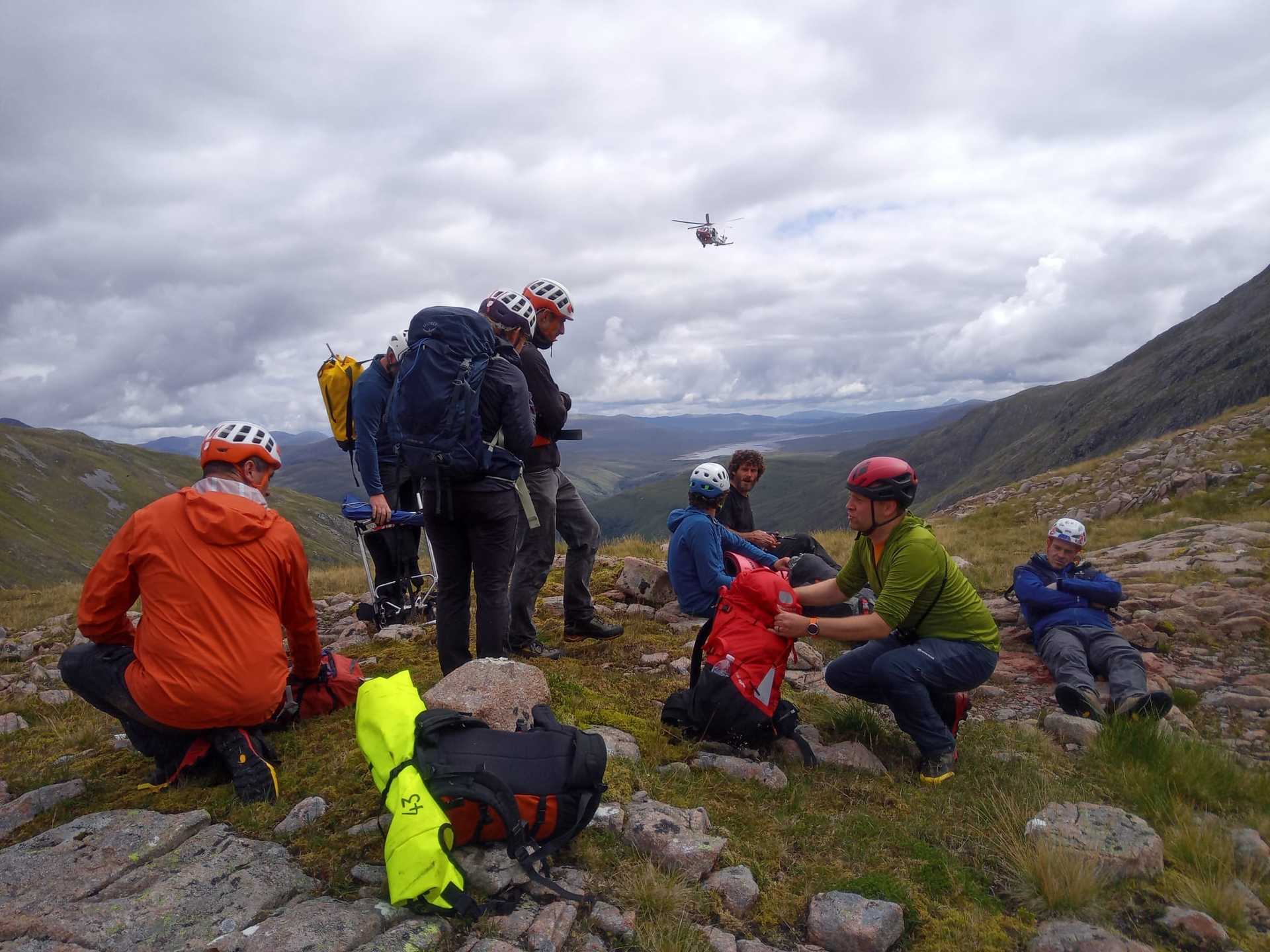 The statement continued: "A team of RAF mountain rescue kindly volunteered to be on stand by in case the helicopter was unavailable.
"Our thoughts are with the friends and family of the deceased at this time.
"Thank you very much to the crews of R151 and R199 for their assistance particularly R199 for the lift back to base for our volunteers"
A COPFS spokesman said: "The procurator fiscal has received reports in connection with the deaths of a 64-year-old woman and two men aged 39 and 60 in Glencoe on 6 August.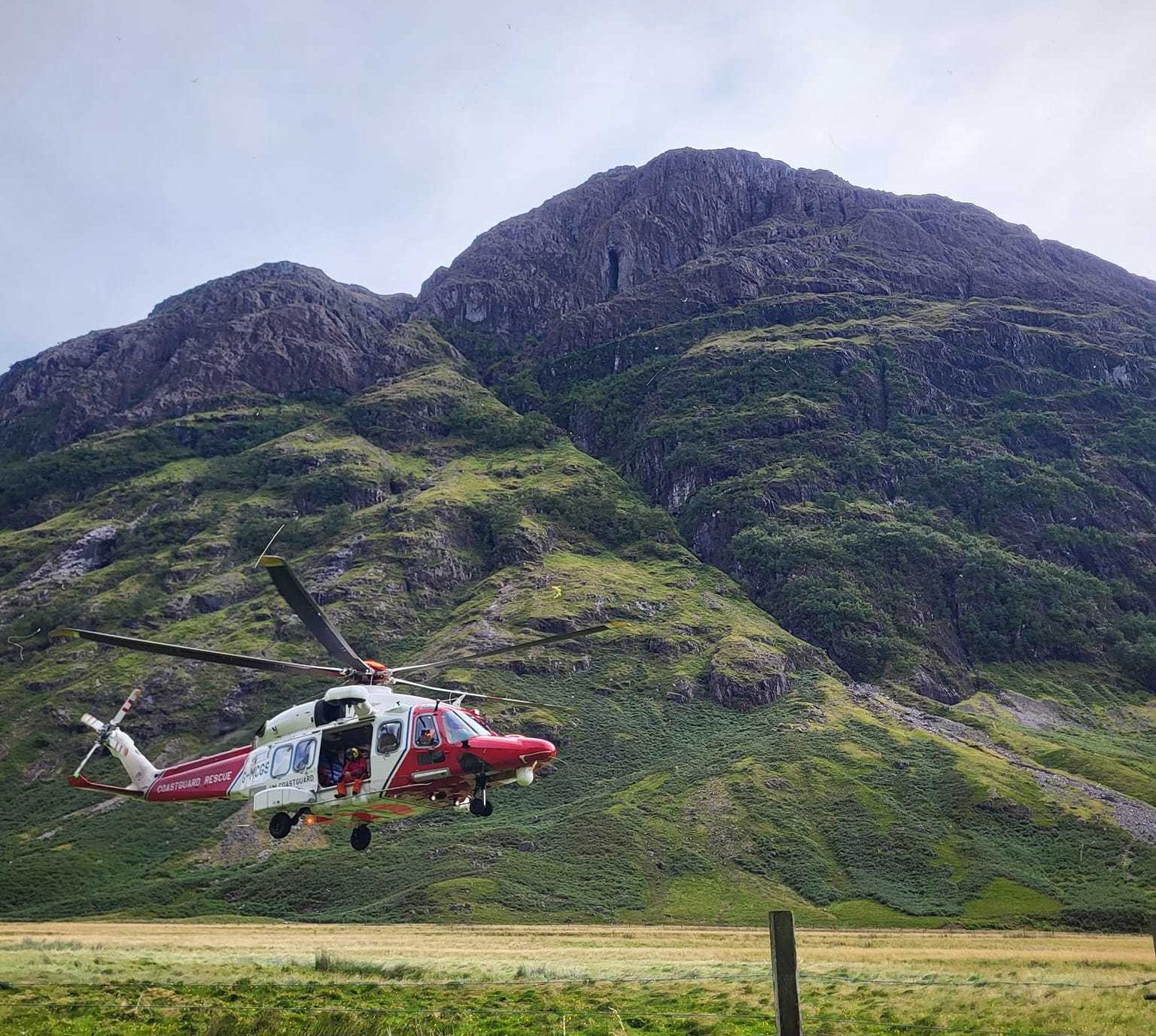 "The investigation into the deaths is ongoing and the families will continue to be kept updated in relation to any significant developments."
Usually considered a tricky but non-fatal climb, mist and fog are believed to have turned conditions on Aonach Eagach perilous on Saturday night.
The traverse along Aonach Eagach, translated to the Notched Ridge, covers 10km and includes two Munros; Meall Dearg and Sgorr Nam Fiannaidh.
It shrinks down to three metres at its narrowest, and stands at an elevation of up to 968m at its highest.