Human remains have been unearthed during construction work on the West Link bypass at Inverness.
Forensic tests are being carried out on bones, which are thought to be 4500 years old.
They were found after draining a section of the Caledonian Canal, which was dammed to allow two new swing bridges to be installed.
The road project, which links the A82 on the east bank of the River Ness with Dores Road, is scheduled for completion by the end of the year.
It aims to ease congestion in the city.
Colin Howell, head of infrastructure at Highland Council, said: "This was probably the most interesting archaeological find that we've had on any job.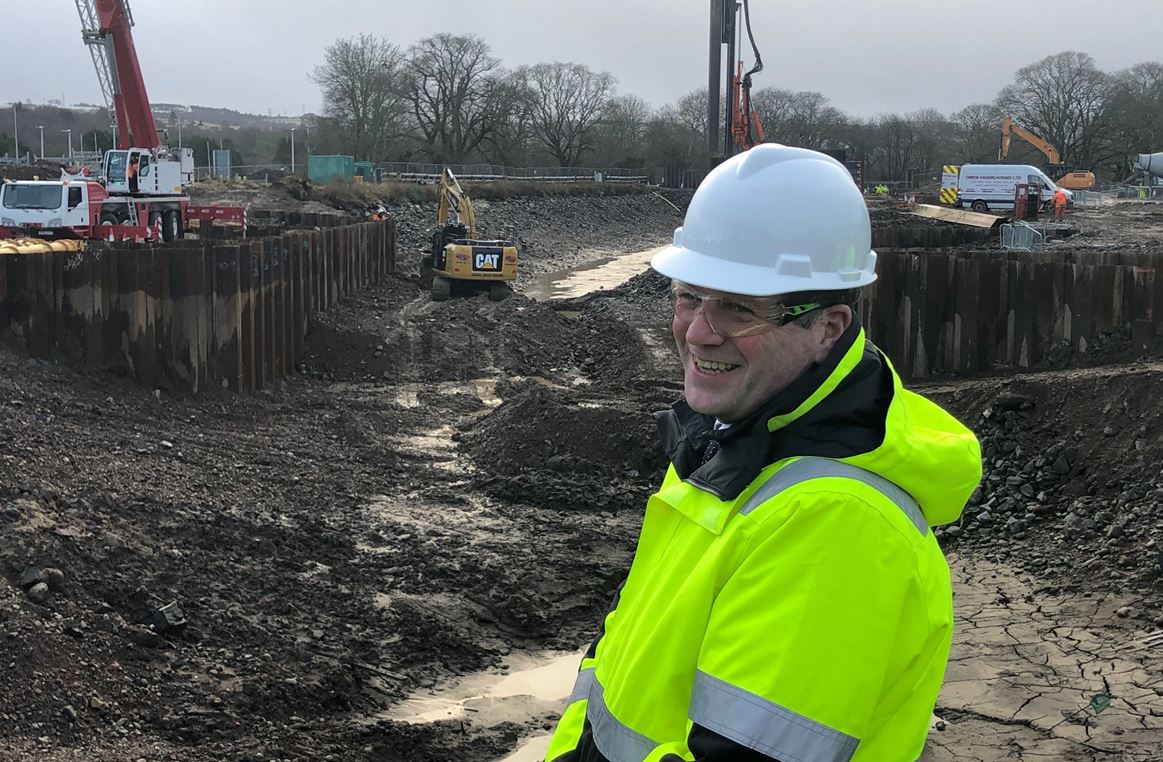 "We found cremation urns and very old deposits that were very exciting and, while we were pleased to find them, that did cause us a little bit of disruption during the construction phase.
"But we've mitigated that and the job's going very well."
He added that people had already seen the benefits of completed sections of the West Link.
"We're already seeing a 25% reduction of traffic going over the Ness Bridge in town," he said. "There's better air quality in the middle of town.
"We also have a lot of cycle routes, walking routes and access to recreational areas, so it's a great benefit for the whole of the city."