These photos show the moment a bird of prey swooped down and caught a fish so big that it struggled to fly off with it.
The large osprey caused quite a splash as it entered the water, and wrapped its talons around the fish.
But the bird clearly didn't bargain on pulling out a creature almost as big as itself – and photos show the osprey clearly struggling with the weight of the rainbow trout.
The photos show the bird staying low near the surface of the water in Aviemore, in the Highlands, its beady eyes squinting as the trout's tail skims the surface of the pond.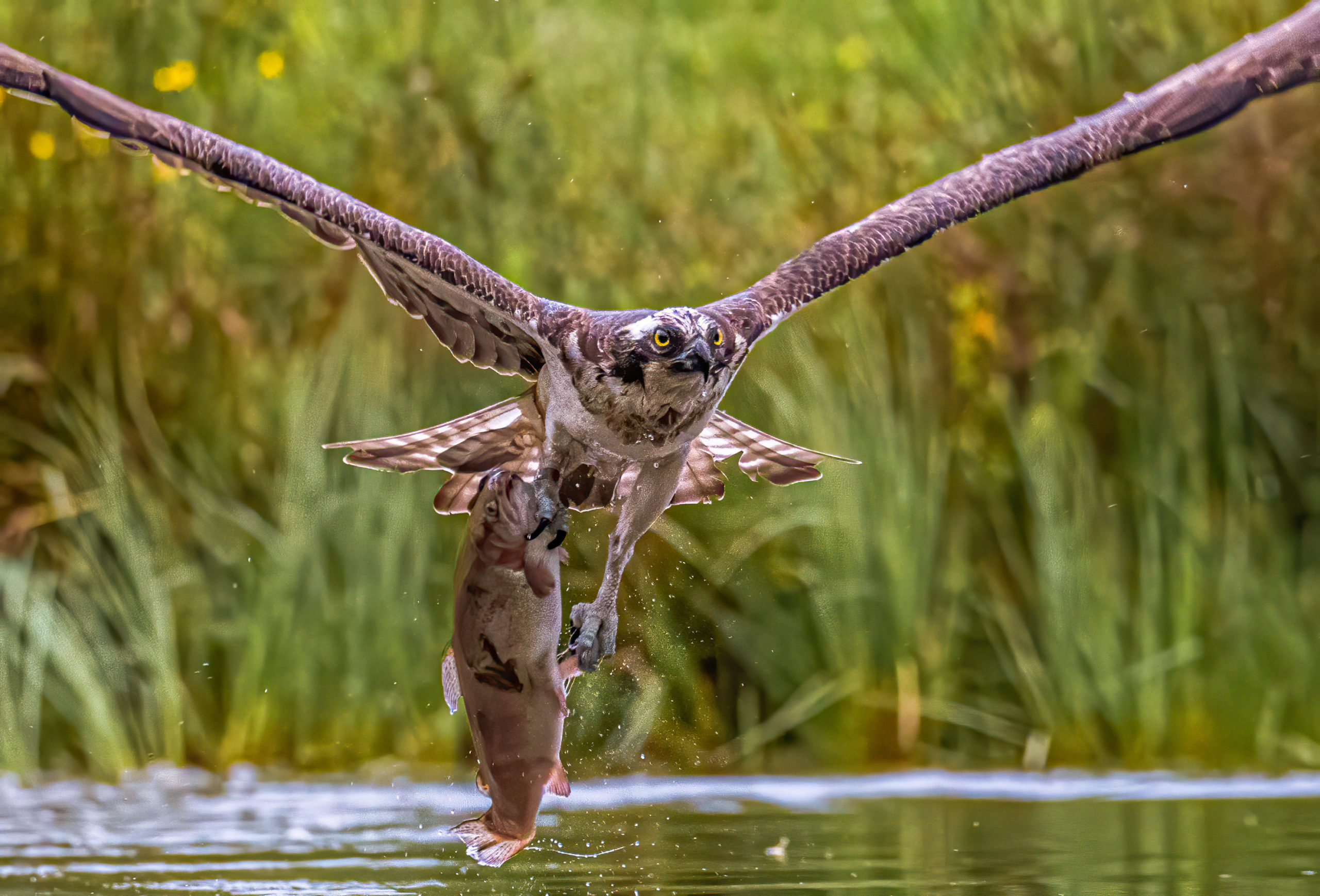 Amateur photographer Rab Adamson, 54, who captured the photos of the osprey's fishing trip, said the bird of prey struggled to take off out of the water after scooping the trout.
Mr Adamson, who took the photos early on Sunday morning, said: "The osprey had to do a couple of circles off the pond before it could get any height.
"Even when it was about a foot above the water, the fish's tail was still dragging along the surface of the pond.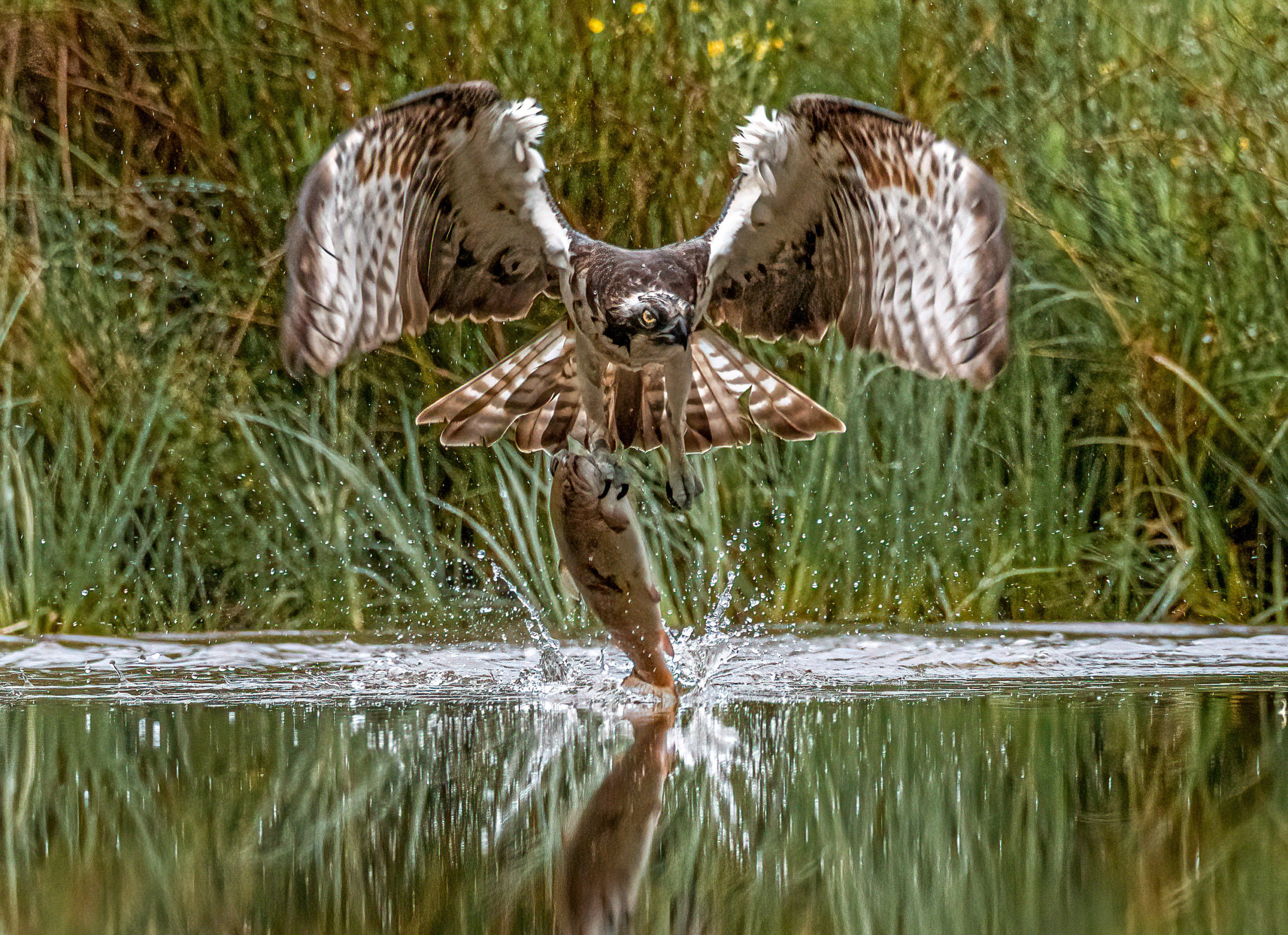 "It was one of the biggest fish I've seen a bird catch. That fish would have lasted the osprey a good while."
But the IT maintenance manager added: "Ospreys are so skilled at catching fish out of the water. They know what they're doing.
"Once this one had got its balance, it soared off carrying the trout in just one talon."
Ospreys typically measure 1.75ft tall, with an impressive wing span of up to five feet.
Meanwhile, rainbow trout can measure between 20 and 30 inches long, and can weigh up to 12kg.
STV News is now on WhatsApp
Get all the latest news from around the country
Follow STV News
Follow STV News on WhatsApp
Scan the QR code on your mobile device for all the latest news from around the country