Affordable housing has been built for the first time in 18 years in a Highland village.
Three new affordable homes have been built in the village of Applecross, as part of a community-owned housing development.
Applecross Community Company developed the project, with support from the Communities Housing Trust.
Older residents and people with additional health needs have been given priority for the An Toll Bàn development, with housing for families and young people now planned for the site.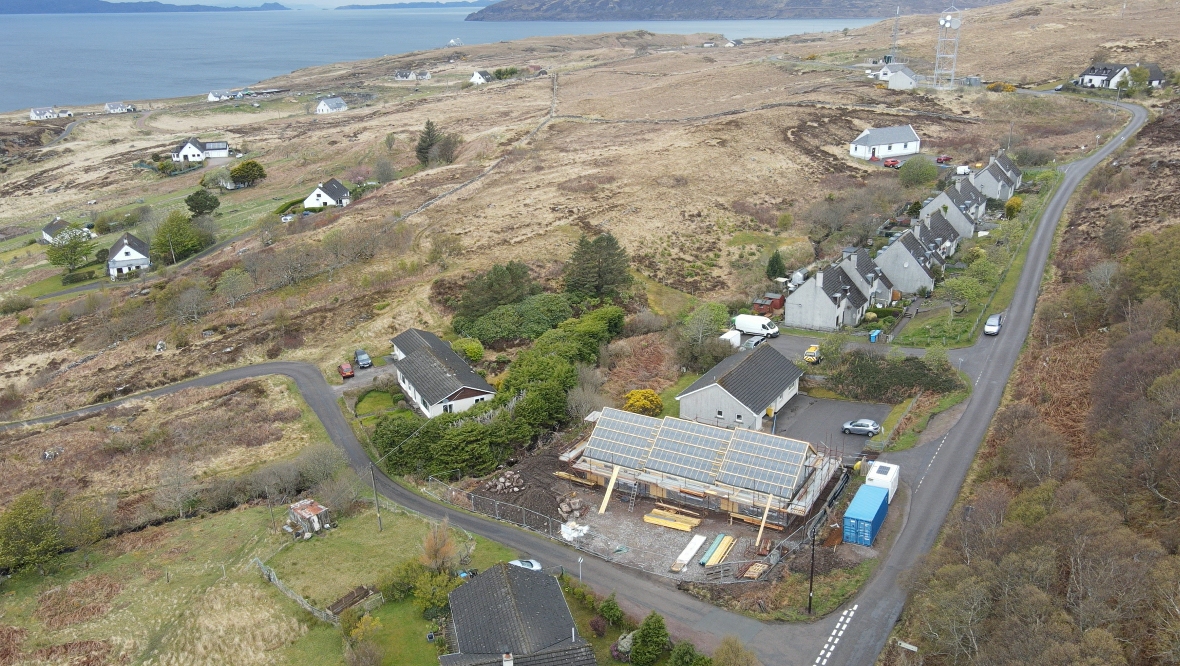 Housing secretary, Shona Robison said: "I am delighted to see the completion of these three accessible homes.
"We want everyone to have a safe, warm affordable home that meets their needs and by ensuring we have accessible homes, then people can live independently in their own home for longer in the community they wish to live.
"Community led projects, such as this, highlight the benefits that the Rural and Islands Housing Fund provides, and even a small number of homes can make a huge difference in our rural communities."
Owen Kilbride, chair of the Applecross Community Company, said "Tackling the crisis of affordable housing in Applecross is a priority for us and we are very excited to see local residents moving into their new homes.
"Our thanks go out to NHS Highland, the funders who supported the project, and to CHT and Kinellan for completing the build on budget despite the pandemic's uncertainties.
"This is only the start, and we shall be building further affordable homes for our community in the coming years."