The coronavirus lockdown has proved difficult for many people across the country but for those living in high-rise tower blocks it can be even more challenging.
With one trip outside a day for exercise and no outdoor space to enjoy in the meantime, residents are finding it hard isolating while living on top of one another.
On the 11th floor at Thistle Court in Aberdeen is single parent Sherylanne Green and her eight-year-old son Jullian.
Sherylanne has recently been given the all-clear, after spending most of April battling Covid-19.
After a day in Aberdeen Royal Infirmary, she was discharged and asked to stay at home. But juggling self-isolation and caring for her young son proved difficult.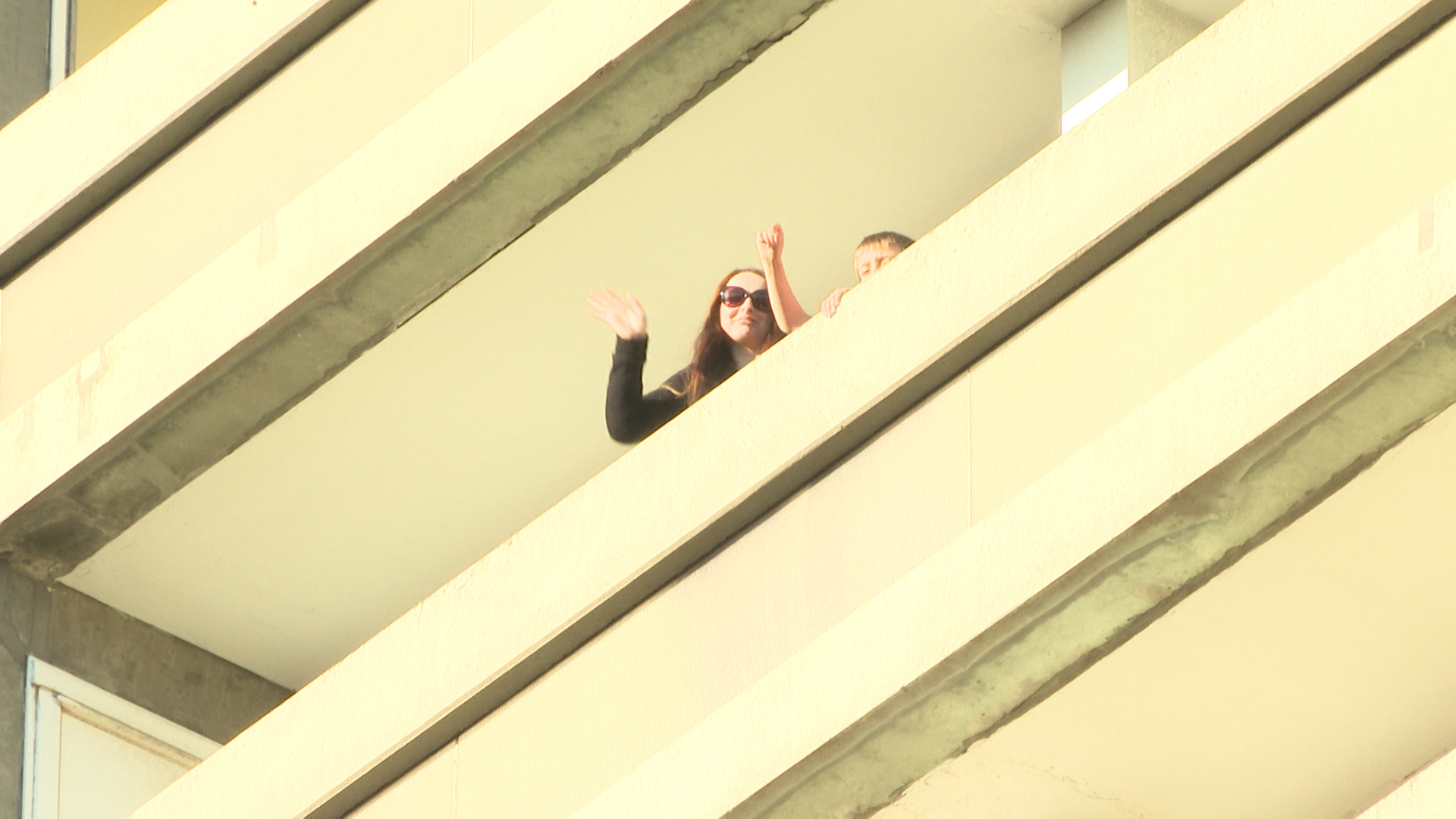 She said: "My son was just pretty much looking after me and making sure I was OK, but at a safe distance.
"After the first few weeks I just remember hearing my son in his room crying.
"I shouted through asking what's wrong, he just said 'I want my mummy'. That was so hard, it broke my heart.
"It was obviously very difficult, we're not back to normal but at least me and him are now allowed to be together in the house."
Meanwhile, down on the second floor is 25-year-old music student and teacher Patrick Gray.
Living alone while his flatmate isolates with her parents, he's been spending some time figuring out finances.
Patrick said: "It wasn't unusual to have two to three gigs per month, and now it's just all stopped.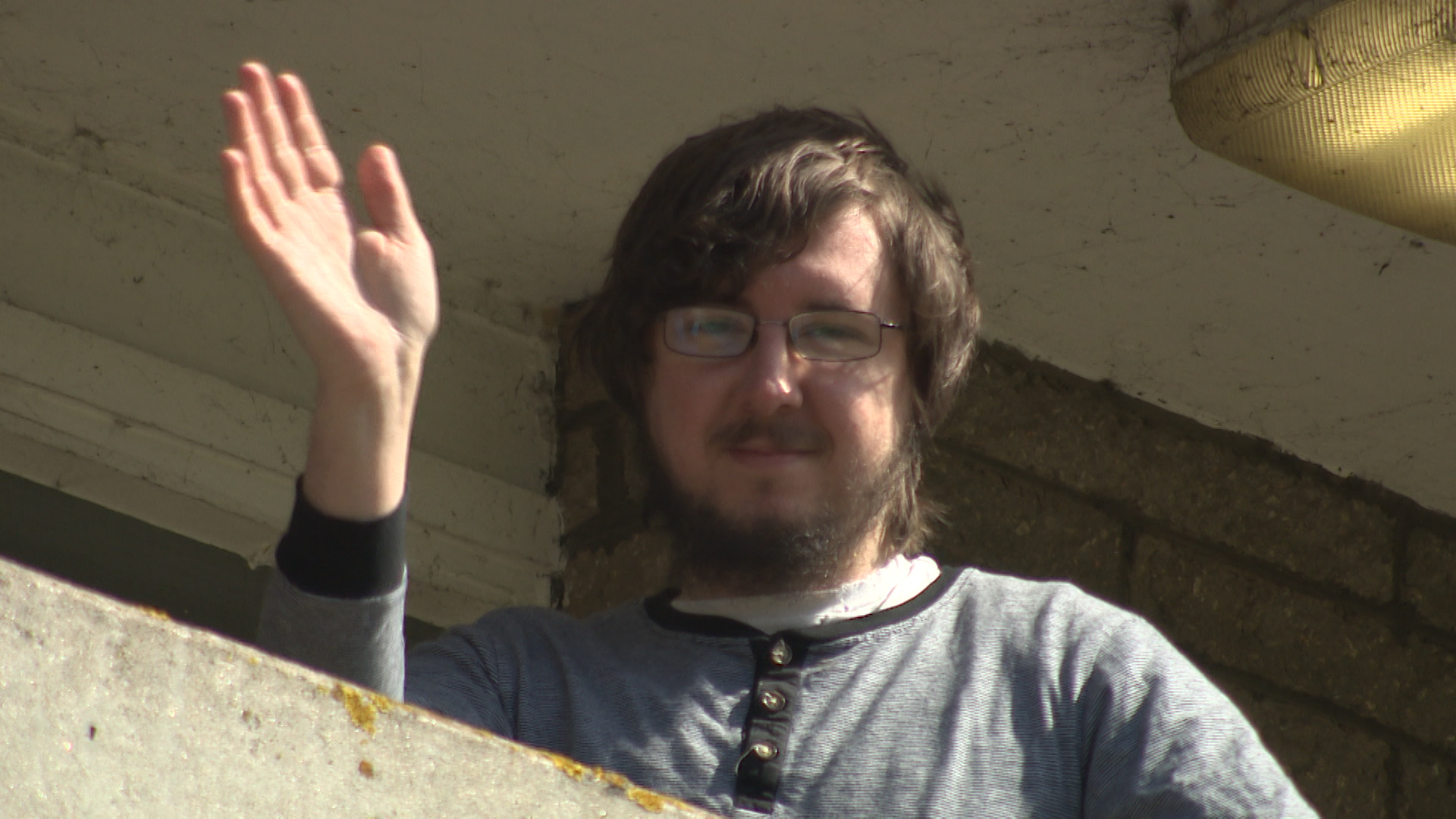 "I've flirted with the idea of doing a collaboration with other musicians to keep us going because I really miss performing.
"I've had to apply for universal credit because I haven't been making enough tax returns to get my self-employment benefit.
"So I've pretty much just been living off universal credit, and my savings – I've spent a lot of my savings. It can be quite scary.
"But I've spoken to some of my students and they're ready to jump straight back into lessons when this is all over, so I'm just looking forward to that."
A mile across the city is Seamount Court – at 62m tall it's one of the largest blocks in Aberdeen.
Retired receptionist Sheila Dean, 75, lives on the third floor. Since lockdown began, every-day tasks have become a bit more difficult.
She said: "The thing that bothers me is the laundry. You need to take cleaning stuff down to wipe all the buttons in the lift and the surfaces in the communal washing room.
"It's really hard to do all this whilst carrying dirty washing on my walking aid."
Sheila speaks regularly on the phone with her children who live abroad, but she misses her grandchildren. When lockdown is over she is looking forward to seeing her family.
Sheila said: "Seeing my family, and hugging them. That's what I miss.
"I look forward to seeing my sister and hugging my grandchildren, that's going to be the biggest thing."
'In a house you're in control of all the surfaces that you touch, in a block of flats you're nowhere near in control.'

Andy, resident of Seamount Court
In the flat below Sheila is long-time resident Andy. He's currently on furlough from his job in the motor industry, but the issue concerning him most during lockdown is the cleanliness of the communal areas.
Andy said: "In a house you're in control of all the surfaces that you touch, in a block of flats you're nowhere near in control.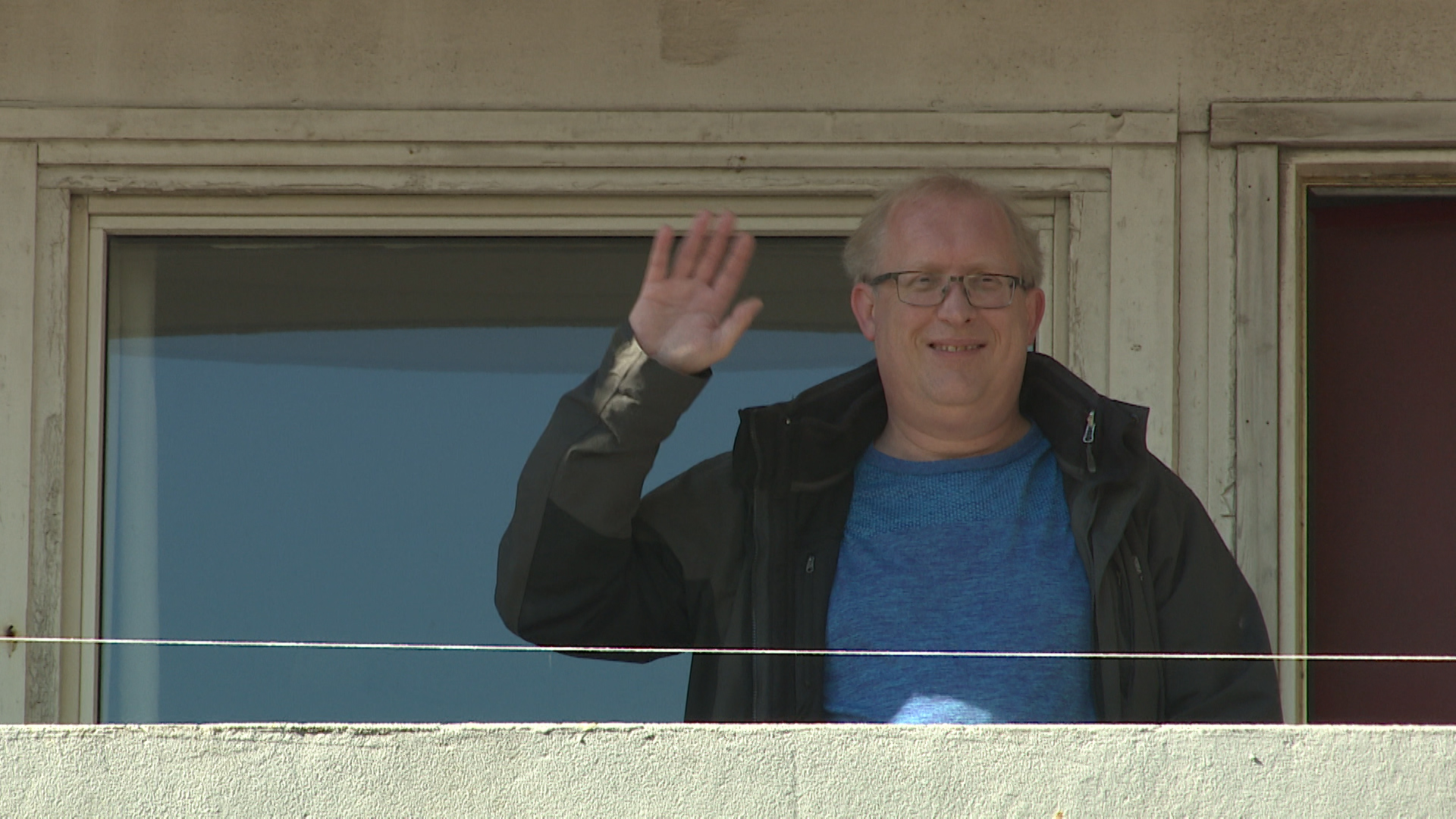 "Since the start of the pandemic the council have decided not to have a cleaner in there, which I think is a bit shortsighted.
"They basically just said 'do it yourselves'.
"But how do we even begin to organise a hundred different flats to clean banisters, handrails, buttons in the lifts and door handles?
"Even to buy all the cleaning equipment that we might need during this time, the PPE – it's not feasible for us and even if it was, it's hard to actually get anything."