"My best friend died from street Valium. When I was at his funeral, I saw his wee lassie crying. I just knew in that moment I had to stop using drugs. It was either go to rehab or I'd have been a statistic too."
In the week Scotland recorded its worst ever year for drug deaths, with 1264 lives lost in 2019, those words come from Darren Anderson.
He's a support worker in Irvine, North Ayrshire, and helped to make a video for bereaved families, which was posted for them on a local Facebook page.
A memorial garden behind the community centre where he works is also planned to give relatives somewhere to remember their loved ones.
"Sometimes you forget there's so many no longer here, especially in my age group," Darren says. "I'm only 38 and there were about 40 of us growing up. Now there's only around five of us left. All gone as result of an addiction of some kind – that's just one area."
Darren works alongside Louise McPhater, councillor for Irvine West. Her sister died from an overdose nine years ago. In the last month, two people close to her who struggled with addiction also died. Toxicology tests have yet to confirm the cause.
"Numb would be one way to describe it, but my fear is I'm becoming desensitised when I hear of another death," she says.
"Every time you hear of another passing you relive it. Families who lose someone to drugs are always thinking they could have done something more."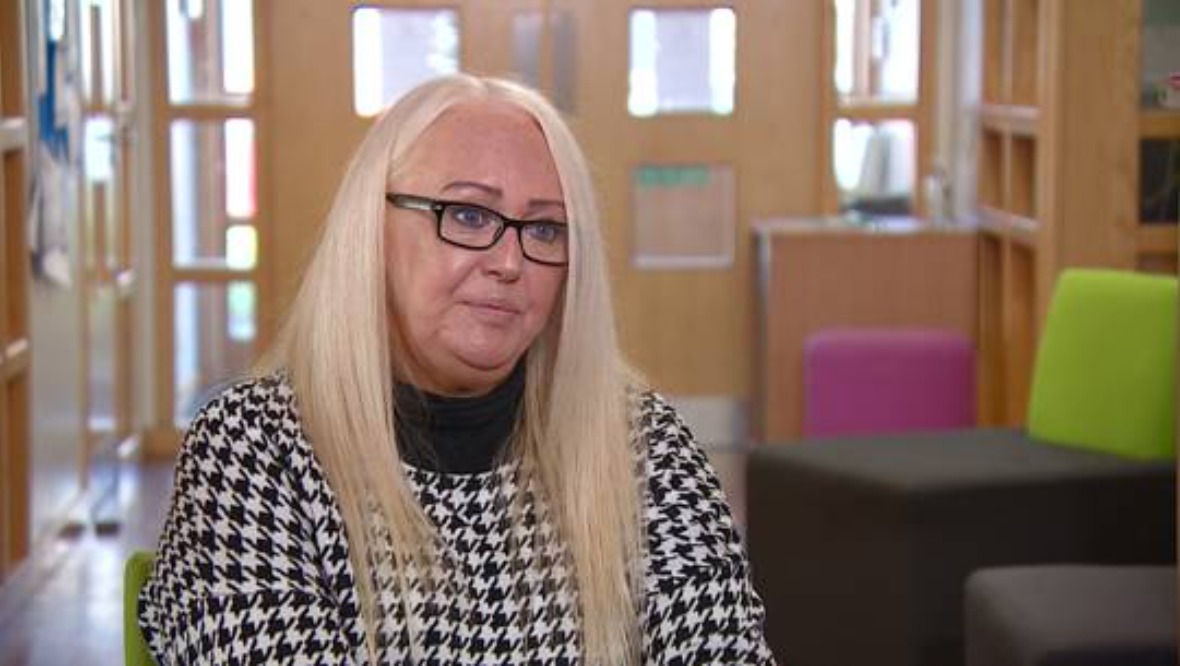 The report into drug deaths for 2019 was delayed by six months due to pandemic-related issues with the toxicology service. Louise's family had to wait many months in 2011 for confirmation of what killed her sister.
"I know that pain, my family knows that pain," she says. "Years ago with my sister, the toxicology came back to say it was street valium. That was nine years ago and street Valium continues to be a huge problem to this day. I don't need to remind anyone in this area about what is happening because we live this every single day."
New figures this week showed street benzos were involved in two-thirds of all drug deaths in 2019 – a total of 814.
Darren says the availability and cheap price of the pills is having a devastating impact in his community.
"With cocaine and heroin, people know the dangers, but with street Valium, people don't know what they are putting into their bodies," he says. "You can buy a thousand of them for £90. No two batches are the same. I mean they call it valium but there is no valium in them. Tests have found rohypnol, rat poison and xanax. They're just getting put to sleep and not waking up from them."
First Minister Nicola Sturgeon admitted the figures this week were "completely unacceptable" and apologised to bereaved families, while public health minister Joe FitzPatrick resigned from government on Friday evening.
Sturgeon said she was "sorry for every family that has suffered grief" and vowed to look at taking "immediate steps".
Louise said: "You get situations where people say 'oh, they are just junkies'. They are someone's son or daughter. Her name was Angela and I could give you lots of other names and those families have my total respect.
"For relatives, the stigma is there and that is what it makes it so difficult for others to speak out."
Last month, five men involved in a North Ayrshire drugs factory capable of churning out 130,000 pills dubbed the 'blue plague' were jailed.
David Liddell, from the Scottish Drugs Forum said, street benzos were having a "severe impact" on communities.
He said: "It is making their engagement in services more challenging and more difficult. We need to look at this issue.
"Certainly we've argued that actually ten years ago when there was a move away from prescribing benzodiazepines to people with drug problems. We have been urging services to look at reconsidering that."