Wendy Mclean has never considered herself to be religious.
Recently though, she's started praying.
She prays that her dream of having a baby will one day become a reality, despite living in a world where it's easy to feel the odds are stacked against her.
Wendy, 36, and her partner Robert, 37, have been trying to start a family for seven years.
They're undergoing IVF treatment and are awaiting a frozen embryo transfer.
But because of backlogs due to Covid-19, they don't know when this will happen.
The couple have contacted their fertility clinic in Aberdeen a number of times since the beginning of the year to try to find out when the transfer might happen, but to date say they've had no response.
While they understand the pandemic has placed huge demands on staff and has stretched resources like never before, they're finding it tough.
"I know they're busy and they're doing the best they can and are trying to help people," says Wendy.
"But to us it feels like a loss every month. I know it's only a month, but for us it builds up – that's another day we're not getting to be parents, that's another day that our dreams have been shattered…"
Wendy apologises as she breaks off. She starts to cry, but says she's determined to share her experience, as her fiancé gives her a hug.
"Nothing will help apart from medical intervention, so we feel we can't do anything," she adds. "We're just waiting, we're just… stuck."
Fertility clinics in Scotland closed at the start of the first lockdown in March last year. They reopened in May, but the virus has had a knock-on effect.
In some cases there are longer waiting lists, and a number of various elective surgeries which certain patients must undergo before starting treatment have been put on hold, causing further delays to treatment.
The concern is that this could potentially be severely limiting people's chances of IVF being successful.
For those who can afford it, there is the private option, with some patients deciding to spend thousands of pounds so they can be seen more quickly.
But for those who don't have the money, it's a waiting game.
A recent study by the University of Aberdeen examined the potential impact of coronavirus on IVF. It found that delays could reduce the number of live births in women aged over 40 by almost a quarter.
While there was a less detrimental effect on younger women and couples with unexplained infertility, rather than a known cause, every age category was affected.
"We looked at delays of six months and 12 months, and we found that as age advances, there is a further reduction in the success rate," said report author, Professor Abha Maheshwari.
"So, any delay at that point will have a much larger impact, and biologically, that's what we see."
Nicola McGowan lives in Barrhead with her husband and is waiting to start her second cycle of IVF treatment.
The 34-year-old has had nine miscarriages.
Nicola had hoped to resume IVF last year, but after a baby loss in January, and her father-in-law's death from Covid a few months later, she needed a break to gather the strength to try again.
When she felt ready however, the clinics had already closed, and when they reopened there was a backlog.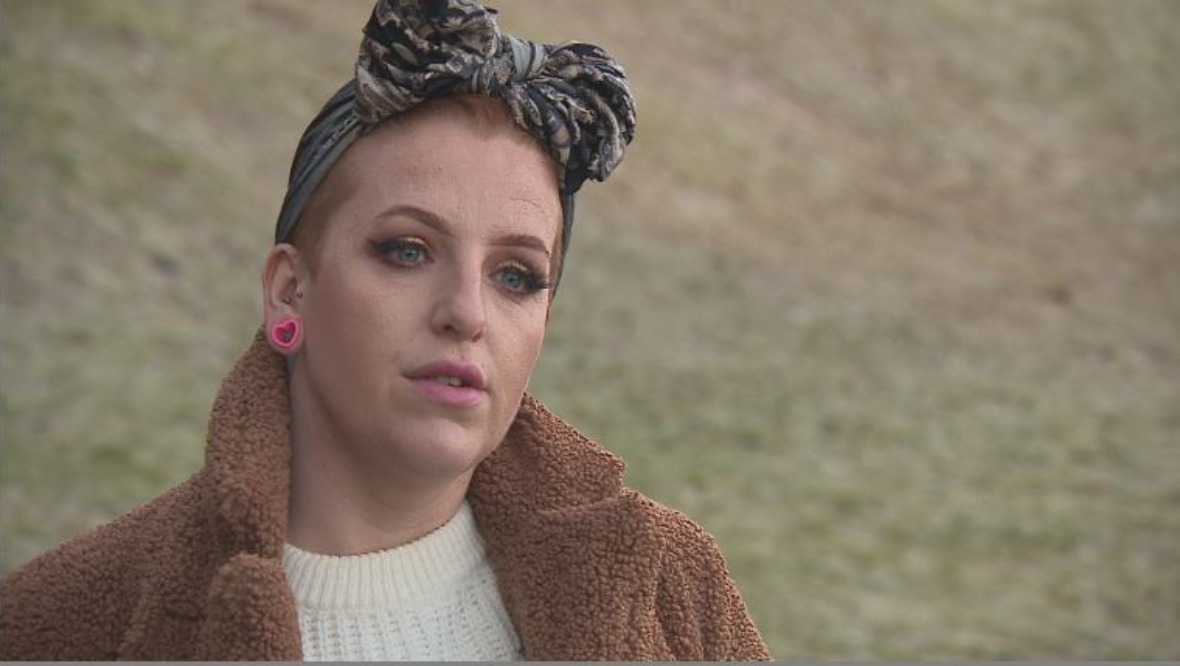 "I managed to get a cancellation so I have a telephone appointment next week, but that's a consultation," she said.
"It will probably be another two to three months before I get in the door.
"Fertility-wise, you're hitting that dangerous age of not being able to carry a successful baby. I've now potentially lost almost a year of fertility treatment – so it's definitely a worry for me and so many other women as well that they've lost a lot of time.
"We're obviously classed as non-essential medical treatment. I don't see it as non-essential at all. The fact that I want to have a baby and I can't naturally, I think, is essential. It should have been a matter of importance, a matter of urgency, especially for women who have been waiting for so long."
Fertility support groups say time is absolutely of the essence.
One organisation told STV News it had seen a 300% increase in calls to them during the pandemic.
"Biology doesn't wait for Covid, so it's been a really, really difficult time," said Sharon Martin of Fertility Network Scotland. 
"If you know that you need fertility treatment to enable you to have that much longed-for baby, then any pause is particularly difficult.
"However, for our patients who are nearly 40 – every month that their treatment is delayed, their chance of success in fertility treatment is declining.
"Mental health is at the forefront of everybody's conversations just now, but we're almost like a forgotten community."
For same-sex couples and those in which male fertility is a factor, extra complications have been brought about by Brexit.
"One of the things that has been paused is the recruiting of donors in Scotland," adds Sharon.
"As a result, these patients are being referred to European sperm banks and that then has to be imported into the UK.
"There are issues with the customs backlog, the import tax and the clinics are still working through how we get around this."
The Scottish Government said it was prioritising patients close to the upper age limit for IVF treatment and that an extra six months would be added to their treatment.
A spokeswoman added that a winter plan had been published to ensure fertility centres remained open and continued to provide treatment.
Wendy and Robert say it's the hope that one day they will have the family they long for that keeps them going.
"To hold your own baby and feel the love you can give to another human being, that would be something else," said Robert.
"Definitely," agrees Wendy, with a broad smile. "Being a mum, I know – I just know – would be absolutely amazing."
A spokesperson for NHS Grampian said: "As a health board we cannot comment on individual cases.
"The waiting time for IVF treatment for patients in Grampian is no more than three months – which is well within the 12 month nationally agreed waiting time.
"In March last year fertility treatment was paused, as staff were redeployed to support the first wave of Covid-19 pandemic. Patients that were having treatment were contacted individually.
"Services restarted at the end of June and we are now undertaking the same number of cycles now that we did this time last year, prior to the pandemic.
"Some patients may have had a slightly longer waits between cycles, which we are working hard to reduce, however this is no more than three to four months which is within accepted limits for IVF treatment.
"Our focus has been on treating women over the age of 40, as research from the University of Aberdeen shows the most pronounced impact of having a six month delay in treatment on women aged 40-42.
"Should any patient have specific queries please do not hesitate to contact us at gram.aberdeenfertility@nhs.scot"