A ten-week-old baby is thought to have become Scotland's youngest Munro-bagger.
Innis Henderson, from Newburgh in Fife, ticked off Ben Lawers and Beinn Ghlas last weekend, as he was carried up to the summit thanks to the athletic efforts of mum Chloe and dad Lee.
The family were accompanied by their little dog Millie.
Chloe, 28, told STV News: "I had it in my head, that I wanted to go as soon as I could and get back up the mountains."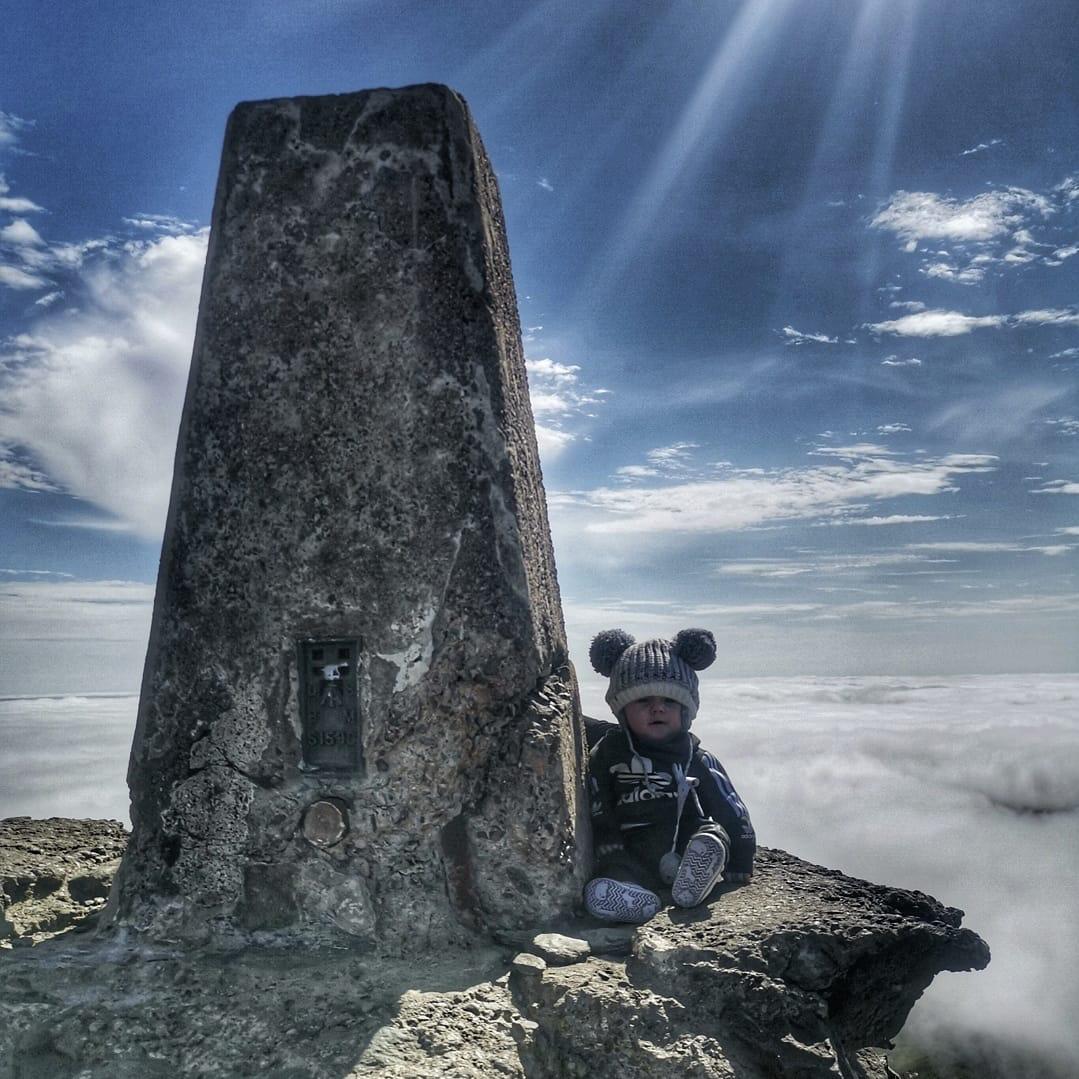 The couple, who've both climbed Munros in the past said: "We never thought anything of it, we just thought, oh we'll take him for a walk. We wanted to do it.
"He's such a content wee boy and we never thought anything about him being the youngest [munro-bagger].
"Lots of people were saying, how old is he? This must be a record!"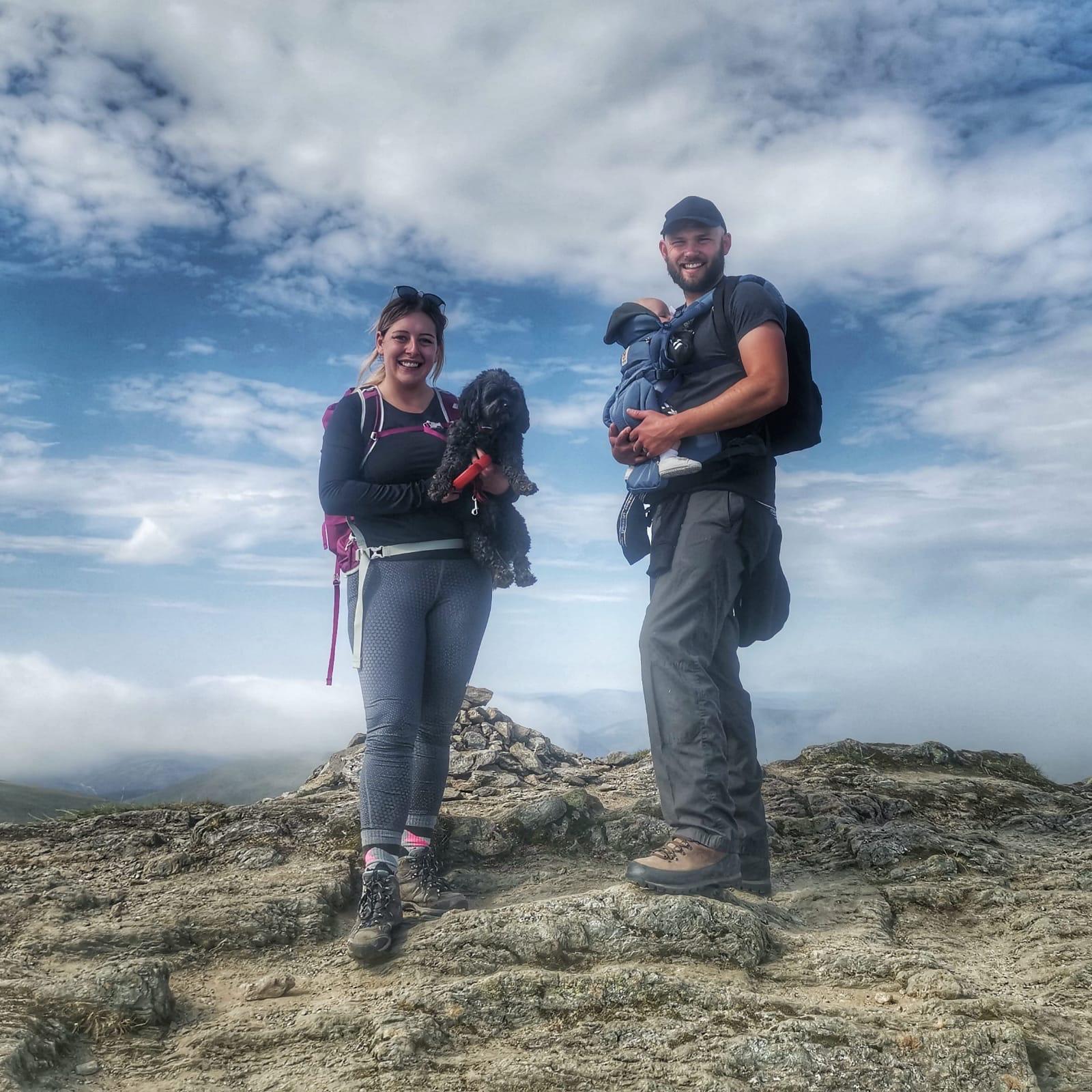 The 1214m ascent took the couple a bit longer than usual as Chloe added: "He's still feeding every hour. Every hour he was out his carrier, getting a wee feed and a wee stretch."
"We'd play on the grass," said dad Lee, "Chloe would feed him I'd change him and off we'd go again."
Baby Innis was born via emergency caesarean just ten weeks ago.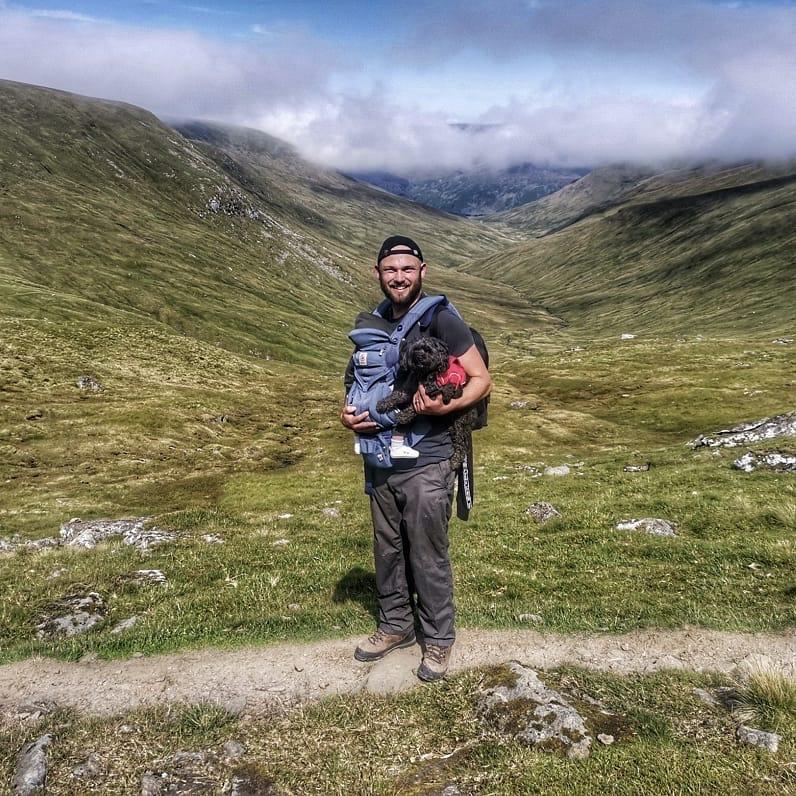 Chloe said: "It was hectic, I went into be induced and I had pre-eclampsia had to get him out there and then. Three hours and he was here."
She was motivated to get back up a Munro with Innis to encourage other new mums to get out and about and continue doing what they love after giving birth.
"I want to show people you can still get out and do stuff."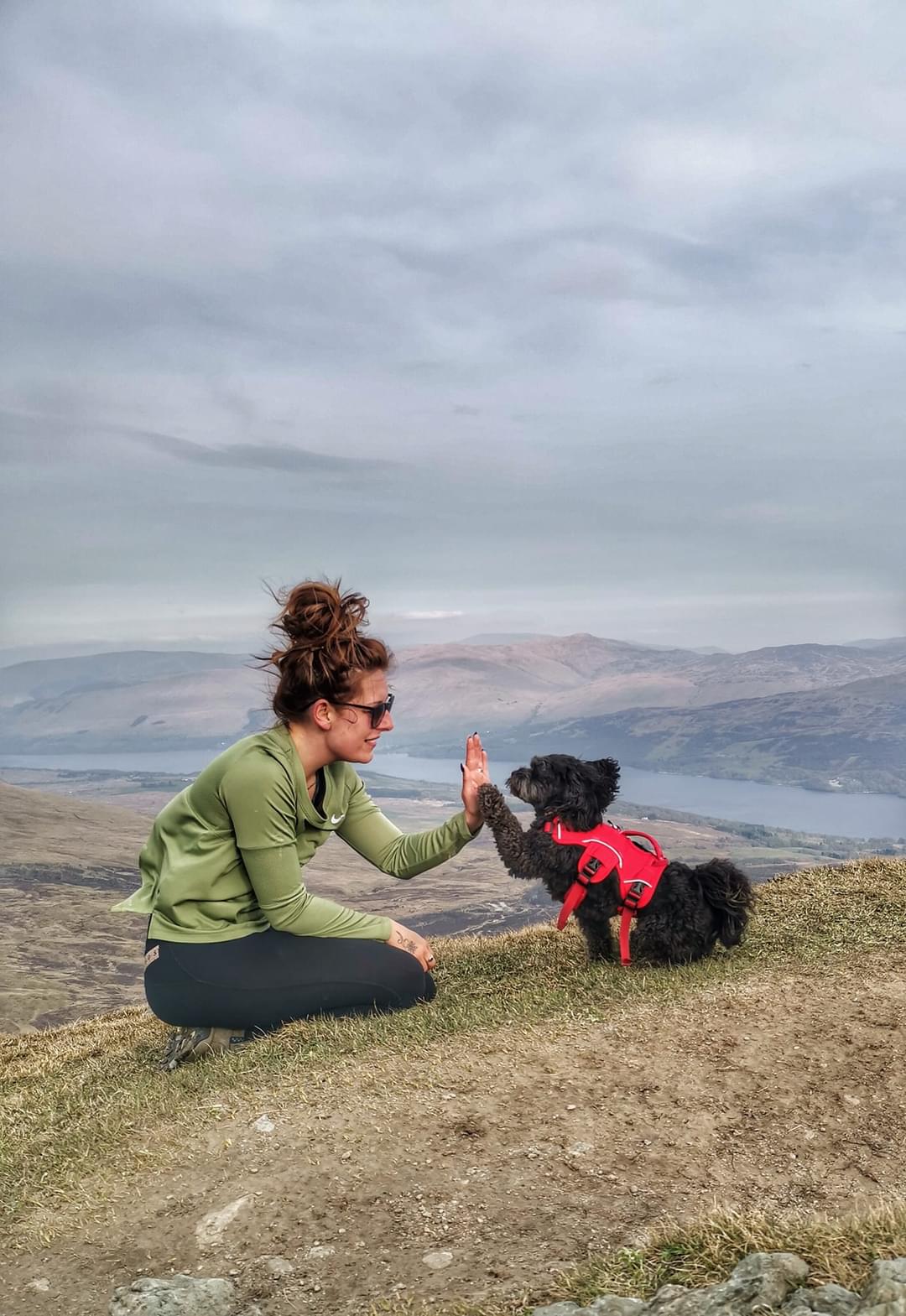 "When I was pregnant a lot of people said, 'oh you wont be doing any more Munros, and that will be you until he can walk'. And I thought, no, this is the best time. He can travel with me rather than trying to drag him up!"
The couple posted a series of stunning photos of their climb on Facebook where they received thousands of likes and comments,
"It totally exploded," Chloe said, "It was all positive comments which was good. I just thought it was a cute photo! And it kinda blew up. That was Lee's photography there."
'We'd want him to do something outdoorsy so fingers crossed he takes it up.'

Chloe Henderson
Now Baby Innis is well on his way to becoming a Munro compleatist.
"We're going out again this Sunday to Beinn Narnain," said Chloe.
When asked if Baby Innis could have a future passion for mountaineering, Chloe said, "We'd want him to do something outdoorsy so fingers crossed he takes it up."
"Hopefully so," replied Lee, "and then he'll have to re do-them and re-walk some himself!"
Munros are peaks of 3000ft or more and are named after Sir Hugh Munro who scaled and mapped them all back in 1891.
For more than 100 years, adventurers from all over the world have attempted to climb all of the 282 peaks and be hailed as Munro compleatists.