Brian Cox is a household name, the star of one of the biggest TV shows around – but 'Brian Cox' nearly never existed… and Logan Roy almost wasn't Scottish.
Tasked with registering their newborn son as 'Colin', his dad was overruled by a Dundonian registrar: "Oh, I dinnae like that name – you no got a better name than that?"
A flustered Mr Cox spat out the option 'Brian', to which the registrar agreed was a much more sensible choice.
Fast-forward 75 years and Brian Cox is one of the entertainment world's hottest properties, known globally for his portrayal of media mogul Logan Roy in Succession.
"I just knew there was something in it," said Cox on the moment he first read the script. "We did the read-through on the day Trump was elected, so that was like an omen.
"Originally he (Logan) was supposed to die at the start of the first season and I said to them 'so it was just a one-season role?' and there was a pause and they went 'Oh no! I think we will have him for more than one season'."
Speaking to STV News, Cox said Roy was originally supposed to be American, until he suggested playing him as a Scot.
"One of the producers said 'he has to be American', but another thought it was an interesting idea…"
Cox has just released his autobiography, Putting the Rabbit in the Hat, which details his beginnings in Dundee and his incredible theatre and film career.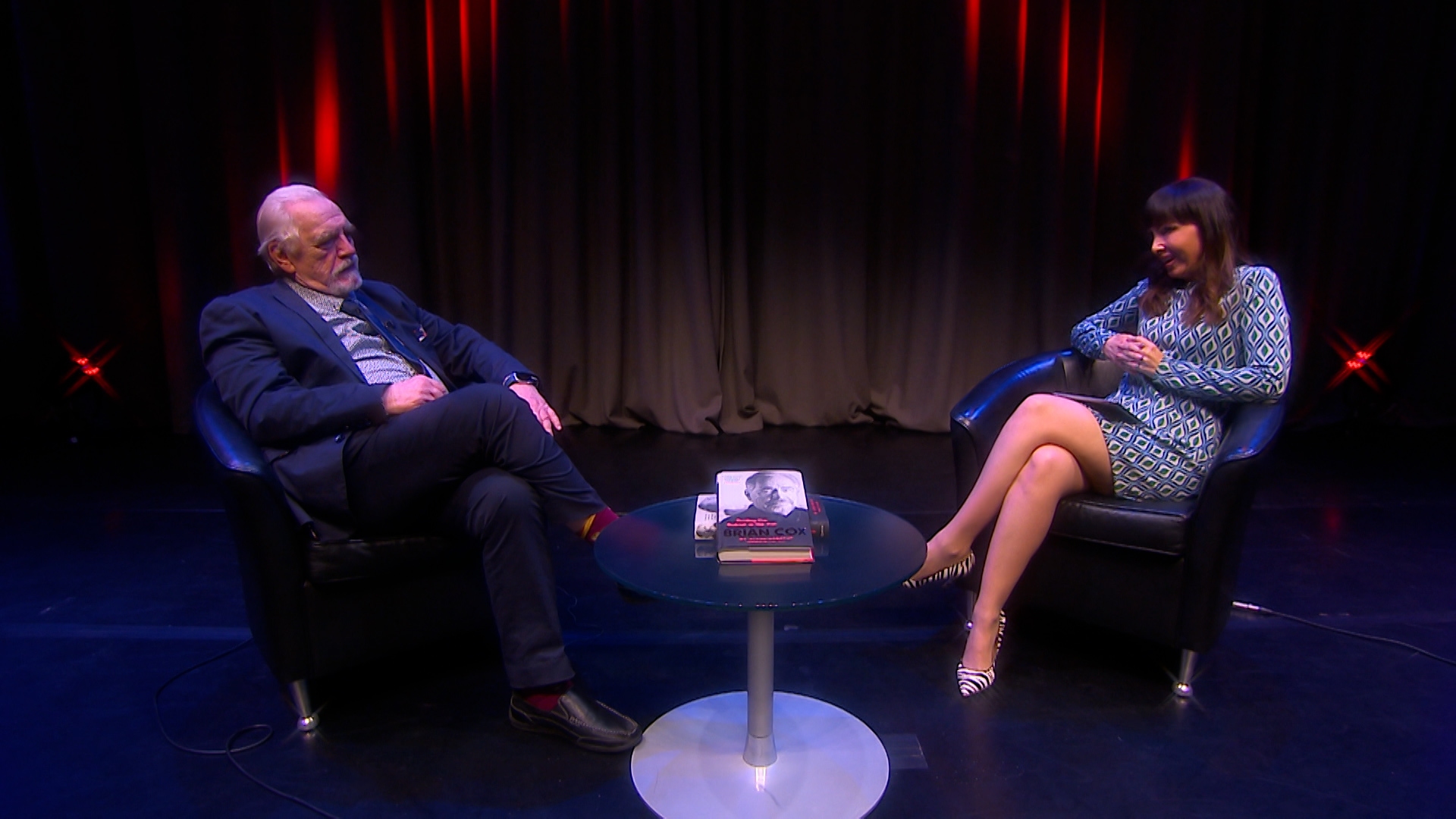 The star's early life was one of mixed fortunes – he had a loving family, but his mother was troubled with mental health problems, while his dad died suddenly from pancreatic cancer when Cox was just eight-years-old, leaving just £10 in the bank.
Cox found his escape in cinema, often going to see eight movies a week at one of Dundee's 21 cinemas. It was no wonder a career on screen beckoned, but first, it was the stage that came calling.
Walking into his beloved Dundee Rep to start his first job aged 14, he spotted an actor and the stage manger fighting while another actor looked on.
On spotting the young new-start, the second actor turned to Cox and asked: "Are you alright, darling?"
"I thought 'my god, this is where I'm meant to be," Cox said. "There's fighting and somebody called me 'darling'. This is where I'm meant to be."
And indeed he was. From there, he went to London's Academy of Music and Drama (LAMDA) aged 17 and subsequently landed parts in prestigious plays around the world as well as numerous TV roles.
It wasn't quite enough for his proud mum, though, who wanted to start a petition and told him: "Brian, I'm getting the neighbours to sign their names cause we want you more on BBC!
"I said 'Mum, please don't do that, you will murder my career if you do that'."
After that close shave, Cox's career went from strength to strength, and parts in X Men, Braveheart and Rob Roy followed.
It was in 2018, however, that Cox appeared on our screens in HBO drama Succession, bringing global success on a whole new level.
The third season is on UK screens now, with a fourth confirmed, and Cox is relishing playing the patriarch everybody loves to hate – although he feels Logan is simply "misunderstood".
One thing very much understood is that Logan Roy's language is not suitable for a family audience – but has left Cox inundated with requests to tell people to "f*** off".
That doesn't sit well with his family back in Dundee.
"They say 'Brian, do you have to swear so much? You swear an affie lot!'.
"Well, I was reminded that I'm an east-coast swearer and there's the great west-coast swearer, which is Billy Connolly, so I felt in good company."