From a part-time contract with St Mirren to winning a European trophy with Chelsea, Steve Clarke's playing career forged the manager he would become.
After hanging up his boots, he learned from the biggest names in football – Jose Mourinho, Ruud Gullit and Kenny Dalglish among them – before striking out as a boss in his own right.
Here, STV Sport speaks to some of the men who watched the Scotland manager grow from the quiet lad in the Love Street dressing room to the meticulous manager with an "aura" that commands respect.
'I gave him a pay rise'
Alex Miller: St Mirren manager 1983-1986
"When I joined St Mirren, Steve Clarke was only on a part-time wage, which was very, very poor.
"So I increased it right away because I said 'the boy is in the first team, we have got to be a bit fairer to him'.
"So maybe he liked me from the first week!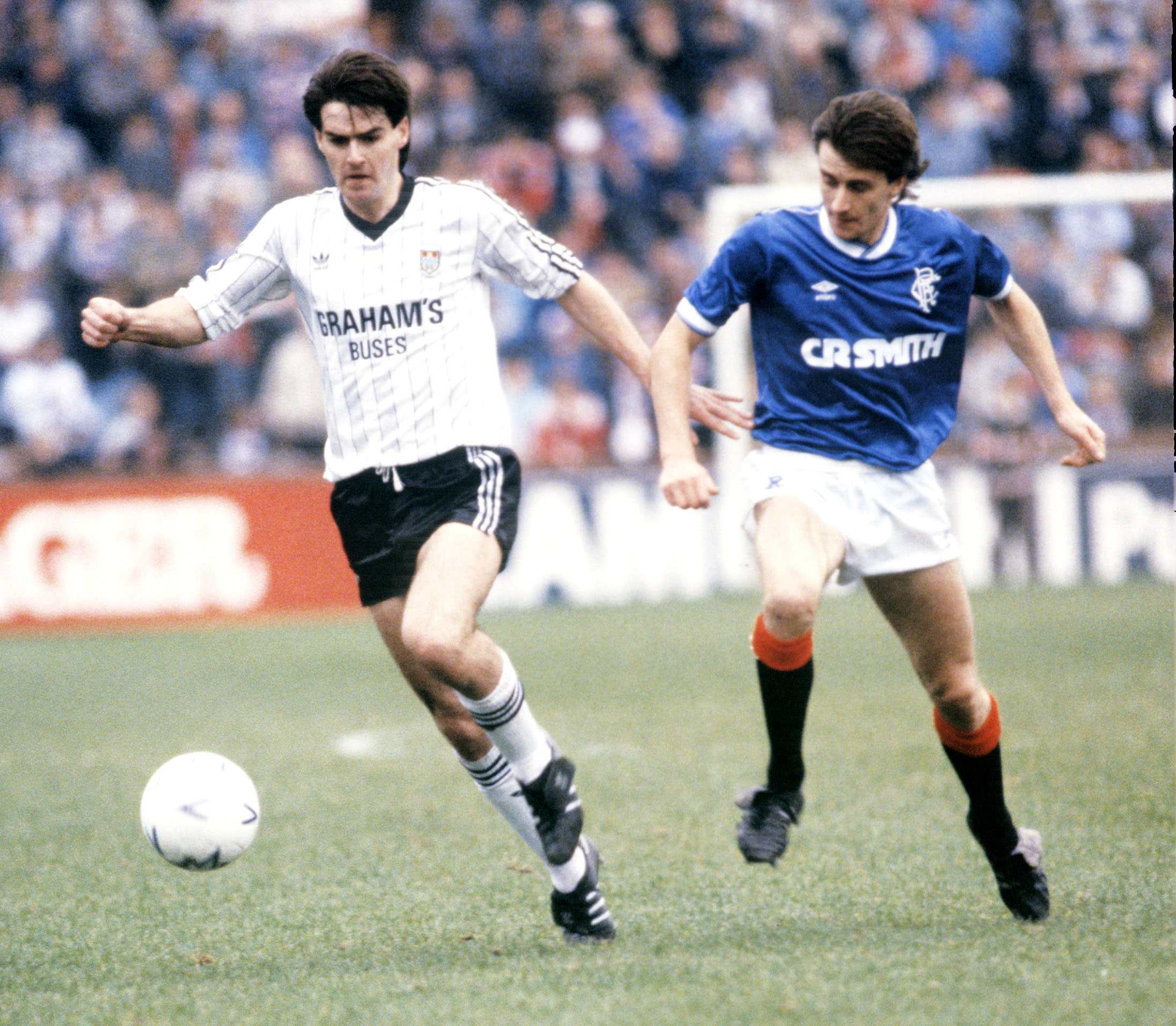 "John Hollins was the Chelsea manager at the time and he said 'the boy Clarke, we would like him'.
"I said 'you can get him but will he get in your team just now?' and he said he wanted him for next season.
"I said that I thought the club would accept a bid and it was a record for St Mirren of £400,000.
"So Stevie departed a month after I left."
'If he smiled, you were doing alright'
Michael Duberry: Chelsea teammate 1993-1999
"When I joined Chelsea as a schoolboy, I would be scrubbing the boots outside at training, and the pros would go past.
"Clarkie was always one of the pros who would go past and you'd have to say 'good morning'.
"He was always one that you wanted to impress. You wanted his nod of approval and if he smiled at you, you knew you were doing alright because you didn't get many of them!
"Once I came through to the first team, Clarkie was always Mr Consistent. His performances were always seven or eight out of ten.
"He was fast – not as fast as me! But he was surprising, deceivingly fast. Players couldn't run at him, couldn't go past him.
"He had played second division with Chelsea so he'd seen a lot more of the changes [around the club].
"When I came through, the team had started to evolve – the football was changing, the eating, the mentality and the new players coming in.
"So for him to be a part of the squad in the second division and to still remain when all the superstars had come in was testament to how good he was.
"The players in the squad were changing and I think it needed the British, homegrown lads to keep Chelsea what it was.
"In this influx of foreign players it still needed this grizzly, growling Scottish veteran pro and the loud, Cockney homegrown player, in that mix.
"[The 1998 Cup Winners Cup final] was a great victory and to win it alongside Clarke… remember for me I had been standing outside the training ground cleaning his boots looking for a nod of approval, so to be standing next to him, arm-in-arm, just five years later winning the trophy together – was massive for me."
'I knew he'd get us to the Euros'
Stuart Findlay: Kilmarnock player 2017-2021
"I've not worked with him for a year or two, but if I went in to a room with him now I'd still be the most nervous guy.
"I wouldn't have a clue what to say to him, he just had that aura about him.
"He did this thing sometimes where we would start training and the quality would be good, we'd be at a decent level.
"He wouldn't come out for the start, he would come out for training after 30 minutes and you could just see the full place up an extra notch because he gave so little away.
"In two years of working with him he never once told me after a game if he thought I did well or I did poorly.
"It always gave me that desire to do more and do better because even though I got to the stage where I was fortunate enough to start every game under him at Kilmarnock, I was still terrified of getting dropped at the weekend.
"I remember the night I scored my famous goal against Hearts at Tynecastle he let his emotions slip towards me, which was a nice moment. There is a nice picture of the two us [hugging] on the pitch at full time which is very rare with Steve Clarke!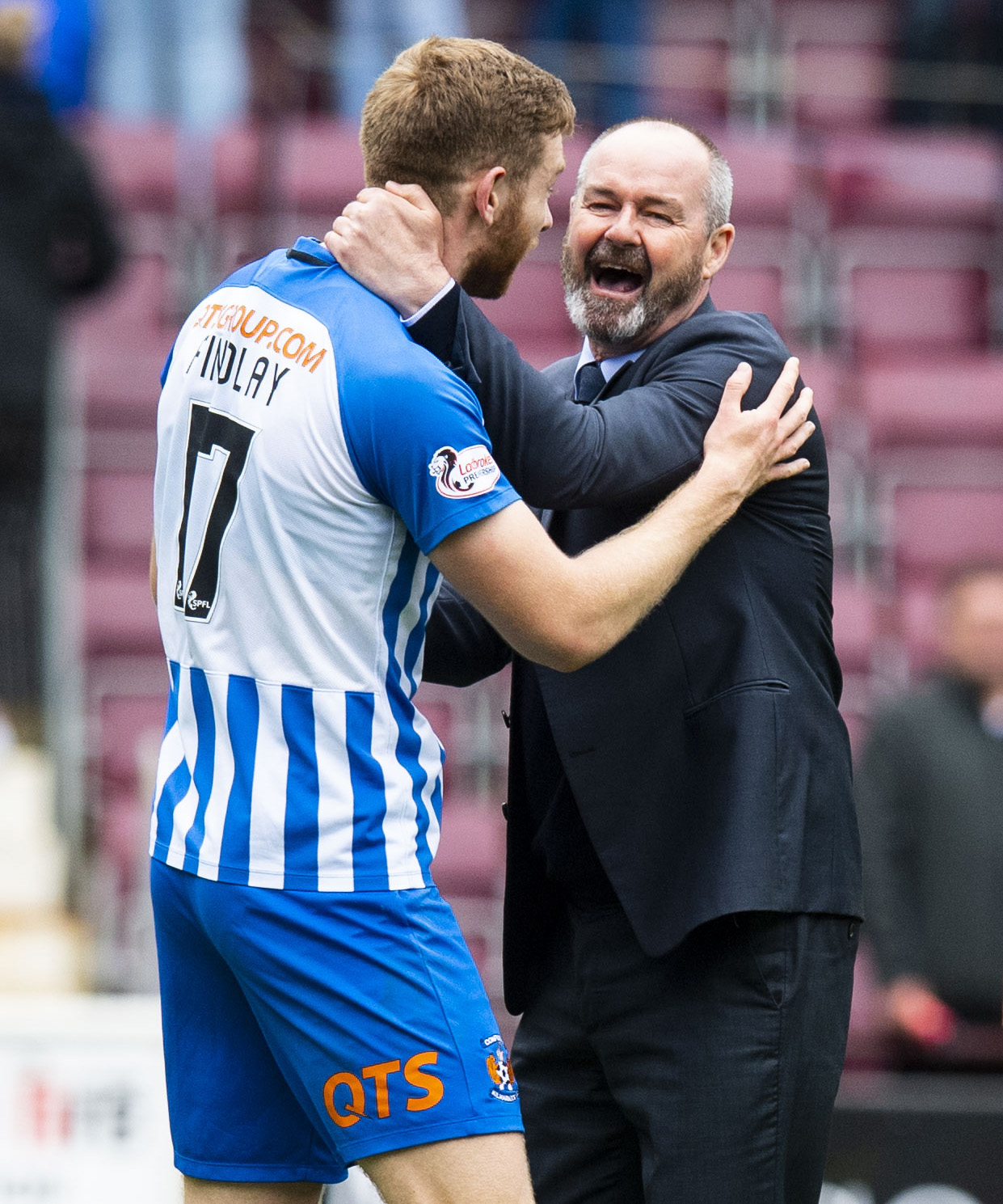 "These sorts of moments can only come along once in a lifetime and you only get a man of that calibre at a club like Kilmarnock once in a blue moon.
"We made it work for that 18 months and the gratitude I have towards him for those 18 months he gave the club is just incredible.
"It didn't take a rocket scientist to work out that after doing that well, the miracles he worked at Kilmarnock, it was going to be very hard to keep him.
"I don't think anybody could begrudge him it. He was by far the only candidate for the Scotland job.
"The day he got the job I told every single person that I could: 'He will get Scotland to the Euros'.
'Tough to please'
Steven Reid: Scotland assistant coach 2019-present
"He doesn't give too much away emotionally, though he was emotional after the game in Serbia [when Scotland qualified for the Euros].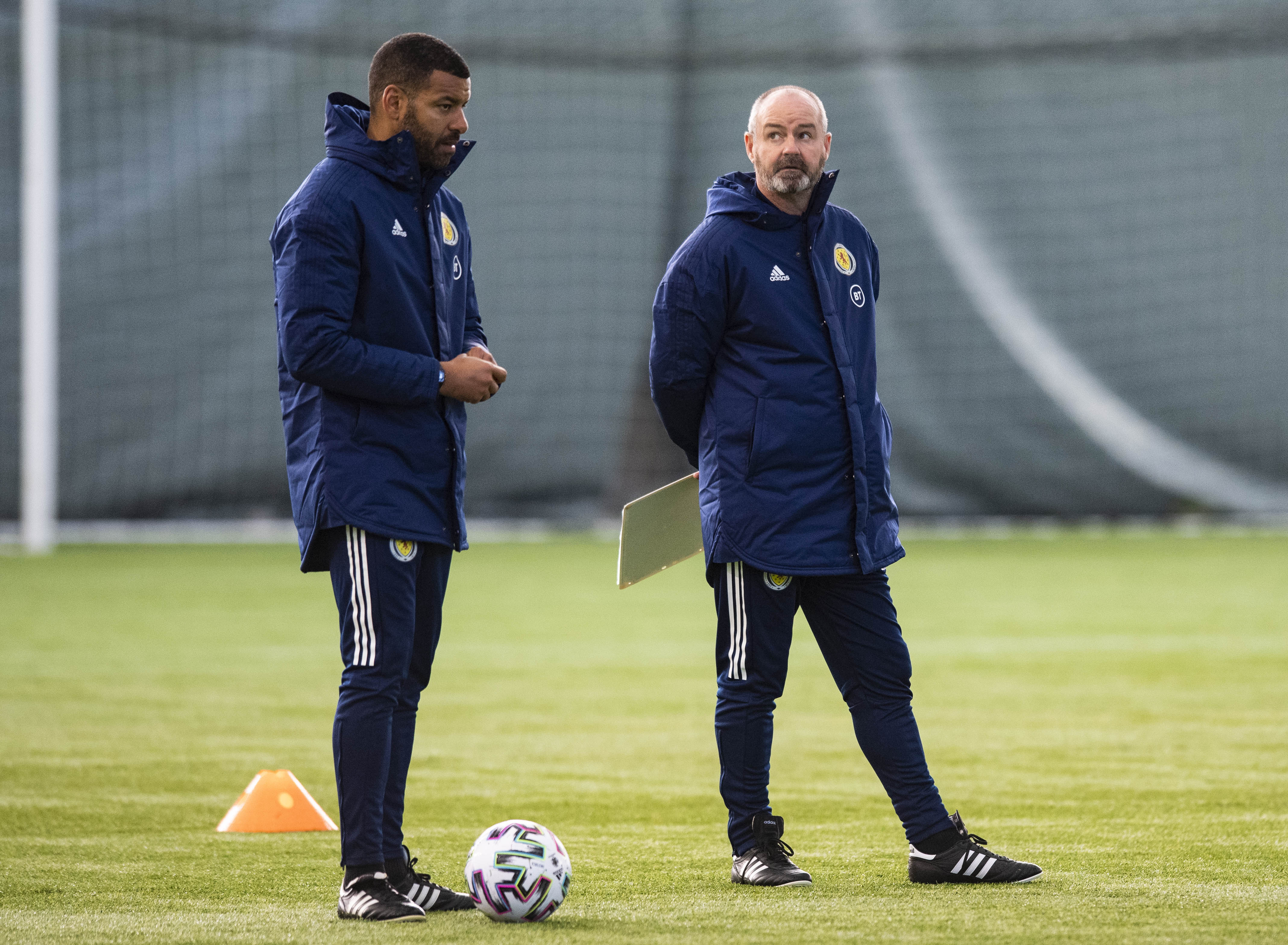 "What I found as a player is he can be tough to please, but I like that.
"I like the fact that if you get a 'well done' from him it is more than just 'well done' – it means you are doing very well."
Scotland v England at Euro 2020 is live on STV and the STV Player from 7pm on Friday.