When a married couple fled war-torn Syria three years ago, they never thought they would be running a bakery on an island off the west coast of Scotland.
Tasnim Helmi and her husband Mohamed set up Helmi's patisserie and bakery in Rothesay on the Isle of Bute in June 2018.
Sitting across from the ferry terminal with its distinctive pink shop front, it has proved popular with locals and even welcomed Billy Connolly as a customer shortly after it opened.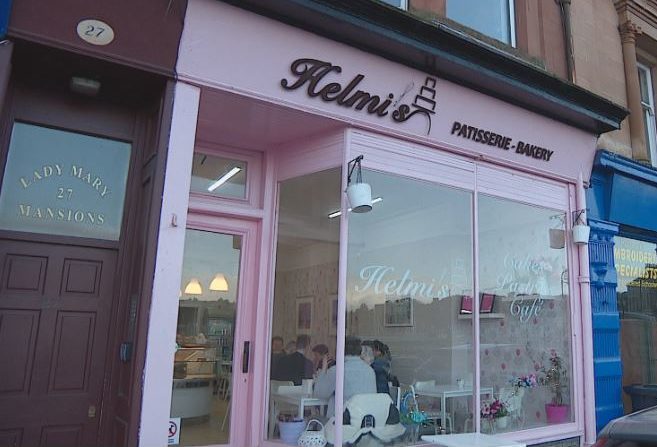 It is among 34 independent bakers in Scotland sharing a grant of £125,000 from the Scottish Government to help businesses modernise.
With a new coffee machine sitting pride of place behind the counter, and two new food mixers in the kitchen, Tasnim told STV News: "People were very happy here on the island to have a good bakery around to go to.
"The opening day was very busy and very good."
Tasnim was forced to give up studying to be a medical laboratory technician when war broke out, while Mohamed had managed a patisserie in Syria for 16 years.
"It's still hard when we remember what happened in Syria, and also we still have families there and we are still worrying about them. It has not ended yet. There is still lots of pain, but we must go on."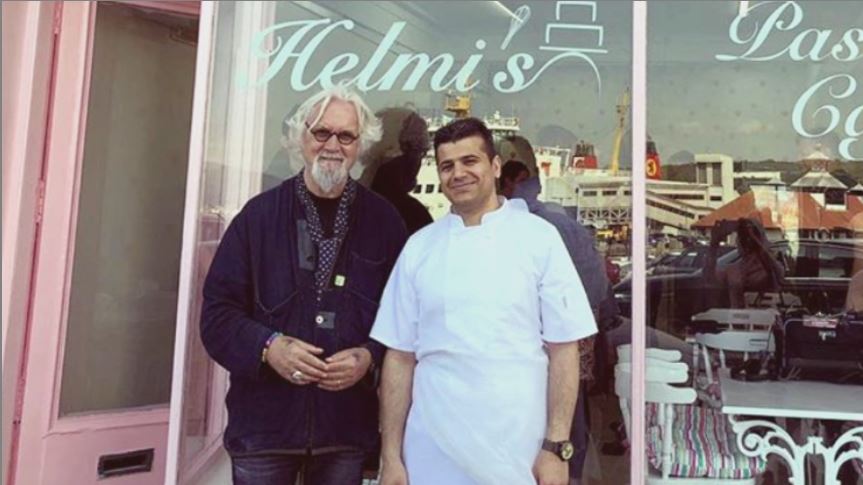 While many on Bute welcomed the first Syrian refugees when they arrived in December 2015, others were more hostile.
Fuelled by resentment and suspicion, they questioned why the island had been selected as part of the resettlement scheme.
However, any hostility has largely softened over time.
A total of 31 families and have been resettled on Bute and 13 have moved on either to join relatives or for work elsewhere in the UK.
'My old dreams were demolished like our houses and our country.'

Tasnim Helmi
Helmi's bakery is one of the island's success stories and a clear sign of how Syrians are putting down roots in Scotland.
The family now has plans to expand their business to the mainland, and has identified a possible site near Glasgow.
"My new plans and my new future is here," Tasnim says. "My old dreams were demolished like our houses and our country."