Boogie no more. Wash off the face paint. Fold away the flags and banners. Scotland, you'll have had your Euros.
The day of destiny in Group D was settled definitively by a Croatia team that found their World Cup form when they needed it. Scotland put in another performance that showed character and willing, proving why they were fit to be in such company but demonstrating how far they still have to go to be their equals.
So Scotland's Euros adventure is over and it was no hard luck story. There was no agonising late twist in the tale, no frantic final calculation of goal difference. A post-mortem will begin both inside Steve Clarke's coaching team and across the nation, but few will argue that the team didn't get what they deserved across their three games.
Opening day against the Czechs brought chances that weren't taken as the opposition welcomed Scotland to the Euros with a lesson in efficiency and finishing. A spirited, disciplined display against England at Wembley brought a memorable night, bragging rights of a sort and a point that built up the sort of hype, hope and happiness that every tournament should provide.
All that was missing was a goal and while that arrived at Hampden, Croatia's performance took them back up to an elite level that Scotland can only aspire to right now.
Of course there was an element of 'happy to be here' about the nation after a long and painful absence for the finals, and while the memory of the magic moments in Serbia remain strong, it was still the case that Scotland strained every sinew to qualify, making it by the finest of margins and on their second chance, to boot.
'No need for a think tank'
It was a fresh experience, but before accepting one point and one goal as a decent return, anyone would watch Wales or Denmark or Austria in the knockouts and feel a little envy while wondering 'why not us?'. After breaking the invisible barrier to reach proper competitions, the expectations have to be reset, the right questions asked about how to put the disappointment of Tuesday in the history books along with every other group stage exit and ask where the team stands as it looks to the future.
Scotland has plenty of experience of these kind of moments but they have come from lower starting points than this. Changes of leadership have been needed, blueprints drawn up, think tanks established. That's not the case this time.
Fans can see what Clarke is trying to do, and can see clear progress. There's a system, though it can be tweaked and it's abundantly clear there has to be a change to how the team plays within it at times. But there's also evidence that things have improved and that raised expectations aren't unfair or ill-judged.
Testing times on the horizon
Now, Scotland can't afford a step back and a spell kicking around only in qualifiers with the lessons of the Euros being lost, as the head coach and his squad know only too well. Gains have to be built on, starting with the World Cup qualifiers.
It may be of benefit that the next set of fixtures are no climb down in terms of opposition. A trio of fixtures in September pit the team against Denmark and Austria away from home, with a match against Moldova at Hampden in between. The first and last games are an opportunity to put down a marker and show that Scotland can continue to rise. World Cup qualification from a group including those two nations isn't beyond Scotland and would eclipse Euros qualification as a sign of a progressing force.
After the Croatia defeat, Clarke said: "Tonight we were against a team that are tournament hardened and they knew how to play the third game in a group and probably we didn't. "
You can't get that experience anywhere else and now they have it, Scotland need to put it to use to reach that stage again. There was no faulting the commitment and desire to put in big game performances over the last ten days and every match has to be approached with the same intensity.
Goals are golden
The improvements needed are well known to everyone. We can't cover up the fact that our genuinely world class players aren't in the positions that finish chances, but we can't afford to be wasteful when opportunities come up in front of goal.
Che Adams, Lyndon Dykes and Kevin Nisbet all have improvement in them and won't even have hit their peak over the next two tournaments. If the growth in their individual games can add the ruthlessness and mean streak that gets goals against mean defences, then Clarke's job of improving the collective becomes far easier.
Behind the front three, there's a star in the making. Billy Gilmour went from prospect to lynchpin in the space of one Euro 2020 match and a team can and should be built around him. The Chelsea midfielder is clearly a special talent and one that could reach the space that this tournament's top players inhabit.
Graeme Souness was critical of the direct approach that marked spells of the game against Croatia, and had previously been on show against the Czechs. Having seen no reward from it, Clarke is sure to rethink things to try and keep possession through a Gilmour-led midfield that can also call on Ryan Jack and Kenny McLean when they return from injury to complement the Euros midfield group.
A defence with a clear structure will only improve game on game with Clarke and though goals were conceded in two games, the first choice personnel now seem clearer, with Grant Hanley having impressed alongside Kieran Tierney and Scott McTominay, though Jack Hendry's next club move may help elevate him to a new level.
'Only the beginning'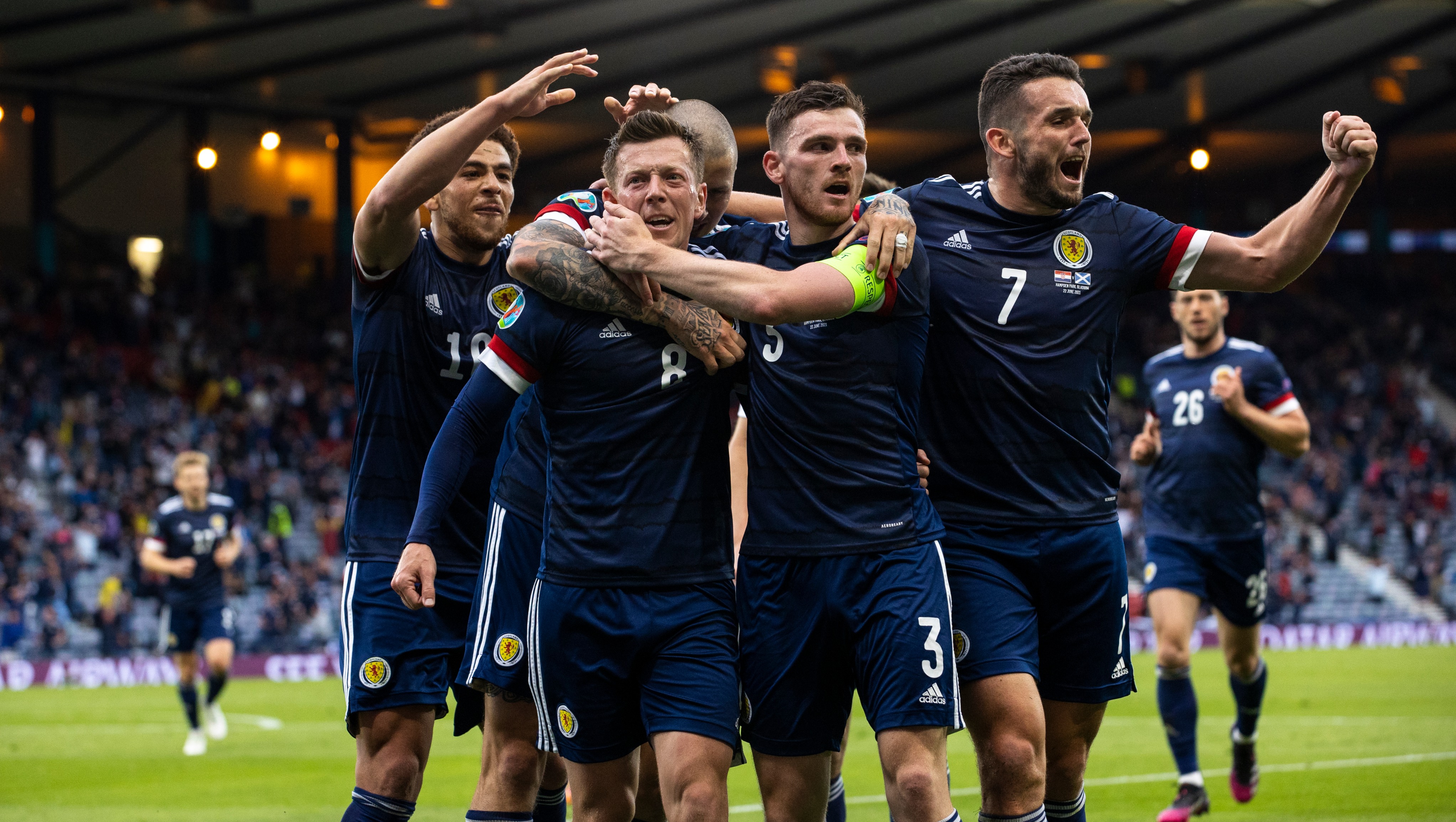 On paper, it's a team that can go places but only if they see this as a beginning. There's every indication that they do.
John McGinn said: "It's been an amazing experience, we have all learned so much, such a tough learning experience, but it just gives you the hunger to get to this level again."
Rawness of failure will fade and Euro 2020 will be remembered as a happy episode. Scotland players in sticker albums, Baccara on repeat, satisfaction of Wembley, elation of McGregor's goal.
It was fun while it lasted. What's important is that it doesn't become a novelty.