Oasis played the first of two barnstorming concerts near Loch Lomond on this day 25 years ago.
Tens of thousands of people squeezed into Balloch Country Park on consecutive nights in what remain among the most memorable outdoor gigs ever held on Scottish soil.
For brothers Liam and Noel Gallagher, it was a triumphant return to the country where they were discovered three years earlier, in 1993.
By August 3, 1996, they had released their hugely successful albums Definitely Maybe and (What's The Story) Morning Glory? and the STV News cameras were in Balloch that day to capture the electric atmosphere.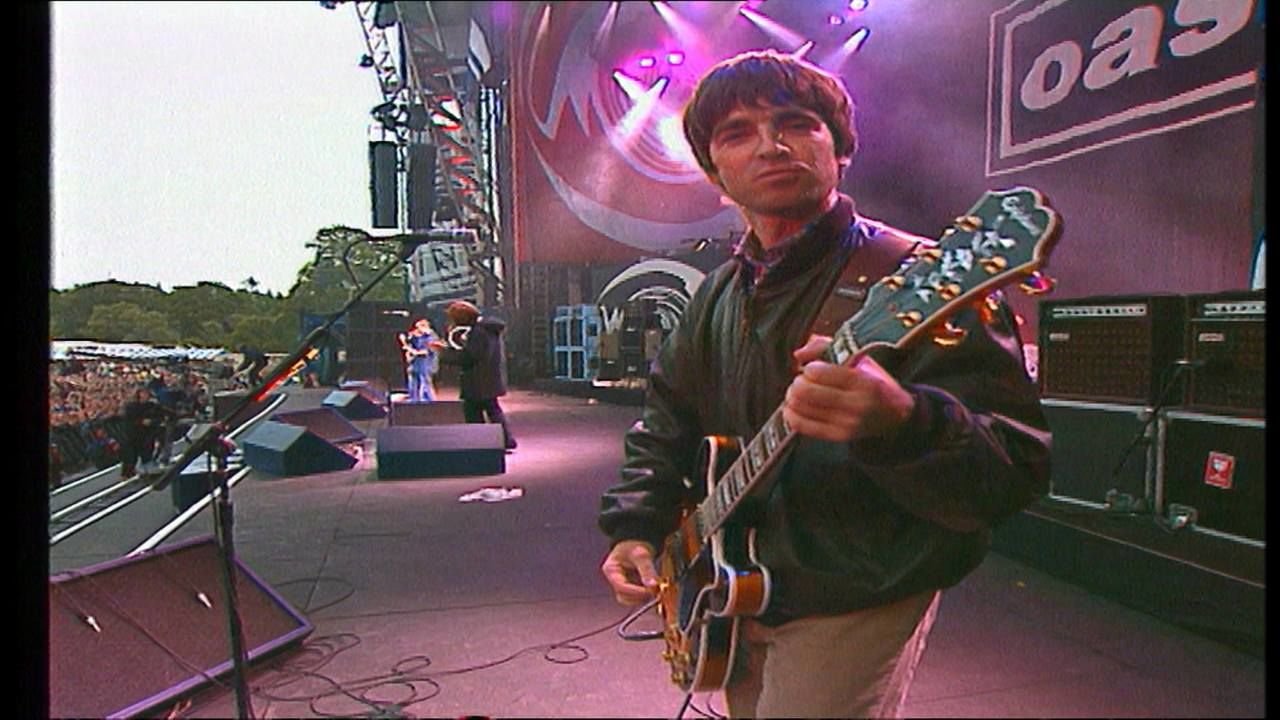 Fans were in party mood from first light as they packed trains from Glasgow, desperate to see the band who were dominating the airwaves.
"They're just unique, honestly," one reveller said. "There are very few bands now that you can actually enjoy, but this is superb."
We even caught up with TV personality Chris Evans, who insisted it was impossible to choose a favourite Gallagher brother.
"They're chalk and cheese – and I like chalk and I like cheese," Evans told our reporter.
Local residents had been concerned about the onslaught of Oasis fans to their town, but in the end they seemed to enjoy themselves.
"They were all very orderly walking down that road, we watched them and there were no problems," one neighbour said.
We were there!
As told to Laura Boyd, STV News entertainment reporter
Donald Macleod, the promoter behind the sell-out shows.
"It was probably the biggest, most significant gig Scotland's ever put on. It was fantastic. There was a lot more than 80,000 there – they were pulling down fencing…
"It was an experience like no other. It was really hyper, it was really mad. It was supersonic, as they would say.
"The band took it in their stride, they always did. They had that swagger.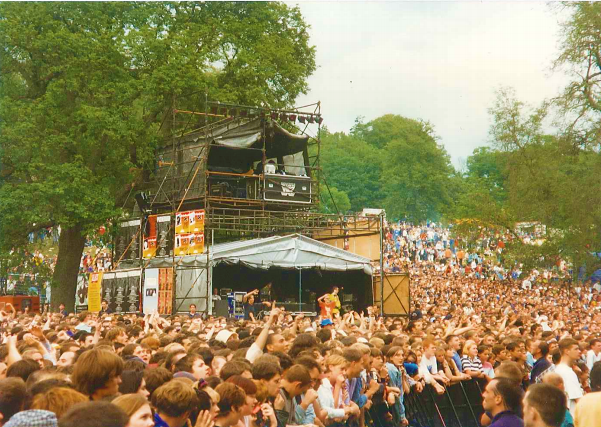 "Just before the band came on, there was a tirade of things getting thrown at the stage and we're looking up the hill and all these police horses start coming down towards us. They charged down. We were like 'what are they doing?', then it got quiet. Next moment, they were charging back up the hill with all the bams chasing after them.
"Getting the teams in place, the security, ten miles of fencing, enough power to power the city of Dundee, thousands of barrels of beer getting sold, the crowd loving it – Wonderwall – what a band. I've put on Prince and the likes, but this was something special."
Alan McGee, the Oasis manager who discovered the band at King Tut's Wah Wah Hut in Glasgow.
"The Celtic team were there on the Saturday and the next night was all the Rangers team, and the gig was great, you know what I mean?
"We've got a great iconic photograph from that time – when the brothers kissed each other on the lips, we got one of the great Oasis photographs from that time.
"They only talk about it in Scotland, if I'm being honest, cause in England they all talk about Knebworth, but Loch Lomond was a better gig from what I remember.
Oasis fan George Boothe, from Houston, Texas, was at the gig during his honeymoon.
"We got married in Aberdeen and decided to have our honeymoon in Scotland and ended up in Cameron House with tickets to see Oasis at Loch Lomond.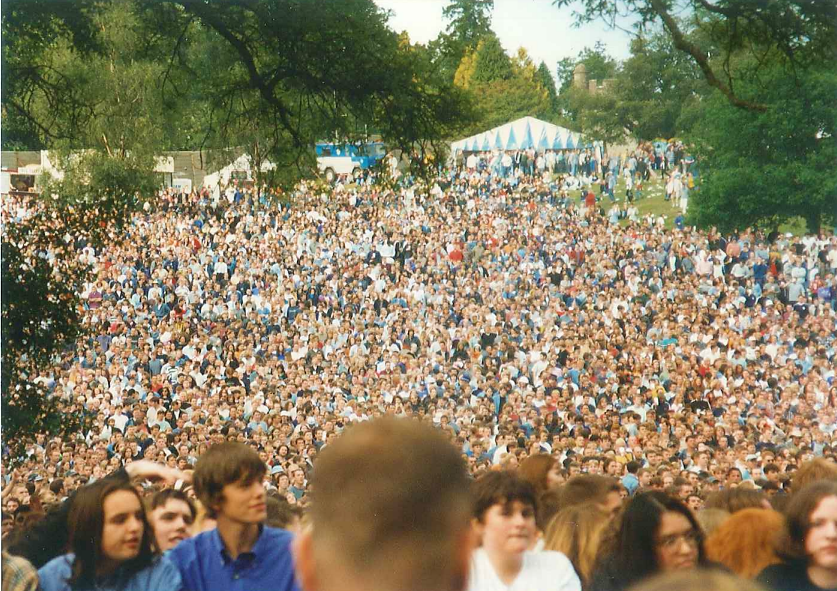 "Oasis were THE band at the time. At our wedding, we had a ceilidh and a disco, and one of my greatest memories was all our friends singing in a big circle to Don't Look Back in Anger.
"So we have very special memories of my honeymoon, but also of going to that concert."
What was on the set list?
We've made all 20 tracks available as a Spotify playlist, which can be streamed here: