Derek Johnstone walked into the Ibrox dressing room after a typically intense Old Firm clash 50 years ago – and saw four black body bags laid out in front of him.
As he was told by an emergency worker "you better get out, son" – it hadn't yet truly dawned on the Rangers striker the severity of the horror that was unfolding on the terraces outside.
Sixty-six people went to watch a football game on January 2, 1971, and never came home. They were victims of what has been known ever since simply as 'the Ibrox disaster'.
They were crushed to death on Stairway 13 of the stadium in the immediate aftermath of a New Year Old Firm derby. Hundreds more were injured.
STV News has been speaking to survivors and players who were involved in the darkest day in Scottish football history.
Johnstone, who had two spells as a player for Rangers from 1970-1983 and 1985-1986, said he could hear police cars and ambulances from the dressing room.
"I looked at the corner flag, where stairway 13 was and I could see all the bodies laid out on the corner flag. I've never felt so bad in the whole of my life," said Johnstone.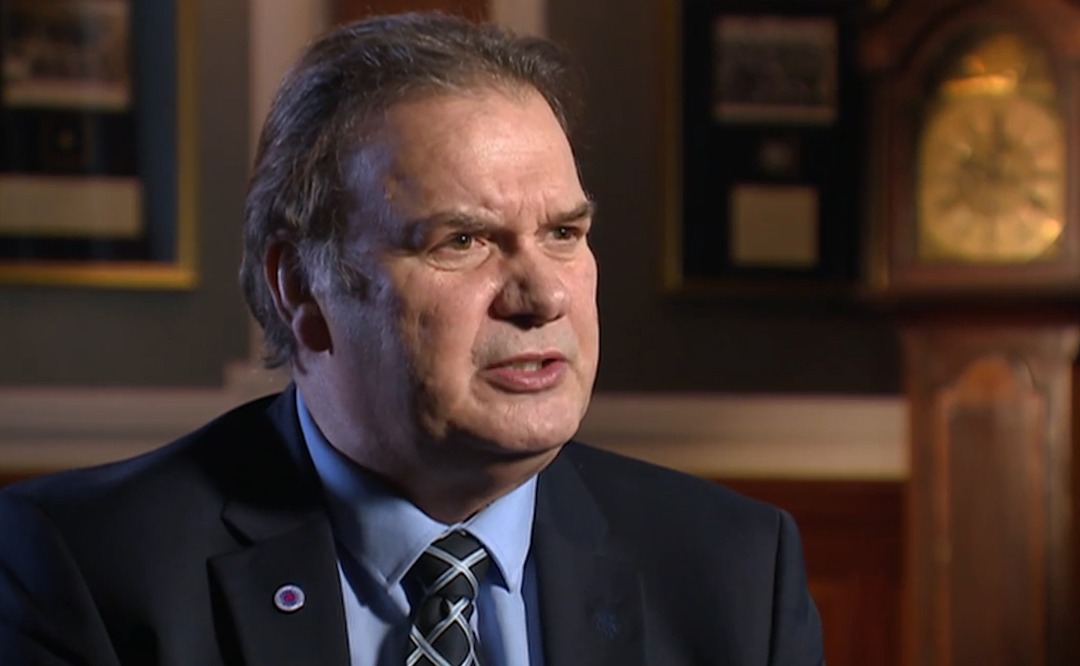 "My mind was everywhere. I was thinking about these poor people that died going to a football game."
David Hay was playing for Celtic that day. He recalls Colin Stein's late equaliser for Rangers, making it 1-1, and then getting ready to head back to Celtic Park.
But there was no usual post-match analysis about the result and the performance – that was irrelevant on this darkest of days.
Hay said: "You've sent someone to a game, they don't come back and they're lying dead in a dressing room.
"You had people going to a game and the families are waiting on them coming back and they don't return."
Among those who survived the crush was Robert Campbell, who went to the game with his best friend.
He said the memories of that day are still extremely vivid and that he was lucky to survive.
He recalled: "We started to go up the terracing towards Stairway 13 and when we got to the top there were too many people rushing about.
"The railings must have burst and we must have all fell forward.
"That was when I could feel my leg getting broken and the next thing I knew a policeman was holding me up and saying 'this one is still alive'. And that was it."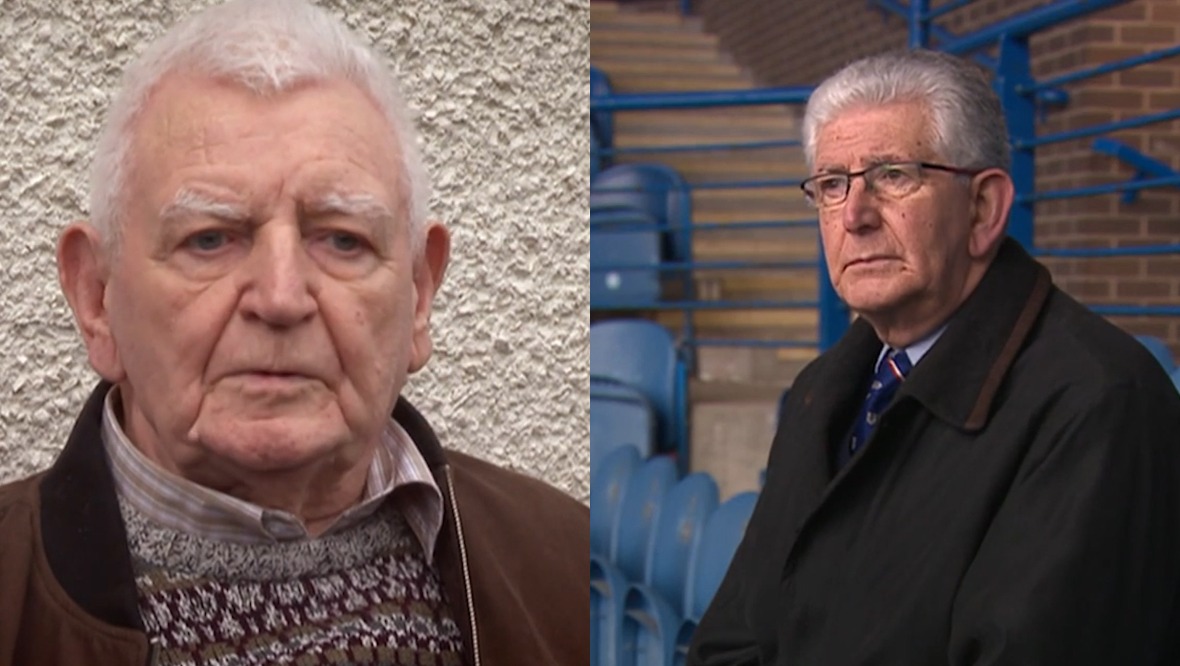 Another survivor, Ian Loch, is another who says the day will never leave him, adding that he realises how fortunate and lucky he is to have managed to escape.
"There was a huge crowd, must have been about 80,000 at the game that day.
"You could feel, you know, this is quite tight. The air was getting squeezed out of me and you're gasping for breath. At one stage, I thought 'this is it'.
"I prayed, I said 'please God, don't let me die'."
Writer and broadcaster Archie Macpherson, who rushed to the scene of the accident, says he will never forget seeing all of the bodies, adding that he found it particularly shocking because of the setting.
"It was a grim wintry day, very grey, a chilly mist was around the place," he remembers.
"I suddenly saw Jock Stein coming out and Stein was asked a question about the game by a reporter and he went through him. And I remember him saying 'people are dead in there'.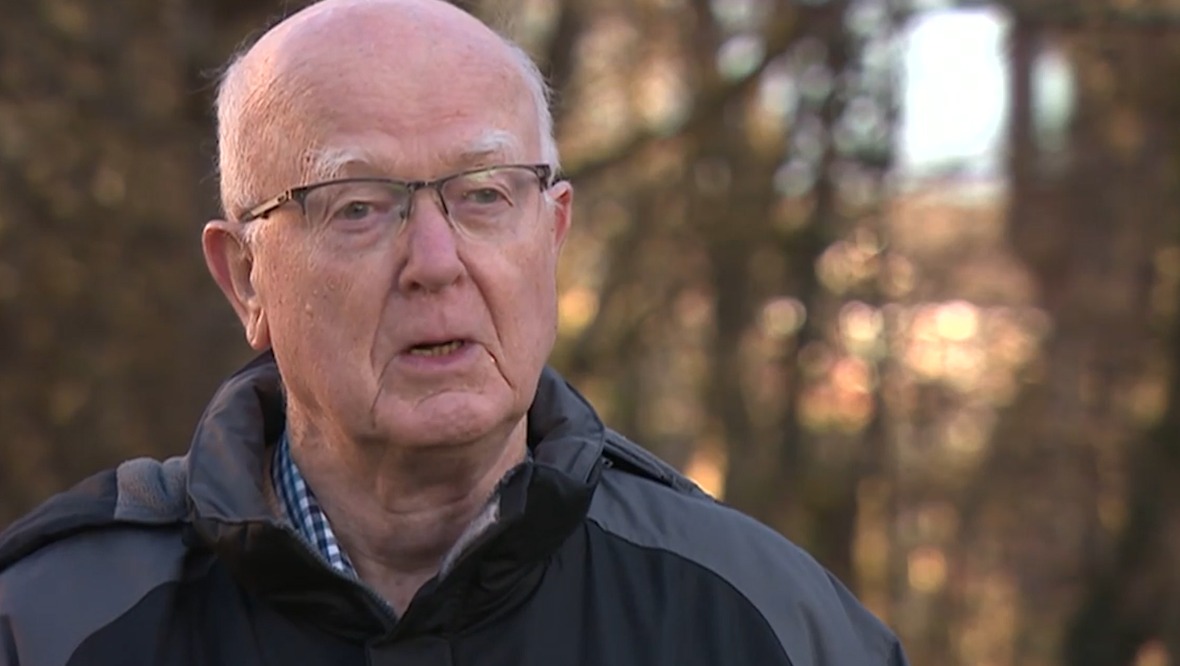 "Stein had actually helped with the bodies, lifting and laying them, and he was profoundly affected by that.
"Here are guys that turned up because of their love for football, their love of one particular club – dead."
Macpherson says William Waddell, the Rangers manager at the time of the accident, took charge of all the proceedings thereafter – in terms of ensuring the players visited injured supporters in hospital and attended funeral services.
"Willie Waddell decided that the only way forward was to modernise the stadium, that was a kind of redemptive act and consequently the modern Ibrox came as a result of that terrible tragedy," Macpherson added.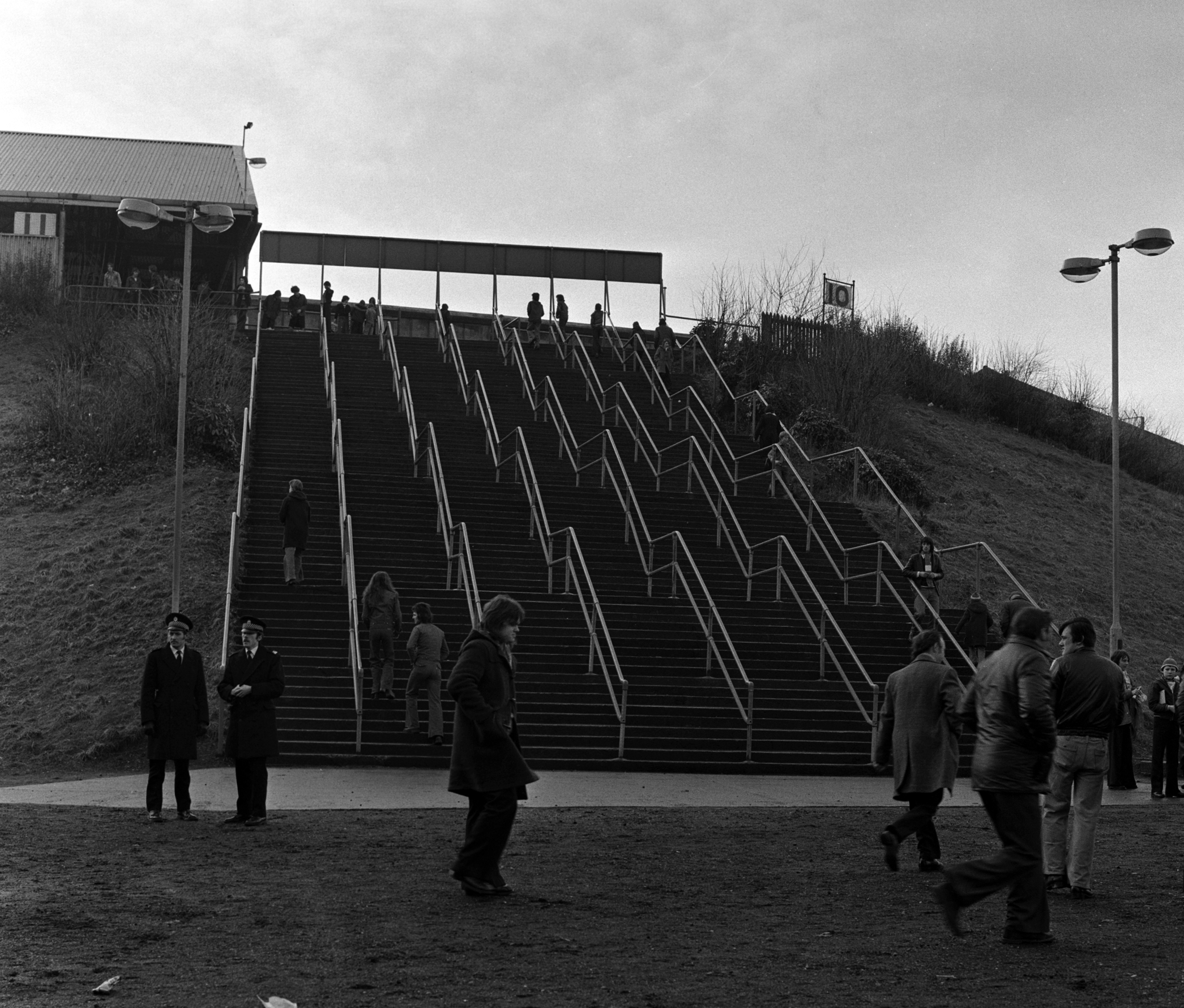 The memory of Waddell's actions in the aftermath of the tragedy is a view shared by Johnstone, who says Waddell phoned all the players and told them 'there will be funerals to go to and we have hospital visits to go to'.
One particular funeral service has stayed with Johnstone all these years. It was held in the village of Markinch, near Glenrothes in Fife.
Five of the victims came from the village.
"I went to a funeral in Markinch, where the five boys, all from the same school, in the same football team, came from," Johnstone said.
"Markinch, a wee village, has got maybe 2500 or 3000 people there – it seemed like everybody was out in the street, every single person was out."
Rangers have said a minute's silence and the laying of a floral wreath at the John Greig statue will take place ahead of this afternoon's Scottish Premiership match against Celtic, exactly 50 years on from the tragedy.
In a statement, the club said: "At it's time, the 1971 Ibrox Disaster was the worst disaster in British sport and the effects of the disaster profoundly impacted not only Rangers, but Glasgow, Scotland and society as a whole.
"The memory of the supporters who passed away in 1971, plus the supporters who passed away in earlier Ibrox tragedies, have a special place in the Club's history and on the 50th anniversary of the 1971 disaster, we will come together to remember their lives and legacy."