Dr Michael Mrozinski describes his last year in the NHS as "unhappy". He now lives and works in Australia, where he says there is a "better culture and work-life balance".
To him, the differences between working there and Scotland are clear. In Australia, junior doctors finish their shifts on schedule and get enough time off rota to rest and recuperate.
"If you're supposed to be finished at 5pm and you've not gone home, the senior doctors will ask why," he says.
It's a far cry from his final 12 months with the NHS – he was suffering from headaches and mental health problems.
His experience seems increasingly common; a study by the British Medical Association Scotland found that 74% of junior doctors feel concerned about their own health.
Three in five feel worn out at the end of a working day – and 95% are not getting their scheduled break during shifts.
STV News spoke to several junior doctors in Scotland; they tell of being burnt out, exhausted and edging closer to quitting their jobs.
'Not enough time in the day'
"One in three doctors I meet here are from the UK or Ireland," Dr Mrozinski says from his base in Brisbane, where he moved from Glasgow in 2016.
"My last year in the NHS was a pretty unhappy time. I wasn't myself. My personality changed, I was short with people, I wasn't sleeping very well.
"I was coming home from work with headaches from all the stuff I had to deal with because there just wasn't enough time in the day."
"[In Australia] they have got enough doctors to cover all the shifts, which makes a huge difference. People get enough time off, they can leave on time. It means that the workload on any one person is less.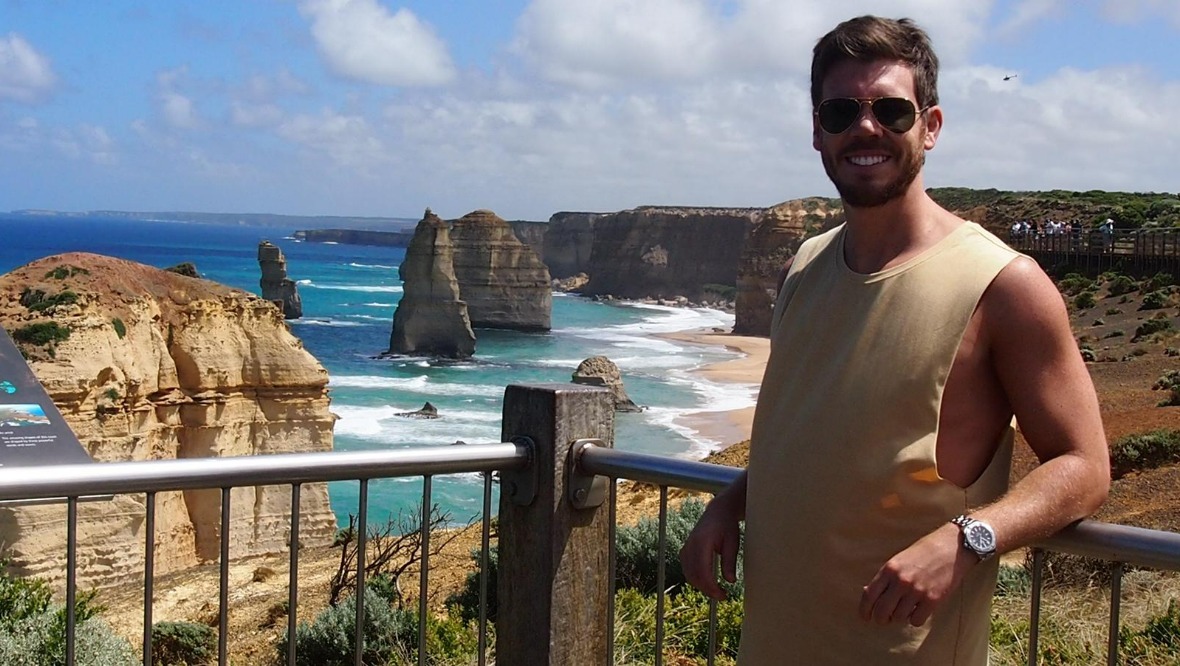 "In the NHS when they're down on the rotas, they don't bring in extra people to help, so everybody's stressed, everybody's got a lot more work to do.
"They leave late and can't hand things over to a colleague because they've already got too much to do. It leads to a lot of stress.
"As a junior doctor over here, there's a lot more cover, which makes for a better environment because there's time for teaching. In the UK, the teaching was cancelled a lot of the time because there wasn't enough people. It's a much better environment."
'I want to provide good care'
For many junior doctors, increasingly long shifts, staff shortages and the pressures of the pandemic have pushed them to breaking point.
"I've had a really difficult time," says Dr Katherine Bingham, a geriatrics registrar at the Queen Elizabeth University Hospital (QEUH) in Glasgow.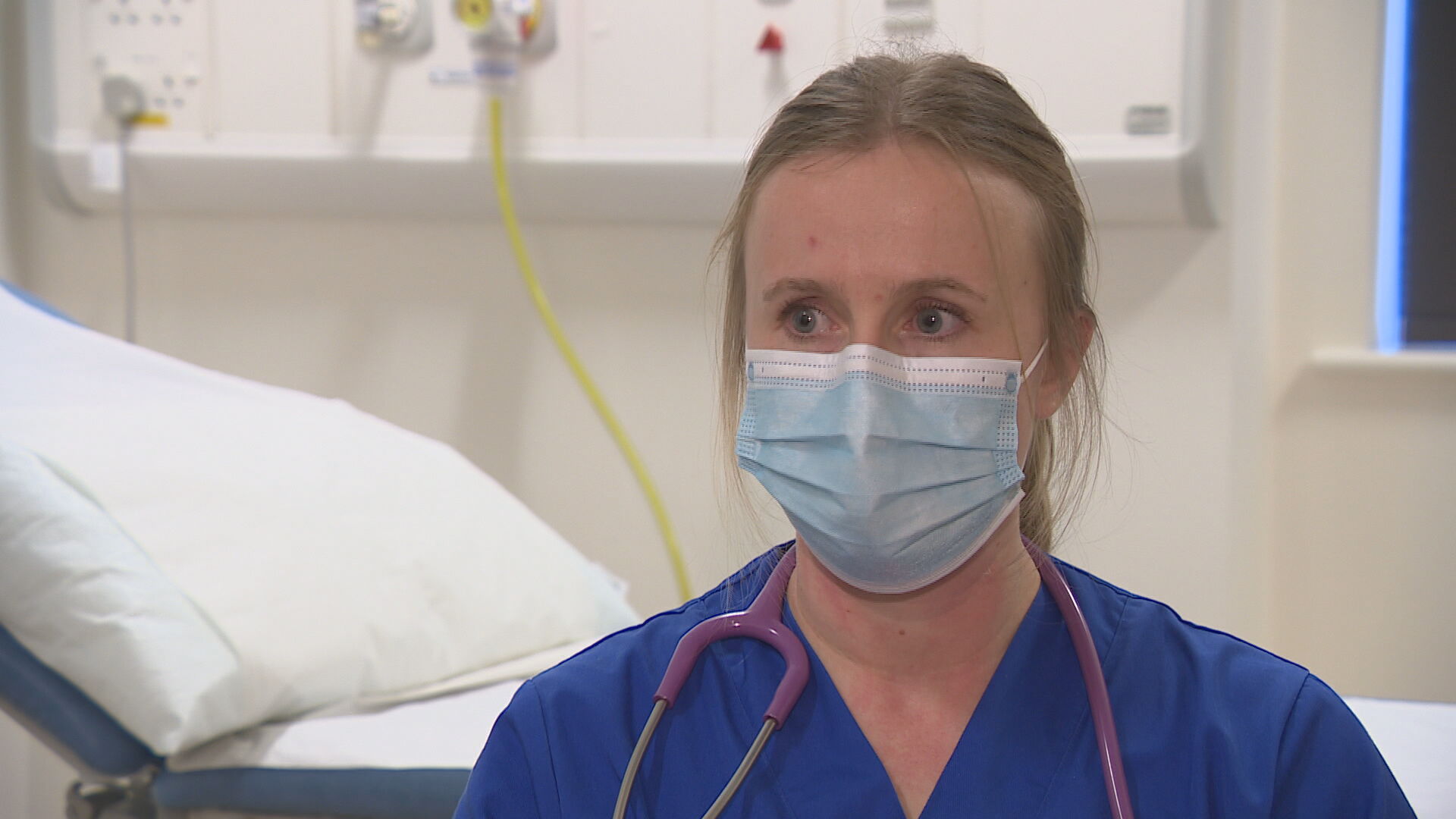 "I take my work very seriously, it's a really big part of the person I am. I want to provide good care, I really like caring for older people. I think it's a big privilege to care for people at that stage in their life – but the job has been different.
"We're talking to relatives over the phone, they're not able to see the people they love – and that is such a big part of my job.
"The last two years have stretched the care that we can provide. Not being able to see their family and friends has really impacted patients, and that has a knock-on effect on the staff."
'Extremely exhausted'
Even as Scotland eases out of the pandemic, the pressure on the health service shows no signs of letting up.
"A lot of people have been extremely exhausted," says Dr Chris Speakman, a registrar in the QEUH high dependency unit.
"Very often we're doing 12 or 13-hour shifts, and when you're at the end of those you find there's a gap, so then you're covering yet another shift. Psychologically it's difficult."
The British Medical Association is concerned and warns that exhausted workers can make mistakes.
"If you took a walk around any hospital in Scotland, or in the wider UK, you would find people absolutely exhausted. It wouldn't be surprising to find people crying or upset," says Dr Lailah Peel, chair of the BMA's junior doctor committee.
"We all have shifts where we end up in a stairwell or in a cupboard having a little cry because it's got a bit too much, especially if you've just had a patient die or had to break bad news for the umpteenth time that week.
"I wouldn't want to scare anyone – hospitals are totally safe, we have mechanisms in place that will prevent mistakes – but it's just a matter of time because we're all exhausted."
'Committed to more doctors'
The Scottish Government says it is "committed to growing the workforce" to ease the pressure on junior doctors.
"I think pay terms and conditions are really, really important," says health secretary Humza Yousaf.
"Improving those working conditions and taking care of the wellbeing of staff are critical pillars which I think will hopefully help retain and recruit more doctors to our NHS."
While the junior doctors are struggling, one thing they all have in common is passion for their work and caring for others.
"I'm lucky with the colleagues I have here," says Dr Bingham. "We're a close group and we really do support one another. And that's something I really hope comes out of the pandemic.
"Doing this job is such a privilege. These people put their trust in you, to not always make them better, but to value them as a person, and to help make good decisions for their lives. How lucky are we to get to do that?"
Analysis: 'No surprise doctors are leaving'
By Polly Bartlett
After speaking to the junior doctors, it's no surprise that some are leaving Scotland to work elsewhere in the world.
The research by the British Medical Association Scotland underlines the scale of the problem.
It might be well documented that the pandemic has piled pressure on the health service, but as Scotland begins its recovery, it shows no sign of easing up.
Despite the challenges of the past few years, those I spoke to were still passionate about their work and passionate about caring for others.
The pressure is on junior doctors, but it is also on the NHS and Scottish Government to ensure they are looked after as well as patients.