I'd like to say 2020 was a good year for cinema audiences, but it wasn't a good year for most of us.
The coronavirus pandemic all but wiped out trips to see a film on the silver screen.
Although measures were put in place to welcome audiences back safely following the national lockdown in March, several cinema chains later closed their theatres due to a shortage of new releases.
Cineworld shut all of its sites back in October following repeated delays of big-budget films, such as the next James Bond, No Time to Die, Marvel's Black Widow and Ghostbusters: Afterlife.
Odeon and the Vue since reopened some of their theatres across the UK, however many had to close down again as a result of changing tiers.
Throughout 2020 we should have been treated to a wealth of box office blockbusters, award-winning independents and surprise smash hits.
However, it was the streaming giants who mostly kept audiences entertained throughout the year.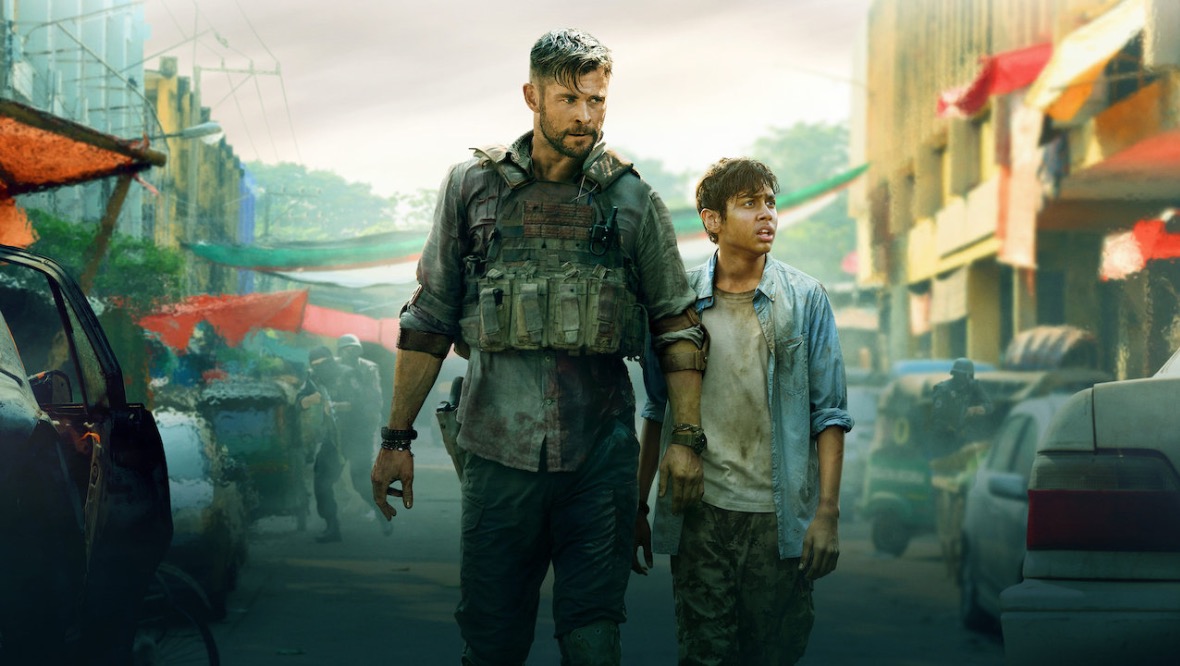 Netflix's Extraction, starring god of thunder Chris Hemsworth, was watched by around 90 million households during its first month of release, the biggest premiere in the service's history.
Meanwhile The Old Guard, starring Oscar-winner Charlize Theron, was watched by 78 million households in its first four weeks of release.
That's not to say films didn't hit the big screen.
Before lockdown we had the likes of Bad Boys for Life, the third instalment in the Bad Boys franchise, and DC Comics' Harley Quinn spin-off, Birds of Prey.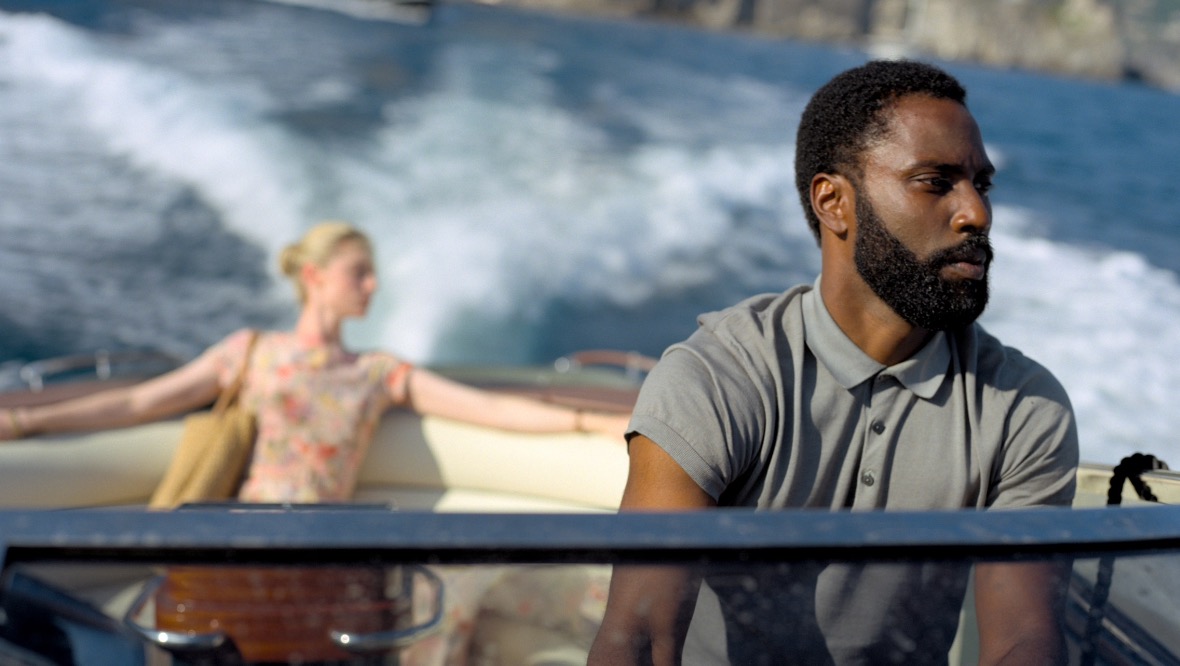 Post-lockdown, Christopher Nolan tried to tempt us back into theatres with Tenet.
The $200m sci-fi action-thriller has to date grossed $362m worldwide, however that does not include marketing costs with Warner Bros. facing up to $50m losses.
The lacklustre response to Tenet would have played a part in the studio's decision to release its entire 2021 slate, including Dune and The Matrix 4, simultaneously in theatres and on its streaming service, HBO Max.
The move was seen as a blow to the struggling cinema industry, with Tenet director Nolan stating it made "no economic sense".
He added: "Some of our industry's biggest filmmakers and most important movie stars went to bed the night before thinking they were working for the greatest movie studio and woke up to find out they were working for the worst streaming service."
Ouch. But maybe if Tenet had performed better at the box office Warner Bros. wouldn't have been forced to make that decision.
Sometimes I feel like filmmakers forget that we're living through a pandemic.
It's not that we don't want to go to the cinema but many people will have concerns about returning, especially now that a variant strain of Covid-19 is threatening to wreak havoc across our country.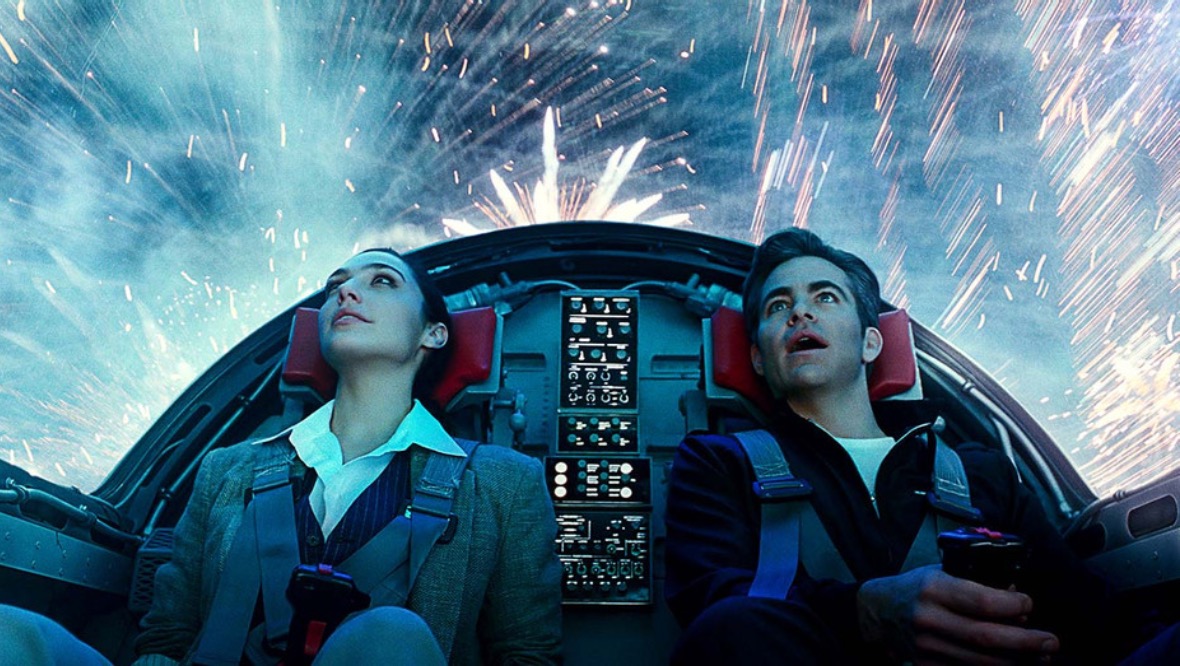 Gal Gadot made a return to the big screen over the festive period with the delayed Wonder Woman 1984.
Once again directed by Patty Jenkins, the film sees Gadot reprise her role as the formidable superhero. Scottish actress Lilly Aspell also returned to play the young Diana.
The movie faltered at the international box office following its release mid-December.
Again a Warner Bros. film, it was eventually released in US cinemas and on HBO Max on Christmas Day.
At the time of writing, it's grossed $85m back on a $200m production budget. And that still doesn't include marketing costs.
It's now 2021 and life as we knew it is long gone.
We have a vaccine and there is light at the end of the tunnel, but the movie industry will have to adapt because it's going to be a long time before they see billion-dollar box office profits again.
So on that note, here's some of the films that will hopefully transport us to another world this year.
The Little Things
This sounds right up my street.
Starring three Oscar-winning actors – Denzel Washington, Rami Malek and Jared Leto – this cat-and mouse thriller revolves around the hunt for a serial killer in Los Angeles.
The movie is set for release in the US later this month, but a UK date is still to be confirmed. As it's a Warner Bros. film, it will also be available via HBO Max.
No Time to Die
Bond – will hopefully – be back in April.
The 25th instalment of the spy series takes place five years after the capture of Ernst Stavro Blofeld (Christoph Waltz) in Spectre.
James Bond (Daniel Craig) has left active service, but is drawn back into action by CIA agent Felix Leiter (Jeffrey Wright) who is on the hunt for a missing scientist.
When it becomes apparent that the scientist has been abducted, Bond must confront a danger the likes of which the world has never seen before – in the shape of Rami Malek's villain Safin.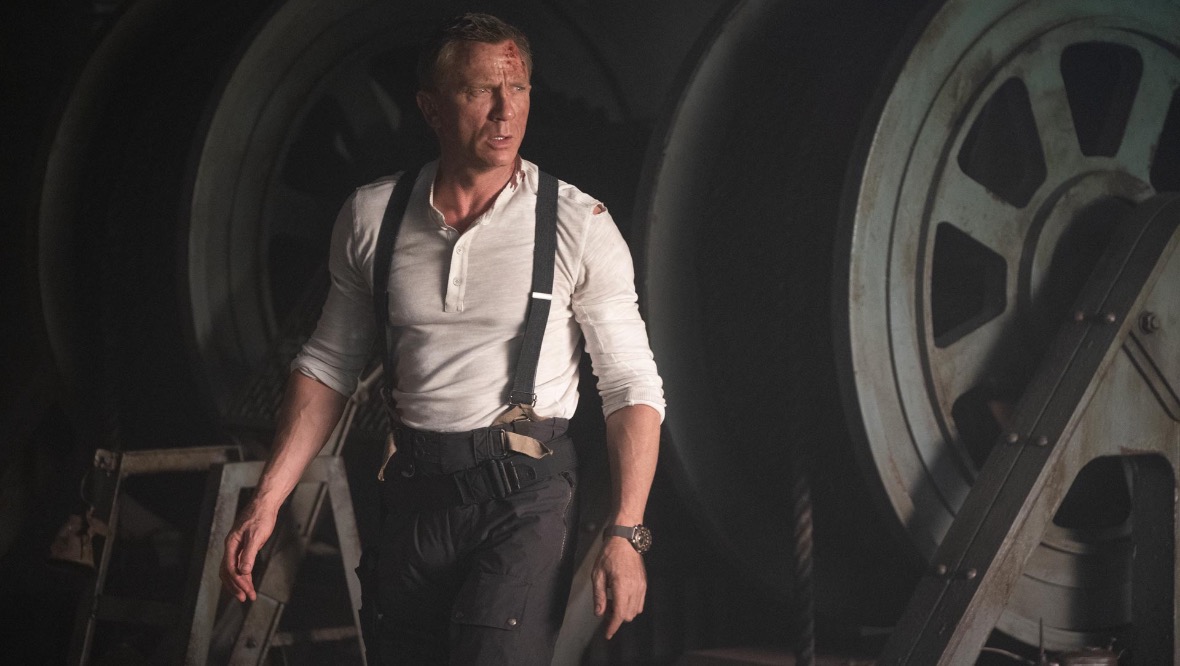 Directed by Cary Fukunaga (True Detective), who co-wrote the screenplay with Neal Purvis, Robert Wade and Fleabag creator Phoebe Waller-Bridge, the film is said to have been modernised in light of the Me Too movement – with a female 00 agent (Lashana Lynch) to boot.
This is Craig's final outing as Bond, so expect him to go out with a bang.
Black Widow
Scarlett Johansson's Marvel spin-off will be released in May and replaces Doctor Strange in the Multiverse of Madness, which has been pushed back until 2022.
The film follows the events of Captain America: Civil War.
All alone, Natasha Romanoff is forced to confront her past as she's pursued by a force that will stop at nothing to bring her down.
I'm going to assume you've seen Avengers: Endgame. If you haven't, stop now and skip to the next movie.
So, I have two issues with Endgame.
Firstly, the way Chris Hemsworth's Thor was treated. The man lost his family, his home planet, and clearly became depressed. Due to his character's weight gain, he became the butt of a few jokes that I actually didn't like.
Secondly, I was not a fan of what happened to Black Widow.
It makes sense that most people would expect Jeremy Renner's Clint Barton/Hawkeye to throw himself off the cliff in Vormir for the Soul Stone as he'd turned vigilante following the events of Infinity War. However, it was instead the former KGB assassin and agent of S.H.I.E.L.D.
Whilst great for a cinematic shock, the move has in a way ruined Johansson's spin-off.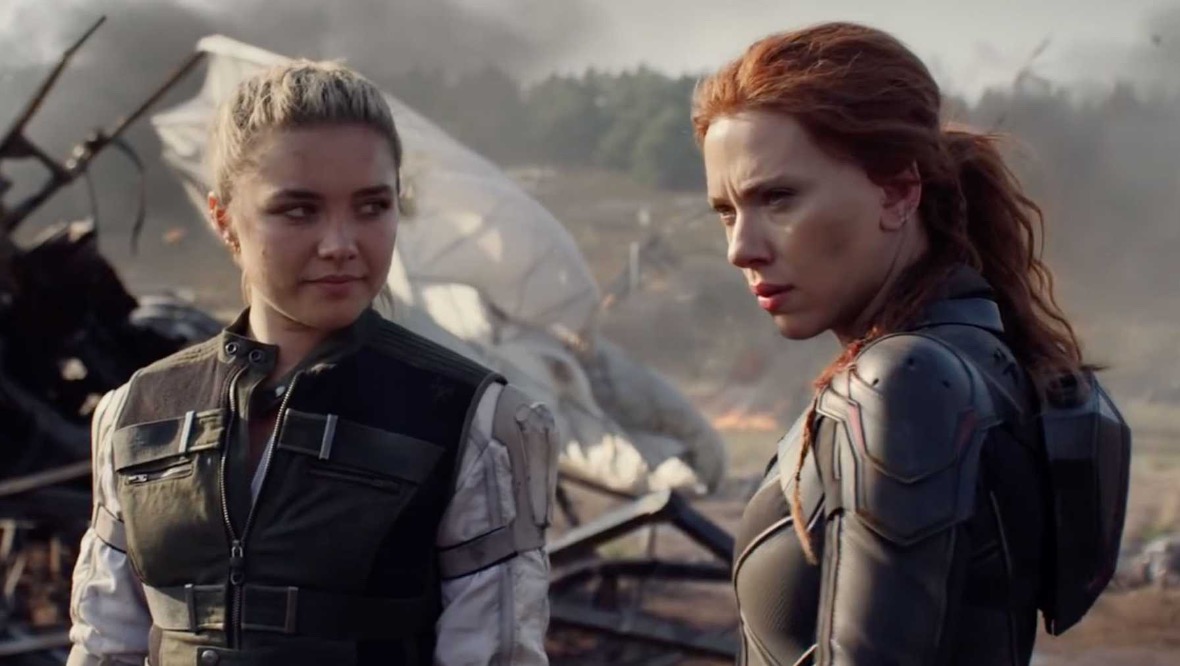 As the film is seemingly set ahead of Endgame, we know she'll live through whatever is thrown at her in Black Widow.
Despite this, Marvel Cinematic Universe (MCU) always delivers action-packed blockbusters. I'm sure there will be plenty of thrills, epic fight scenes and explosions to keep everyone entertained.
Free Guy
As a gamer, I love the premise of this action-comedy. Think The Truman Show crossed with Grand Theft Auto.
It's set in a violent open world video game where Guy (Ryan Reynolds) is a non-player character (NPC) working as a bank teller.
Due to a programme being inserted into Free City, Guy soon becomes aware of his surroundings and decides to make himself the hero in what becomes a race against time to save the game before the developers can shut it down.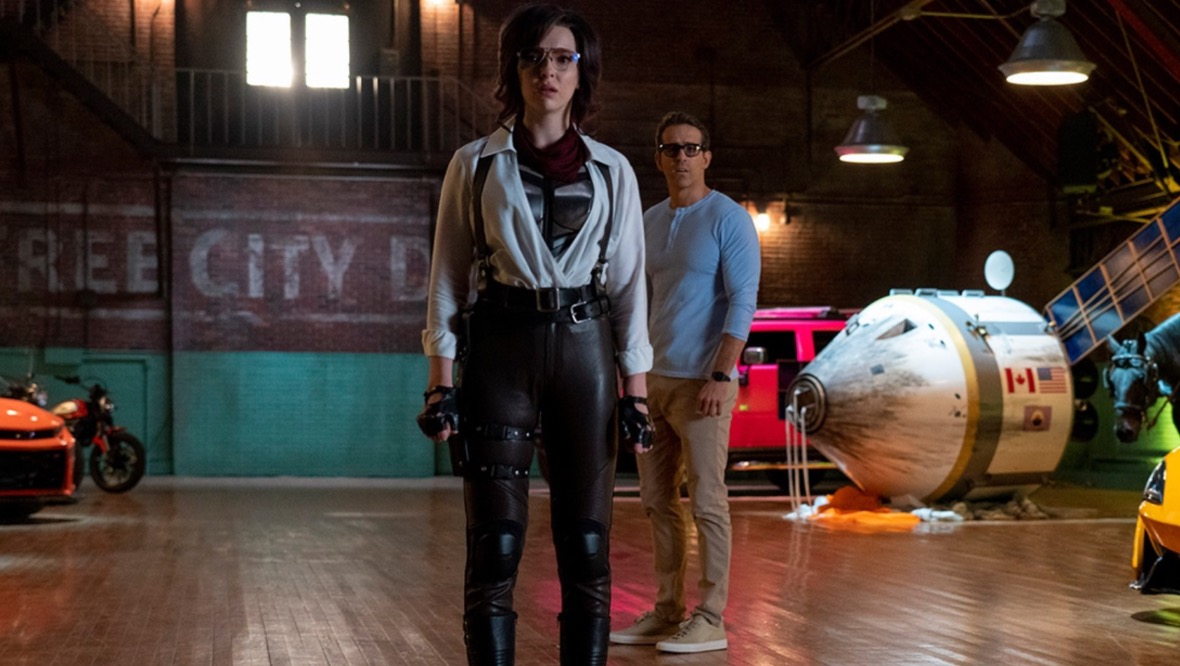 The film – also starring Jodie Comer (Killing Eve), Joe Keery (Stranger Things) and Taika Waititi (Thor: Ragnarok, Jojo Rabbit) – is set for release in May.
Ghostbusters: Afterlife
A third Ghostbusters film had been in various stages of development since Ghostbusters II in 1989.
Following the death of cast member Harold Ramis (Egon Spengler) in 2014, Sony instead moved forward with a reboot.
The 2016 film, starring Melissa McCarthy, Kristen Wiig, Leslie Jones and Kate McKinnon, received a lot of online hate before it was even produced and ended up being a box office bomb – which led to the studio abandoning plans for a sequel.
Director Jason Reitman – the son of original Ghostbusters director Ivan Reitman – then sprung into action to develop a direct sequel to the first two films.
It is now set for release this June.
Set years after Ghostbusters II, two children (Mckenna Grace and Stranger Things' Finn Wolfhard) and their single mum (Carrie Coon) move to a farm in Oklahoma.
When the small town experiences a series of unexplained earthquakes, the children soon discover their family's secret link to the 'long forgotten' Ghostbusters.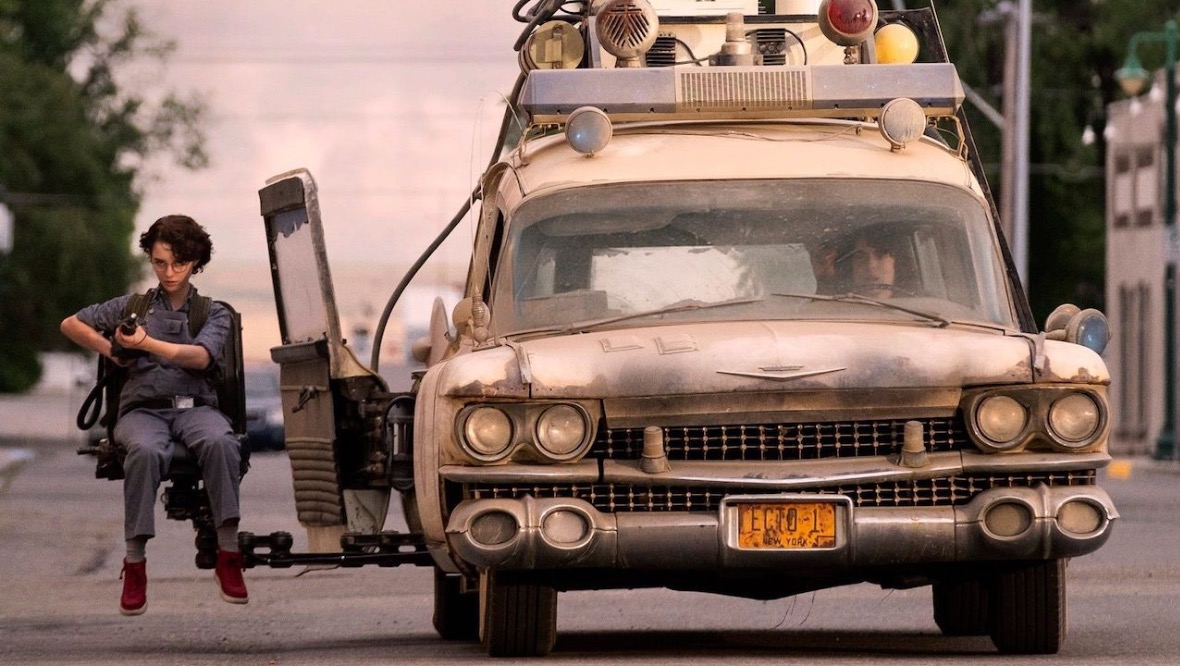 With Bill Murray (Peter Venkman), Dan Aykroyd (Ray Stantz), Ernie Hudson (Winston Zeddemore), Sigourney Weaver (Dana Barrett) and Annie Potts (Janine Melnitz) signed on to reprise their roles from the original films, I expect this will be one of the standout hits of the year.
Top Gun: Maverick
He still feels the need – the need for speed.
After more than 30 years of service as one of the Navy's top aviators, Pete 'Maverick' Mitchell (Tom Cruise) finds himself training a detachment of Top Gun graduates for a dangerous mission.
One of the pilots – Lt. Bradley Bradshaw/Rooster (Miles Teller) – turns out to be the son of Maverick's late best friend Nick Bradshaw/Goose.
Facing an uncertain future and confronting the ghosts of his past, Maverick is drawn into a confrontation with his own deepest fears, culminating in a mission that demands the ultimate sacrifice from those who will be chosen to fly it.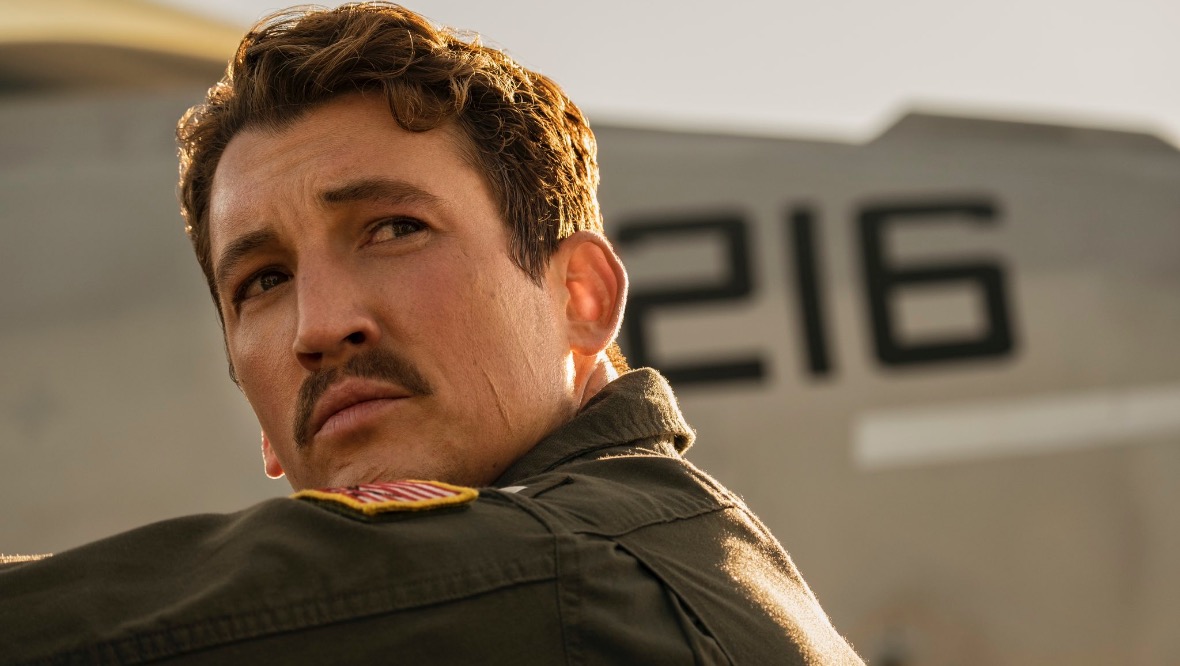 With Jerry Bruckheimer back in the producer's chair, expect high-octane action from the get-go this July.
Val Kilmer is also set to return as Tom 'Iceman' Kazansky and Oscar-winner Jennifer Connelly replaces Kelly McGillis as Maverick's love interest.
Death on the Nile
Kenneth Branagh returns as renowned Belgian detective Hercule Poirot this September.
This time French and Saunders join him in an all-star cast aboard the S.S. Karnak as he attempts to catch a passenger's killer before they strike again.
Dune
Directed by Denis Villeneuve (Blade Runner 2049), Dune is the first of a planned two-part adaptation of Frank Herbert's 1965 novel of the same name (and a remake of David Lynch's 1984 film).
The futuristic sci-fi features an all-star cast, including Timothee Chalamet, Rebecca Ferguson, Oscar Isaac, Josh Brolin, Stellan Skarsgard, Zendaya, Charlotte Rampling, Jason Momoa and Javier Bardem.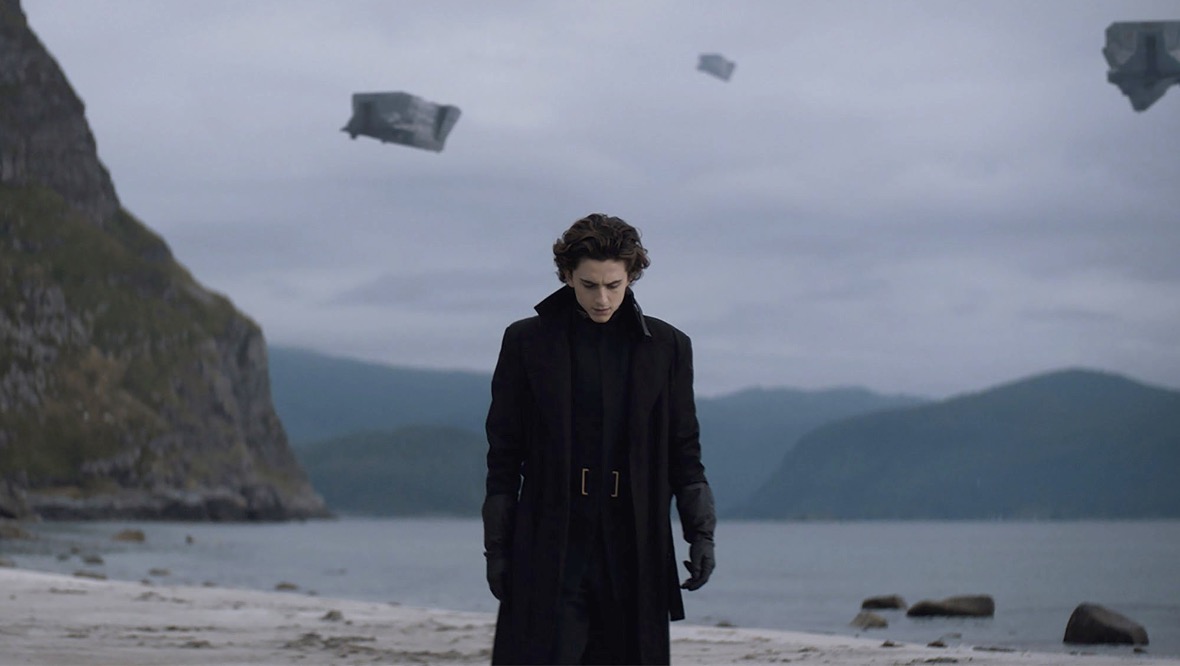 I was very young when I watched Lynch's Dune, so I can't remember much about it other than it revolves around a valuable drug called 'spice' and there's sandworms. I'm happy about that though as I'll be able to enjoy this new adaptation without remembering much of what's going to happen.
The film is expected to be released this October.
Elvis
With Baz Luhrmann (Moulin Rouge!, Romeo + Juliet, The Great Gatsby) in the director's chair, you just know that this biographical drama is going to get fans all shook up with excitement.
Starring Austin Butler (Elvis Presley), Tom Hanks (Colonel Tom Parker) and Olivia DeJonge (Priscilla Presley), the film will chronicle the life and career of the rock-and-roll King.
It was actually during filming in Australia that Hanks and his wife Rita Wilson tested positive for coronavirus.
Production was halted due to the pandemic and was eventually resumed in September last year.
The film is now scheduled for release this November.
Eternals
Reuniting Game of Thrones' Richard Madden and Kit Harington, Eternals is expected to hit the big screen in November.
It's part of phase four of the Marvel Cinematic Universe (MCU) and picks up after the events of Avengers: Endgame.
Also starring Angelina Jolie and Salma Hayek, the film will revolve around an immortal alien race – created by the Celestials – who have secretly lived on earth for thousands of years and are forced to reunite to protect humanity from their evil counterparts, the Deviants.
West Side Story
The Jets and the Sharks will go head-to-head in Steven Spielberg's adaptation of the hit musical.
Starring Ansel Elgort (Baby Driver) and Rachel Zegler as lovestruck teenagers Tony and Maria, this adaptation of West Side Story is expected to hew more closely to the Broadway script than to the 1961 film adaptation starring Richard Beymer and Natalie Wood.
Pushed back a year due to Covid-19, the movie's release this December will now coincide with the 60th anniversary of the 1961 film.
Fun family films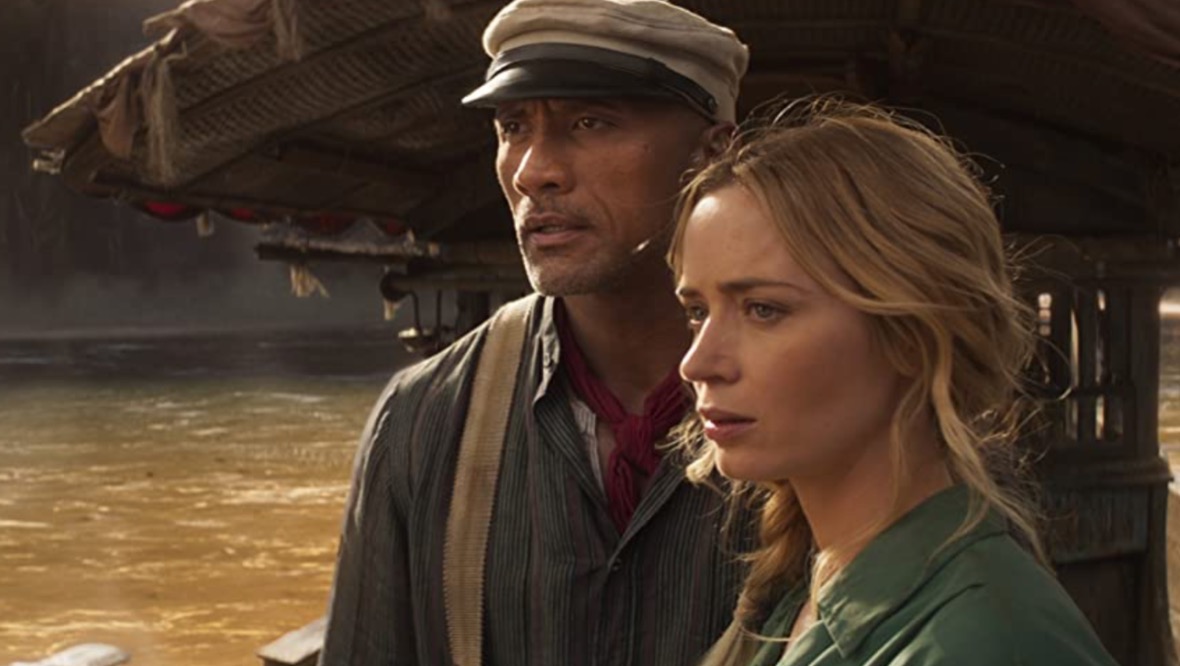 Jungle Cruise
Minions: The Rise of Gru
Peter Rabbit 2: The Runaway
Clifford the Big Red Dog
Tom and Jerry
Space Jam: A New Legacy
Lights, camera, action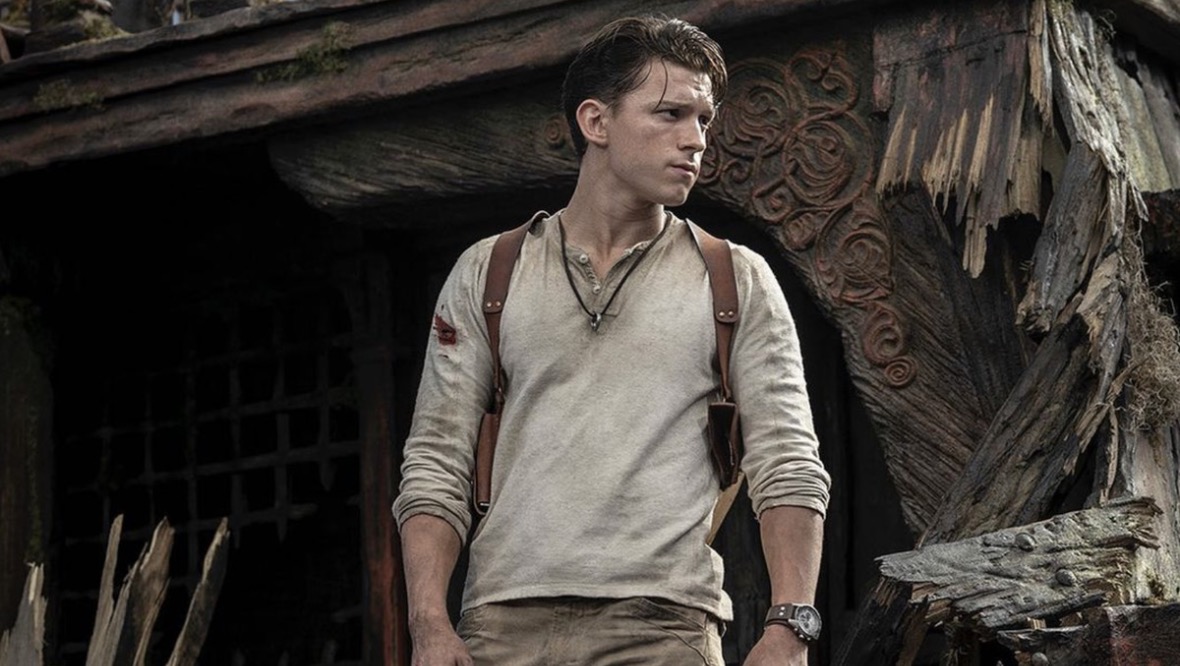 Uncharted
F9 (Fast & Furious 9)
The Matrix 4
Godzilla vs. Kong
The King's Man
Those Who Wish Me Dead
Mission: Impossible 7
Other superhero movies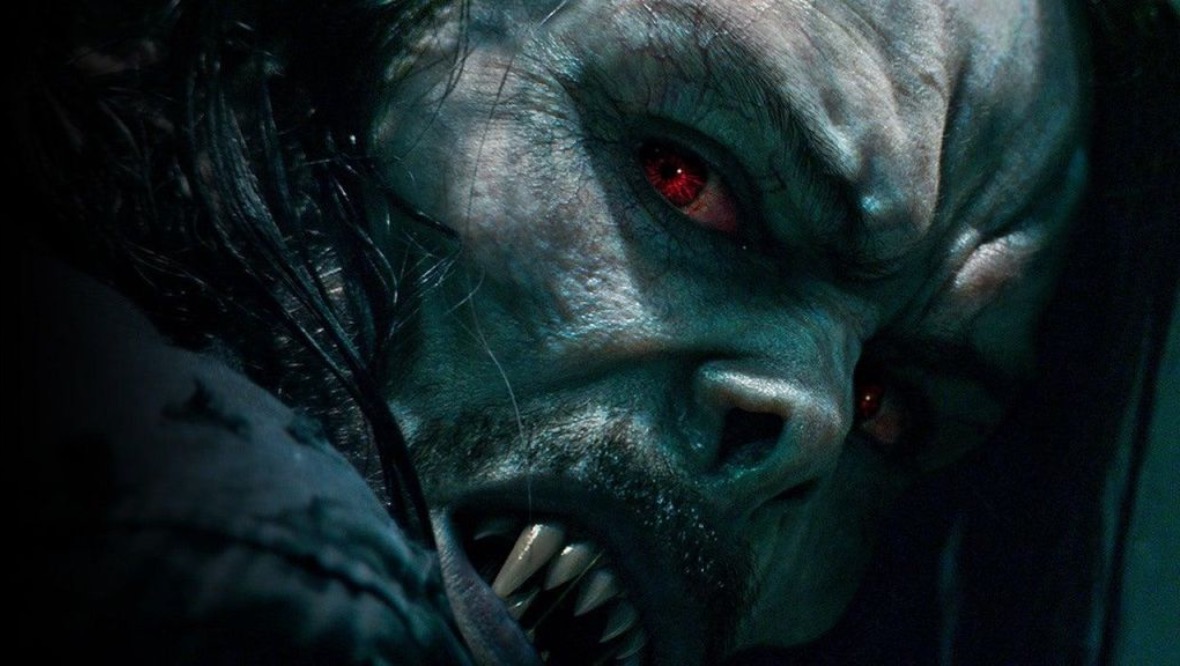 Morbius
Venom: Let There Be Carnage
Untitled Spider-Man: Far From Home sequel
The Suicide Squad
Fright night thrillers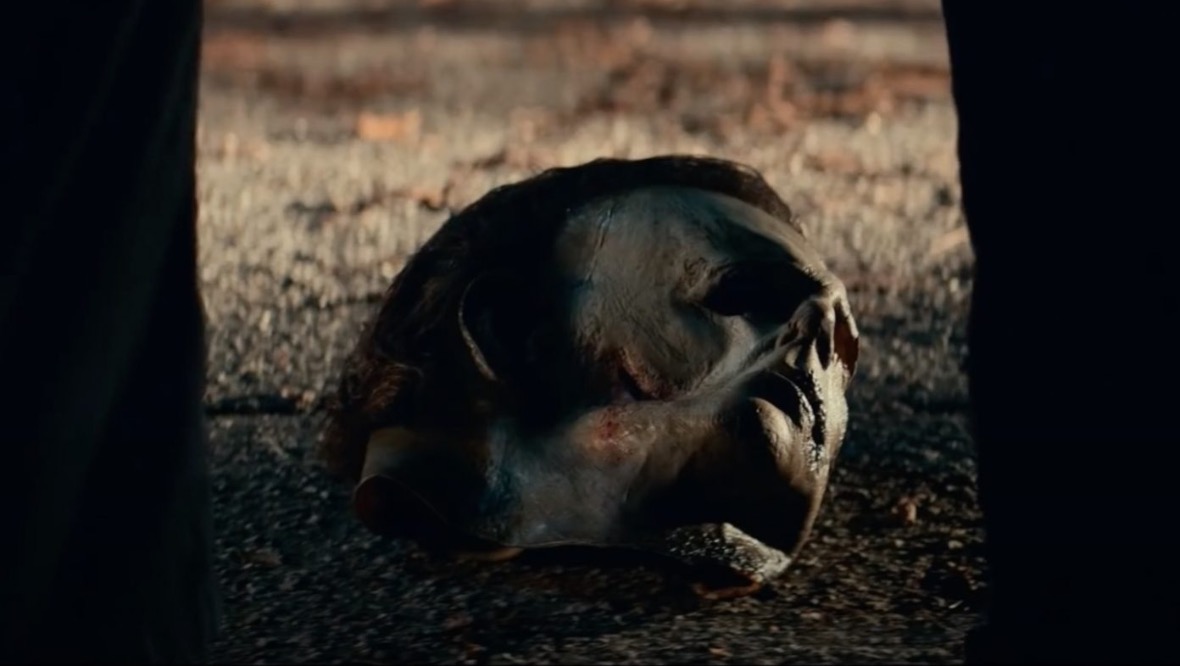 Halloween Kills
The Forever Purge
Candyman
Last Night in Soho
A Quiet Place Part II