Military personnel drafted in to help NHS Lanarkshire have been describing the daily challenges as hospitals reach capacity.
A total of 26 servicepeople deployed across the health board are working at University Hospital Wishaw, which is struggling to cope with staffing shortages and the volume of patients.
While accident and emergency waiting times have improved slightly in Scotland over the past week, 30.4% of NHS Lanarkshire patients are still not being seen within four hours.
Some of the military personnel told STV News what life has been like on the health service frontline:
Lieutenant Stephanie Brown, from Oban, is back on a hospital ward just five months after joining the army. The 23-year-old registered nurse previously worked at the Royal Alexandra Hospital in Paisley and has been helping to support staff on the medical receiving ward.
"In ambulatory care next door, there is a nice lull in the morning, then it gets very, very busy in the afternoon. When I worked in the emergency department in Paisley, it was also very busy, but I would say we are dealing with a bigger influx of patients now than I did last year.  
"At 1pm on one of my shifts last week, we had eight more people in the hospital than we had beds. On top of that, we had all the GP referrals and those mainly come in the afternoon. We are trying to help people the best we can, but when we don't have places to put them, it's a very difficult situation.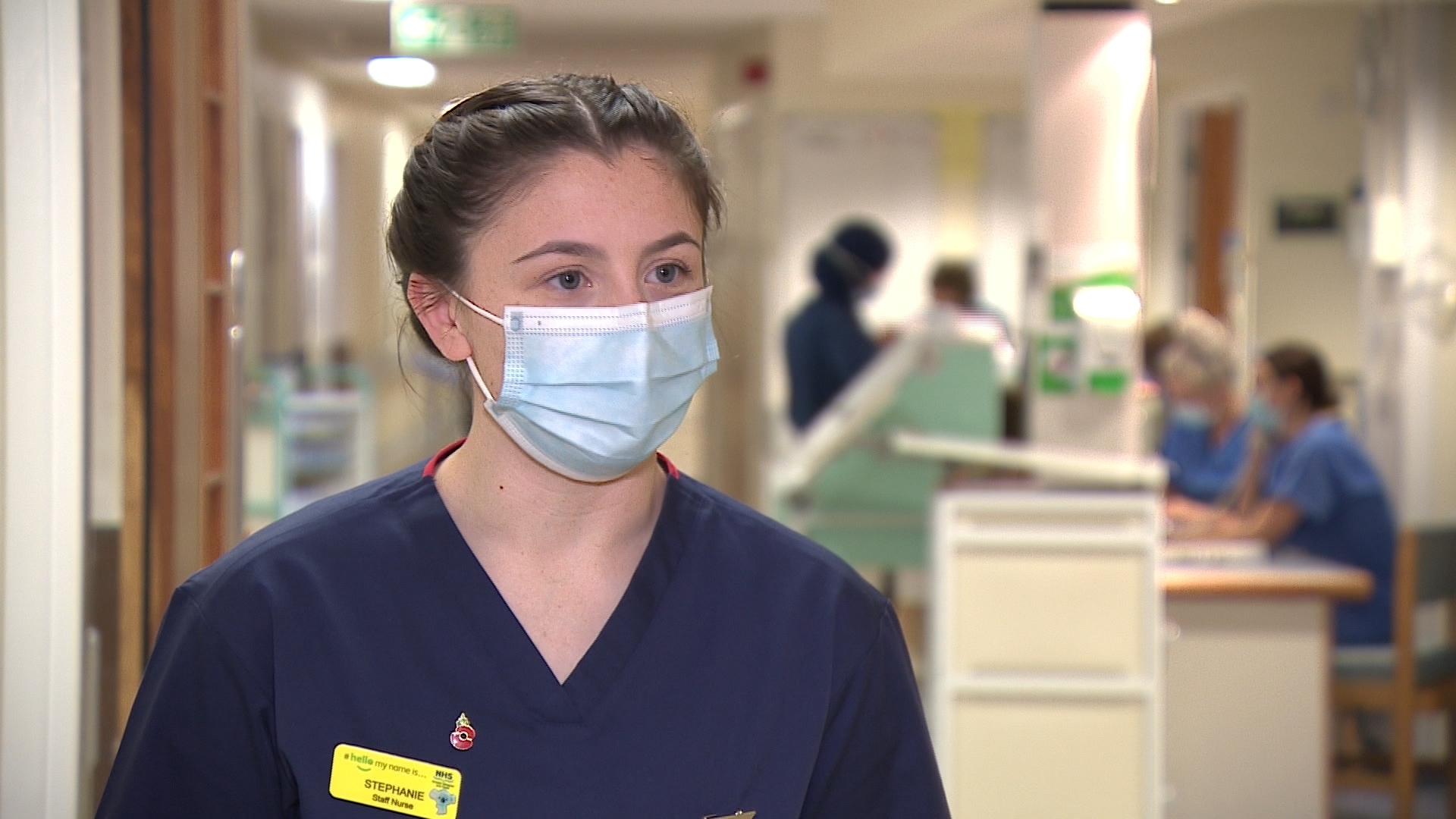 "Traditionally you would have two nurses on duty but, on some shifts, they have only been left with one. When you are looking after acutely unwell patients and new referrals, it's really stressful. I do worry for winter, I think it will be very difficult for the NHS. 
"It's nice to know that when hospitals are in crisis, they can call on the army for help. Every single member of staff has come up to me personally and thanked us for coming to lend a hand.
"This is only our third week and a lot of us feel tired, but these guys have been struggling here for a good long while, so they must be absolutely exhausted."
Corporal Jacques Sheppard, 33, is working as military support in Wishaw. He is with Fifth Battalion the Rifles, an infantry battalion. 
"I've been helping out nurses and doing patient observations. We are not here to make the clinical decisions; the doctors are here for that, but we are there to help where we can.
"It is very different from our normal job. In the military, when we are dealing with patients, it's usually young, healthy blokes who have training injuries. Here, often it's elderly, very sick patients, so we are having to take on a much bigger caring role.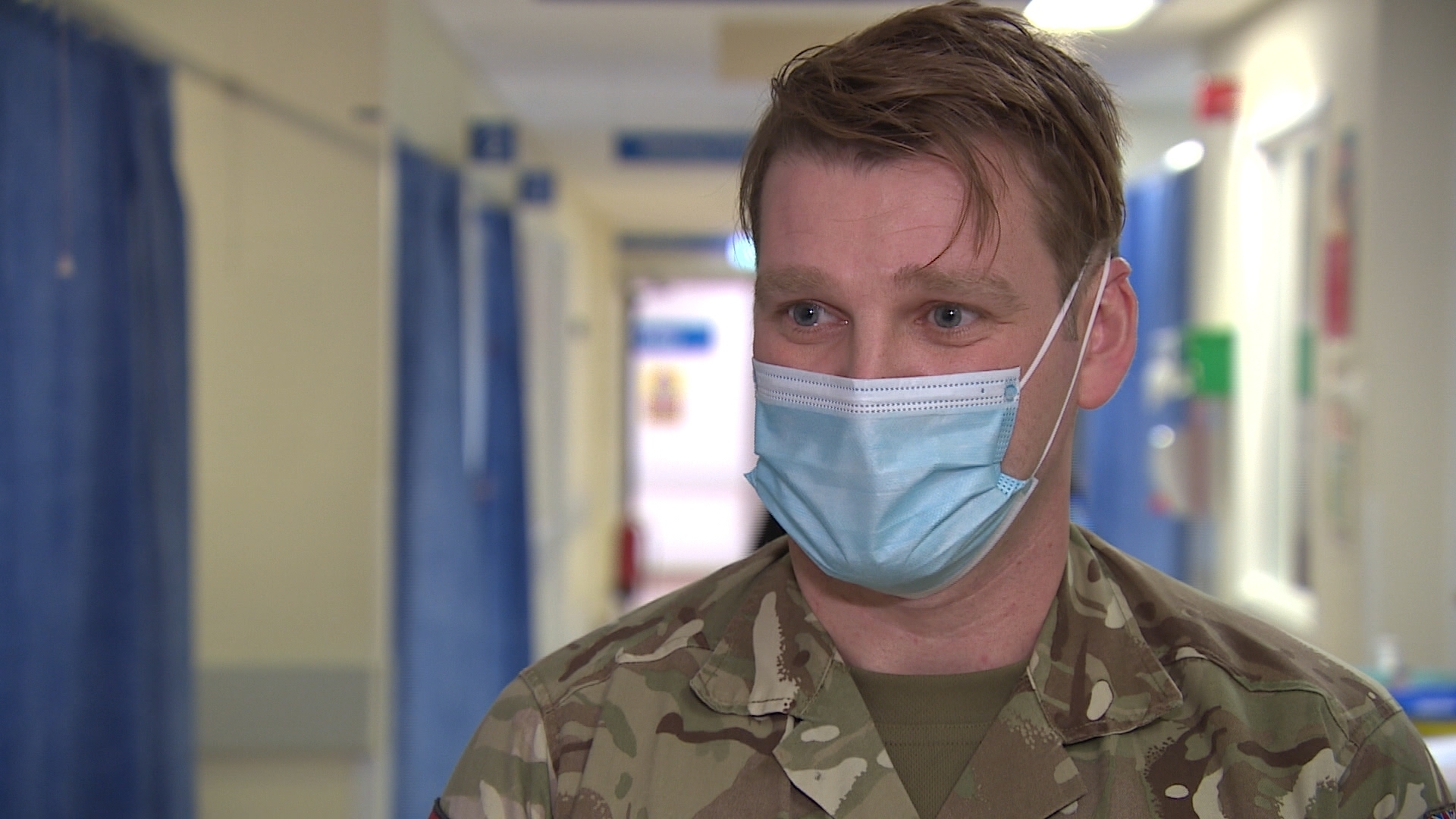 "I do find it rewarding. It's the little things that make a big difference when you are helping someone. 
"Each shift is varied. During one shift, the resuscitation area – the place with the sickest patients – was full and my job was effectively being a runner for the nurses. I was bringing them all their kit and just being that extra person. It was a full-on day. It was one person after another and we just didn't really stop."
Brigadier Ben Wrench is the commander of the Joint Military Command Scotland
"Almost 500 service personnel are deployed across Scotland at the moment; 86 here for acute care and 114 drivers with the ambulance service, last week there were about 100 supporting the vaccination-booster programme dotted across the whole of Scotland and we also have drivers supporting fuel delivery. 
"We are not talking about doctors and surgeons here. The armed forces are providing acute primary health care. 
"It was time-critical at NHS Lanarkshire as the risk level had reached code black, therefore they needed assistance. This type of support is a morale lifter for NHS staff and for our soldiers, airmen and sailors as they want to play their part in supporting local communities.
"I suspect this is not over yet and the military continues to support as we always do when there is a crisis."
'We will cope – there's no other way'
Dr Kate Sokolowska-Redfern, 40, is an emergency medicine consultant dealing with more patients than usual at this time of year. She welcomes military support.
"I came on shift at 8am and my first patient had been waiting for almost eight hours to see a doctor and that seems to be almost the norm over last few months. It doesn't feel great and I know some patients are very upset and get angry.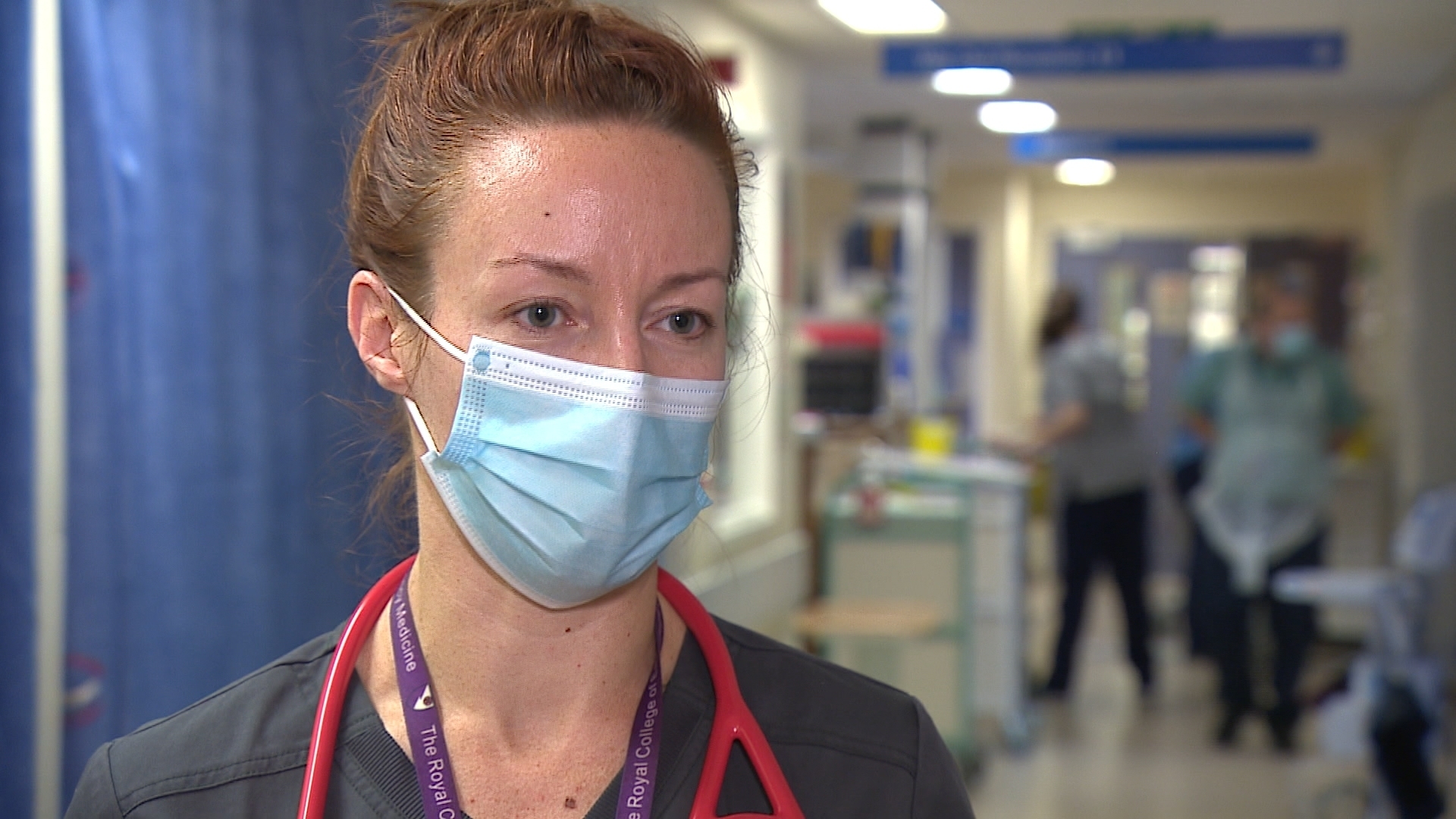 "From a nursing point of view, the military support is helping as it gets the basic stuff done, like the observations and bloods and initial assessments, but they can only do certain things – we don't have more doctors. 
"My colleagues and I don't want to think about winter, as we know it will be worse than it is at the moment. We need a break and we won't get one. We will cope because there is no other way."