Bacon rolls and Buck's fizz for breakfast. Excited children tearing open presents. Stress levels rising in the kitchen. A cup of tea or a glass of port while watching the Queen's speech.
Familiar scenes in many households on Christmas Day – a special time for millions of people across Scotland.
Undoubtedly, this year is very different with travel plans thrown into disarray due to the coronavirus pandemic.
Many won't be able to see friends and family as usual over the festive period, but most at least get a short break from the daily grind.
Not everybody though.
For many Scots, it's just a normal working day. The emergency services remain on call, hospitals are open, vulnerable people still require care and journalists are reporting the latest news.
Here are some of those who are working across Scotland today:
Jason Gardiner, station commander in Dornoch with the Scottish Fire and Rescue Service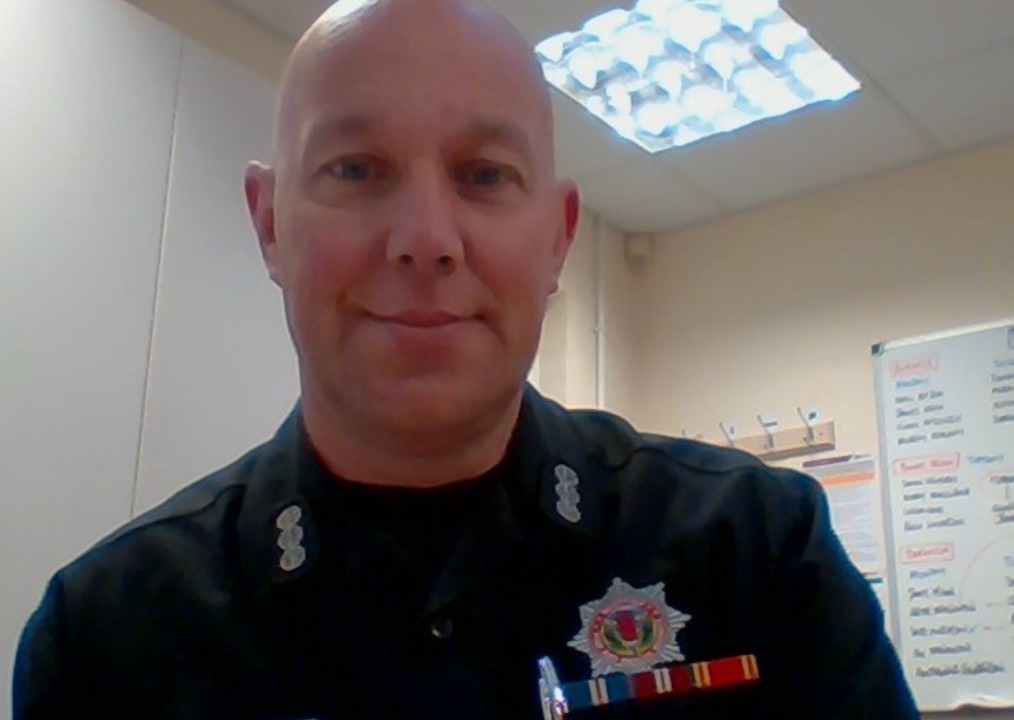 The emergency services can never fully switch off and are on call 24/7, 365 days a year.
Police officers, paramedics, doctors and firefighters are just some of those who will be on duty or answering calls on Christmas Day.
Among them is Jason Gardiner, who is the station commander at Dornoch with the Scottish Fire and Rescue Service.
He is on call to respond to emergency situations, as well as supporting the many firefighters who are also working on Christmas Day – ready to respond to incidents across Sutherland and the northern Highlands.
But it's not as if Jason would have been able to relax at home with his wife even if he was off duty – she's also working on Christmas Day!
Jason said: "We will have Christmas Day on December 27, with Christmas dinner and all the trimmings. We get to save presents until then and spend a quiet day at home.
"I don't mind working on Christmas Day, particularly as my wife is also working.
"I think it really is going to be a difficult time for a lot of families and I really hope that it is a quiet and peaceful time across the Highlands this Christmas."
Vikki Wilson, volunteer listener at The Samaritans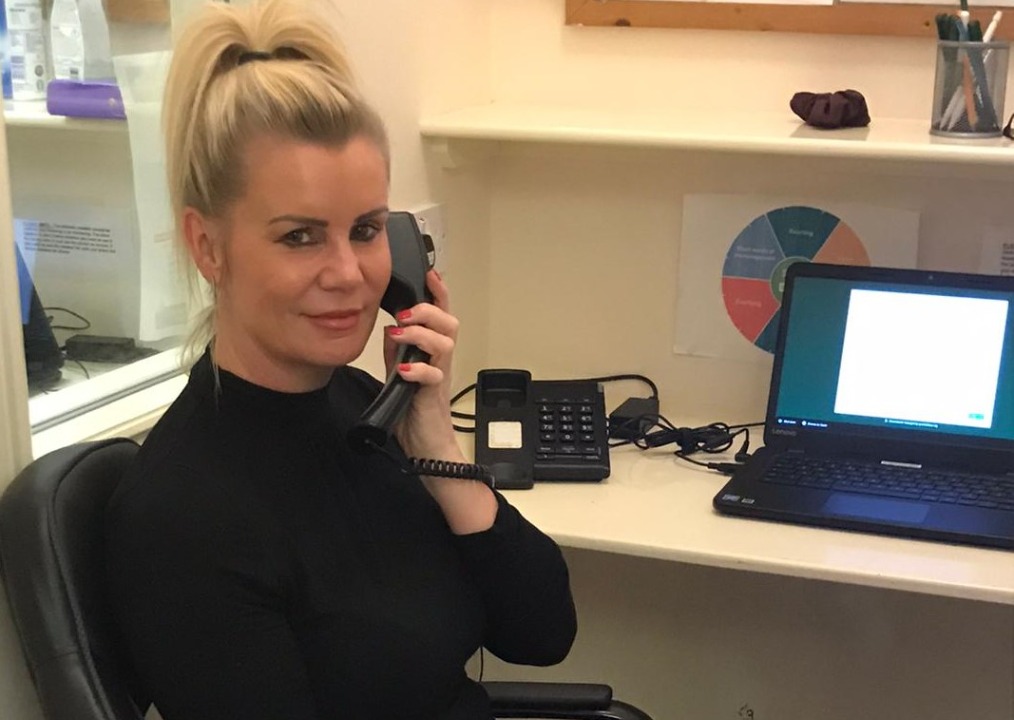 Vikki Wilson is spending her Christmas morning listening to other people talk about their struggles.
The collective mental health of the nation has been tested like never before in 2020 and Vikki, a volunteer with The Samaritans, says the charity's work is vitally important.
She is working from her local Samaritans branch office in Falkirk town centre and answering calls from 8.30am to 10.30am on Christmas morning.
She said: "Christmas Day is difficult enough for many people in normal circumstances but this year is particularly challenging due to the coronavirus pandemic.
"People are worried about their wellbeing over winter – those who are separated from their families, those coping with loneliness, those who are vulnerable and those who are under financial pressure, worrying about how to pay for presents."
Vikki, who also works part-time as a sports injury therapist, says she feels honoured to be working for The Samaritans and actively promotes the importance of volunteering to her three children.
"It's a real privilege to know that someone can share their thoughts and feelings with me.
"To pick up the phone and talk is the first step in getting help and for somebody to trust me with their worries and problems is just huge.
"Once my shift is over I will go back home and spend time with my own family. I have three children who have grown up with my work at The Samaritans so they are used to having it in their lives.
"I have always promoted volunteer work to them so it will come as no surprise to them that I am working on Christmas Day."
Vikki has been volunteering with The Samaritans for 14 years. Her main duty is listening to people in need of emotional support; a friendly non-judgemental voice on the phone for those who are struggling or finding life difficult.
She is working alongside another volunteer on Christmas Day but social distancing guidelines are in place inside the office.

"Normally at Christmas we break the shifts down so that volunteers have some time with their families as well.
"We wear masks when walking around but take them off for our phone calls as we are in booths and there is nothing worse than a caller listening to you talk through a mask.

"We'll always have time for a chat at some point during the shift, as we do get very difficult calls and we are there to support each other. There will be cakes and sweet treats available and we will have time for a coffee; I'll also be wearing my Christmas jumper!

"It's something that is becoming more acceptable. We speak about our mental and emotional health. The Samaritans are there when other centres are closed – people know we are there to make a difference and this year that is more important than ever."
Samaritans volunteers are always there to listen, 24 hours a day, 365 days a year. Call for free from any landline or mobile on 116 123, email jo@samaritans.org or visit www.samaritans.org
Making a donation for as little as £5 will help Samaritans volunteers like Vikki answer a call that could save a life this Christmas.
Reverend Sarah Brown at Castlemilk Parish Church
Christmas is a time when many people count their blessings and think about those in society who are less fortunate.
And nowhere is that personified more than at the Castlemilk Parish Church in the south of Glasgow.
Reverend Sarah Brown is conducting the Christmas Day service before joining a team of volunteers who are delivering festive dinners to people in the local community.
She said: "It's an annual thing. Normally we have around 120 people who come to the church for dinner but this year it will be deliveries due to the pandemic.

"It's quite an informal service, a chance to bring the community together and a time for the kids to share toys. Then it's all about getting the meals ready and delivered all around Castlemilk.

"There are perhaps around 20 volunteers who help out. It's about bringing Castlemilk together. We all work together; it's a way of supporting the community."
Sarah says Christmas is a time of year when you get to see the best of people, adding that she expects to miss out on some aspects of the celebrations and family gatherings as part of her role.

"For some people, we are the only contact they will have from somebody on Christmas Day – particularly people who cannot source a meal, or don't have family visiting, or are abiding by rules on household mixing," she said.

"That means those doorstep chats are so important. It is about being connected and we need to find different ways of doing that when things are not so simple.

"I enjoy my job very much but you do see the harder side of families who are struggling and the effects of poverty and other hardship.
"I tend to visit other people on Christmas Eve whereas once I've finished working on the day itself it tends to be pretty quiet and I'll spend the evening watching the telly."
Alison MacLean, carnivore team leader at Edinburgh Zoo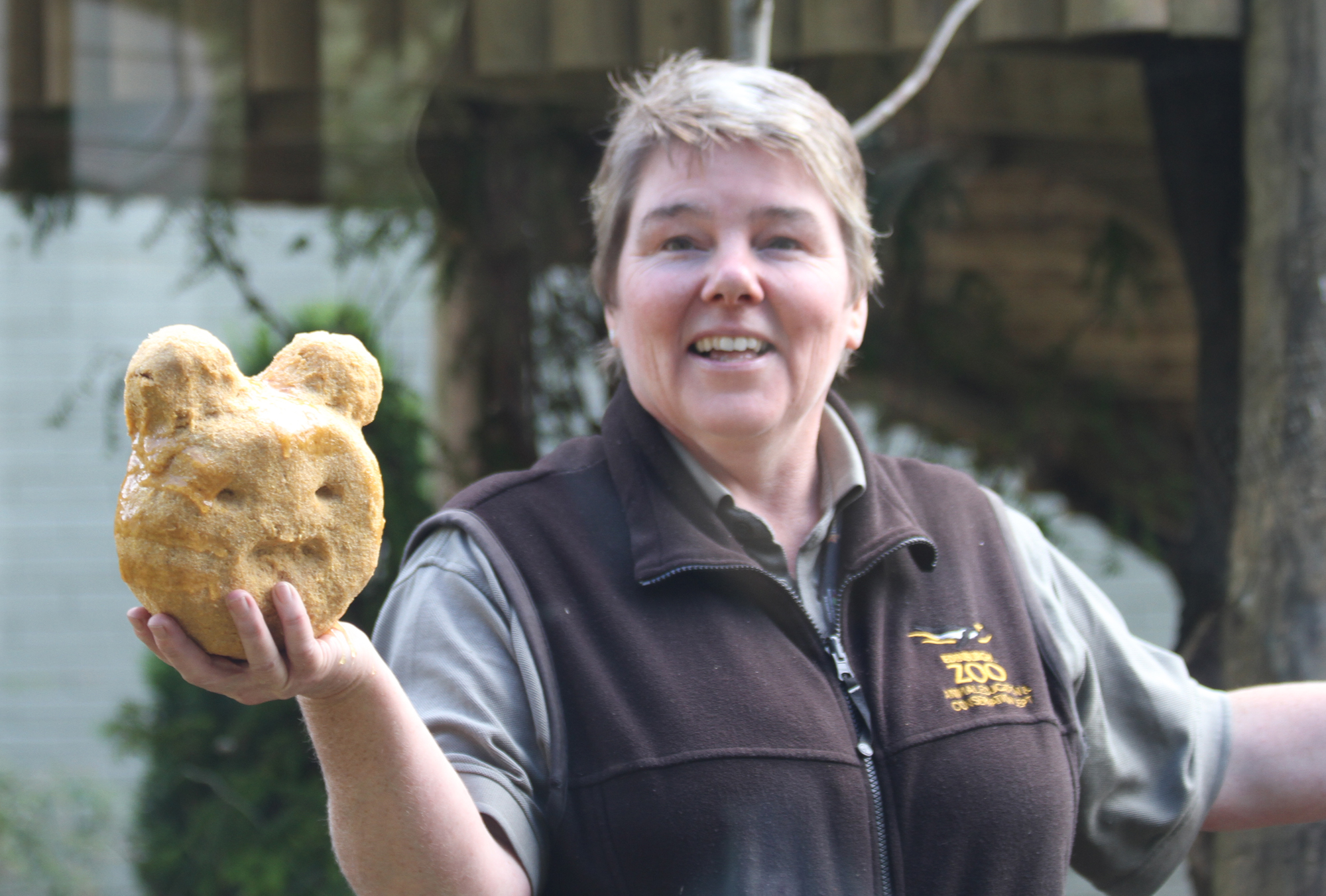 While many people down tools for a well-deserved rest at Christmas, that's not possible if you're the woman responsible for looking after all the carnivores and giant pandas at Edinburgh Zoo.
Alison MacLean has been working in zoos for 35 years and has always worked on either Christmas or New Year's Day.
She said: "I really don't mind it. I guess it's just something I have gotten used to and, realistically, when you come into a job like this you just need to be prepared that you will have to work when most people do not.
"The animals do not differentiate between the days and they need the same care each day. Going in to work in the morning is also great as there is no traffic on the roads and the commute is very easy.
"Our Christmas Day duties are pretty much the same as every other day. The animals still need fed and cleaned out.
"The only difference is that there is no public in on Christmas Day, so in some areas we get to spend a bit more time with our animals, which is great."
"Of course, I like all the animals I work with, but I do have a soft spot for animals that are a bit quirky, either as a species or just the individual.
"I enjoy working with large carnivores, especially bears and our pandas, Yang Guang and Tian Tian. They are an extremely interesting species to work with, and one that we are still learning so much about."
Alison says the animals get a few treats added into their usual diet on Christmas Day, and a few extra festive twists are also incorporated – Christmas crackers for the tigers and paper mâché baubles filled with treats for animals with pine trees in their enclosure; a particular favourite for the resident bears.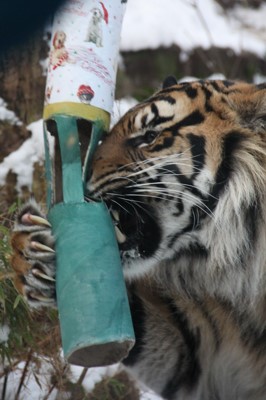 Alison says she leaves her presents untouched until she has finished her shift and then opens them alongside her family.
She said: "It usually means that someone else has made dinner too. I get in from work, have a shower, then settle down for a nice meal.
"Even when dinner is done, I am usually not allowed to even help with the dishes afterwards, as someone will say 'oh no you sit down, after all, you've been working all day', so working on Christmas Day has its bonuses!"