They're the advance teams working around the clock to tackle Covid-19 outbreaks in Scotland's wards.
With a recent study linking some of the most severe cases of coronavirus in the second wave to hospital exposure, infection control is more important than ever.
STV News has been to Aberdeen Royal Infirmary to follow some of the medics and scientists involved in the frontline fight against an invisible enemy.
Leighanne Bruce heads up a team of nurses tasked with stopping and containing infections.
From advising on sink repairs to tracking down the source of a superbug outbreak, it's a vital role – and one in the time of coronavirus that's more important than ever.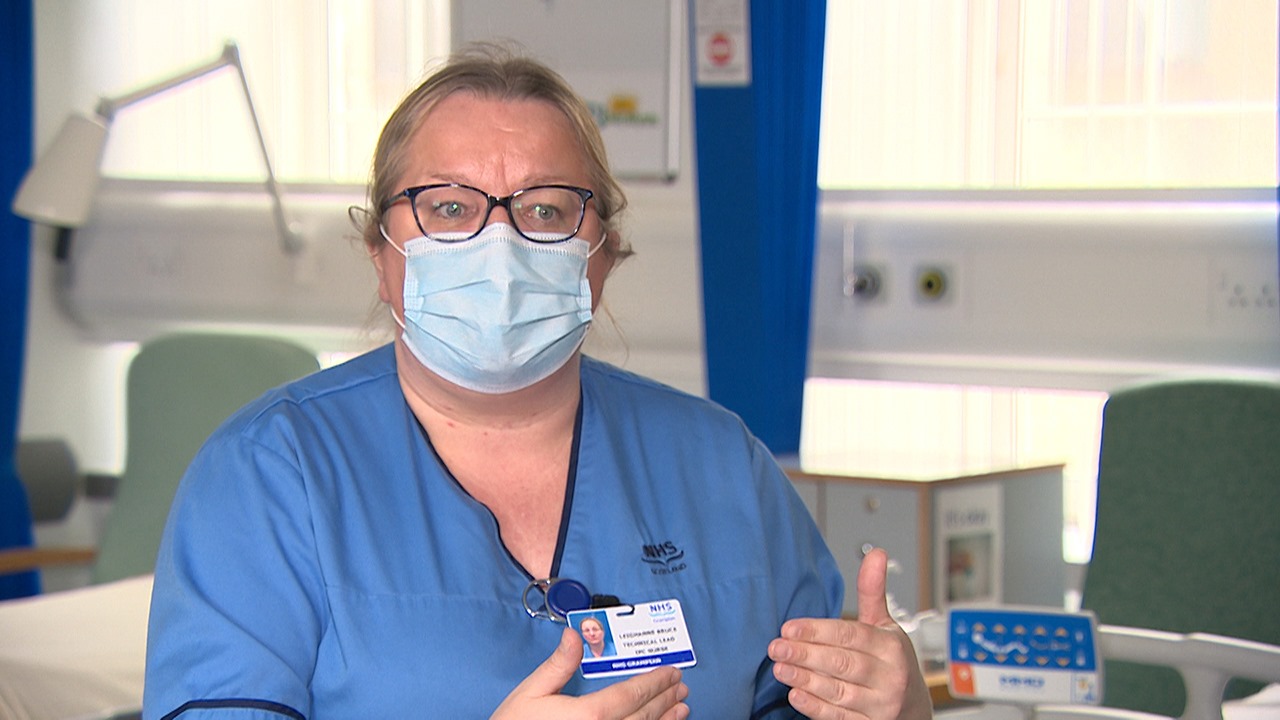 "Essentially it's about what we do to prevent that infection getting from that patient to everybody else in and amongst the wards", she says.
"So checking we have the right PPE in place, and that the patient is in an ensuite single room.
"The staff must also be aware that the patient has that infection and that they are sharing that information with everybody. They need to know when they go into that particular environment that they have to wear gloves and aprons and use certain detergents and disinfectants on the equipment in that room."
A raft of extra safety measures are in place in hospitals when it comes to Covid cases.
Leighanne said: "The team who are caring for that patient would 'make it safe'.
"They would ensure that patient is moved to a single room, and that a higher level of precautions are in place if we suspect that they may have that infection and may be able to transmit it to other people.
"And then we would test that patient, the throat and nose swab would go to the lab. We'd test that – we'd probably get the result in about six hours.
"If they were Covid positive then we would move them towards what called the red, or high risk pathway, so they're with other patients and that minimises the transmission risk then to other individuals in the hospital."
Every day hundreds of samples from across NHS Grampian arrive at the testing labs.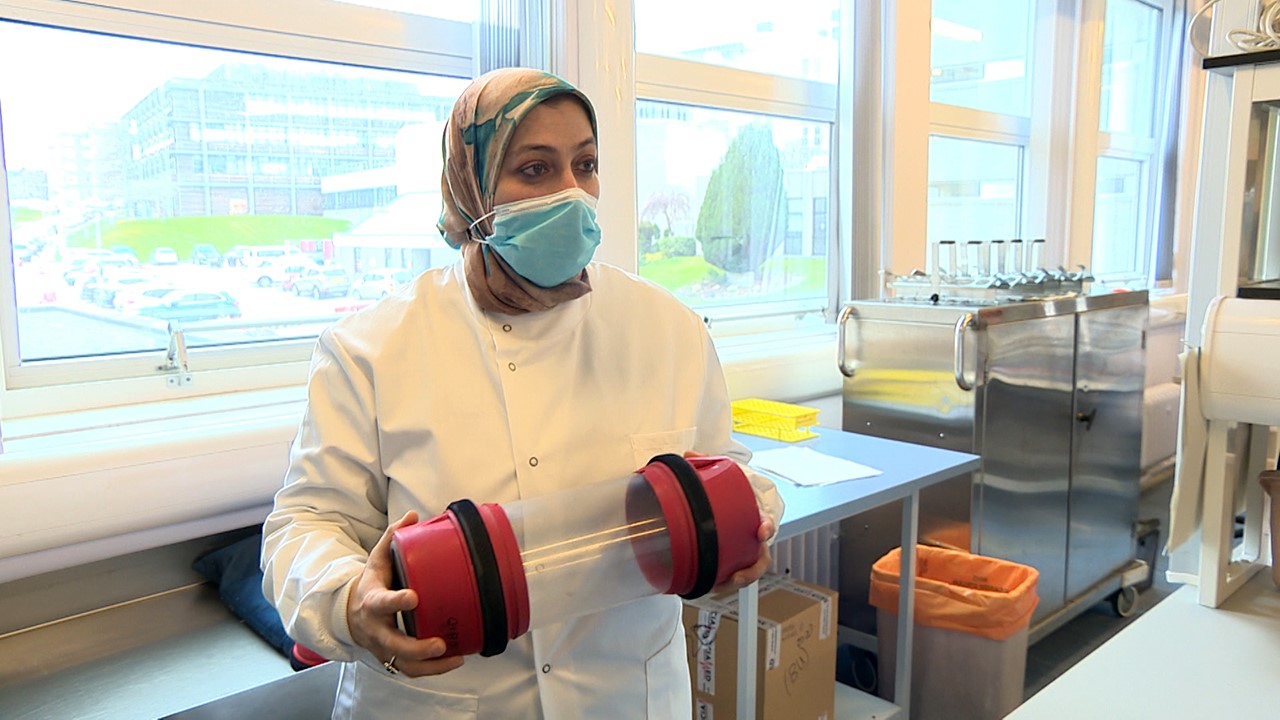 It's another key part of infection control, led by virologist, Dr Noha El Sakka.
She told STV News: "We take the samples straight away, log them on the computer with all the barcodes that indicates the patient's details, where they come from, what time the sample was taken from the patient.
"We have an average of around 500,000 samples a year arriving in the lab and they arrive 24/7, so in a day we can have between 1000 and 1500 samples.
"We had a special bench for Covid especially at the two peaks when we would receive triple the number of samples we would normally get in a day – or even more.
"We dedicated a pathway for them straight from arrival booking in a particular way, straight to the sample testing."
Samples also arrive in the labs through an interlinked pneumatic tube network.
Dr El Sakka added: "People in the ward will take samples, place them in the tubes, dial the code of the lab and the sample gets sucked in and transferred here."
Coronavirus tests are then processed in a specially-adapted lab, which had been converted from a meeting room at the beginning of the pandemic.
'I wouldn't be exaggerating if I said every day there was a new challenge.'

Dr Noha El Sakka
It contains three purpose-built machines from South Korea which carry out mass testing.
The tests are loaded onto plates which can process 94 samples at a time.
The nucleic acid from each sample is extracted, then magnified millions of times on a different machine, giving scientists the final positive or negative result.
The NHS Grampian infection control team has faced challenges over the past year like never before.
Their work is rigorous and at times relentless but also rewarding.
"I couldn't be prouder of the team," says Leighanne.
"They've all gone over and above anything that you could ever expect anybody to be able to achieve over the last year."
"It's been quite a journey because at the beginning there was no test for Covid, no-one knew what this virus was," added Dr El Sakka.
"I wouldn't be exaggerating if I said every day there was a new challenge.
"The key thing in the whole process through Covid has been teamwork.
"It makes all the difference on the frontline."