"I would open my Snapchat from some boy I wasn't really friends with, and it would just be a picture of his penis," says Emily.
On one occasion, she was left mortified when it happened while she was sitting next to her aunt.
"Luckily she didn't see it, but she knew something was going on – I was hiding it."
Emily's experience will be recognised by many young women who have felt pressured into sharing intimate pictures of themselves after receiving unsolicited images of others.
The growing problem of harmful sexual behaviour saw Police Scotland receive more than 850 reports of revenge porn last year.
"I've not asked for it, so they're not asking consent to do that and put me in that position," 22-year-old Emily says. "It's sexual harassment if we're really looking at it."
'No consent – that's dangerous'
Fellow student Esme, 22, explains that messages can't be previewed on certain platforms before they're opened, and she worries about rejecting demands.
"On Snapchat, you get the message and open it because you can't see what it is first," she says. "There's no consent involved – that's dangerous.
"It's difficult to refuse someone when you're worried about the repercussions, especially because you're worried about someone getting annoyed or angry or violent."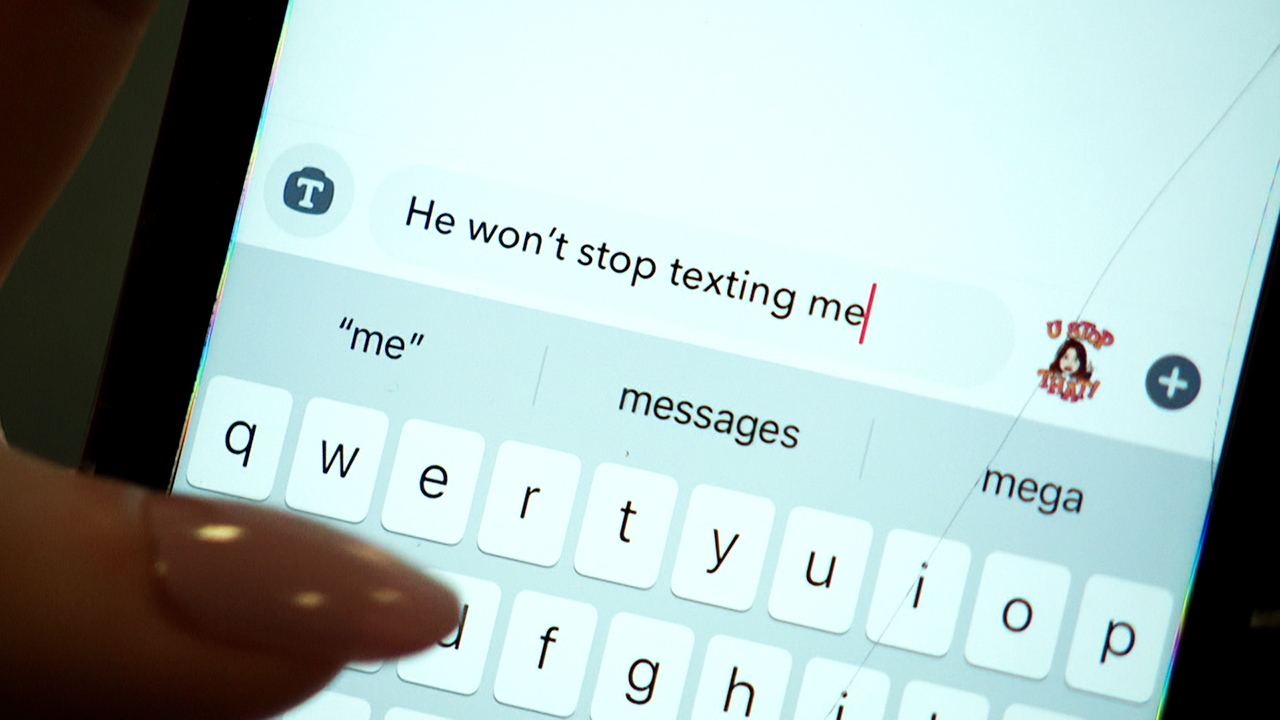 Emily and Esme are among five students sharing their stories with STV current affairs show Scotland Tonight as police deal with soaring numbers of worrying sexual behaviour.
Revenge porn allegations received by Police Scotland have more than trebled in the past four years, from 248 to 857 in 2021.
One of the students, Jess, a member of the Reclaim Stirling campaign to tackle sexual violence, describes carrying a mobile phone as like having "coercion and abuse in your pocket".
"If you're experiencing something from a boyfriend, a girlfriend, a partner, that is suddenly just there all the time," the 22-year-old says.
"They can message you and be like, 'where are you, what are you doing, why are you not messaging me, why are you not replying sooner?'.
"Only now can I look back and say 'that was coercion'. You're not meant to tell someone 'oh, you'd do this if you loved me'."
'No longer laughing'
Stuart Allardyce has worked with children and young people who display harmful sexual behaviour for more than 20 years.
He is director at Stop It Now!, a child protection charity working to prevent child sexual abuse, and believes awareness of the issue has never been higher.
"It's likely that there is more disinhibited risk-taking behaviour by young people online, but also it's likely that we as adults have changed our thresholds," he says.
"Things that perhaps ten or 15 years ago would have been laughed off as boys being boys, we're now quite rightly recognising cause harm and are abusive and need to be responded to.
"I think there has been an enormous recognition in social work, and in the police and other professions, that young people's behaviour can be abusive and can be every bit as impactful and harmful as sexual abuse that is perpetrated by adults.
"That's incredibly important.
"But the other thing we have learned is that, in responding to these behaviours, we need to consider that children are children first and foremost, and we shouldn't respond to them in the same way we do when responding to adults."
Scotland Tonight is on STV and the STV Player at 10.40pm on Tuesday, February 22.