The nine men who raped Angela and murdered her husband continue to walk free.
The rebels knew they were HIV positive when they subjected her to the sexual assault.
Now ill, Angela has been shunned by her community and tells me: "My heart hurts because I feel alone."
I met Angela in a village close to the Congolese border which she says reminds her of the happy and peaceful life she once enjoyed with her family.
The night that all came to an end was six years ago. Every horrific detail is etched in her mind and has left her children traumatised.
They saw everything.
The Democratic Republic of Congo is among the poorest countries in the world. It's been ravaged by civil war and lawlessness. Where there is conflict, sexual violence has followed. An estimated four in ten women and girls in the province of South Kivu have experienced some form of abuse.
Scottish charity SCIAF's Wee Box appeal this year aims to fund projects to help those affected rebuild their lives. Its work will be highlighted on Scotland Tonight at 7.30pm on Thursday on STV.
Angela was pregnant with her fourth child when an armed group stormed her village at night. They broke into her home and demanded money.
They pulled her children from their beds and forced them to watch the attack on their parents.
Angela says: "There were nine men and they were wearing soldiers' uniforms. My husband was working but he didn't have this money so, one-by-one, they raped me. "
The group then murdered her husband. It was three months before Angela could reach a hospital, where she was given her HIV diagnosis.
"The neighbours, my family, all of them have rejected me because I am ill," she says. "My children have problems too. At school, others don't play with them as they say they will contaminate them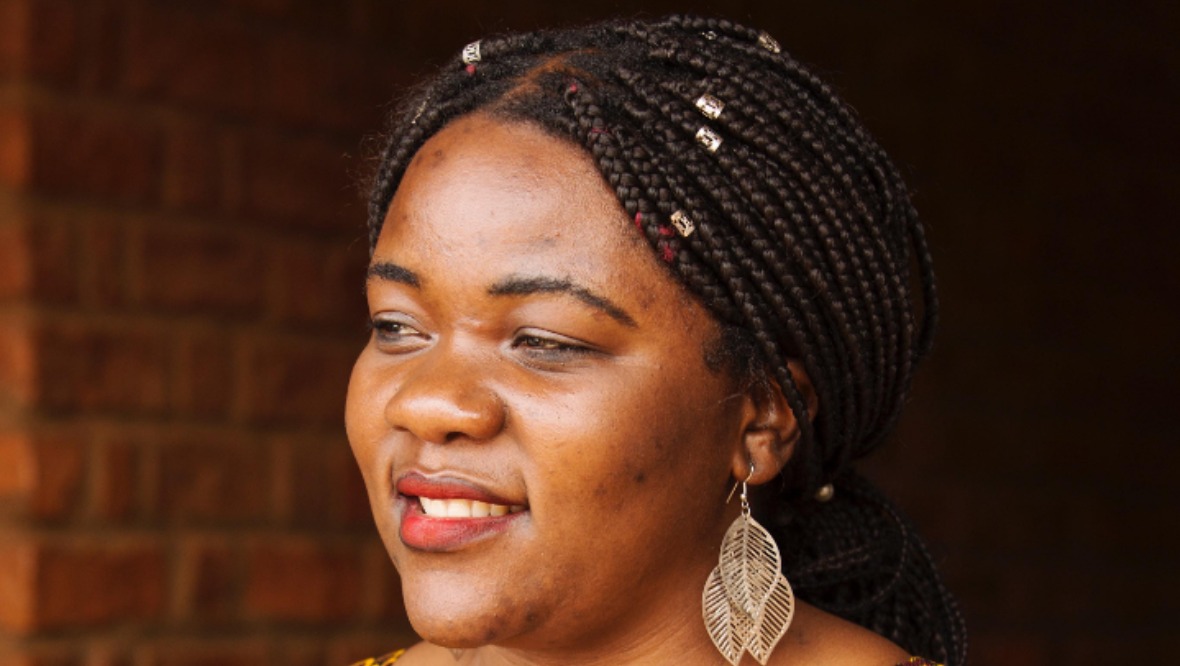 Standing beside Angela as we speak is a woman – a constant support – who understands the pain of being silenced by her community. Terese runs the Olame centre which provides practical and trauma counselling for survivors and champions women's rights.
The counsellor is driven by her own experiences. She was abused as a child and forbidden to tell anyone, even her own mother, about what happened.
Terese says: "When I meet these women, I compare their stories to mine. I say I can do something to help them."
I also met Sylvia, who squeals and claps her hands as she's shown her picture on the side of Sciaf's Wee Box.
The grandmother's smile fades as she tells of her four-year ordeal at the hands of rebels. Rocking back and forth in her chair – it's clear in her mind – she's back in the forest. To survive, Sylvia was forced to marry one of the rebels who murdered her baby and killed many in her village.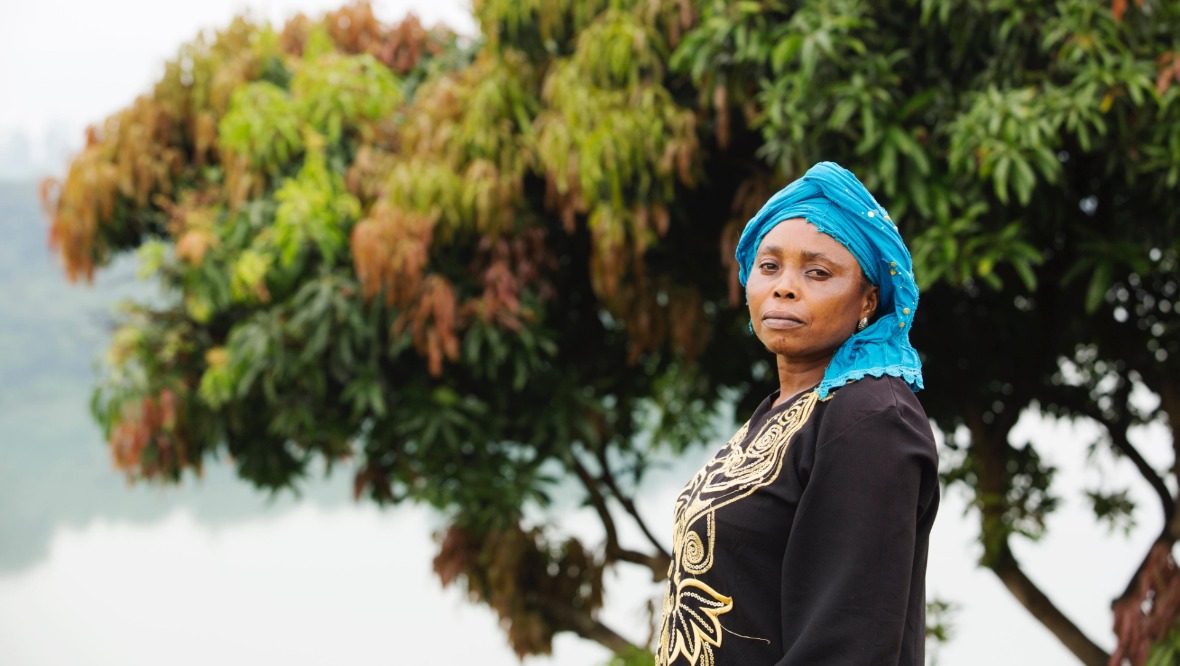 When she finally managed to escape, it took her a month to walk home. To avoid being captured again, she slept in the trees. She returned to her village and her husband, but was rejected for being pregnant.
With support from Scottish donations to SCIAF, Sylvia's life is now very different. She grows food and is able to sell her produce. With her profits, she proudly tells me she could pay for her children to go to school.
"I do not even have the possibility to dream," are the heartbreaking words I hear from 19-year-old Volonte. She reaches for her bag to show me a photograph of her son.
Her voice falters as she explains this was not the life she had planned. Her family had fled their rural village for the safety of the town.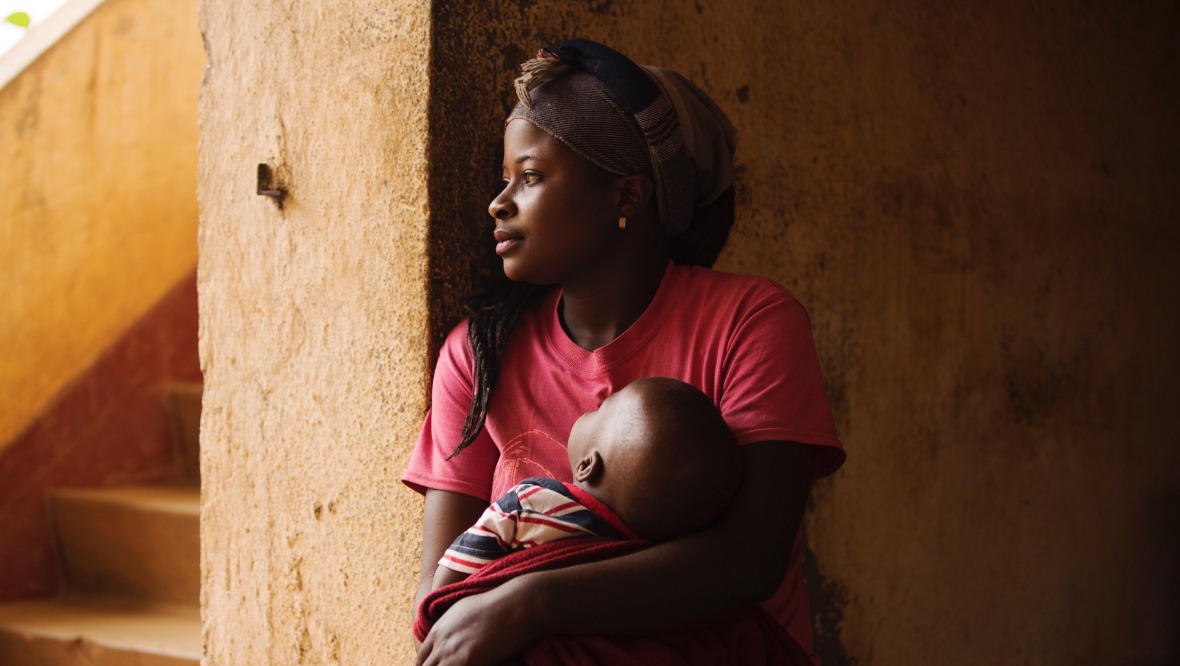 Volonte wanted to study, to be – in her own words – a "respected and an honourable person".
The teenager says this future was taken from her on the day she was raped and became pregnant. When her family found out, they went to the town's police station but officers demanded money. Volonte was then able to access free legal help from AJV, a partner of SCIAF, and her attacker is now behind bars.
Lawyers say achieving justice is difficult but with SCIAF's help, they are improving lives. Doctors and counsellors also speak of the same pride and frustration as they work with limited means to repair broken bodies and minds.
Angela, meanwhile, admits her fragile health is a constant worry. As we say our goodbyes, she makes one last plea: "Please don't forget I exist."
Find out more about SCIAF's work on Scotland Tonight at 7.30pm on Thursday on STV.