Sean Byrne lost £65,000 in 13 years to gambling – until one question turned his life around.
That 'lightbulb moment' came when his partner queried a transaction on his bank statement – prompting him to seek help.
"I wouldn't have a life. I would be existing, but I wouldn't be living at all," the 33-year-old said. "It was a massive turning point."
Sean was first lured into gambling aged just 16 and the habit spiralled out of control.
"It always used to be my getaway place," he said. "If I had a bad day at work or in general, going away and playing on the casinos was a great release for me."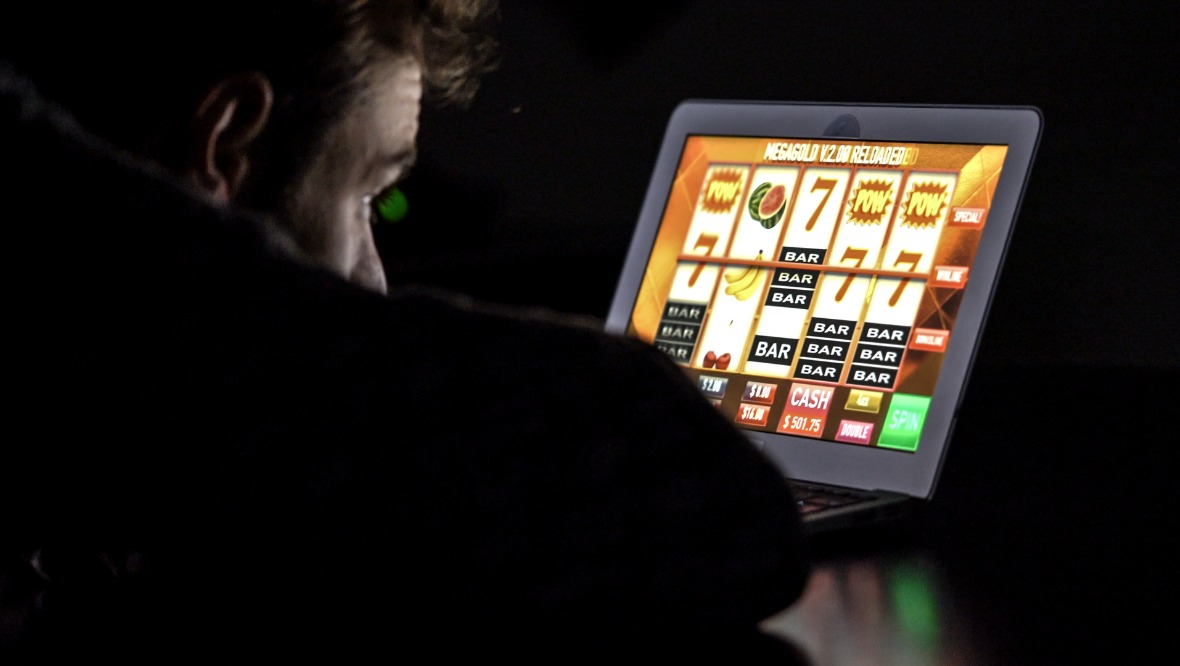 Sean, from Shetland, is still trying to clear his debts four years after quitting, thanks to help from an organisation called GamCare, which runs the National Gambling Helpline.
But he knows how challenging lockdown was for those struggling with addiction.
He said: "They always say you need three things when you're a gambler – opportunity, time and money.
"During lockdown a lot of people were furloughed so they were still getting paid.
"They had the opportunities in front of them on their computer or phone and they had as much time as they wanted."
Virtual sports
Academics at Glasgow and Stirling universities have been monitoring gambling habits during lockdown.
They interviewed regular sports bettors near the start of the pandemic when most live sports stopped.
While they found that the majority had cut down completely, 17.3% of men and 16.5% of women tried out different forms of gambling such as virtual sports and casinos.
Dr Heather Wardle, from Glasgow University's School of Social and Political Sciences, said: "For me, that leads to particular questions around how the industry was advertising and promoting.
"One of the things that we saw them do was promote other types of products that were still available.
"It's something that the industry calls 'cross-sell' and we now know from our data that the people who took up that opportunity were the people who were more likely to experience difficulties with their gambling."
The researchers believe regulators and the industry should be doing more to protect people from gambling harms, particularly during national lockdowns.
Anna Hemmings, of GamCare, said: "Those are the people who were probably already gambling at a level that was a concern and that might have been having a detrimental impact on them.
"It's those people that we really do want to see getting in touch now and using all the support that's available."
A Gambling Commission spokesperson said: "Although there is no evidence of a significant or sustained increase in gambling activity in the Covid-19 period, there is evidence that some gamblers may be at greater risk of harm during lockdown.
"As a consequence, we told operators that they must take further action to increase consumer safety and this should include more affordability checks, the prevention of reverse withdrawals and restrictions on bonus offers.
"In addition, we have continued with our compliance work targeting the risks flagged by the data and pushed ahead with enforcement activity.
"The Advertising Standards Authority (ASA) has strict and clear rules to prevent gambling adverts from encouraging gambling that is socially irresponsible or could lead to financial, social or emotional harm.
"If gambling firms break those rules, we can also take action which can include fining the offending firm. We are working closely with the ASA and others to continue to review closely the impact of lockdown on gambling activity.
"The Gambling Commission is committed to drastically reducing gambling harm and we have very clear expectations of how operators must do everything that they can to protect all of their customers from experiencing harm, and we will step in where we see operators failing to do so."
Help and support
For advice and support, contact the National Gambling Helpline on 0808 8020 133.
Further information can also be accessed via GamCare and TalkBanStop.