Keiren McTavish was just 16 when he found himself homeless. He spiralled into drugs and spent time in prison – but five years later, he finally has a home to call his own.
Crediting the turnaround to the Rock Trust charity, the now 21-year-old told Scotland Tonight about his experiences.
In his own words as part of a special feature on Tuesday's episode, Keiren recalls his journey:
'Things were really bad'
My address changed 14 times in the space of two years. I just thought 'this is never going to end'.
[When you register as homeless] they put you into a hotel and then you'd sit in a scatter (temporary) flat and they don't do anything, you don't get any help to move into other houses.
No help with cooking, cleaning, anything like that. I know it doesn't sound that hard, but it is when you get your own house.
You go from hostel to hostel, and they chuck you out for the least little thing and it's not helping anyone.
Folk are stressed. You want to have a cigarette sometimes, but you can get chucked out of hostels for smoking in the wrong areas.
I was taking a lot of drugs, living a manic lifestyle. Day-to-day, it was about surviving.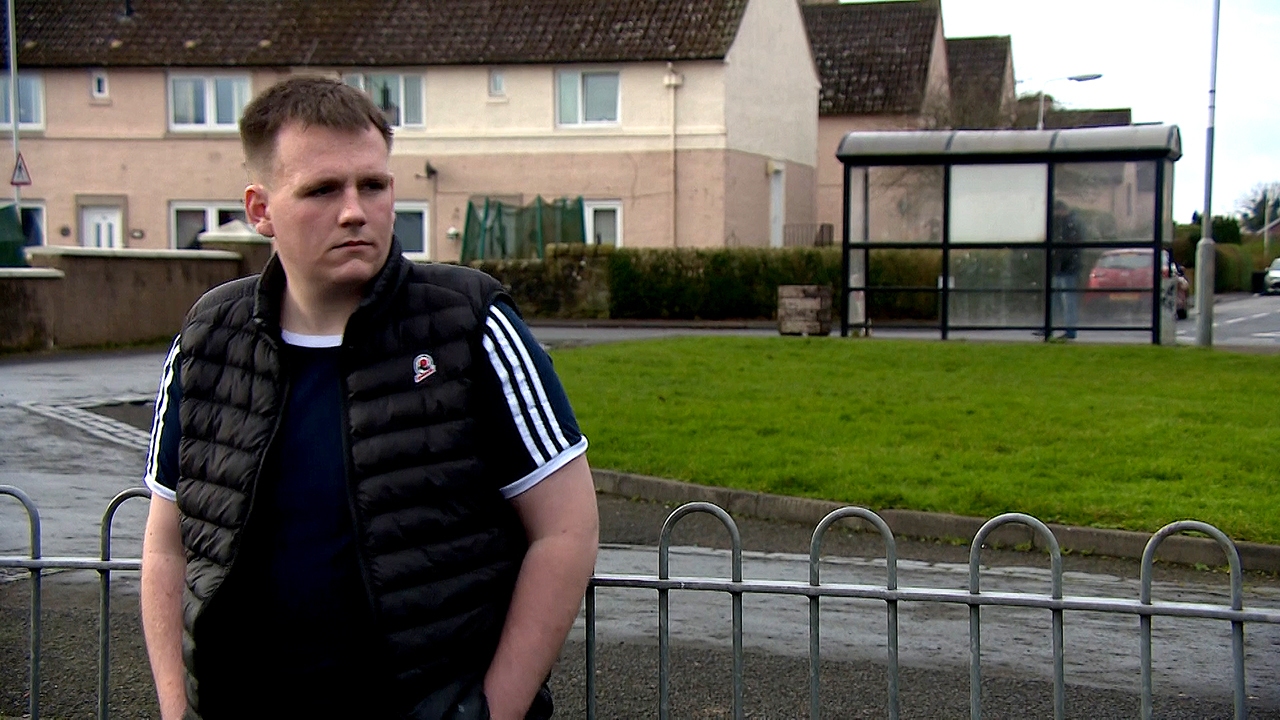 The thoughts that go round your head are so negative. You just think, 'I want to get through this day', but it's a battle.
I never took drugs until I went into a homeless hostel. All there is to do is take drugs.
My first time in prison, I was only meant to be in for a week. I got out on the Friday and I took drugs that night and was back in the cells on Saturday morning.
I got 27 months [prison sentence] for taking silly drugs. I was chucked out of my family's house and I was thinking 'aw naw, I'm going back to hostels again'.
If you've not got an address, the prison can't let you out with an electronic tag. So, if you've not got family or anywhere to go, you have to serve your full sentence.
Homelessness almost feels like you're in jail. You're trapped in this cycle of hostel and jail.
The Rock Trust got me where I am now. They give you a little bit of hope and light. I'm closer to my family.
Since July last year I've been working twice a week with Dean from the Rock Trust and our relationship is fantastic.
He never makes me feel smaller than him, he's always on my level. I've never had a worker like that in the four other agencies I've worked with. I look forward to my meetings with him. He does whatever he can to help me.
I can take a deep breath now and start piecing my life back together because it's been such a mess.
It's a bit weird having this settled life. Just adapting to that and finding work, that's my next steps.
The Rock Trust has helped me so much and I've got such a positive outlook on things now.
Scotland Tonight is on STV and the STV Player at 10.40pm on Tuesday, February 8.