Time is ticking on the climate clock and ambitious targets have been set – not least by the Scottish Government, which wants a carbon-neutral country by 2045.
But getting there requires serious change.
Many have pinned their hopes on hydrogen as a key ally in the fight against climate change – others, however, believe its potential has been oversold.
Right now, the chemical element supplies less than 5% of the world's energy, but it's hoped the trialling of various schemes in Scotland will encourage more to explore its capabilities.
Hydrogen-powered buses and cars are now a staple on the streets of Aberdeen, while in Bo'ness the first hydrogen ScotRail train is currently being developed.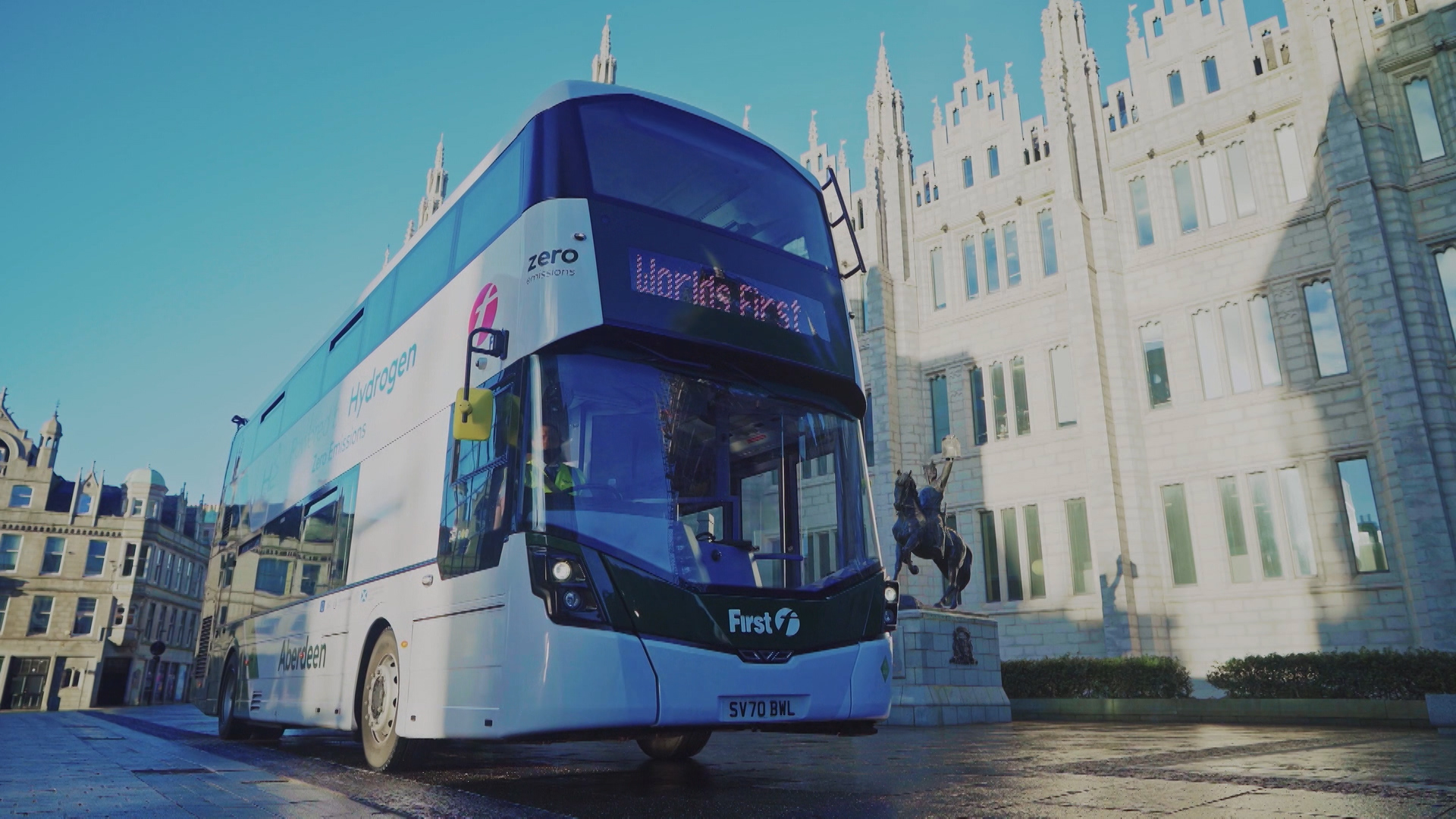 It's also being tested through domestic gas pipes in Fife and on planes in Orkney.
Scotland Tonight – on STV at 10.30pm on Wednesday – is taking a closer look at hydrogen and asking whether it's more hype than hope.
What is hydrogen?
Well, it's the most abundant element in the universe – a non-toxic colourless gas extracted from other compounds that when burned only emits water.
It could be piped through existing lines to heat homes or turned to liquid and shipped around the world.
The problem is that hydrogen is expensive to churn out, it's volatile and, right now, most of it is being produced using fossil fuels.
Aberdeen's reinvention
Once the oil capital of Europe, the city of Aberdeen now faces reinvention and is moving away from the so-called black water of life.
The Granite City was the first in the UK to trial hydrogen-powered buses and cars and there's an ambition for Aberdeen to become a 'hydrogen valley'.
But there are only two hydrogen refuelling stations in Scotland – both in Aberdeen – which begs the question how it can be effectively rolled out across the country.
Aberdeen councillor Phillip Bell, a champion for hydrogen, believes whatever it takes is worth the effort.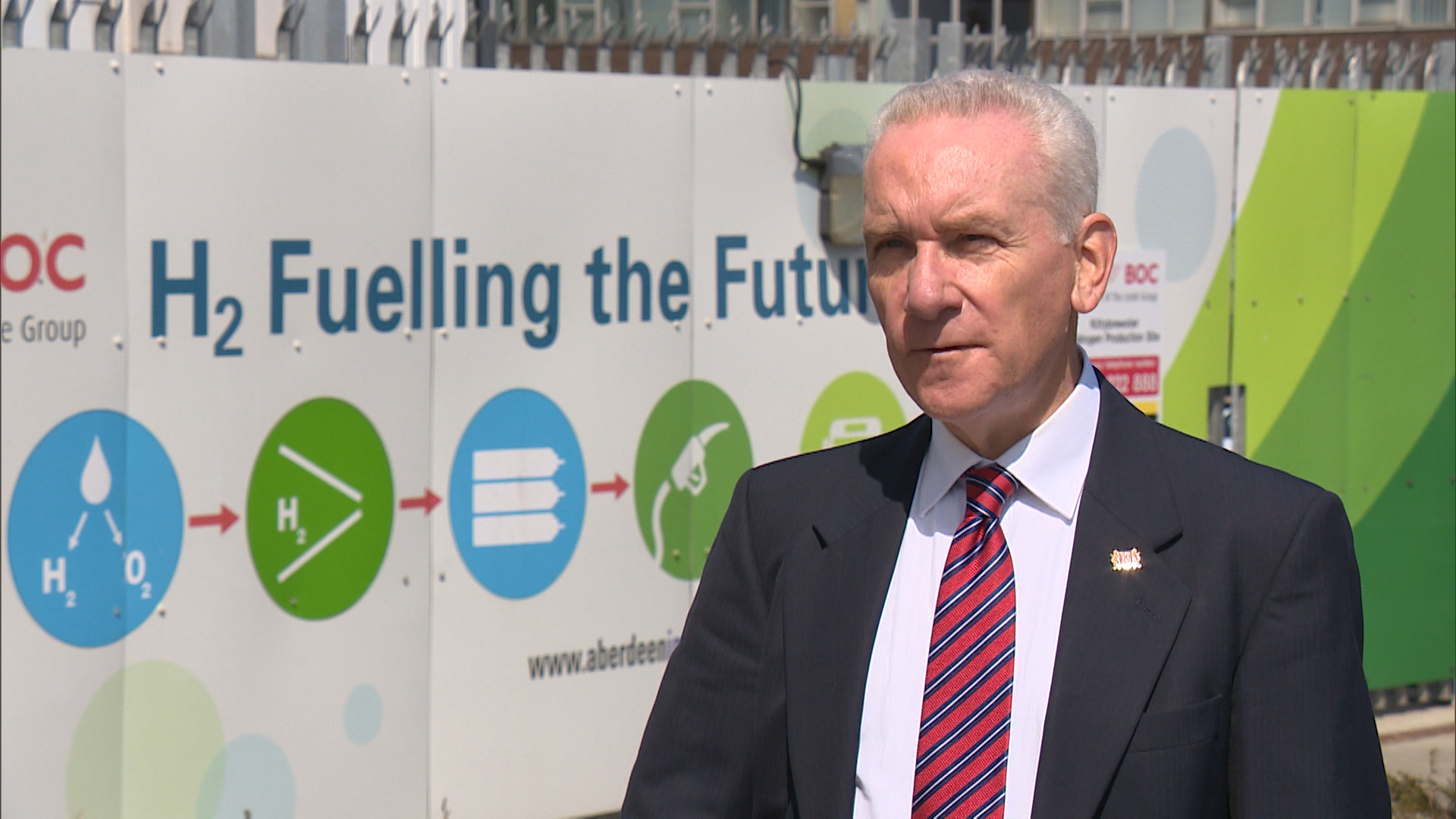 "We have to transition our economy," he said. "We've got oil and gas at the back door; we have hydrogen on our front doorstep now. We can do this.
"This is pioneering stuff. Aberdeen is known for pioneering. You prove what you can do so we are proving what can be done."
'No silver bullet'
Oil and gas companies are ramping up their investments in hydrogen as a way to diversify in a world shifting away from fossil fuel.
But while they believe it has promise, they don't think it's a magic solution.
Will Webster, energy policy manager at representative body Oil and Gas UK, says it's no "silver bullet" for the industry.
"We are expecting it to be developed as an option between now and 2030," he said.
"It's seen as a new frontier and a new opportunity as much as anything else. We certainly think there are enough things you can identify now where you can make the initial phases of investment.
"Some of these questions are going to play out over the medium and the long-term."
'It doesn't come for free'
Professor Tom Baxter from Aberdeen University thinks hydrogen is being oversold.
The senior chemical engineering professor says the target of mass green hydrogen is years off – and the focus now should be on technology already available.
"Hydrogen doesn't come for free," he said. "You have to put energy in to get hydrogen out. What that means is that the hydrogen out is more expensive than the gas or the electricity we would use to produce it.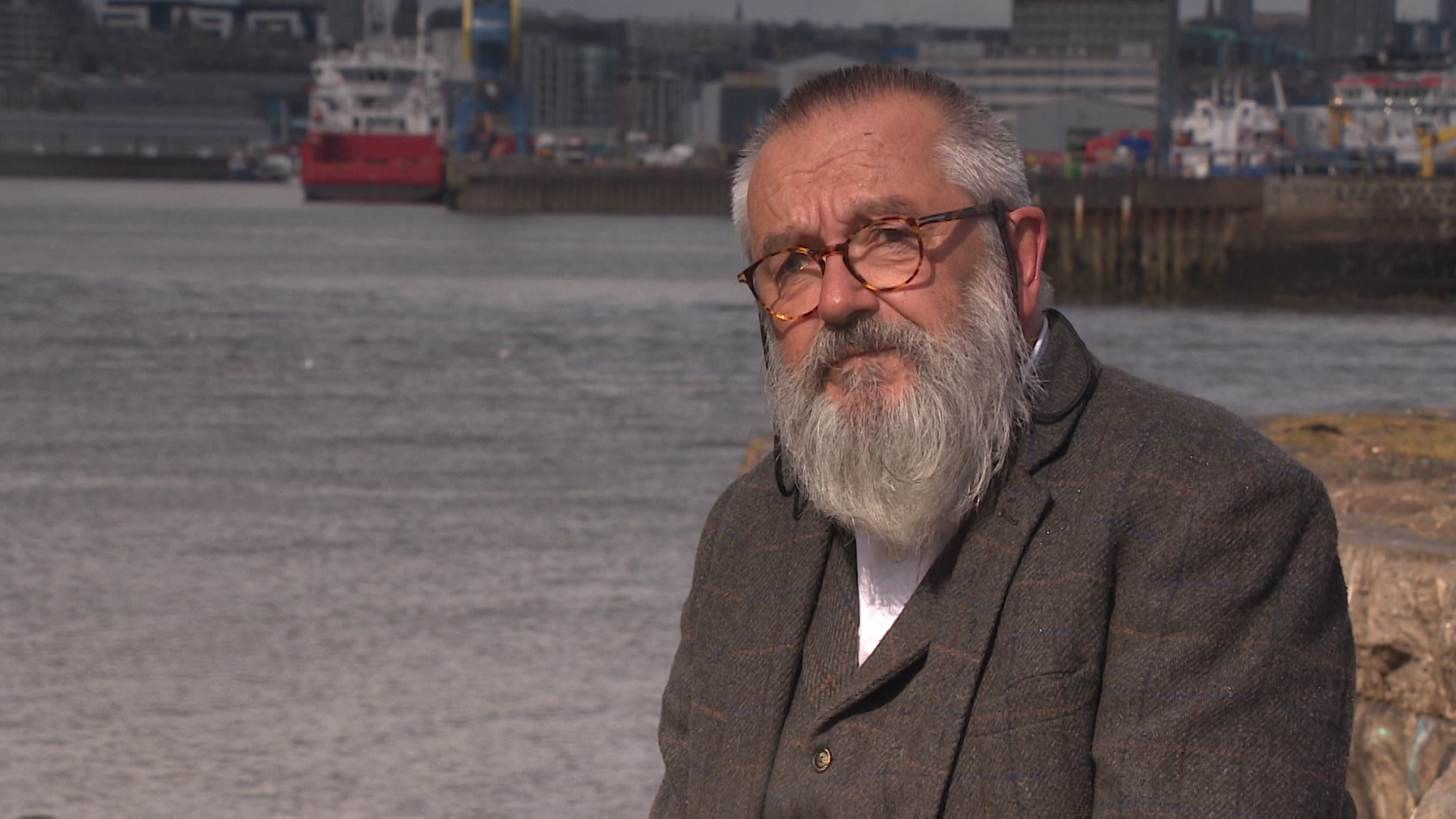 "It's going to cost the public more to heat their houses with hydrogen. And we have a lot of people now in fuel poverty. We are going to drive more people into fuel poverty.
"And I keep asking the question: how can hydrogen made from electricity be cheaper from the electricity it was made from?"
Our best hope for survival?
Whilst the debate continues around the feasibility and suitability of hydrogen, the Scottish Government has ringfenced £100m for hydrogen projects over the next five years.
It believes the element will prove instrumental in meeting decarbonisation plans, a view shared by Scottish Renewables.
Director of policy Morag Watson said: "The data is really clear that hydrogen will have an important role to play – it will be particularly important in energy intensive industries such as steel production.
"There's also a very clear case for it to be used in certain forms of transport – like ferries and heavy goods vehicles.
"In Scotland, outside the central belt, hydrogen trains may be a good way forward.
"The bigger question mark is over the role it will play in heat. Decarbonising heat with electricity is the most efficient method – but there will be places where that's not possible and hydrogen will have a role there.'
All eyes will be on Aberdeen in the coming years to see how the city's hydrogen revolution pans out.
While this element is bound to play some sort of role in fuelling the future, the finer details are still being worked on.
The race against the climate clock continues.