More than 16,000 couples normally get married in Scotland every year.
But since the pandemic began, nearly two-thirds are believed to have postponed their nuptials until they're allowed larger guest lists and full traditional celebrations.
The knock-on impact for the wedding industry has been huge – the Scottish Wedding Alliance estimates a loss of £6.5m per day.
It's been a real emotional rollercoaster for many, and not just the couples themselves.
Scotland Tonight – on STV at 7.30pm on Thursday – has been speaking to people who've been affected in different ways.
The couple: 'You only get married once'
Paul Mitchell and Gillian Kerr are currently waiting for their fifth wedding date to arrive.
"It's sad having to keep cancelling it, changing date after date," Paul says. "It was two years in the planning too and there's a lot of work that goes into it.
"You only get married once, so you want it be your day."
An August 2020 wedding was first delayed until October and then till March this year, when it was cancelled because the rules only allowed five guests, including their 18-month-old son Freddie.
They then had to delay a further booking for May and, as things stand, are due to tie the knot on July 10.
Gillian says: "It's just horrible having to re-organise everything, your heart just sinks, you don't look forward to it anymore.
"I got the point where I thought, 'let's just go to the registry office and get it over and done with'. I even bought a different wee dress and when they said Freddie couldn't come, I just thought, 'what's the point?'."
It's not just the wedding Paul and Gillian have had to keep cancelling – there's not going to be a honeymoon for the newlyweds whenever they manage to tie the knot.
Gillian says: "We were supposed to go on a cruise a week after our first date in August. That got cancelled so we booked another cruise for later in the year, then that got cancelled too.
"So we just gave up on that idea – we're getting a new bathroom suite instead."
The photographer: 'I cut back so I don't let couples down'
Emma Sanderson has been photographing weddings for 17 years. When the first lockdown was announced last March she thought she'd be back to business by summer.
"It's not until I sat down and looked at my diary did I think, 'my business is being affected by this', but actually my first thought was just for all of the couples and their wedding days," she says.
"Because you plan your wedding for years and put all your dreams into that, and then it's all just taken away from you. There's nothing you can do, no way around it."
In a normal year, Emma does an average of 35 weddings. Because she also does newborn sessions and portrait photography, 2020 left her diary completely empty.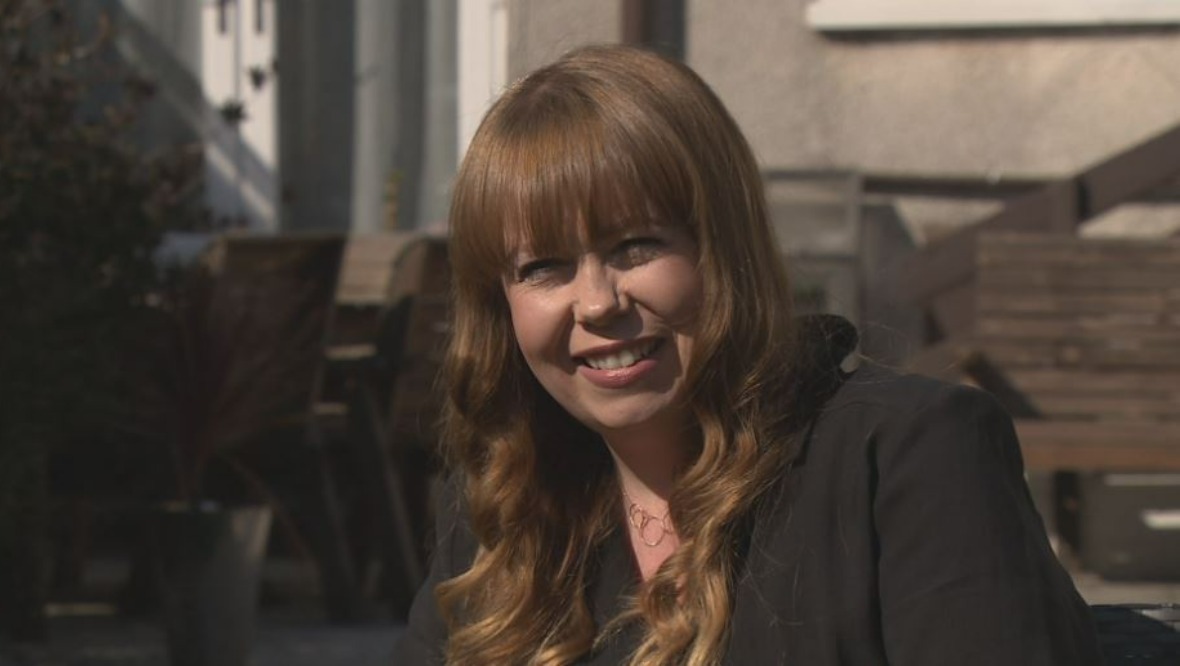 "Including the one I shot before lockdown, I had three weddings in 2020," she says. "It's been very difficult. My priority was to be here at the end of this, so I did as much penny pinching as I could in my own life so that for all the people who trusted me with their wedding day, I'll still be there."
Although Emma lost out financially from cancelled and postponed weddings, she's managed to stay afloat.
"I think I've been fortunate in the grants that I've been given, because I have a studio and two rooms that I rent from a landlord, I've had a grant for them," she says. "But so many of my colleagues haven't had that, and I honestly don't know how they're going to survive."
For Emma, weddings are not just a job, they're her passion.
"I just love it," she says. "I always get very involved in the wedding day. I'm always in touch with my couples beforehand and afterwards, so I build a real relationship with them.
"When I turn up on the wedding morning I have butterflies in my stomach, not for the job that I'm doing, but for the excitement of the wedding day. I've missed it, I really have. I'm looking forward to it all kicking off again and getting back into it."
With the easing of restrictions seeing wedding guest numbers increasing, she's hopeful for the rest of 2021.
She says: "I have a full diary as you can imagine, because everything from 2020 has been moved to 2021, so it's looking like a lovely busy year.
"But the flipside of this is that we still don't know what's ahead of us, and neither do our couples. We've just had to take each week as it comes."
The cakemakers: 'We thought we'd have to sell the house'
Edwina and Chris McNulty started Rosewood Cakes in 2014.
Edwina was on maternity leave with her first child in 2010 and started making birthday cakes for friends' children. Four years later, she quit her job in HR to follow her dream.
"I resigned and within a month I was fully booked for the summer wedding season," she says.
Her husband Chris came on board three years later.
"One week I had five weddings to do and said 'I can't manage this alone'. Chris took a holiday from work to help me out and never went back. Chris can't believe he's now an expert in chocolate ganache and patisserie."
But last March, they saw their business grind to a halt. They went from making cakes for around 250 weddings in a typical year to doing none in 2020.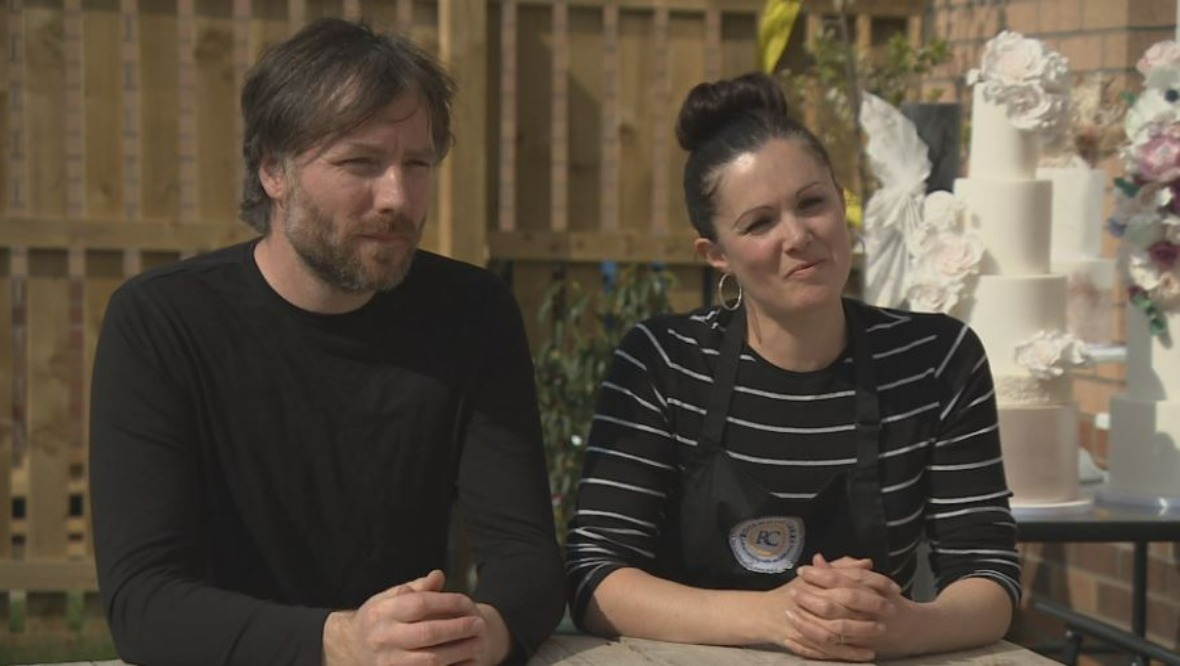 "I honestly thought we were going to have to sell the house, it was a terrible time," Edwina says. "Overall we've lost over 80% of our income."
With two young children and a new house to pay for, Chris and Edwina had to adapt their business to make money during lockdown.
They came up with the idea of 'celebration cakes' for people who wanted to give themselves a "wee treat" on special occasions.
"We weren't sure how it was going to work as we brand ourselves as a wedding business," says Edwina. "One of the best parts of this whole process was seeing so many of our former brides and grooms come back to us to try their wedding cake again in cupcake form."
Thanks to the government support, Edwina and Chris have been able to get by, but they're really looking forward to getting back to what they love.
Edwina says: "We just want things to go back to a level of normality and to stay that way.
"At the moment we are getting up to ten postponements a day and we are doing our best to juggle everyone.
"People have maybe postponed six times and then they call us and say we've had enough, we are just going to cancel the wedding.
"We just want an end to all of that for everyone, not just for us, for the brides and grooms and for the wedding industry as a whole. We want everyone to be ok in the wedding industry."