The true impact of the pandemic on people's livelihoods is only just beginning to be felt.
With so much uncertainty, homelessness charities are anticipating a difficult winter.
An emergency response to move rough sleepers into hotels over lockdown was widely praised, but campaigners say what comes next will be key.
When the pandemic hit, the Scottish Government reconvened its Homelessness and Rough Sleeping Action Group (HARSAG), in the hope of finding some longer-term solutions.
It's now been confirmed that the traditional night shelters – the likes of church halls with beds laid out in one open space – will be phased out.
That is partly by necessity, as these are not safe in these times of social distancing, but there is also an agreement that more suitable types of accommodation should be widely available.
The Bethany Christian Trust, which has run a winter night shelter in the past, had taken over the Haymarket Hub hotel in Edinburgh to run a 'welcome centre' to replace traditional shelters.
Up to 50 rough sleepers will be accommodated, given individual rooms and 24-hour support before being moved on to more suitable housing.
The charity is also running its annual 'Buy a Bed' campaign, where a £21 donation funds three meals and a room for one night.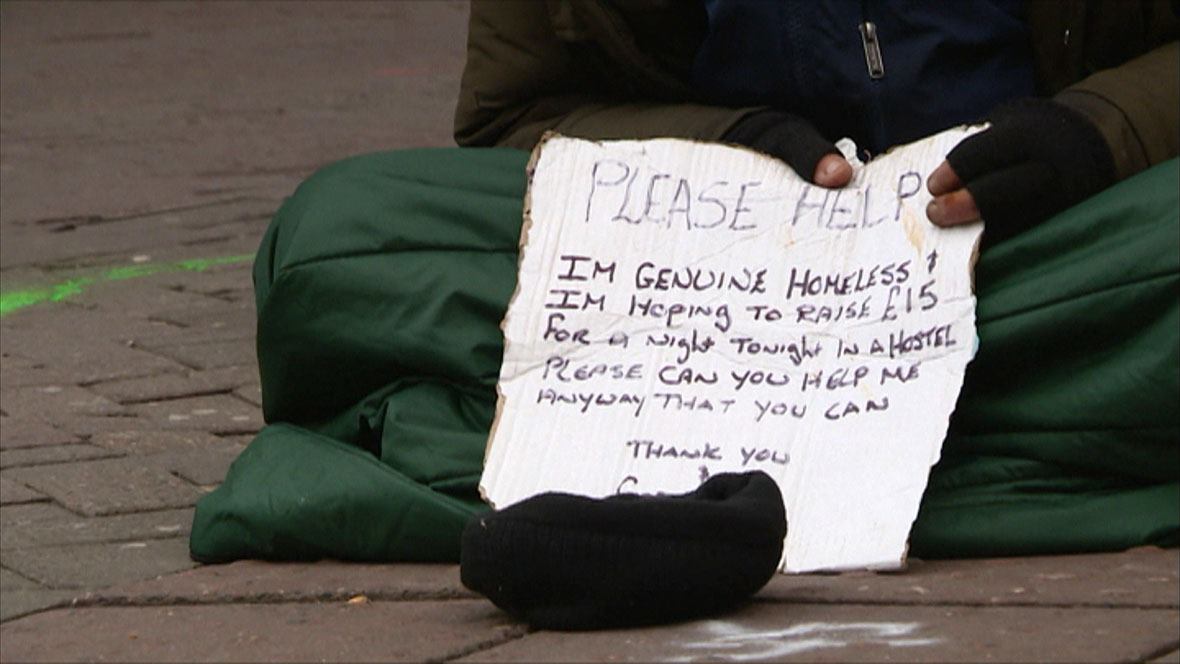 Manager Ruth Longmuir says the welcome centre was a positive step.
"It's great to be able to offer en suite rooms for people where they can have somewhere safe and warm, with a real focus on moving people on to more appropriate accommodation," she says.
"Moving from being in one big hall where we could see everybody and look after everyone to looking after people in individual rooms, when people are in very chaotic situations and they're very vulnerable, it is a risk – it's something we're aware of. One of the things we do is we check on people regularly."
Volunteers from Simon Community Scotland have been out on the streets supporting rough sleepers in Glasgow since the start of lockdown.
While the focus was on getting a roof over everyone's heads, some people have reservations about sleeping in a hotel or hostel.
Volunteer Darren Hay says: "People who are trying to stay clean and have got addiction issues and that, they don't want to be put in that position, they've got addictions that they openly admit, and to put themselves in that position they know that it's not going to end well, so some of them just opt to sleep on the streets.
"It's hard finding people in that position, knowing that some of them are going to be sleeping under the stars, in a bin room, in an alleyway."
The Everyone Home Collective, made up of 30 homeless charities and organisations in Scotland, says housing needs to be "at the heart of Scotland's recovery from Covid-19".
It's publishing a series of "route maps" to make homelessness a thing of the past.
Accommodation comes in different guises, and Housing First is seen as a good solution for many.
It involves a person being given their own tenancy, with tailored support to help them depending on their individual situation.
Martin Gavin, of Homeless Network Scotland, told STV: "It's a way of providing a home first, and then supporting that person to go on and build and live their life.
"The answer to homelessness, the solution to homelessness, is a home, and Housing First provides that way of moving people through the system and that's more important now than it's ever been."
Adam Cheshire, who has struggled with mental health issues since suffering a head trauma as a teenager, became homeless after a dispute with a flatmate.
He's now in a Housing First tenancy through the Salvation Army, and having regular contact with his support worker has made him feel like life is back on track.
"You are very much the captain of your own ship, the leader of your own life," he says.
"They are just there to support you in any way you can. They customise their interactions based on the individual. It makes you feel like you're being listened to."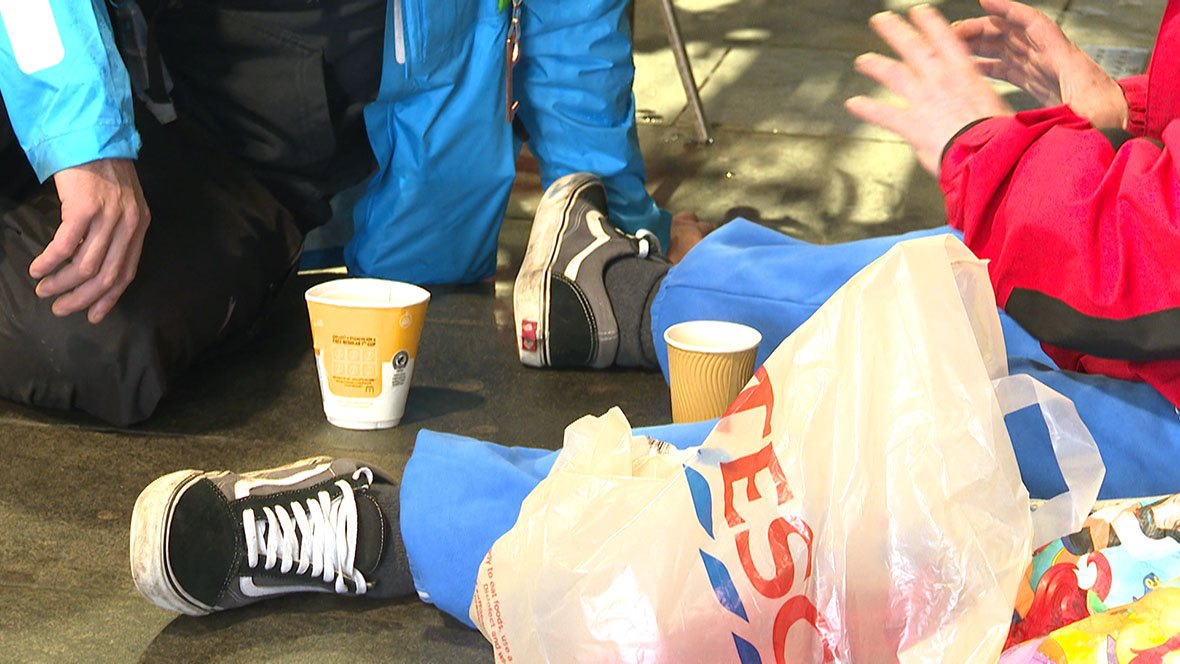 There are currently more than 300 people in Housing First tenancies in six council areas of Scotland. But for some people, more support is needed.
Rowan Alba's Thorntree complex in Leith, Edinburgh, caters for men with alcohol dependency. It's housed 70 people since it opened 16 years ago – with just one eviction.
Chief executive officer Helen Carlin has now launched Common Ground for Homelessness.
The share issue investment encourages people to put a minimum of £500 towards a project to buy and convert another property to create another supported accommodation complex, which would take nine people off the streets.
It's so far raised just under £200,000 of its £650,000 target.
Ms Carlin told STV News: "When you invest in that, you're directly putting a roof over a homeless person's head for life. Nobody should be on the street. So really what we need are long term solutions where people are accommodated, supported, fed and looked after."
Others just need a "stepping stone" on the way to an independent home. That's what Rory Bruce needed when he left his family home after a fallout last year.
After a stint in a hostel in Edinburgh city centre, the 21-year-old is now in supported accommodation with Hillcrest Futures in Oxgangs, the Edinburgh district in which he grew up.
He says it's giving him the confidence and structure he needs to look to the future.
Rory, who has been writing and recording rap music under the stage name RJAB, says: "I've settled in here so it's almost a stepping stone to getting my own place, but it's been really beneficial to me for my mental health and my confidence, I've been feeling a lot better since I've moved in here.
"There were times when I was feeling down after being alone in the hostel and wanting to think of new things to do and whatnot, so to come up with things and express myself has been no bad thing."
Campaigners say the positive stories of people like Adam and Rory should be commonplace; the Scottish Government has updated its homelessness action plan to reflect that.
Housing minister Kevin Stewart MSP, who co-chairs the Homelessness Prevention and Strategy Group, said: "This updated action plan renews our commitment to ending homelessness and rough sleeping once and for all, particularly by expanding services such as Housing First that provide longer-term accommodation and give homeless people the time and space to establish new lives for themselves.
"We are also placing even greater emphasis on preventing homelessness in the first place, and our new rapid rehousing welcome centres and are a first step to ending the use of night shelters altogether."