Brandon Lee was a typical teenager. Having moved to Scotland from Canada, he worked hard at school and wanted to study medicine.
He made good friends at Bearsden Academy in Glasgow, impressed his teachers and even starred in the the school play.
Which all sounds pretty normal – except for the fact that Brandon's actual name was Brian MacKinnon. He wasn't Canadian. And he wasn't 16 years old. He was 30.
The truth, when it emerged in 1995 as he tried to enrol at Dundee University, made headline news.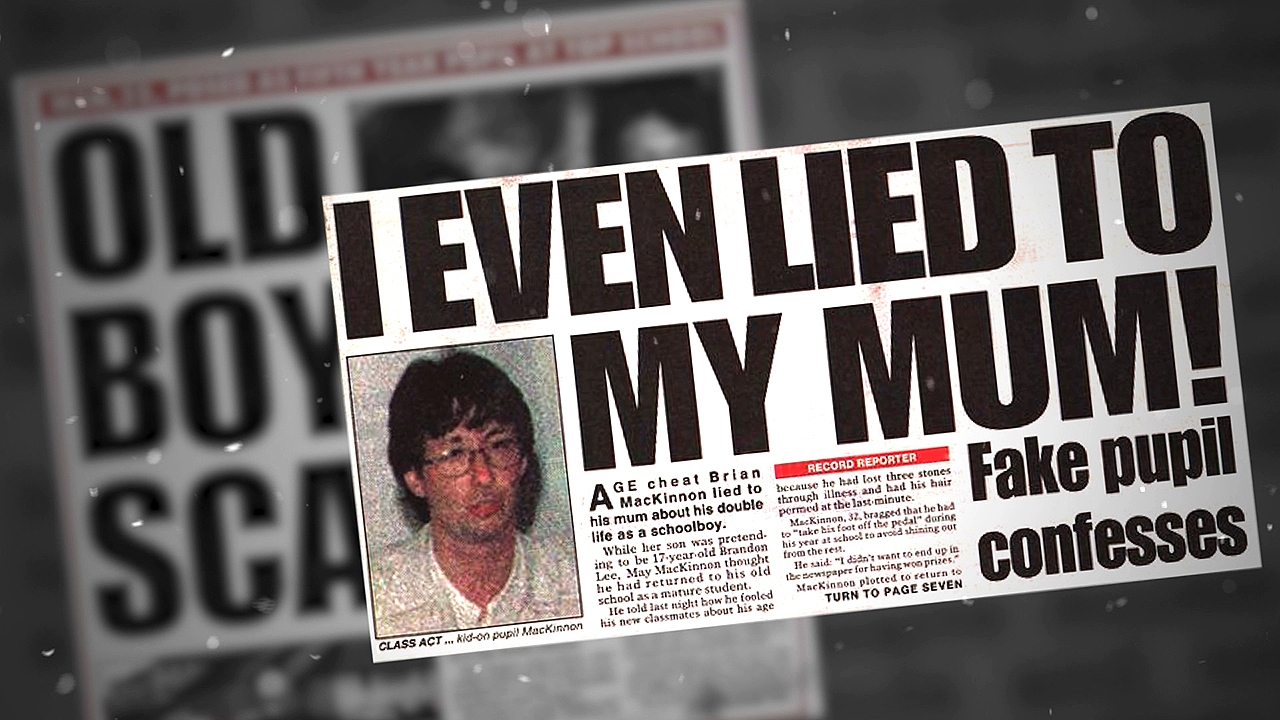 It turned out Brian was a former Bearsden pupil who had flunked a previous bid to become a doctor – and years later decided to take another stab at it by lying about his age and going back to school.
How this Peter Pan wannabe fooled so many people is now the subject of a new documentary made by former classmate Jono McLeod and featuring Alan Cumming.
Close calls
"The number of close calls Brandon had at school is mind-blowing," Jono told Scotland Tonight.
"There were instances where he went for lunch in the high street with his school tie off and teachers from the 1970s stopped him and said, 'Hey, how are you doing? What are you doing around here?'.
"There were moments where he was nearly busted, probably every week."
In one scene in the film – My Old School – Brandon is almost pulled over by the police while driving his classmates.
"Brandon could mysteriously drive a car before any of us were allowed to," Jono said. "And he had a car. He told us that where he was from in Canada, you could drive at 14.
"You just think, the backside must have fallen out his trousers at these points."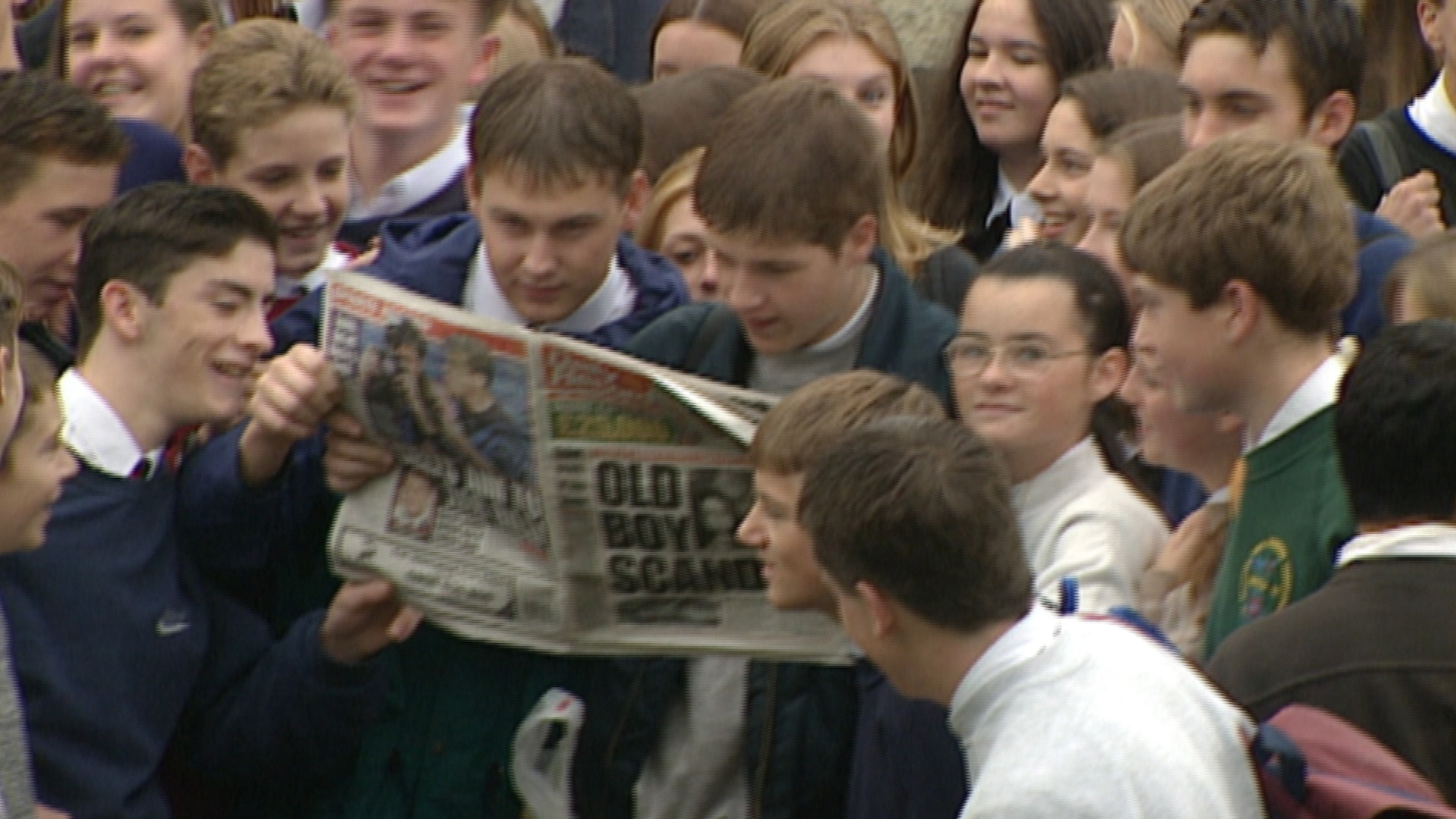 My Old School, which has its European premiere at the Glasgow Film Festival on Thursday, includes former classmates and an interview with Brian, lip-synced by Cumming.
"It has always been our dinner party story for the past 25 years," Jono said.
"It's the one you pull out the bag and everyone at the table goes, 'eh, what?' I knew that would translate into a story that people would engage with."
'Highly intelligent'
Nicola Walker was just 15 when she became friends with Brandon as they starred together in a school production of South Pacific.
"He was highly intelligent," she said. "We had great, in-depth conversations. We didn't have very much in common, but he was a very engaging individual.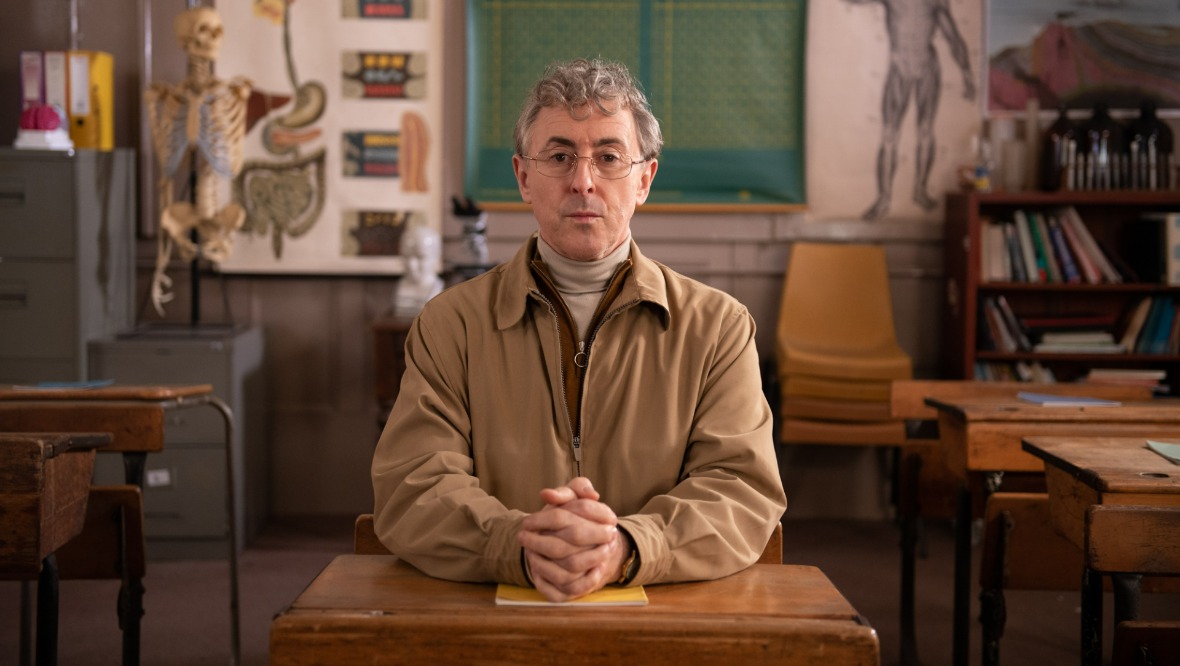 "I had taken this person at face value, he was my friend, he was a nice person, a kind person. There was a shock, but there was more of an intrigue."
Should we have known?
Looking back now, Jono and Nicola are divided on whether they should have known their teenage friend was actually a man in his 30s.
"I was just a 15-year-old girl," said Nicola. "You just presumed there were checks in place to make sure a 30-year-old man was not a pupil in your school."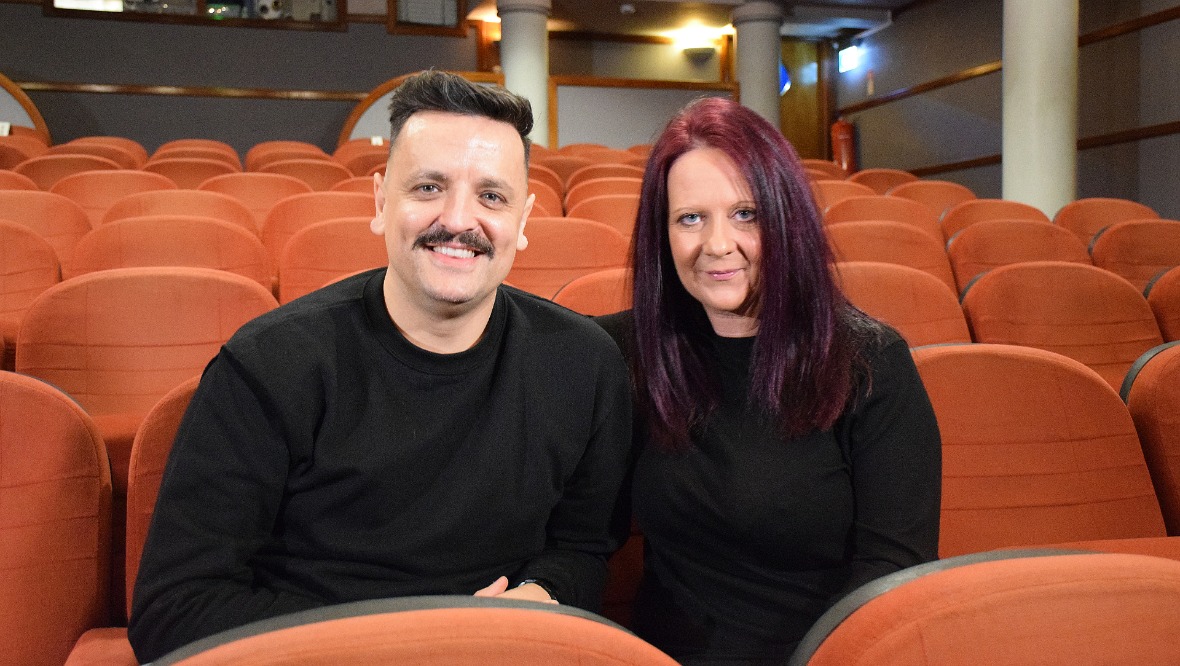 Jono thinks less "coddled" kids would have discovered the truth earlier.
"If this had happened at Clydebank High, they would have got it," he said. "I think we were the coddled kids at Bearsden. We were all idiots."
"I think if it had happened at Clydebank High, they'd probably have beaten him up," Nicola replied.