Covid, political scandals and the soaring cost of living are dominating the headlines – so how about some good news?
From recovering after illness, to rescuing dogs and making people laugh, Scotland Tonight has been speaking with four people who have plenty to look forward to in 2022.
Here, we tell their stories, which can also be seen on STV and the STV Player at 7.30pm on Thursday.
'They said I might never walk again'
Cancer survivor Aidan Hogg, 16, was out sledging with friends last March when he fell and hurt his back.
He expected the bruises to fade and the pain to disappear, but it got worse, and during a visit to A&E, his legs gave way.
Checks confirmed that the Musselburgh teenager had leukaemia – requiring four blocks of chemotherapy over six months.
"They said I may not walk again," Aidan said. "That probably hit me the hardest. It upset me more than the cancer thing.
"Rehab was hard at times, but I actually enjoyed it because it took up a lot of my time in the hospital. Just thinking about being able to get up and walk drove me to do more and more."
Aidan is back on his feet after being discharged from hospital in December, following the welcome news that he was in remission.
Singer-songwriter Callum Beattie and his manager got in touch with Aidan, dedicating his song 'Warrior' to him and starting a GoFundMe page to help Aidan and his family.
On the song, Aidan said: "It makes me quite sad to listen to, but at the same time it makes me appreciate everything I have now.
"This year I'm excited about not being in hospital and getting out with my friends, hopefully to the football, watching my old rugby team play.
"It's nice to make the most of the stuff that I have now."
'It has changed my life'
Jane Crewe has had a lifelong love for Samoyed dogs, and has two beloved rescue 'Sammys' at home in Edinburgh.
Over lockdown, she had the quirky idea to teach herself how to use a spinning wheel – to turn the dogs' fur into yarn.
That developed into her online '100 Clouds' project, which saw enthusiastic dog owners send her fur from all over the world – from Finland to Hong Kong.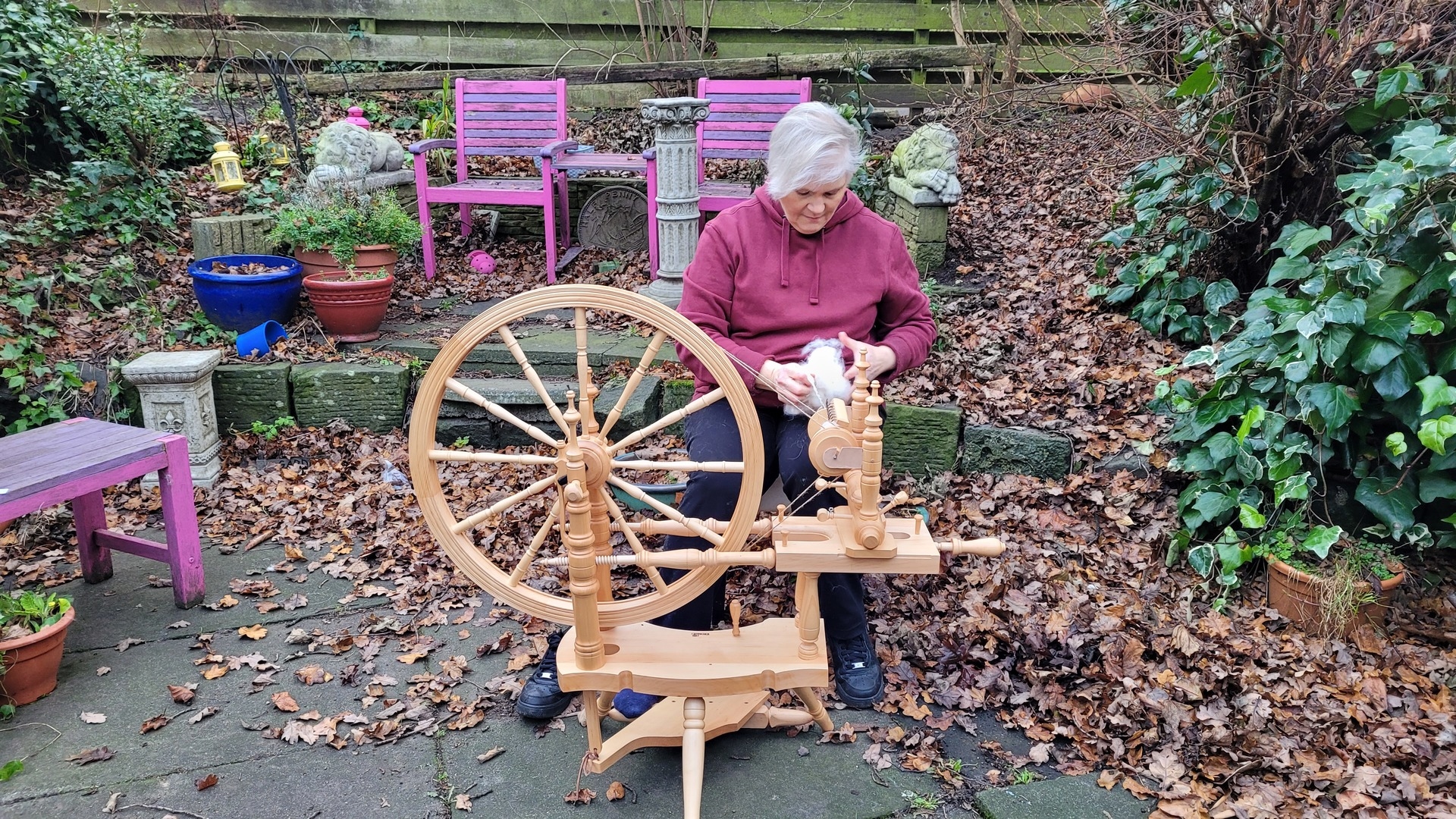 Every day, she would spin a different dog's fur, managing to create 114 balls of yarn in total.
"We've built up this massive community," she said. "I've got invitations to go all over the world.
"I think it has changed my life, it's given me a lot of confidence. I've had the chance to experience things that I never expected to."
'Massive inspiration'
Former debt collector Gary Meikle had a tough start to life and only dipped his toe into stand-up comedy when he reached his mid-30s.
He went full-time four years ago when one of his YouTube videos – talking about his daughter's eyebrows – went viral.
Now he's preparing for a gig at Glasgow's Royal Concert Hall, and then a string of shows in Europe, Canada and the USA.
A lot of his comedy is inspired by his daughter and granddaughter – he became a dad at the age of 16, and then a grandad at 38.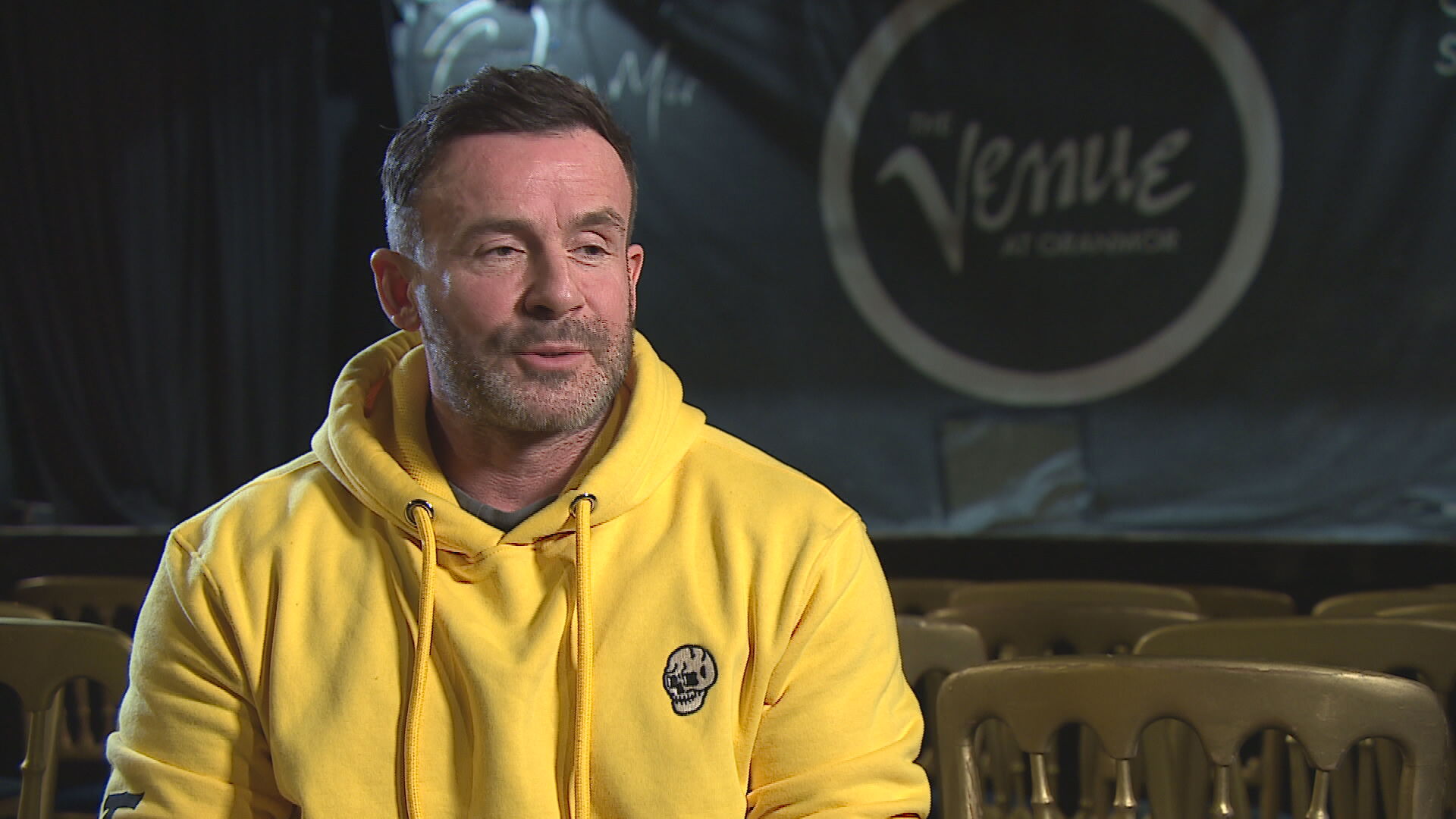 "My family is a massive inspiration for me," he said. "I've done it all quite young, but I like it like that. Because there's less of an age gap, we've actually got more in common.
"I've definitely missed performing. When I'm on stage, I get the laughter and recognition that I'm liked. And that's something I never had as a kid growing up. I was always the new kid in the new school. We moved around a lot.
"In a weird way, it's me getting what I missed out on in childhood. The best bit is that I get loads of emails from people… just thanking me, telling me 'you brought me out my shell, you've made me feel good, you've made me forget, you've cheered me up'. That is priceless."
'There's always hope'
Michael Ellis set up Wellbeans, a coffee company and social enterprise which supports mental health projects.
Part of the profit from each bag of Wellbeans sold online goes towards the mental health charity SAMH, while student wellbeing services at Heriot-Watt University benefit from every cup of Wellbeans coffee poured in its union cafe.
Wellbeans also runs weekly live chats on social media, to help keep the conversation around mental and physical health going.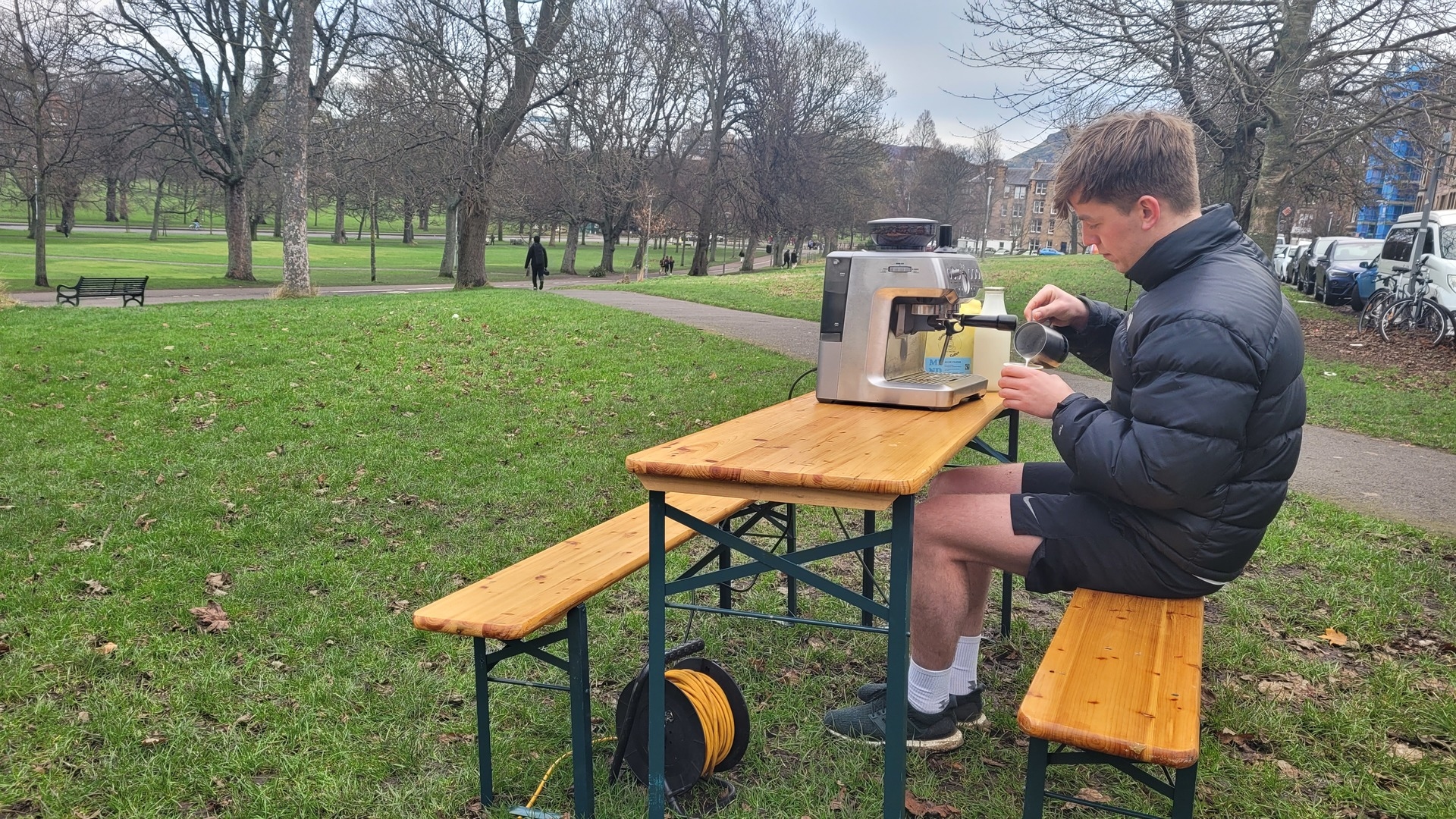 Michael, who created the start-up after struggling with an anxiety disorder at university, said: "It's definitely been inspired by conversation with coffee.
"That's a big thing, being able to talk about mental health. It can be debilitating but there's always hope.
"The more we grow, the more good we can do to positively impact lives."