Former Rangers chairman Dave King has valued the playing squad at up to £200m and believes player sales in the summer are essential for the club to balance the books.
In an exclusive interview with STV, King backed Steven Gerrard to deliver trophies, insisting the Ibrox boss is in it for the long haul and will see out his contract until 2024.
King this week agreed to sell his stake in the club to supporters group Club 1872 – which would make it the single largest shareholder at Rangers.   
Q: Why did you decide to sell to Club 1872?
A: The reason it's Club 1872, that's my best representation of what I feel is a meaningful supporters group. We've got a long relationship, I trust the individuals in 1872. They are presently the sixth largest shareholders. It seemed to me, if I was looking at a way of transferring greater influence to supporters, it would be the best medium to do that.
Take three years and if at the end of the three years they've done well, I'll give them a fourth year. So basically I see myself as being in a super fan partnership with them and they'll do as well as they do. I'd like to think the supporters, given what's happened in the past decade, would understand this is really a once-in-a-generational opportunity to really get that level of investment in the club.
But it goes to affordability, the demands on the supporters are great, we know that. I'll be watching with interest what level Club 1872 get to but it really is a once-in-a-lifetime opportunity. Certainly Club 1872 and the individuals there who are closer to the supporters than I am feel they have a really, really good chance of buying all the shares and, if they don't, I'm happy to keep what's left.
If they do become the single largest shareholder in the club, do they deserve a seat on the board?
I think they certainly deserve a seat on the board. If they ask my advice, I would say keep the key individuals who are running and functioning Club 1872, who are connecting with supporters, keep them off the board. But get someone you trust to represent you, so at least you have representation. But understand that person who represents your interest is not going to be party to individual communications with groups. I think that would be the best way for Club 1872 to support it and if I was chairman, that's something I would support.
Would the current chairman be receptive to that?
I would think so.
You're the man who brought Steven Gerrard to the club, what are you making of the job he's now doing?
I think he's probably ahead of where we thought he'd be.
Are you confident he'll deliver the league this season, given the state of affairs just now?
I'm certainly hopeful. I think Celtic are better than they are playing, I think their squad is better. It will be interesting to see whether they have any managerial changes and whether a new person, if they did come in, gives them a boost or doesn't give them a boost. I think there's a lot of uncertainty, let's say, on the Celtic side, as to how they're going to be for the rest of the season. But if I look at it purely from a Rangers perspective, they've looked dominant.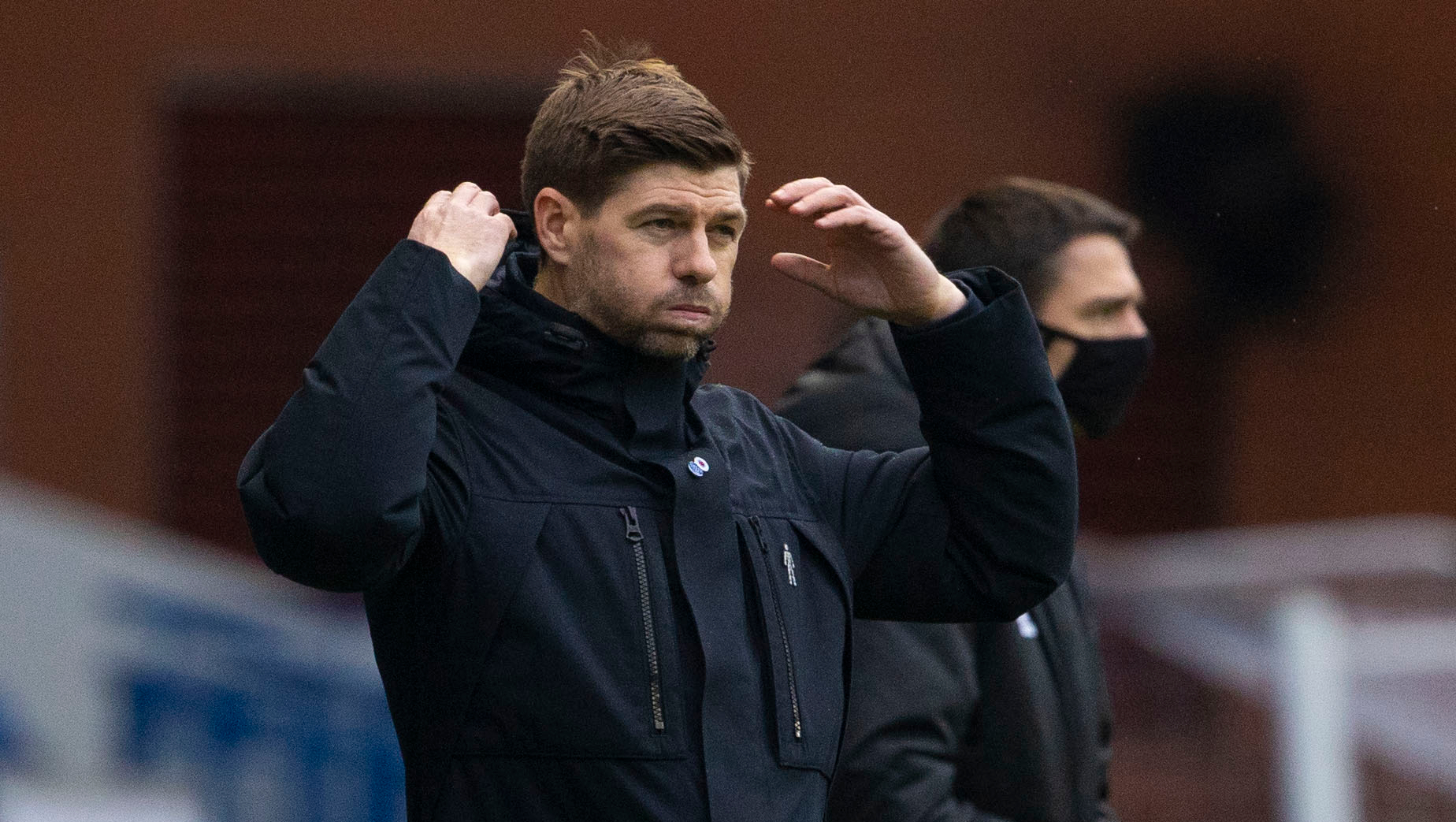 A couple of years ago you predicted that Celtic in one season would fold like a pack of cards. Is that what we're seeing now? Do you stand by that comment?
I stand by it. Celtic have had a run, they've won titles. We weren't there, I think five of the years, we weren't there. When we came back we clearly didn't have the resources to compete. We've slowly built that up and narrowed the gap, certainly on playing terms. We're top of the league on merit and if we can win the league this year, I don't think that will be a one-off.
So, what are you saying then?
I think Rangers can get back to being the dominant team in Scotland.
Consistently winning league titles?
Consistently.
Like they did in the 90s?
I don't want to get back to it but I really see a situation where at the end of this year, it's not over yet, and the team comes through and is strengthened further into the next year, I would expect to see Rangers start the season as favourites. That's what I want, I want Rangers to start each season as favourites.
Do you think player trading is inevitable come the summer?
I think it's more than inevitable, I think it's essential. The business model of Rangers as a successful club, the last couple of years, we were not a successful club, we were a catch-up club. We were investing – I stated this at each AGM – in resources way beyond the expected return to bridge the gap. But once you get back up there you can't continue doing that so we have to become a trading company. I think we do have assets – for the first time – that we can trade. That's going to become a key part of the manager's job going forward, how to get resources out for value, bring resources in and not weaken the competitive spirit of the team.
How would you value that squad just now?
I get a value from [sporting director] Ross Wilson, I think I stated it at the last AGM, and I think it's certainly gone up since then. If you were to give me a figure, I'd say it could even be as high as £200m, if you take the total squad.
As a business then, that must give much hope? If, as you say, come the summer two players, three players need to go to balance the books, but you know you can use a bit of that to reinvest?
It comes back to the balance of being competitive. It's a necessary business model but it comes with individual risks with individual players. You sell a player that helps you win a title and you don't replace him with someone who can do the same job. So you make a bit of cash, but lose a title. That's the job of the manager, Ross Wilson and the guys to figure that bit out.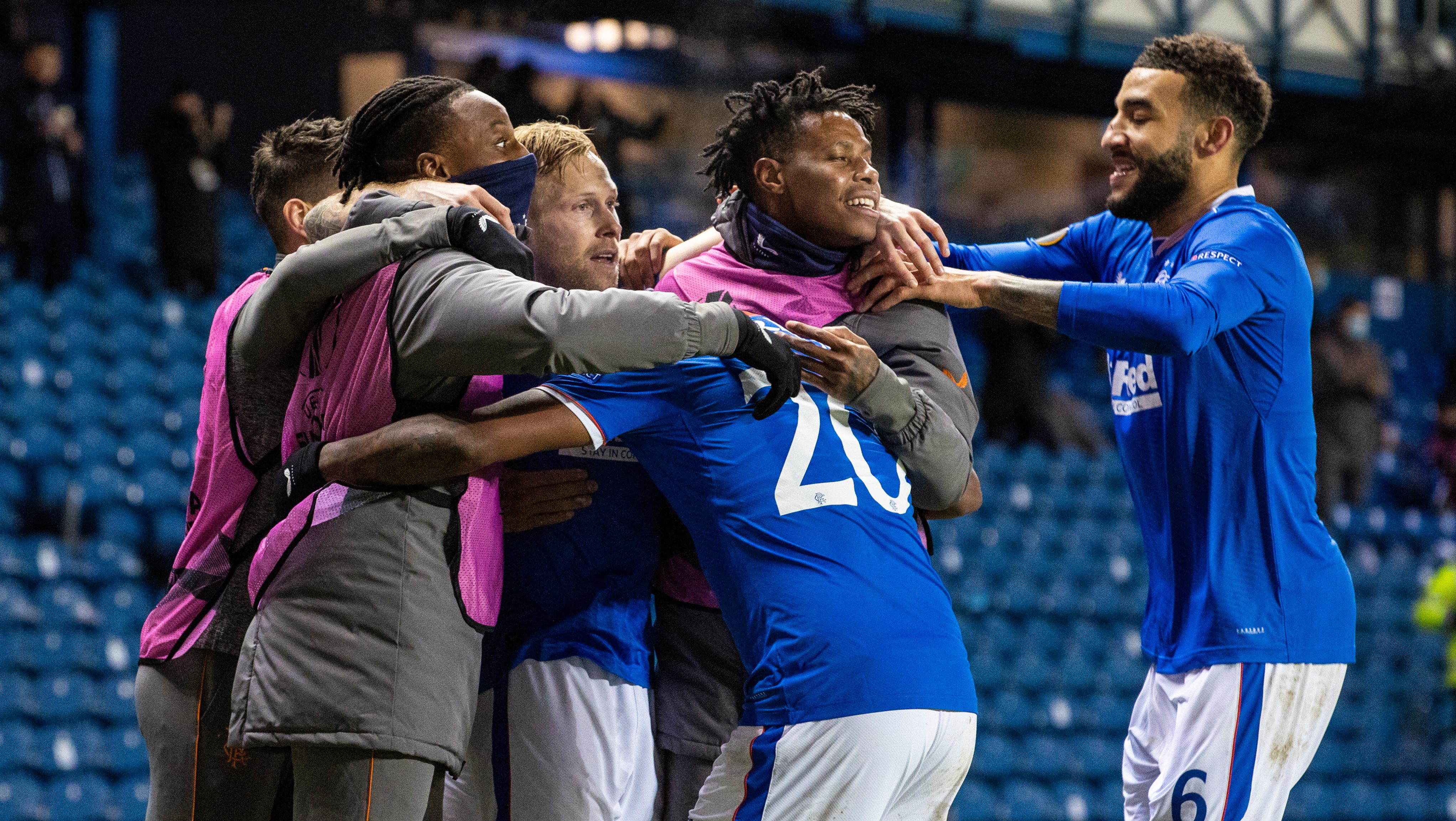 Two questions then on Steven Gerrard – as his stock continues to rise, is it inevitable that the club will have to fend off suitors? And how do you keep a manager happy in the summer if he is going to have to sell key assets?
I think it's inevitable, I guess, that there will be suitors but I certainly get no sense from Steven that he has any intention of leaving Rangers anytime soon. He's not the type of person – as I understand it – that is going to be flattered by money. I think Steven is trying to do the right thing for himself, for his career. I don't think Steven, he'll speak for himself, but in my experience of him, I don't think he'd think the job would be done even winning one title this year. I think he'd want to cement that with one or two years more and maybe have a go at the Champions League. In my view, Steven sees himself as being at Rangers for the next couple of years and I don't see him being tempted away, barring one club, and I don't think that opportunity is available shortly.
You're saying two years in addition to the time he has already served or is due to serve, so he might see this as a five-year project, you're saying?
We extended his contract so my understanding is after this year he has another three years to go. I think if we were to win the league this year, or even if we didn't, I still think another three years is a nice timeframe for Steven to establish himself, to win titles, defend titles, and play Champions League. I think that's important for him in the development of his career, plus I think he's really loving being at Rangers. He's loving the opportunity, he's enjoying being in Scotland and the challenges he's got. I really don't see his attention being diverted at this point in time and I really think he'll see the position at Rangers out.
What's your overall view of the state of the club from a financial point of view?
I think it's fantastic, I was certainly aware of the position as it was at the end of March when I had my last board meeting. We had that fundraiser, the position was good.
You think it's in good shape now… your consortium back in 2015 was able to oust that very unpopular board. Where do you think the club would be if that didn't happen?
I think the club would be in a perilous state. It's absolutely clear what was happening. That's why, if you look at what this initiative is about, I coined the term 'never again'. I was saying never again should we be in that situation. But when I thought about it later, I thought 'lest we forget' was probably another good way to look at it. If you look at what has happened to this club over the last decade, there are two significant events that I think affected supporters. You've a situation where I think most people regard the club as being owned by the supporters – spiritually, because of my club, my team and that's how we all feel about it and over the last 150 years it's the supporters that create the institution.