Donna Morrison tries hard to remember her brother Darren Conway before drugs came into their lives.
But as Scotland revealed record drug-death figures on Friday, what she can't forget is the chaos his addiction caused.
Darren had been on the brink of going into rehab when lockdown scuppered his chances – within a year, he was dead.
"When we were young, he looked after me, he was my hero," Donna says. "I'll be forever grateful for that. He was my brother, Darren Conway, just a wee fella whose life went off the rails."
'I lived in hope'
Darren, who'd been staying in a Glasgow hostel, died aged 49 on March 17 following a history of drug addiction stretching back to his early 20s.
Despite having worked before, attempts to save his life using the overdose-reversing medication Naloxone failed, and he died in hospital after suffering a cardiac arrest.
While Donna is still waiting for the results of official toxicology reports to confirm what was in his system, she knows he took heroin, methadone and other substances such as etizolam, known as Street Valium.
"He was my brother," she says. "I just lived in hope he would one day turn that corner."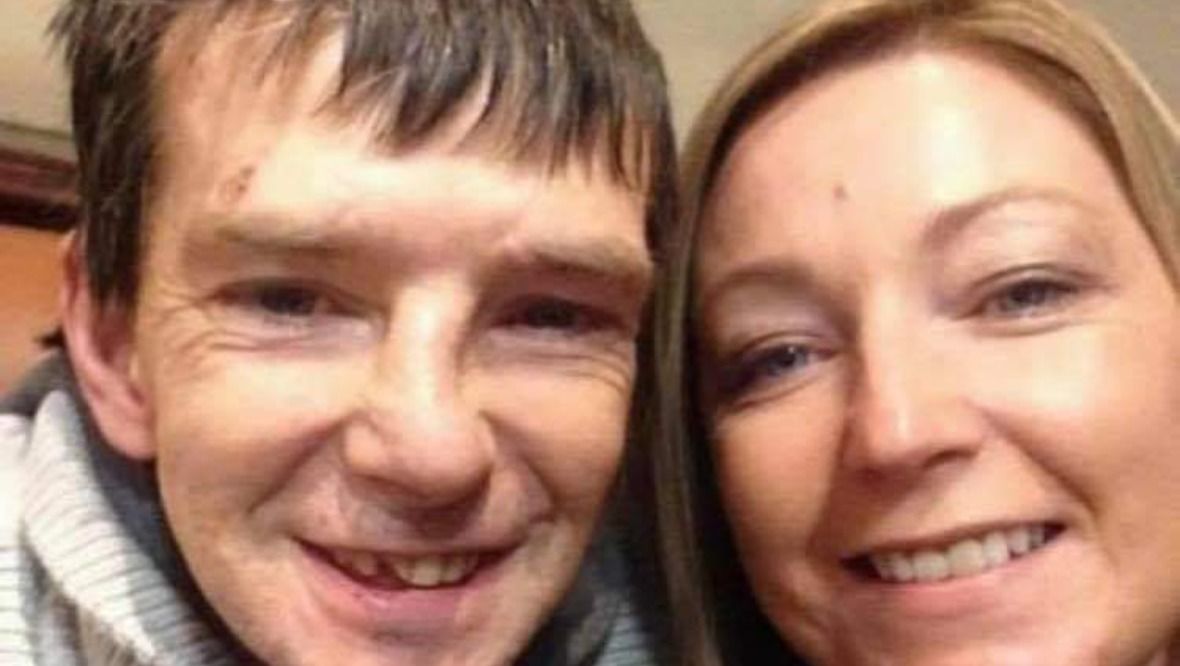 'The change was drastic'
After growing up in Irvine, North Ayrshire, the siblings left home around the same time – but while Donna only moved three miles away, Darren headed to Glasgow, where his life became caught in a "downward spiral".
Donna had children and raised a family, losing touch with Darren as he became homeless; sleeping rough and ending up in prison.
"When I got back in contact with him after a gap of around three years, the change was drastic," she says. "He didn't even look like my brother anymore. You could tell his lifestyle had consumed him.
"He had Hep C first, then HIV and his girlfriend passed away in 2015 with drugs. She was only 30. He lost one of his good friends to drugs too, but all that never stopped him.
"To me, it wasn't that he didn't want help, but getting the right support was difficult."
'Hurdles are too high'
In December 2019, Donna learned through social media that Darren had been taken into hospital with a severe chest infection. Together with a friend who was also a drug support worker, plans were made to secure him a rehab place with the charity Teen Challenge.
"You always know when people want to go into recovery," the support worker, Darren Anderson, says. "Darren had that spark when he was lying in hospital, but no one has the strength to run before they can walk.
"It's not even that there are too many hurdles – the hurdles are too high."
Lockdown
First, Darren had to reduce his methadone intake before he could be accepted for rehab. He managed this in hospital, but as soon as he was discharged, he went "back to square one" as his prescription was increased.
Then the pandemic took hold and the first lockdown was imposed in March 2020 – just as Darren was on the cusp of getting proper help.
"We got the paperwork done, we signed him up, got him linked in with rehab and Darren was buying into it," recalls Donna. "But as we were under lockdown, I couldn't travel to Glasgow to see him, so I was ordering shopping and getting a supermarket to deliver it to him at the hostel.
"In our last phone call, we spoke about the food parcel and I said 'once restrictions are lifted, I'll come up and see you'.
"A couple of weeks later, I got the phone call to say that he was gone."
Instead of making plans for rehab, Darren Anderson was instead helping to lead a funeral service.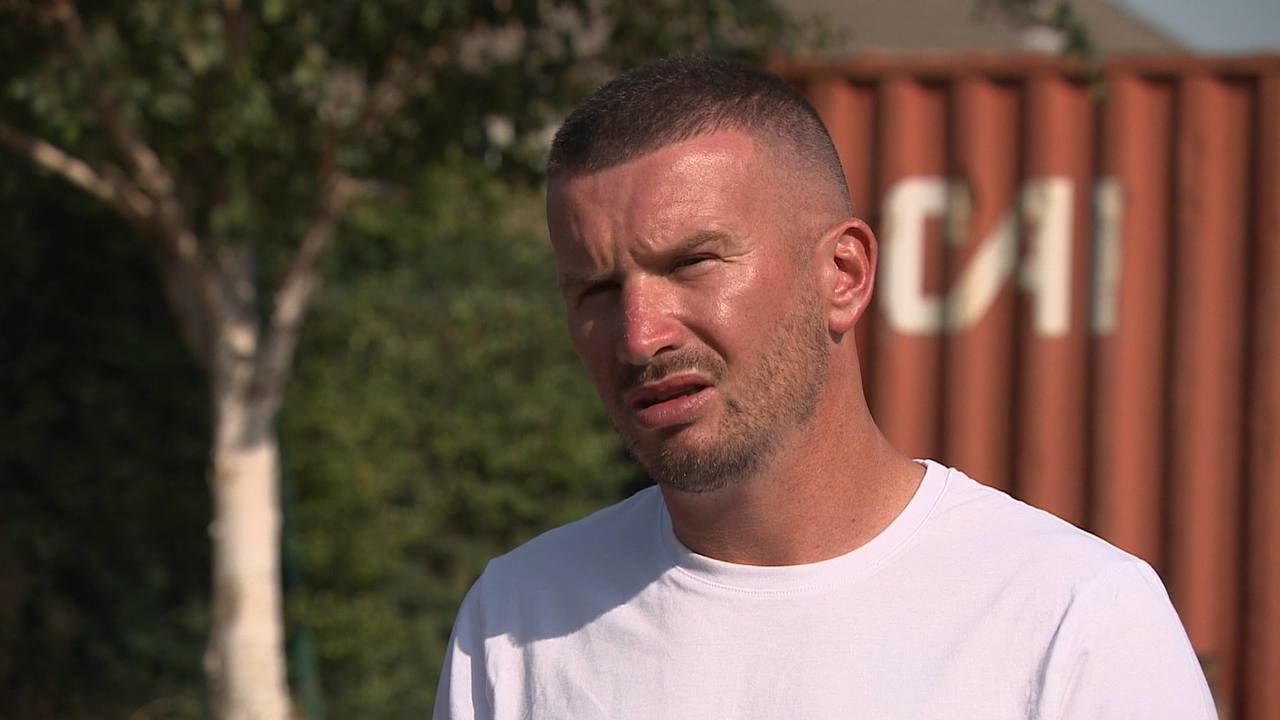 "I don't even know if there are words to describe how I felt," he says. "You can lose hope yourself. You think 'what is the point?'.
"You know you can do good things in your community and can get results. You see people getting better, getting into rehab in the right circumstances, getting the right care plan, and then something like this happens and it sets you back."
Donna has been left with unanswered questions and wants other families to be spared her pain; she asks herself all the time if she could have done more, or done something differently.
But she says: "I was one person, one person for one other person with huge issues. You can't do that alone, you need help, you need support, you need consistency."
'I hope he's at peace now'
Donna was allowed to scatter some of Darren's ashes in the grounds of Sunnybrae in Aberdeen, the rehab centre where it was hoped he would have received help to beat his addiction.
"They didn't know Darren, they never even met him, but they are now also allowing us to put a photo of him on their memorial wall," she says.
"I don't know if he'd have made it to rehab or not, but I lived in hope my brother could have turned that corner.
"He has a more settled place in death than he did in life. I hope he's at peace now."