Olympic curling champion Eve Muirhead hopes her team's success in Beijing will leave a "lasting legacy" – but doesn't know if she'll defend her title in 2026.
Muirhead, along with Vicky Wright, Jennifer Dodds, Hailey Duff and alternate Mili Smith, beat Japan to win Team GB's only gold medal at the Winter Olympics.
Meanwhile, the men's team picked up the only GB silver medal after falling to Sweden in their final.
It was victory at the fourth attempt for Scots skip Muirhead, but the success has yet to sink in.
"It's been a complete whirlwind since we got back," she told STV current affairs show Scotland Tonight. "I'm trying to be as normal as I can, but there's just so much going on.
"So many people want to speak to you and see you and it's great to catch up with family and friends and spend this time with them.
"I think the future of the sport is very healthy just now. For the sport of curling in Scotland and Great Britain, it's fantastic (to have won two medals)."
'Doubted my dream'
Muirhead made her Olympic debut at the age of just 19 in Vancouver in 2010, before winning bronze in Sochi four years later as the youngest skip to win a medal.
She then agonisingly missed out on adding to her collection in Pyeongchang in 2018, finishing fourth.
The glory in Beijing – where she was GB flagbearer at the opening ceremony – came after a difficult few years which saw Muirhead undergo career-threatening hip surgery, while the team's performances on the international stage were mixed.
Muirhead, 31, admits she did fear her lifelong dream of winning gold might elude her.
"It did enter my mind," she said. "It was a dream of mine to get this gold medal and there were times that I questioned whether I would get it round my neck.
"I had been at three (previous Olympics). The first one in Vancouver was definitely a learning experience for me, followed by my bronze medal in Sochi and then a disappointing fourth place in Pyeongchang.
"After that, you do question whether you're going to carry on, whether you're good enough, but I'm so glad I did carry on. I really put in a lot of work and I actually don't think I've missed a day's training in the last two or three years.
"It's great to know that all the hard work, not just by me but by the whole team, has paid off."
The team returned to Scotland amid a heroes' welcome and have since been catapulted into the spotlight, even appearing on the front of Hello! magazine.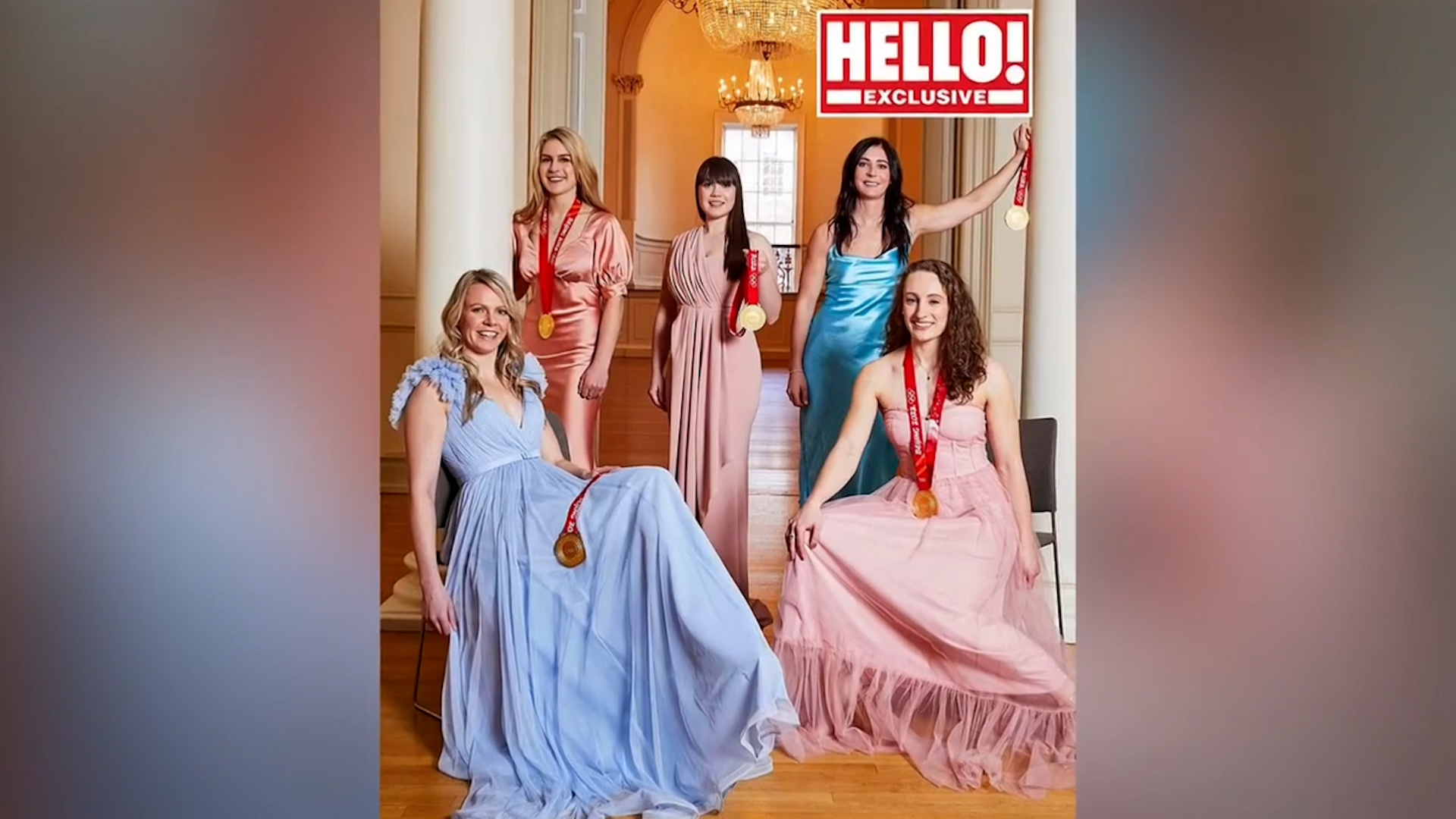 Muirhead said: "I couldn't believe when I went into the supermarket to grab a copy and you are right there – you and your team on the front of Hello!, as well as a four or five-page spread inside.
"It was such great fun and to do that alongside my four teammates made it even better. It was such great fun to get out of the tracksuit and the hoodies and the trainers and put on dresses and heels and get glammed up and get hair and make-up done. It was really good fun."
Future plans
Next up for Muirhead and her teammates is the Scottish Mixed Doubles Championship, but a decision is yet to be made on the 2026 Winter Olympics in Italy.
"Honestly, I don't know," she said. "I want to savour these memories, make the most of the next few weeks and months and then, of course, there's going to be that time that I need to sit down and decide what I'm going to do in the future.
"I am young, but I am the oldest in the team now. It depends how the body holds up.
"Right now, I'm just going to enjoy the moment with this gold medal and the team that I'm so proud of."