A father with just months to live has called for the terminally ill to be given priority access to coronavirus vaccines.
Fred Banning, from East Renfrewshire, was diagnosed with stage-four bowel cancer in February and wants to make the most of his final days.
The 38-year-old's consultant told him he could receive only palliative care and that without treatment he could expect to live just nine more months.
The marketing executive has since launched a campaign, backed by 13 leading charities, to raise awareness of the plight of those with a terminal illness.
Fred has written to the Scottish Government to outline his case.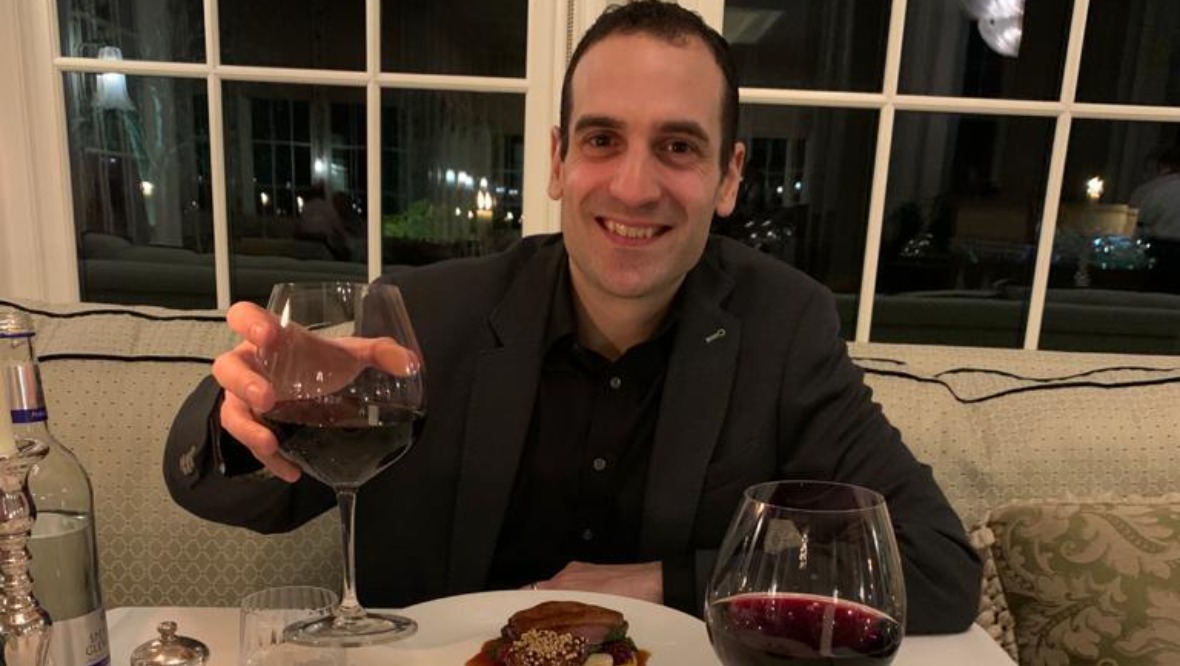 He said: "I have been fortunate to experience first-hand the expertise and selfless contribution of NHS professionals and other carers when receiving treatment during the pandemic, and I fully understand that governments have to carefully consider how to get the maximum benefit from the initial vaccine roll-out.
"This is not a case of queue jumping over equally deserving cases, but simply asking the decision makers at Westminster and the Scottish Parliament to give serious consideration as to how our society treats people who are nearing the end of their lives."
'For those of us in palliative care, receiving the vaccine will make a demonstrably huge impact on the quality of our life and death.'

Fred Banning
Fred said that receiving the vaccine would make a "huge impact" on the quality of his remaining time with his young family.
"It is fantastic to see people like Margaret Keenan become the first recipient of the vaccine and it is important that we protect our most vulnerable citizens, but for those of us in palliative care, receiving the vaccine will make a demonstrably huge impact on the quality of our life and death," he said.
"Receiving the vaccine as soon as possible could allow terminally ill patients to spend more time making memories with the friends and family that really matter.
"It would remove the crushing anxiety and extreme risk of doing very simple things that are taken for granted like the school run, or the family shop.
"Of course, we must be led by the science in taking a strategic approach to ending the pandemic, but we shouldn't abdicate responsibility entirely when some fine judgements need to be made."
Fred's campaign has been supported by charities including Marie Curie, Beatson Cancer Charity, Ruth Strauss Foundation, Cancer Support Scotland, CHAS, Brains Trust and Pancreatic Cancer Action.
Sam Royston, director of policy and research at end-of-life charity Marie Curie, said: "We support the work Fred Banning is doing on behalf of all terminally ill people in the UK and the people who love and support them.
"We hope the government will soon confirm that priority access be given to people living with terminal illness."
Scottish Conservative MSPs Donald Cameron and Miles Briggs have lodged a written question and tabled a motion asking the Scottish Government for clarity on their approach to vaccination for the terminally ill.
A Scottish Government spokesperson said; "The clinically extremely vulnerable come under point four on the JCVI (Joint Committee on Vaccination and Immunisation) priority list.
"Definition of clinically extremely vulnerable groups can be found here for more in-depth information."