A young couple have married in hospital in a ceremony organised by staff in just two days.
Rebecca Macadam, 23, and Rory Wilson, 24, decided on Wednesday they wanted to wed after Rory's health began to deteriorate.
Rory requires a multivisceral transplant and has been waiting in hospital to travel to Cambridge for assessment before he can be placed on the organ transplant list.
The couple from Falkirk had originally planned to save for a wedding after becoming engaged two and a half years ago, but sought help from Rory's nurses at Edinburgh Royal Infirmary after his condition worsened.
"They've known Rory for five years because he had two liver transplants back in 2015. He's like their ward son," Rebecca explained.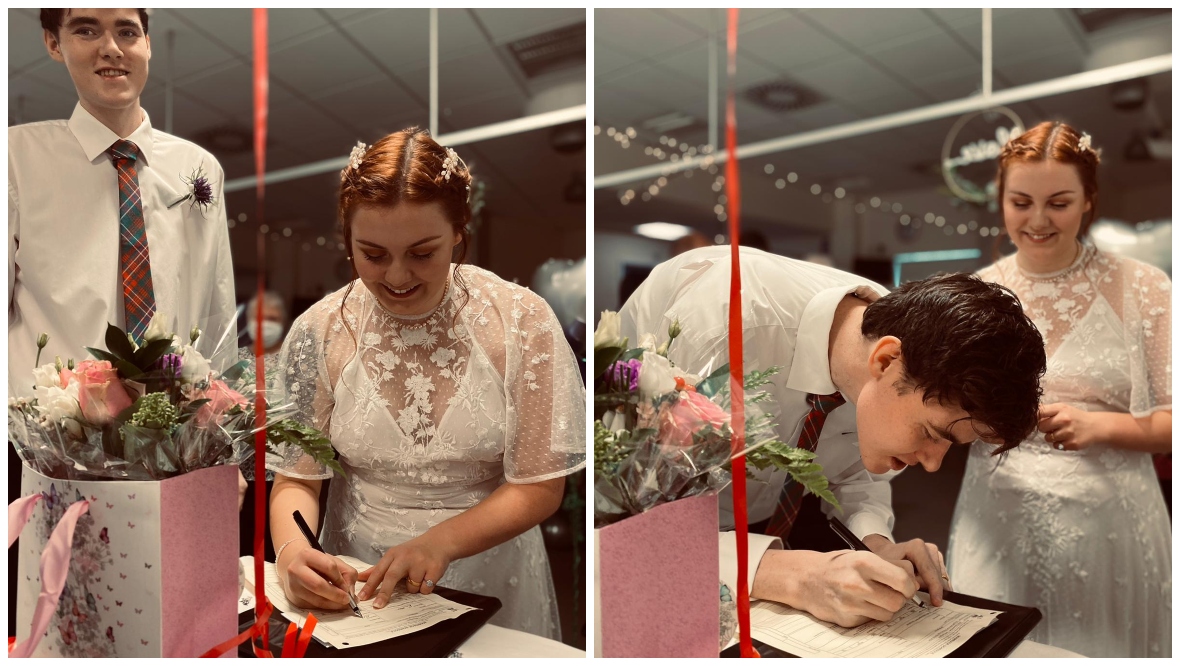 "The past couple of weeks have been quite touch and go, he's had involvement from the palliative pain team and there wasn't much that Edinburgh could do in terms of his condition.
"One thing that he wanted to do was get married and the nurses and the coordinators and everybody decided to help make that happen."
Rebecca quickly ordered a wedding dress online which arrived on Friday morning and borrowed her late Nana and Grandad's rings for the ceremony while the couple's were being delivered.
With just six guests allowed at the wedding, Rory and Rebecca each invited their parents and brothers to witness their union at the hospital.
Meanwhile staff busied themselves decorating a bay for the couple in under 24 hours.
"The coordinators of the liver transplant team organised everything from balloons to the buffet and decorations. One of them even got me a garter," Rebecca laughed.
"They did so much in such little time, I honestly don't know how they did it to be honest, they wouldn't let me see the room they decorated, I was kept in the dark."
On their wedding day, Rory, dressed in a tartan tie, stood waiting for Rebecca to walk up the aisle as staff looked on.
Rebecca said there wasn't a dry eye in the house as they became man and wife.
"It wasn't the wedding we had planned, but it was definitely something really special for us." she said.
"Our whole relationship, the hospital has kind of third wheeled it, so it was very fitting to have all his nurses who have looked after him for a good five years be there as well.
"It was very emotional, I don't think there was a dry eye."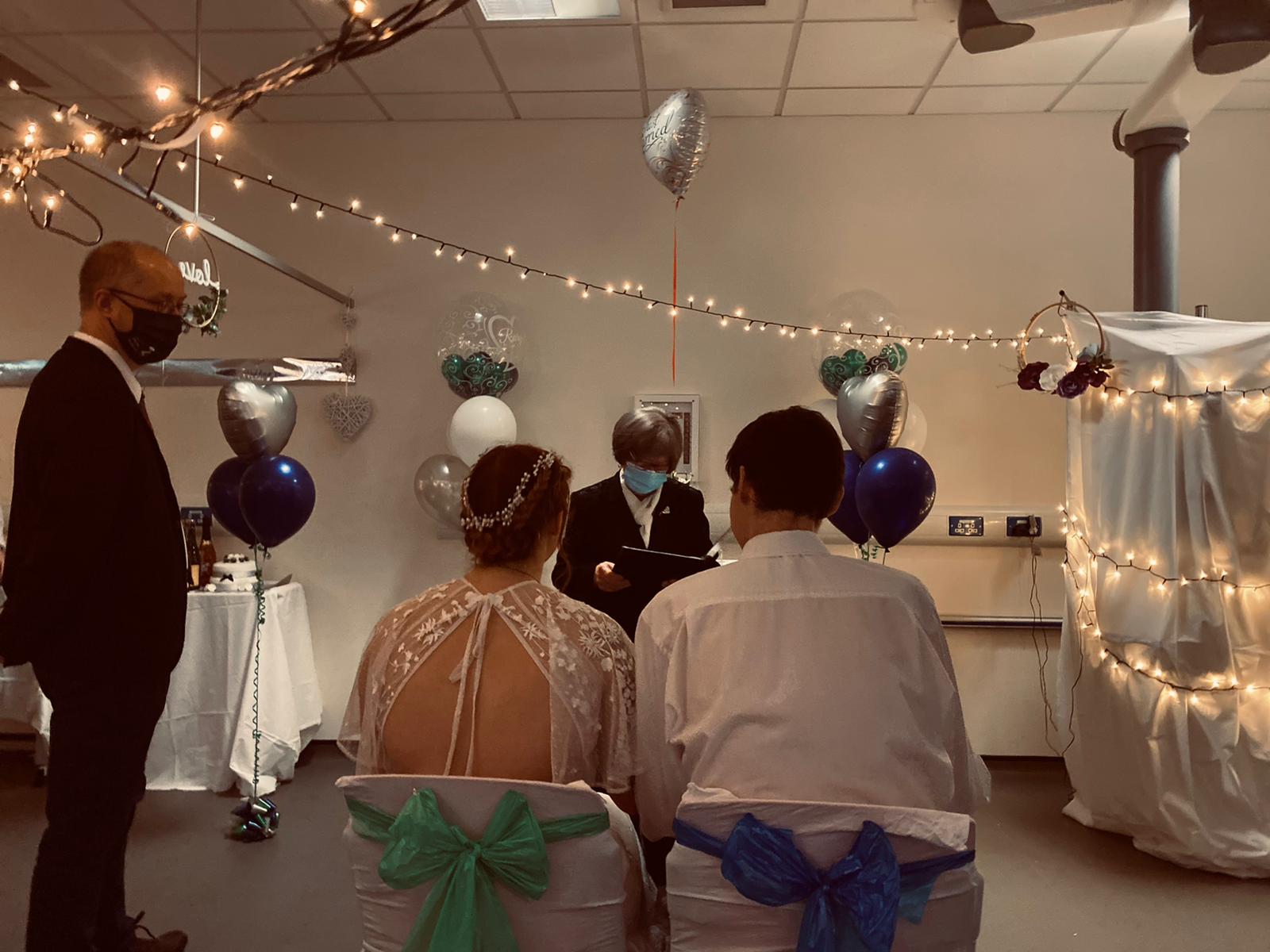 Following their wedding, the couple hope Rory can travel to Cambridge in the coming days before being placed on the organ donor list for the liver and small bowel transplant he desperately needs.
Rebecca is thankful they were able to celebrate their special day together and are hoping for a brighter future as man and wife.
"Two weeks ago we didn't think he would still be here. You never know what's around the corner."