Engineers were trying to find a gas leak when an explosion ripped through a row of shops at Clarkston Toll shortly before 3pm on October 21, 1971.
Twenty-two people – 20 women and two men – were killed as ten shops were blown out and vehicles plunged into the debris from a rooftop car park.
More than 100 others were hurt, including some who were rescued hours later as emergency workers and good samaritans dug desperately through the rubble.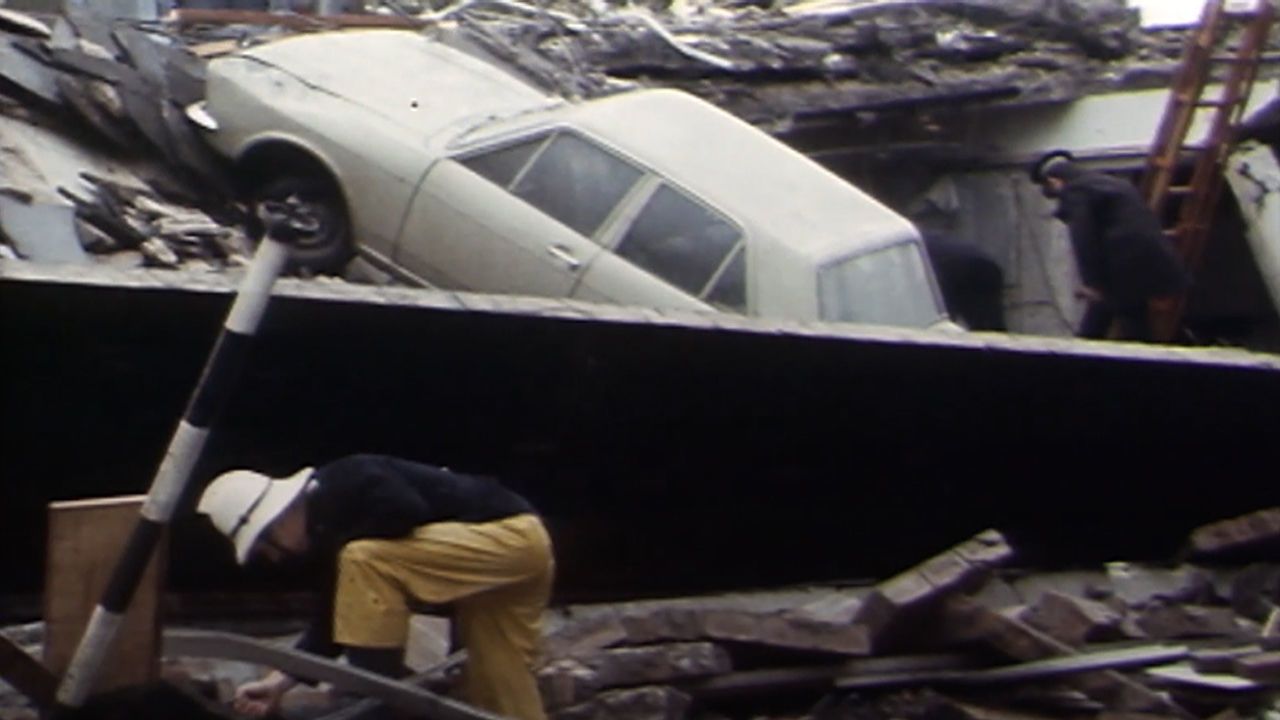 Most of the victims were customers and shop workers, and even though many of them had already complained that week about a smell of gas, no-one was held responsible for the blast.
The victims of the Clarkston Disaster will be remembered during a 50th anniversary memorial service in the East Renfrewshire town on Thursday afternoon.
'Shortly after that, it blew up'
Ted Flannigan's life was saved by chance – he went into a restaurant in Clarkston for something to eat, but changed his mind and left the scene just minutes before the explosion.
"By almost a whim, I saved my own life," the 75-year-old told STV News as he returned to the scene half a century later.
"I came out of a restaurant and drove up the road a little bit – shortly after that, it blew up.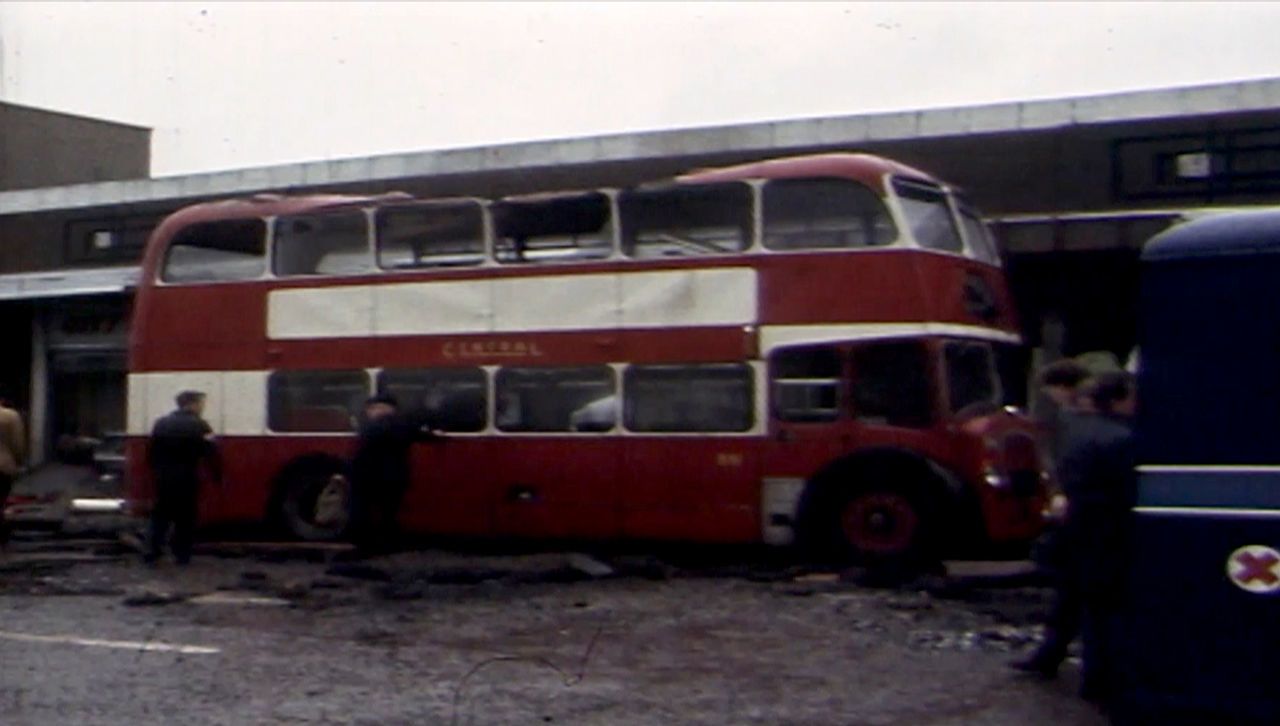 "The roof had come down, crashed through the shops, the front and back of the shops were blown to bits and poor people who were either shopping or working lost their lives.
"As an engineer, I've seen various things in my life, but nothing quite as horrendous as this.
"I spent three nights working there, trying to do anything that I could do. People were all mucking in, everybody was trying to help."
What happened in Clarkston?
Shopworkers had reported a smell of gas in the six-year-old shopping centre on Busby Road, but engineers were unable to find out where it was coming from.
Unbeknown to them, gas was actually leaking through a crack in a pipe three feet below the road surface into empty, unventilated cellars beneath the shops.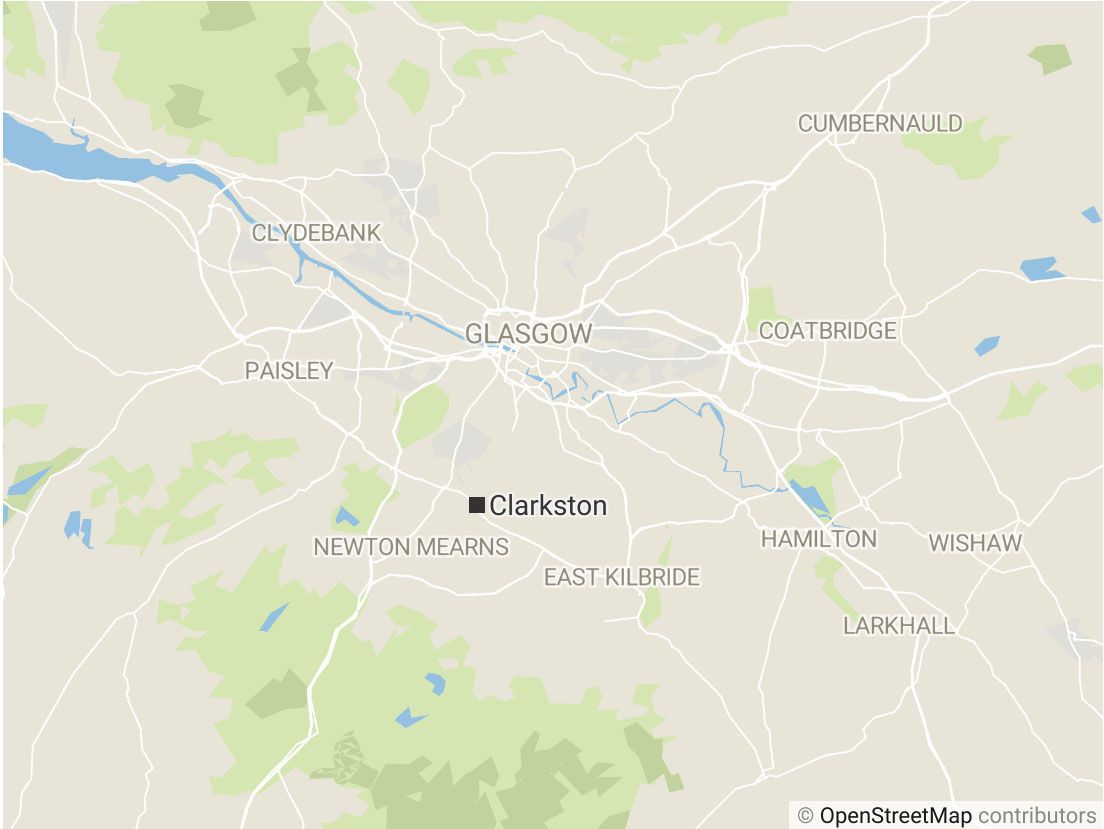 Engineers were still on the scene when the gas was ignited by a spark, causing an explosion so fierce that it killed two people who had just got off a bus – and injured passengers still in their seats.
A fatal accident inquiry reached its conclusions within just four months of the explosion, a jury deciding that no one was to blame.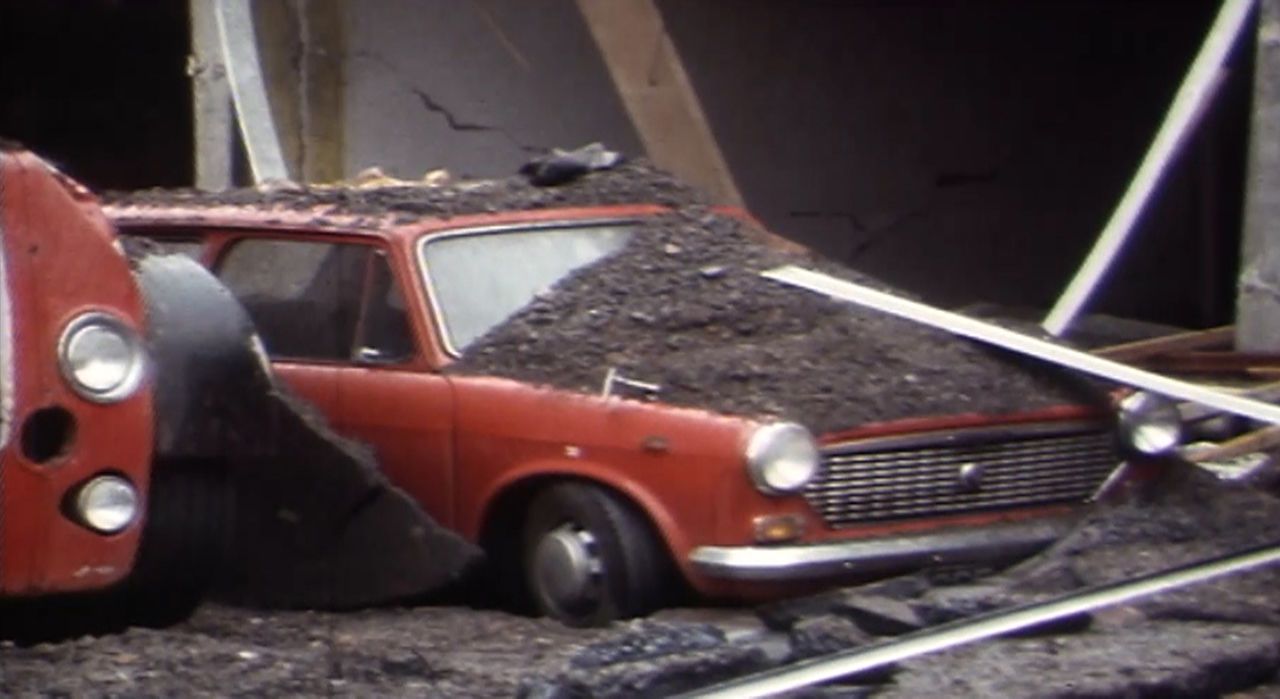 Remembering the victims
A special 50th anniversary service will take place for victims' families and survivors on Thursday at the memorial tree in the Clarkston Halls car park.
There will also be a minute's silence across East Renfrewshire at 2.50pm.
The full story of the Clarkston Disaster was also told in an episode of The People's History Show, which is available on the STV Player.