"We didn't come here to learn but you still have to learn your lessons."
Steve Clarke may be experienced enough not to get completely schooled at international level, but his side's 2-0 loss to Czech Republic was a fairly brutal reminder that a developing Scotland side still requires further education.
The Scotland manager isn't one to get unnecessarily carried away with either victory or defeat and his assessment of Monday's defeat was typical Clarke.
He was right in his assessment that the 2-0 scoreline didn't reflect the chances Scotland created and he was correct that Patrik Schick had to be given credit for his wonderful long-distance goal.
Nobody could argue with his statement that the team could have been more clinical in the opposition box, or that they had enjoyed good spells in possession. But fans arriving at Hampden questioned Clarke's team selection before the game, and they left doubting his tactics after promise turned to deflation and disappointment.
The lesson may be that caution has proven costly on day one and a bolder approach might be needed to salvage hopes of progress.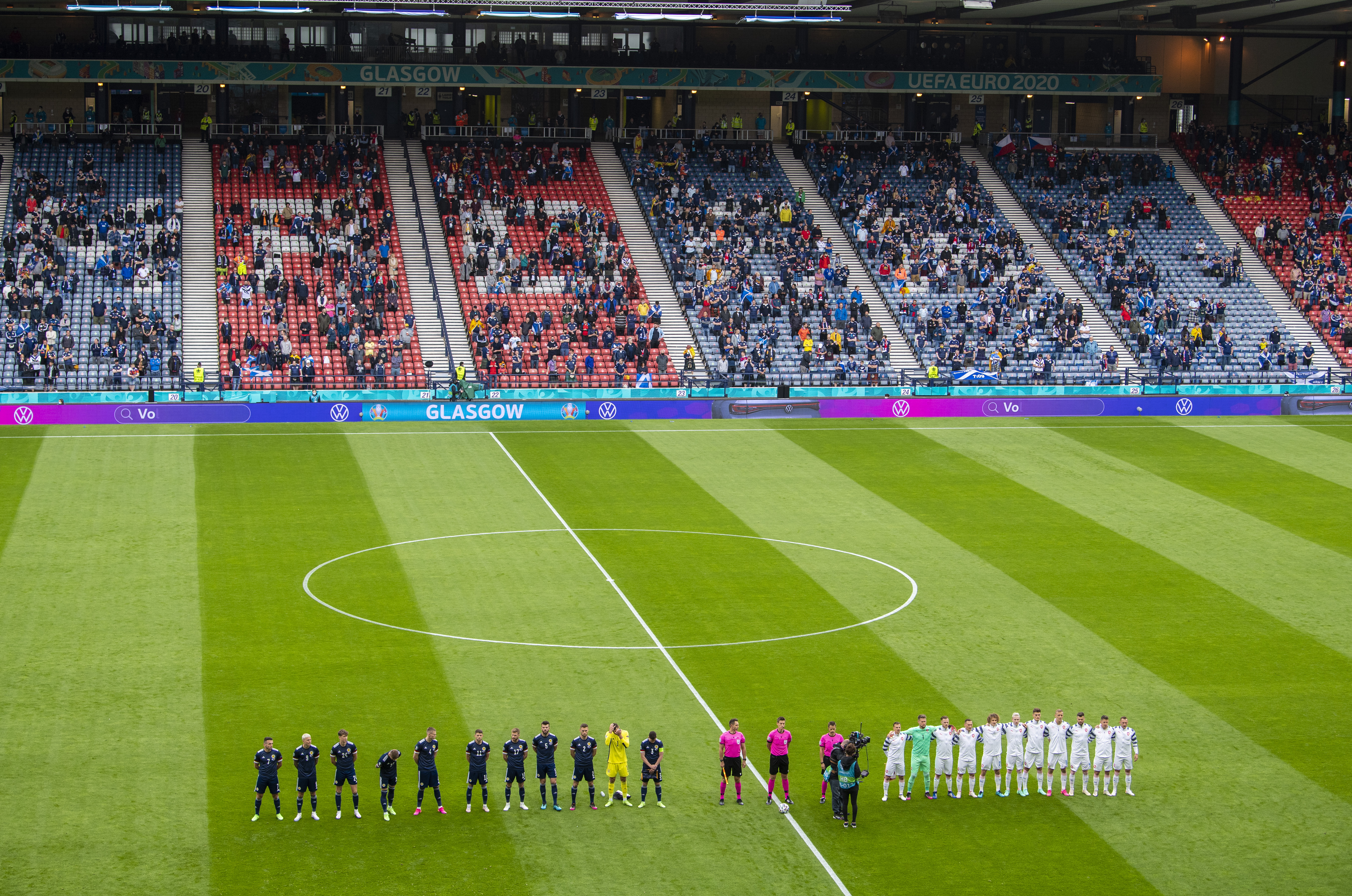 There's no question that the headline from the team news – that Arsenal defender Kieran Tierney was injured and hadn't made the squad – came as a blow to all involved and had a bearing on the team's performance.
Clarke has spoken often about how the downside of international football is the lack of time working with players on the training field. To have had the relative luxury of a long training camp in the build-up to a crucial game, drawing up plans around Tierney and the drive he brings from the left side of the three-man defence, only to lose him with only two days to rethink, would have been a hard one for the meticulous planner to take.
It left Scotland working to plan B before a ball had been kicked.
What the manager and his coaching staff set out at Hampden was what they felt was their next best option, but it failed to deliver and the lessons Clarke referred to will have to be dealt with before the formidable task of facing England at Wembley.
As much as he publicly spoke of positives to take, in truth, the head coach will be considering the questions posed in every area of his team on Monday.
The first he considers might be regarding his goalkeeper. Years down the line, this is the game that'll be remembered for Patrik Schick scoring from over 45 yards, with the lasting image being of goalkeeper David Marshall entangled in his own net.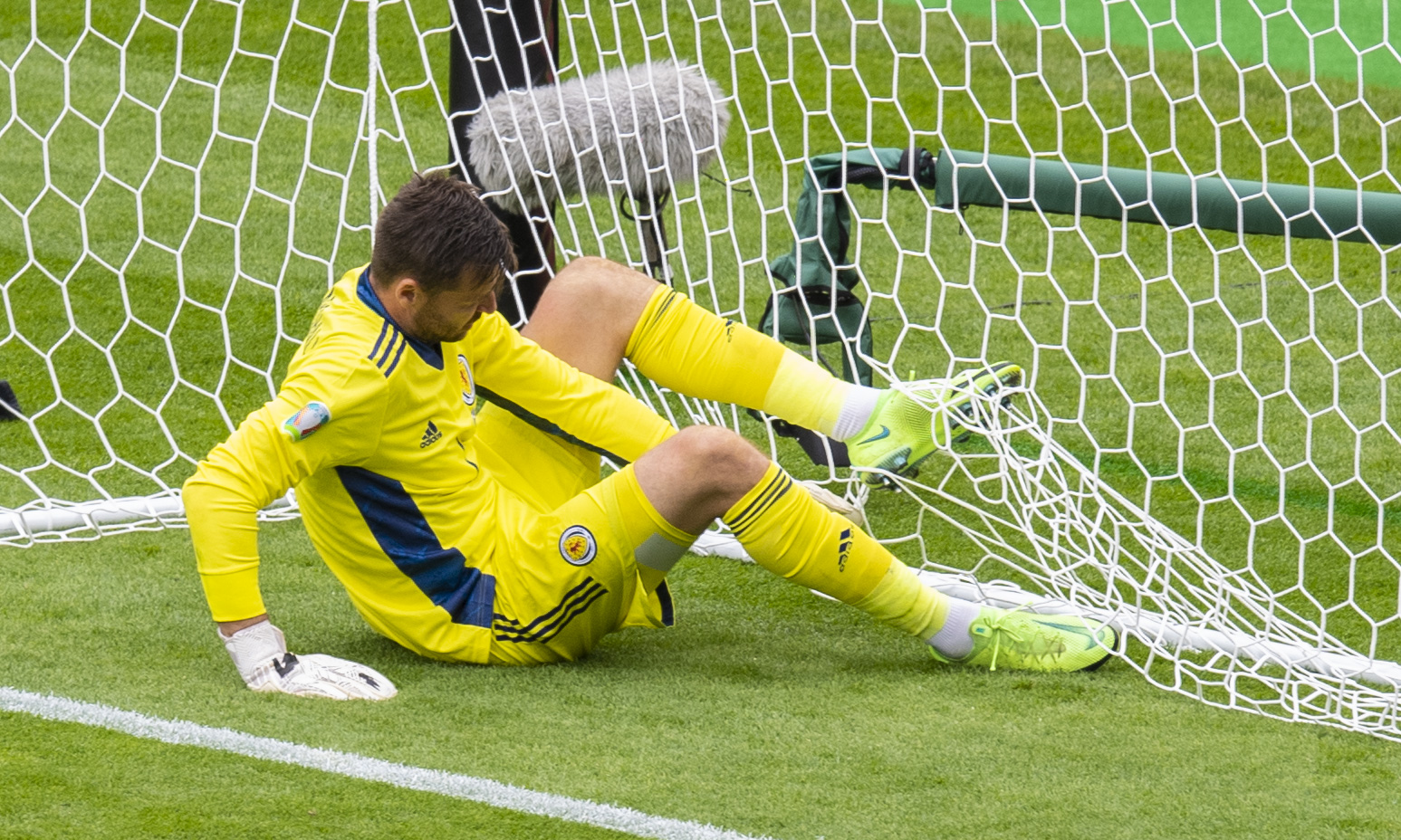 Marshall's took national hero status after helping Scotland qualify but the drama of that moment obscured the fact that, with strong rivals in the squad, his place isn't secure. If his positioning is found wanting, and his confidence is shaken, then Clarke may consider a switch on Friday and a return for Craig Gordon.
However, Schick said after his goal that he had noticed Marshall was consistently high up the field, and Clarke spoke about how "in normal circumstances he's looking to sweep up behind the defence".
If the keeper's high position is considered to be part of the game plan, rather than a clear misjudgement, he won't be replaced for doing his job. If it was a costly aberration, he may decide Gordon will be wearing the gloves when the teams walk out at Wembley.
It's in front of the goalkeeper that the most glaring questions lie.
Hendry's decision to shoot from distance before the second goal aside, the three central defenders acquitted themselves reasonably well, though Tierney's fitness for Friday would see him go straight back into the side. In fact, the importance of the Arsenal defender means that even if it's a gamble, it's one that has to be taken. On the right flank though, an obvious and pressing question would be around who starts against England.
Stephen O'Donnell has put in the hard yards for Scotland over the last few years and hasn't let himself down in his 18 caps, but on the biggest stage he looked nervy. From the moment that a simple pass squirmed away from him and out for a throw-in in the early moments, it was clear he was going to have a tough day.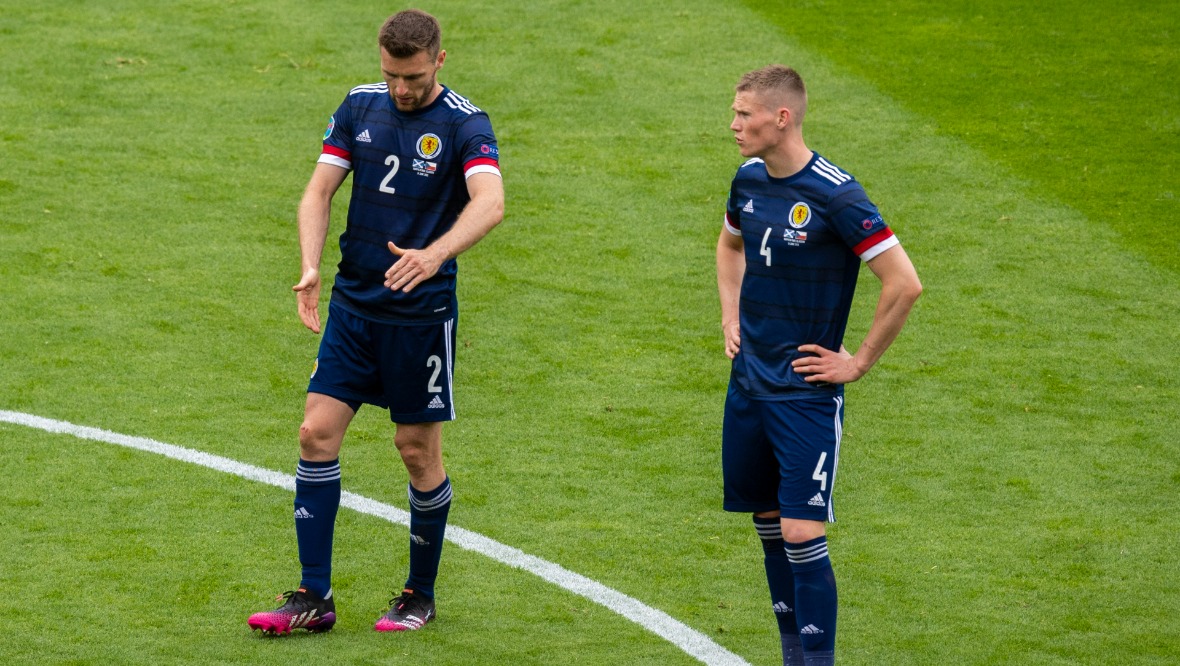 The prospect of the Motherwell defender being exposed by Phil Foden and Raheem Sterling on Friday is one that must give the coaching team cause for concern. You can bet that Gareth Southgate's staff have identified the position as one of maximum opportunity. If Nathan Patterson is in the squad with a view to competing, he will feel he has reason to believe he can deliver where O'Donnell struggled. James Forrest would even be a option, even if the Celtic star is more out and out attacker than wing-back.
But it could be time to take a risk and look to Patterson. If there's reluctance over throwing the Rangers youngster, who already has European experience, into such a huge fixture, it's worth noting that he wouldn't be the first teenager to take to the field at Euro 2020, or the second. He wouldn't even be the third or fourth.
Clarke was always likely to tweak his line-up to counter each opponent, but against the Czechs it seemed like the tailor-made approach misfired. Lyndon Dykes proved a handful against the same opposition last year and his physicality was something Scotland tried to exploit. For all his willingness to do the running, and compete manfully for every ball in the air, he didn't win many and, in front of goal, he was far from ruthless.
The introduction of Che Adams showed that he possesses quality Dykes doesn't yet have and the Southampton man has to start against England, whether alongside his fellow forward or as a replacement. Any chances to get behind John Stones and Tyrone Mings have to be exploited and it's clear Adams is the man Scotland want in the danger areas.
What won't bring success is the direct approach that saw many a long ball launched towards Dykes. Adams looks to exploit space and will benefit from the ball being played through midfield and not over it. If there's one lesson to be learned from the pain of Monday, it's that there's no point boasting Premier League midfielders if the area is bypassed completely.
Scott McTominay and John McGinn can compete against England's stars, but only if Scotland show the composure to get the best out of them. A determination to put everything down the flanks, particularly on the left, where Andy Robertson excelled, cast McGinn as a strangely peripheral figure in the heart of his own team.
The initial pace of play didn't help Scotland at Hampden, the breakneck speed possibly down to an excess of nervous energy. After 23 years in the wilderness, that high-strung reaction might be understandable but a game against England at Wembley is another high-octane fixture on any day and cool heads will be needed.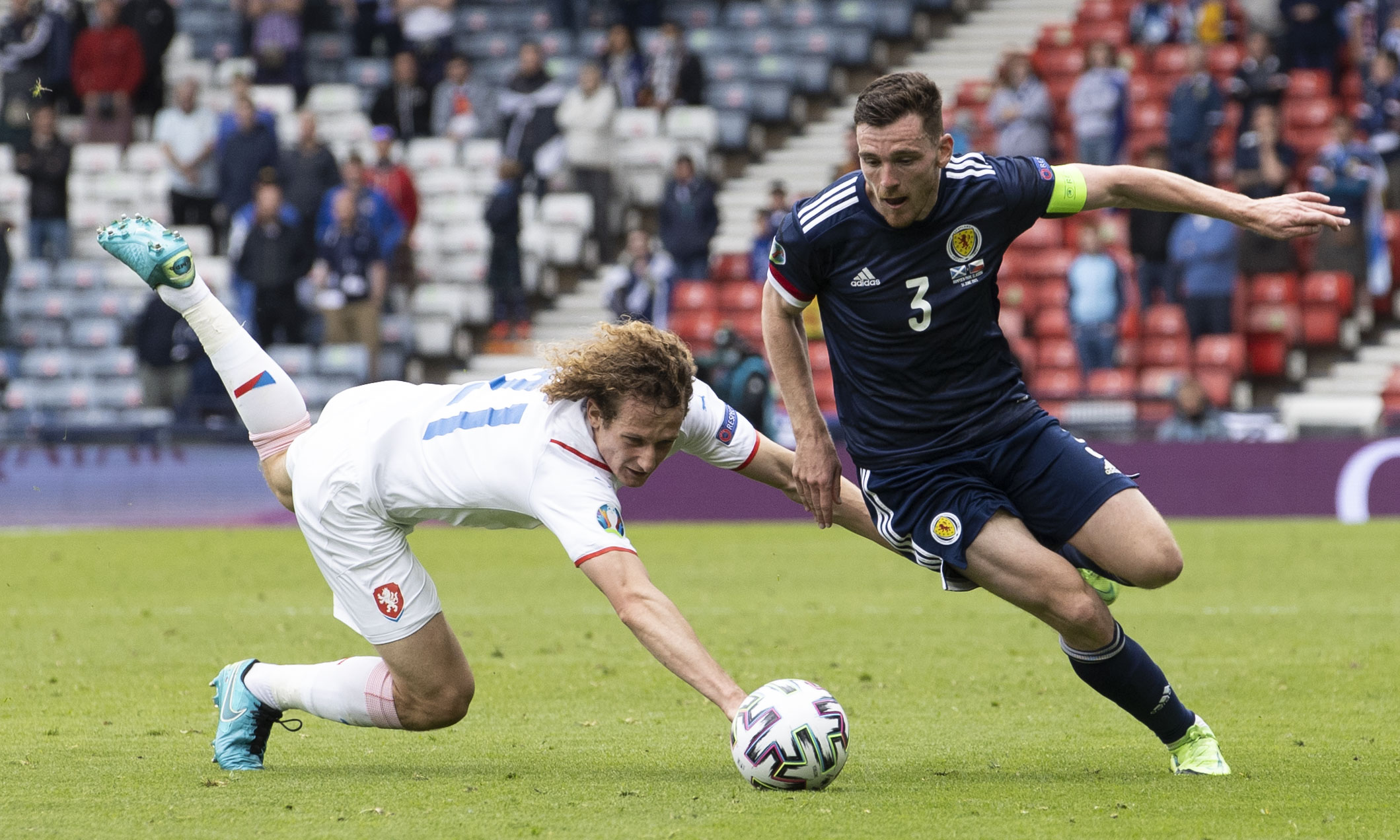 Alongside the frustration of seeing mistakes punished so ruthlessly against the Czechs was a sense that the game had been approached with an excess of caution and reliance on what had been done before. The history of the game against England shows that it doesn't reward timidity or conservative choices,.
Clarke and his staff have only a few days to absorb the lessons from opening day. Bold answers to the questions it raised may yet see the team survive to learn another day.