For cafes and sandwich shops relying on hungry office workers, it's been a challenging time.
Eateries have been able to reopen since the end of June, but with work from home in place, custom has been so low they've had to completely change they operate.
Some are choosing not to open until the final phase of the routemap out of lockdown – a time when things will be pretty close to normal.
In Glasgow, a number of businesses have formed a support group to share ideas on how to get through the toughest period they'll ever face.
Owners of three establishments have shared their pandemic experiences with STV News.
Sofie Gillespie: Where The Monkey Sleeps, Glasgow
We could've stayed opened as a takeaway, but we decided we didn't want to do that we wanted to play our part and protect the NHS.
So we closed and, discussing it with customers and with staff, I thought probably the worst-case scenario would be that we'd be back at the middle of June, and never did I think that we'd reach the end of September and still not be open.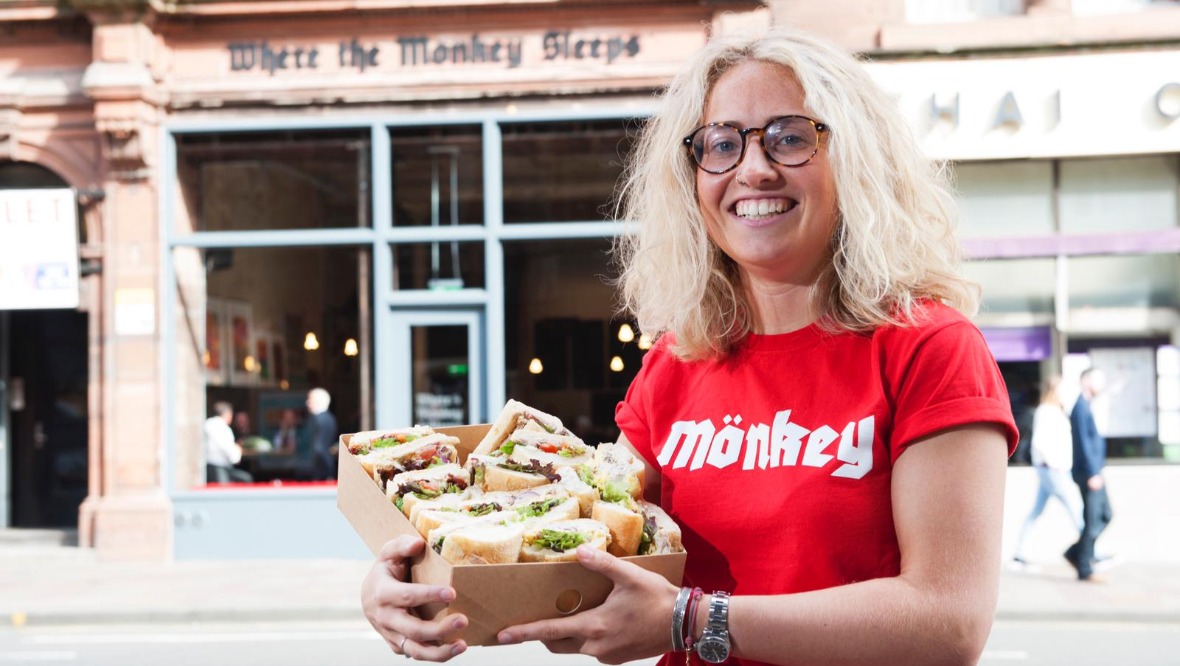 We're not going to reopen until we go to phase four, until non-essential staff are allowed to return to offices, because 95% of our customers are office workers.
To open now I think would be really, really challenging. More than that, I think there just isn't the custom to sustain the business and I think it would be loss making.
You look at Pret, they're closing shops and making people redundant but I think the reality is those businesses probably will make it through and Starbucks, Costa, Pret – they are going to be main stays on the high street for many years to come and they provide a vital part of the city centre economy.
But I think that small businesses really add character and differentiate each city centre from one another, so I do think us banding together and having maybe a slightly louder voice than any of us do have individually, has been really important.
Sometimes when you own a small business by yourself there's something kind of lonely in that and I think all of the people that you work with are looking to you for answers that you don't necessarily have. I don't think anyone in this time really has the answers.
Gwen McWilliam: The Eatery, Aberdeen
We opened on July 27. It was just deserted, there was nobody here, nobody coming, but I thought well I have to open up now – it's now or never, I need to get back, make some money.
When we had the two-week lockdown for Aberdeen I didn't close. I had just two weeks opened up, bought all my stock again and I thought 'I can't close'.
You were just devastated and I felt for everybody that was closing. So I stayed open, the business did drop but I was grateful for anybody that walked through the door and even now, today I'll say to them 'thanks for coming'.
Business was very slow. You come in, there's plenty to do – there's always a job to do, there's always some cleaning to do – but sometimes, because you're yourself, it was a bit monotonous, nobody coming in.
"We have grown a little bit, we've grown up to about 75% of our business in the last two weeks. What's helped is workmen around, but they don't stay here forever.
Some people will shut, some people will just hang on there. I hope to hang on until next year and keep going and just hopefully build up. It can only get better, it can't get any worse.
Iain Scott Walker: Primal Roast, Glasgow
As an independent shop, I don't have massively deep pockets I can just keep dipping into to sustain the business, so we really had to open back up and just trial it.
It's not been super busy but we've been taking some income at least and it's going to help keep paying the bills.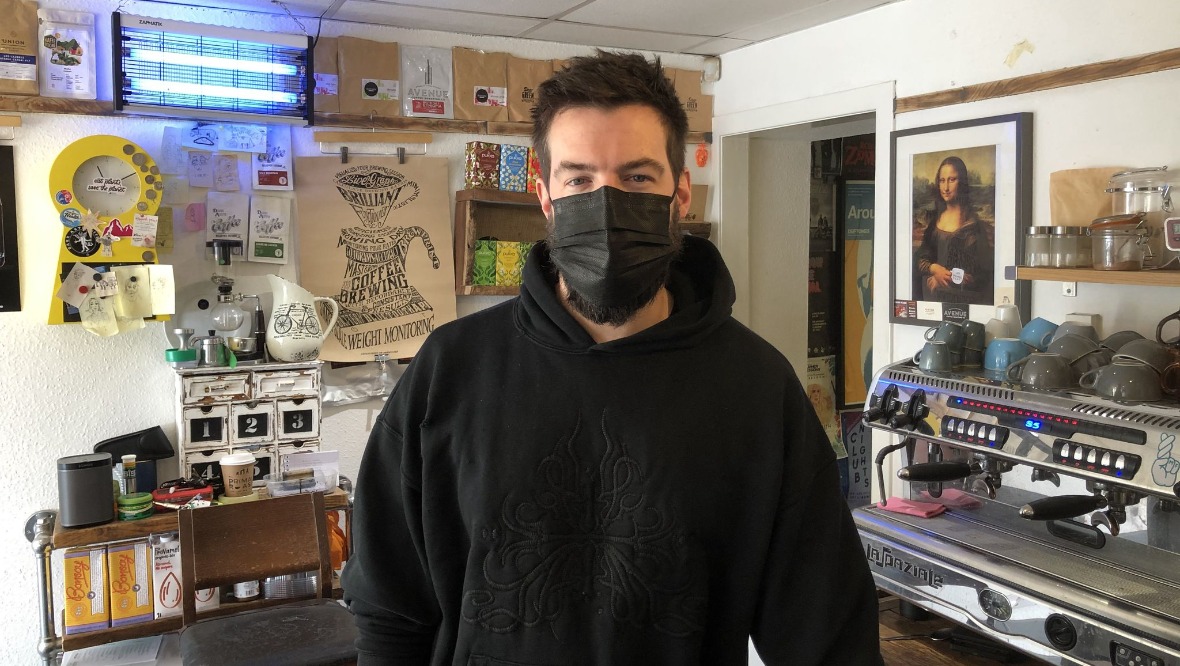 It's hard also trying to sift through a lot of the legislation and understand how it affects me directly. I've obviously had to write up new house rules, put in place notifications about masks, increase my cleaning, increase the amount of hand sanitiser that I carry, so there has been an expense.
It's money going out the door to stay open but ultimately I need to be here and I want my business to survive and keep going.
It's been hard to stay positive and at the moment I've got no real aspirations and plans for the future.
It's literally for me at the moment survival. Fingers crossed we'll still be here in another six months, but it might be a completely different business model by that point.