Endurance rider Josh Quigley bears the broken bones and scars of a horrendous crash just before Christmas, on a solo round-the-world trip.
In Texas, in darkness, he was hit from behind by a car, and sent flying 50 yards.
He was in hospital for five weeks, treated for a fractured skull, traumatic brain injury, broken ribs, punctured lung and multiple leg fractures.
"I was going to stop in a little town called Gatesville and I thought I've got 20 miles to go, keep going to Temple and that means I hit my 200 miles target for the day," Josh recalled.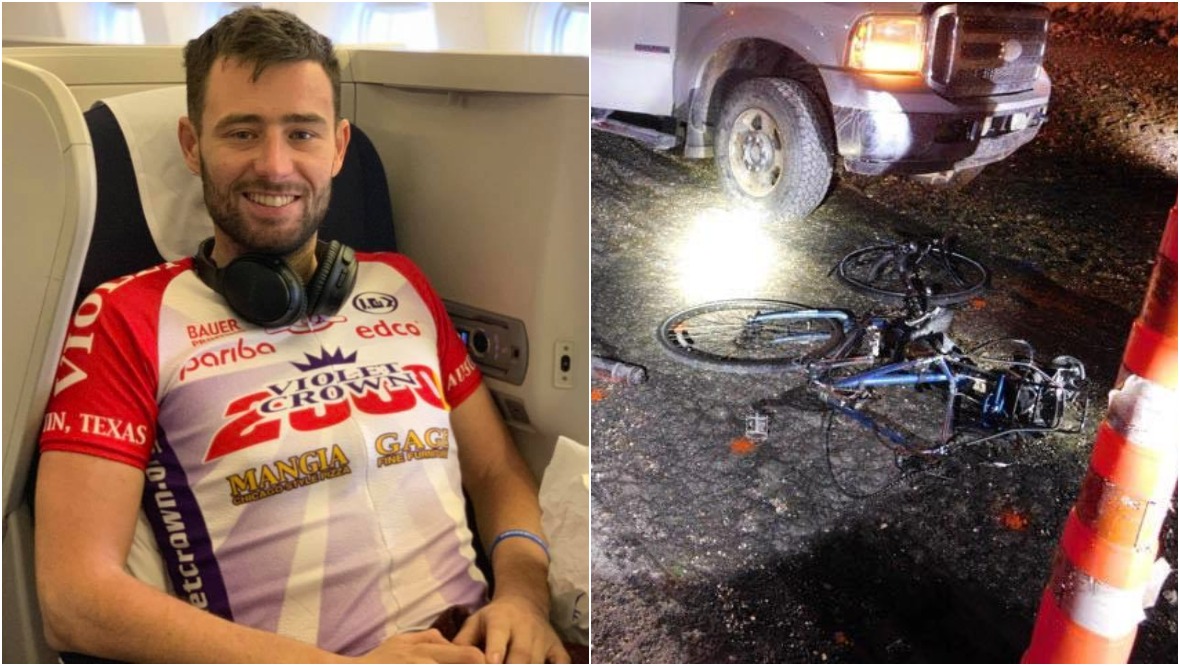 "I decided to keep going and the last thing I can remember is riding along on Highway 36 between Gatesville and Temple and the next thing I know is waking up in hospital and realise I'd been hit by a car at 70mph on one of the highways."
Nine months on, the superfit Livingston rider is back in the saddle on a world record attempt – a non-stop circuit of the North Coast 500 tourist route.
Fellow endurance cyclist Mark Beaumont set an initial cycling record for the route of 37 hours and 58 minutes. It was later slashed to 31 hours and 23 minutes.
Josh set off from Inverness Castle at 5am on Saturday, and aims to raise money for the Texas medical centre that treated him.
"I'm totally ready," he said. "This is my time. I've been working towards this for years. I've been cycling and cycling and cycling and all the challenges and everything I've attempted, none of them have really got over the line.
"There was always something that went wrong along the way. But this is the one I'm going to get right and this is my time. I'm going to set a world record this weekend."