Imagine a world without birdsong and where you regularly pick up sandbags with your groceries.
And your can of beer or bottle of wine costs well over £200.
It might seem inconceivable, but this is the future the RSPB are trying to highlight as they launch their 'shops of the future' to give a glimpse of what might lie ahead if action is not taken to halt the nature and climate emergency.
Pop-up shops have opened in Edinburgh, Cardiff and Manchester offering an immersive and dystopian shopping trip to show people how a future without nature could impact their lives.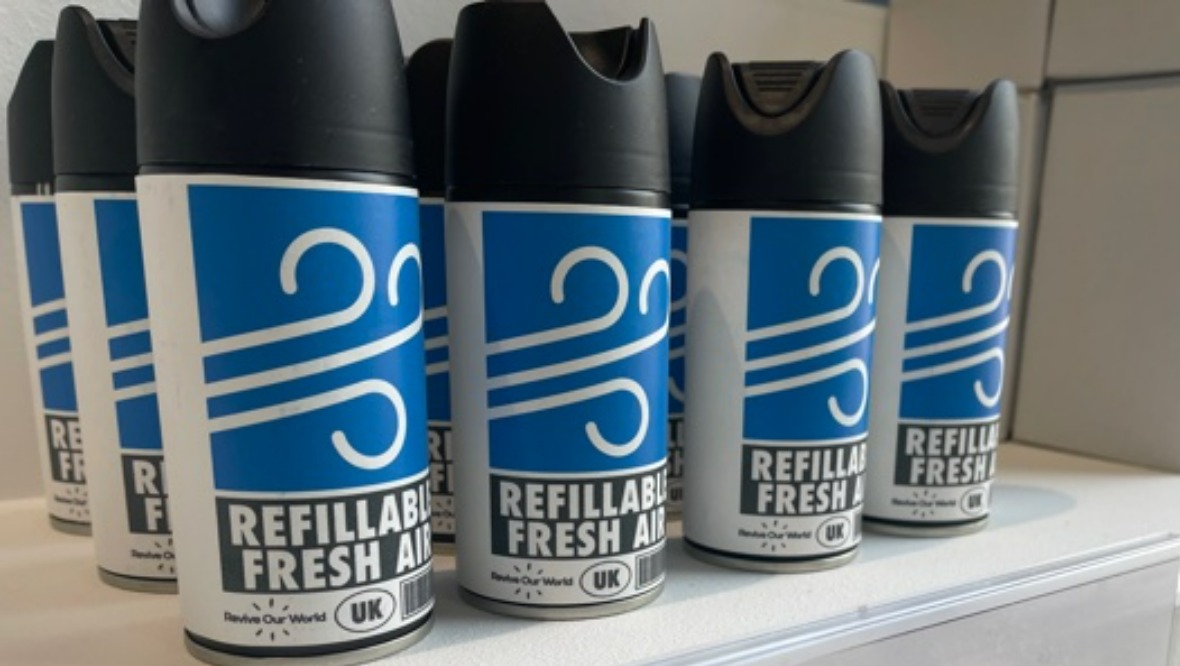 "This is set in a world where nature has collapsed, our skies have fallen silent and some of our cities are under sea," said RSPB spokesperson Patrick McGlinchey.
"This RSPB 'inconvenience shop' invites shoppers into a world without nature and the impact that might have on their daily lives.
"There are canisters of clean air, bottles of unpolluted water and things that look familiar, like apples, but at extortionate prices because in this world our pollinators are extinct and humans are having to do it by hand."
Open until July 8, the InConvenience Store in Edinburgh's Waverley Mall will also sell insect protein as meat and fish will have become too expensive and scarce for most consumers to buy, birdsong vinyl to recreate the lost treasure of live birdsong and UK-grown rice – one of the few crops which can survive the new hotter, wetter climate.
Instead of Hula Hoops and fizzy pop, corner shop essentials could include cans of breathable air, precious bottles of unpolluted drinking water and sandbags to protect our homes from constant flooding.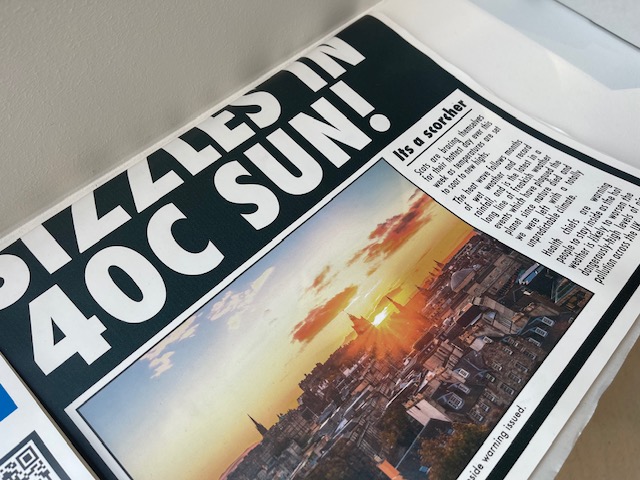 The RSPB warned that it's vital this imagined future is not allowed to become a reality.
"Without nature doing its job, we lose out," said Mr McGlinchey.
Almost half of all Scottish species have decreased in number over the past 50 years, with one in nine facing extinction.
In recent weeks, more than 35 organisations have united to call for new legally binding targets by 2022 to halt the trend and ensure that nature is on the road to recovery by 2030.
'Harness the power of nature'
A new RSPB report says that governments could unlock greater public benefits through nature protection.
The RSPB's analysis of the most carbon and nature-rich areas showed the UK Government could produce £6.4bn a year in carbon storage, air quality and recreational benefits by harnessing the power of nature.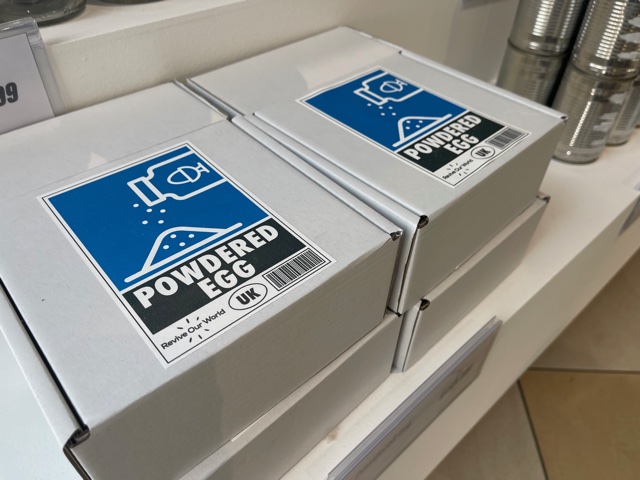 For every £1 invested in saltmarsh, peatland or woodland restoration and creation, an average £3 in benefits is returned, the report says.
This is a critical year for tackling the nature and climate emergency as world leaders are negotiating last-resort targets for nature and climate at two global summits, one of which, COP26, is being held in Glasgow.
'Act before it's too late'
Beccy Speight, chief executive of the RSPB, said: "The nature and climate emergency is not a terrifying but distant disaster our grandchildren will have to deal with.
"More than 50 per cent of our wildlife is in decline and extreme weather is putting our homes and our health at risk now.
"Nature, if we invest in it, could be one of our greatest weapons against climate change. Our coastlands, woodlands and peatlands are more than just beautiful landscapes – a hidden power lies beneath.
"These nature habitats lock in huge amounts of carbon, provide homes for endangered wildlife and protect our homes from extreme weather.
"Our governments must change the course of the future and unleash nature's potential, before it's too late."
The report – Harnessing the Power of Nature to Tackle Climate Change – is available to read here.