I interviewed Joesef in Glasgow venue Saint Luke's – the spot where he first realised singing could be more than just something he enjoyed doing with his mum, from the comfort of their living room in Garthamlock.
It felt apt and I liked that his striking appearance, dressed in an oversized coat and black tie, when placed in front of the venue's dramatic organ, made him appear a little like a hipster undertaker. It's a good look. There is nothing depressing about this singer/songwriter, though. This is a talent whose career is very much alive and thriving.
One of the most exciting musicians to come from Scotland in recent years, following the release of his debut album Permanent Damage, Joesef is about to embark on his biggest tour yet, thrilled to have sold out venues like London's iconic Roundhouse.
On his recent record, he said: "I'm very proud of it, man. I'm happy with how it's doing as well. I feel like people like it."
They certainly do. So much so, Joesef has captured the attention of some of the biggest names in the industry, with none other than Elton John professing to be a fan, saying he loves his voice and music.
Of the moment he was invited to appear on the star's Apple Music podcast, The Rocket Hour, Joesef explained: "My manager Nathan called me and was like 'Elton is going to call you on Saturday, and I was like 'Elton who?'. 'Elton John!' and I went 'ahhh cool'.
"There he was in his big Gucci trackie. You saw my face. I was like big shark from Shark Tale!
"He's such an amazing supporter of young artists and he gets behind any music he loves, so it's amazing to have somebody like that on the team."
Also on Team Joesef is fellow Scot Paolo Nutini, who invited the singer to support him when he played the Hydro last year. It was a special moment for the performer and an even bigger moment for his Paolo-mad mum, with a video of her screaming reaction to the news going viral.
Sadly, she didn't get to meet her hero this time, though, as Joesef explained: "We went to the after-party and they were like passing ships in the night!
"Maybe one day we'll go have a wee dinner together or something. I'll need to hook that up."
Laughing, he added: "Not me setting my mum up with Paolo! I don't even know if he's single!"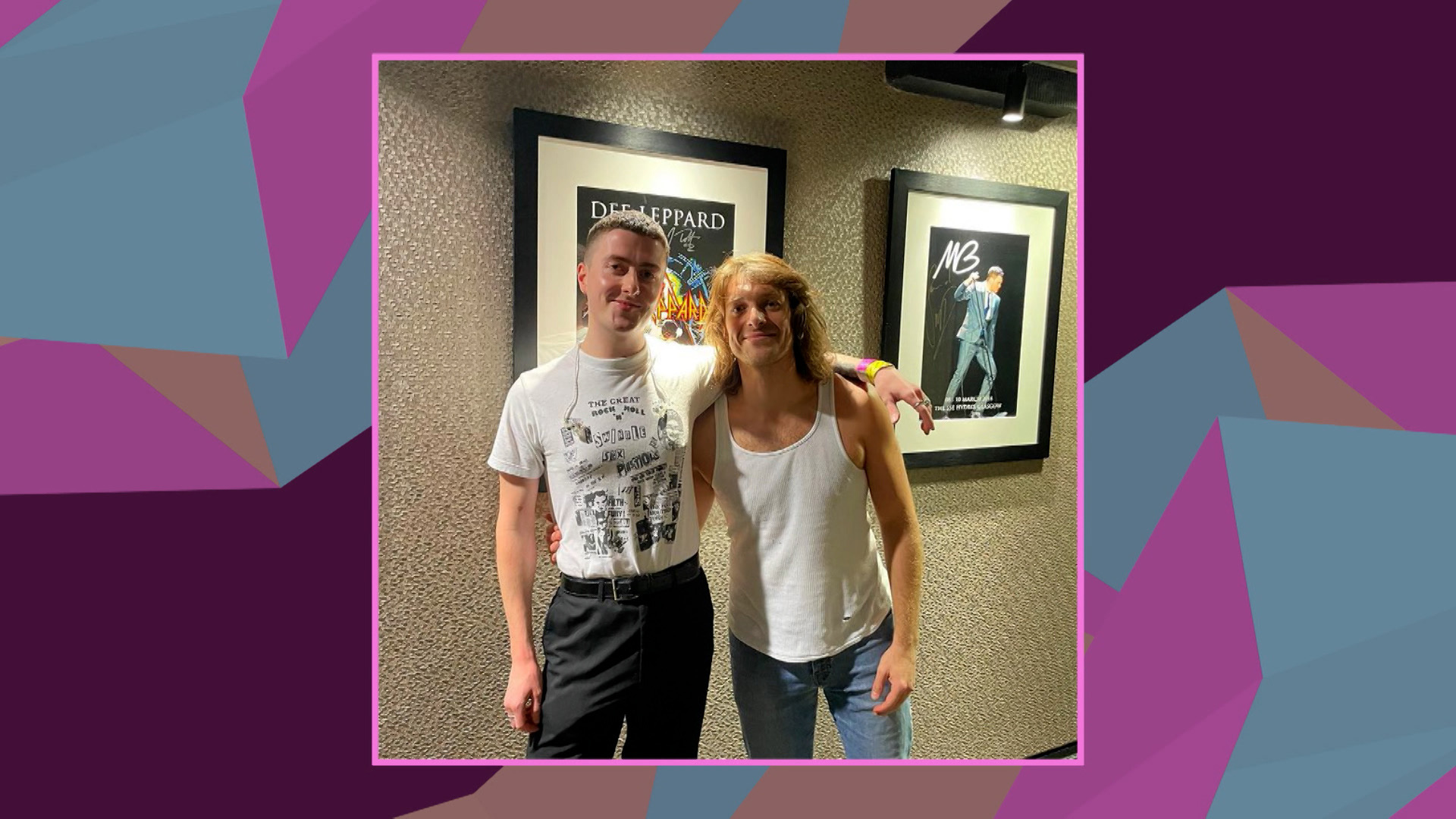 Paolo or not, it's clear Joesef's mum has been a major influence and support in his life, with their relationship providing the backbone to his career.
"I was quite shy for a bit when I was young. I loved painting, I loved drawing, I loved music, and I liked hanging about with my mum. Dinner then a show, me and my mum.
"My mum was like my safe space. There was no judgement. She let me do what I wanted to do and listen to the music I wanted to listen to.
"It was weird – me and my brothers were into Al Green, The Cure and The Mamas and the Papas, and my friends were like 'what the hell is that?'.
"Making music now, that's definitely soaked into me. Different musical textures are emulated from the music I grew up on."
It was The Mamas and the Papas classic California Dreamin' that Josef performed at an open mic night in Saint Luke's that made his friends realise this guy could go somewhere.
They went away and came up with a plan to make their pal a star.
"They came to me and had this business proposition with this slow moving, very well done PowerPoint and I was like 'what else am I going to do?'.
"I think that's been our mantra – what else are we going to do? We're working-class boys. We're not from money or have any connections.
"I feel like when I got into the music industry, I didn't realise how many people were connected. We were totally separate from that, but it made us more hungry for it."
With his friends' support, Joesef is now one of the names tipped for 2023 glory and, if you listen to his heartfelt tracks on Permanent Damage, it's easy to see why.
You can catch Joesef live in Edinburgh in the Queen's Hall on March 23, then Glasgow's Barrowland the next two nights.
Catch up with What's On Scotland on the STV Player.
STV News is now on WhatsApp
Get all the latest news from around the country
Follow STV News
Follow STV News on WhatsApp
Scan the QR code on your mobile device for all the latest news from around the country