On a balmy summer afternoon, I was invited along to the Cromlix Hotel in Perthshire and what ensued was one of the funniest interviews of my life.
Now, in case you are unaware, the Cromlix hotel is owned by Andy Murray. It was the perfect setting as I was there to interview his mum, Judy Murray, and the 'third Murray brother', Duncan.
The pair have a show at this year's Edinburgh Fringe, aptly entitled The Duncan and Judy Murray Show, running on August 21 and 27 at the Gilded Balloon Teviot.
It's been one of the hottest tickets at this year's Fringe and it's easy to see why. Together, this unlikely duo are comedy gold.
If you've never seen their sketches online, seek them out. Duncan Murray is played by comedian Chris Forbes, who has the same build as Jamie and Andy Murray and an uncanny take on their unique drawl.
The difference is Duncan, the 'third brother', is terrible at tennis. In fact, he's terrible at everything, much to Judy's disgust.
She said: "He's never been able to catch a ball, never mind hit it. I'm not even sure he's mine!"
During the interview, Judy described the Fringe show as "just another chore to do with Duncan", adding: "He's hoping he might find something he will be half decent at. He does try. In fact, he's very trying."
How she keeps a straight face as Duncan insists this is a chance to "showcase my pizzazz", all whilst wearing a clown wig and red nose, is beyond me, but she does and it's wonderful.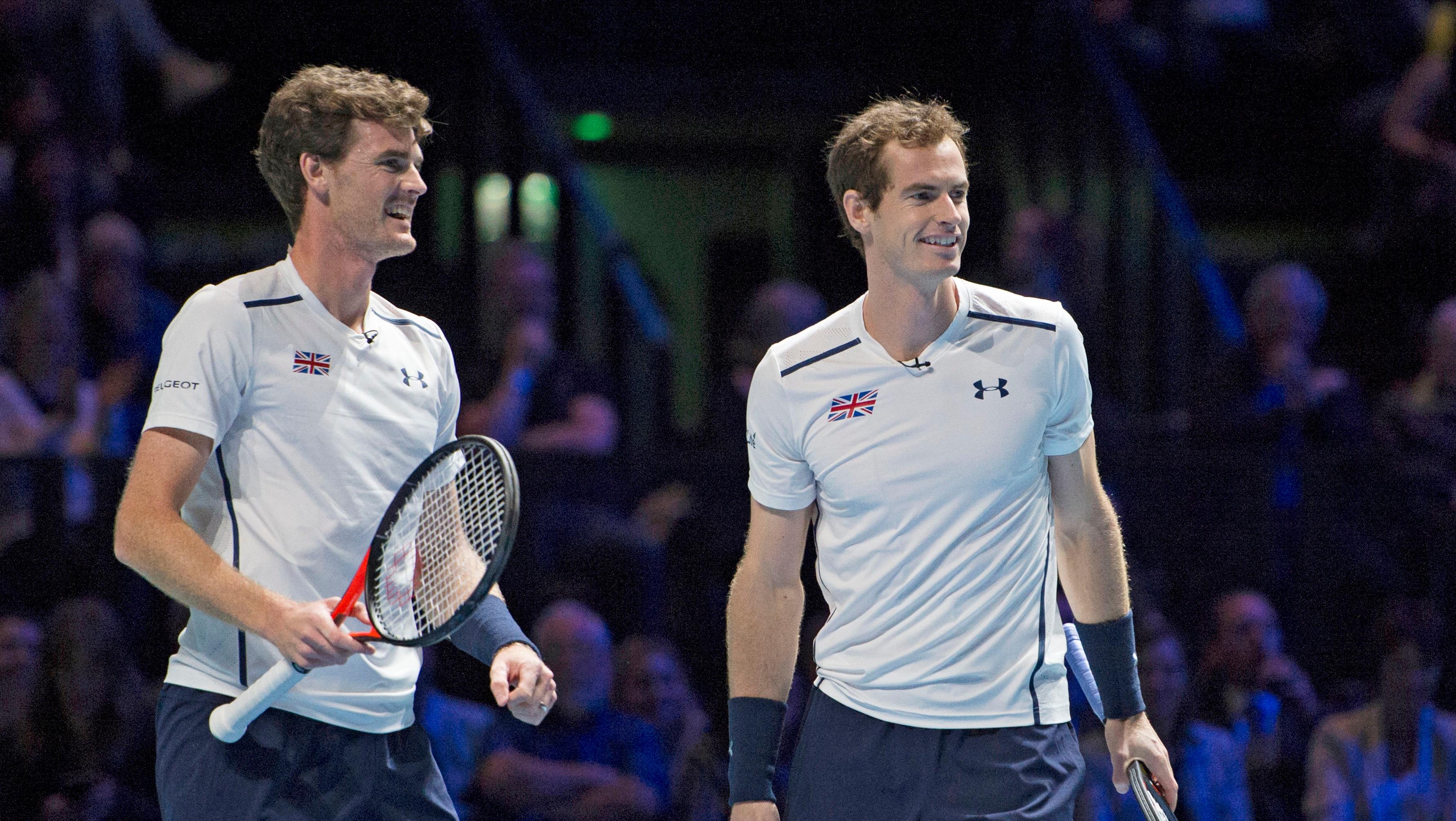 When asked what his tennis star brothers make of the fact the pair are performing in Edinburgh, Duncan replies: "I think they are pretty pleased, but I haven't heard directly even though I've sent them tickets."
Judy confirmed that they will be at the US Open in New York while this is going on, much to their relief, and that she's sacrificing the trip to support her other boy.
Duncan said: "Deep down in that dark beautiful heart there's a little bit of love for old Duncy boy."
There may not be much from Judy, bit there's certainly a lot from us!
I've always admired Judy as a powerhouse of sport, always there to support her family and work wonders for encouraging youngsters to take up tennis, amongst many other things.
I never considered her to be a comedy queen, but she really is. Her dead-pan attitude to Chris/Duncan's hapless demeanour is perfect.
Testament to that is the fact that so many people genuinely believe Duncan is her son, but, I can confirm, there were in fact no actual Murrays harmed in Judy's cutting comments.
Catch up with What's on Scotland is on the STV Player .
STV News is now on WhatsApp
Get all the latest news from around the country
Follow STV News
Follow STV News on WhatsApp
Scan the QR code on your mobile device for all the latest news from around the country