Janey Godley knows a thing or two about adversity, so when the furore broke over her appalling tweets she once more stepped into the ring, this time in a fight for her reputation.
No sooner had she bended the knee to pay homage to the dictum of mea maximum culpa, when she received the news that she had ovarian cancer. A fight for her life now took priority over the fight to prove she wasn't a racist or a generally nasty piece of work.
In my interview with her for Scotland Tonight, what struck me was how effortlessly articulate she was at simultaneously trashing what she has said and done with the repetition of apologising for those she hurt.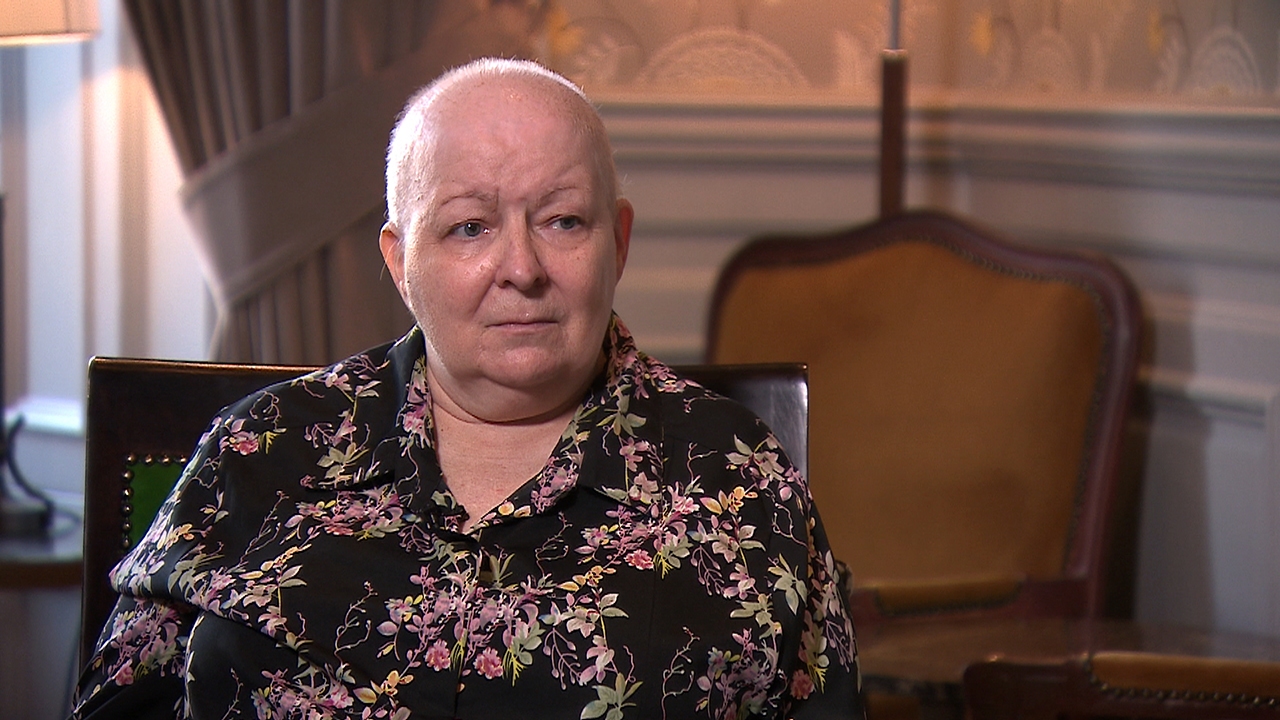 In one sense, the articulacy represents a stream of consciousness, the product of lying awake at night and going over in her head how she came to write and utter words that were contemptible. The charge of racist and hypocrite are easy to pin, but for Godley have proved difficult to expunge.
The words of apology are carefully crafted and are no doubt inspired by a private torture. She is considered and thoughtful and, above all else, rational in explanation for the ill-considered and irrational. The question that bugged me was simple: If you are capable of such rational thought, how can you ever pen and voice such bile?
The simple answer is that the offensive tweets were clearly not thought through and were perhaps the curse of a controversialist's desire to get noticed in contribution, motored above all else by the need to be instantaneous. That, of course, in no way excuses the inexcusable.
Viewers and readers will make up their own minds if the interview is a sincere attempt at an apology or an exercise in clever PR. Was this woman contrite for her failings or a personality who was rescuing her character by giving an engaging and clever performance?
Having interviewed hundreds of people with a public profile, you develop a 'sense' if you are being played, spun and strung along. In this case, I wasn't. Janey Godley's hurt for the hurt she has caused is palpable and I believe is utterly sincere.
Undoubtedly, the social media eruption that accompanied her fall was polarised and, it has to be said, in part conditioned by the politics of the keyboard warriors. She supports Scottish independence. Surprise, surprise, she found more sympathetic ears among 'yes' supporters and many a negative reaction among those in support of the union.
Actually, for any actor or comedian contemplating dipping their toes in the political pond, they should realise the waters move with the poison that passes as political discourse on social media. Godley's experience suggests that any political activity comes with the kind of grief that no health warning could properly convey.
For me, there is one issue that Janey Godley's experience highlights and it is the issue of allowing people to move on once a sincere apology is made.
There is a brutal aspect of modern-day culture that demands that if a public figure does an appalling thing, the only acceptable penance is for them to become a non-person, that they should cease to be.
Forget the fact this stooshie concerns Janey Godley. Cast aside whether you think she's funny or not or whether you find her politics commendable or dangerous.
Answer just one simple question. If a person is truly sorry, do they deserve another chance to get on with their lives? I, for one, do not wish to see any human being forever condemned by the opprobrium brought on by their infamy.
Let he or she who is without sin…
STV News is now on WhatsApp
Get all the latest news from around the country
Follow STV News
Follow STV News on WhatsApp
Scan the QR code on your mobile device for all the latest news from around the country