A Scottish toymaker has been attracting the attention of celebrity fans, after landing a major commission to create an action figure of a Hollywood star.
David McGurk has spent the past few years making miniature models of film and TV favourites as a hobby, from the comfort of his own living room.
Out of the blue last December he received an email asking if he could create 50 figures for a secret project.
Mr McGurk admitted he wasn't sure if it was genuine at first, telling STV News: "I thought it was quite a sketchy email. 'Would you like to make some figures for the Super Bowl? We can't say who we work for or what it is.'
"I thought it had spam written all over it."
Thankfully, Mr McGurk, from Clydebank in West Dunbartonshire, didn't hit delete and agreed to take part.
That's when he discovered it was a commission for a Nissan advert, requesting miniature figures of American Pie and Schitt's Creek star Eugene Levy.
It would be the first advert shown at the Super Bowl, so no pressure.
Mr McGurk said: "To Americans he's a national treasure. To us, he's the dad from American Pie, but it was incredible."
Three weeks for 50 figures is a tall turnaround for the busy dad, who also works part-time in a bank, but he worked day and night to complete the order, and everyone was delighted, with Levy proudly sharing the picture of his model on Twitter.
Mr McGurk has found other celebrity fans, with the likes of Leigh Francis snapping up some of his iconic movie miniatures and the orders mounting up, with Americans particularly keen to get their hands on his creations.
It's a rewarding and poignant period for Mr McGurk, who explained it was his brother who had inspired him to begin model-making in the first place.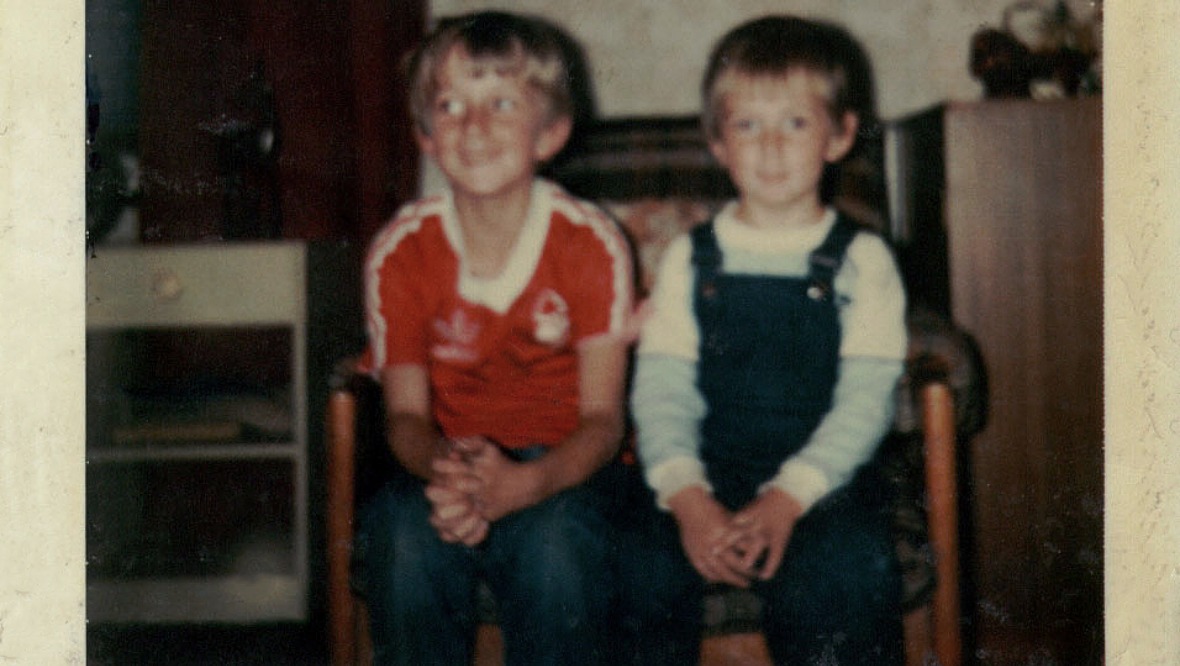 He said: "When we were younger, we absolutely loved action figures. He was a really creative guy.
"When I was about five, he took a metal action figure, plunged it into a bar of soap and poured PVA glue into the impression to create a figure.
"He thought 'we should make this toy company and we could make these figures', and it was going to be called Stephen and David's Toy Cupboard."
Sadly, Mr McGurk's brother died in 2012 and that's when he knew he had to pick up a brush and learn how to make their dream a reality.
He said: "I'd love to have a shop. A real shop people can come into and go back to the dream we had when we were kids."
To see more of Mr McGurk's action figure art, click here.